Dec. 15 will not be such a "quiet night" when Christmas with the Symphony fills the Orpheum Theatre with jolly holiday cheer.
Conductor Ryan Haskins looks forward to this annual event because it gives him the opportunity to play music adored by so many.
"Over the years, Christmas with the Symphony has been one of our most successful programs," said the conductor. "It is a fun program for me because there is so much great music that surrounds this time of year. It also allows me to explore new opportunities and arrangements because the same old 'Jingle Bells' sometimes gets old. We try to explore new works. We are lucky over the past few years to have been working with Jeremy Hegg (Sioux Falls), who arranges some of our pieces for us.
"Another great common thread that we present in this concert is we get to perform a mix of traditional and popular music. Everyone loves traditional carols, but it's well rounded with popular music that younger kids would also enjoy. It also lets us focus on some other holiday music. The last several years I've been doing some Hanukkah pieces, so this year there will be a special tribute that brings in our guest cellist, Zuill Bailey. He's going to be working with us on a piece in the Hanukkah realm."
Bailey is a Grammy Award-winning cellist. Haskins is happy to have him back in Sioux City for this Christmas show and other outreach around the community.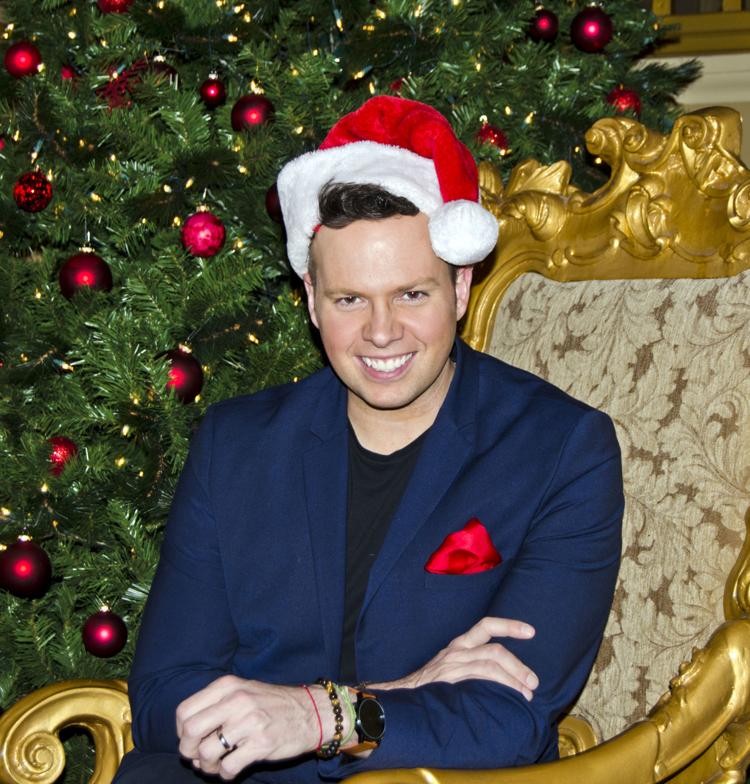 "You don't get a lot of artists who are willing to do that, so he has certainly become a friend of ours at the symphony," Haskins said.
For this concert, Haskins reiterates the importance of the pacing.
"If you have just a bunch of chill, relaxed work, one after the next, it can get a little boring," said the conductor. "The pace is really integral to the success of this concert. I like to keep the audience guessing."
While the pacing of the concert may be important, so are the feelings tied to this time of year. Haskins feels Christmas is mostly about being with family and loved ones.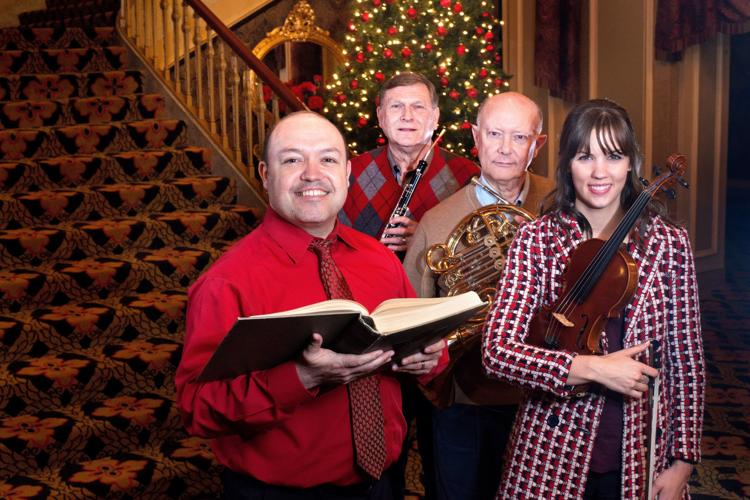 "For me growing up, Christmas always meant family, and not just family specific to blood," said Haskins. "There have been years in the past while I've been traveling where I can't see my family, but I'll always be with loved ones. It's great to be able to gather and do things together. Also, music has always been an important part of the holidays. Growing up, my family would always go to the symphony. I remember sitting in Cleveland going to Christmas concerts. That was a family tradition for me, so that also adds into how I design this concert. It has the focus on audience involvement and the inclusion of everyone."
Does Haskins have a favorite piece of Christmas or holiday music?
"When it comes down to looking at past programs, instead of any single song, I appreciate the collection of music that we've done," said the conductor. "Each year we bring a new message and this year it's a message of a celebration of family and being together. I hope the audience walks away in the perfect spirit and mood."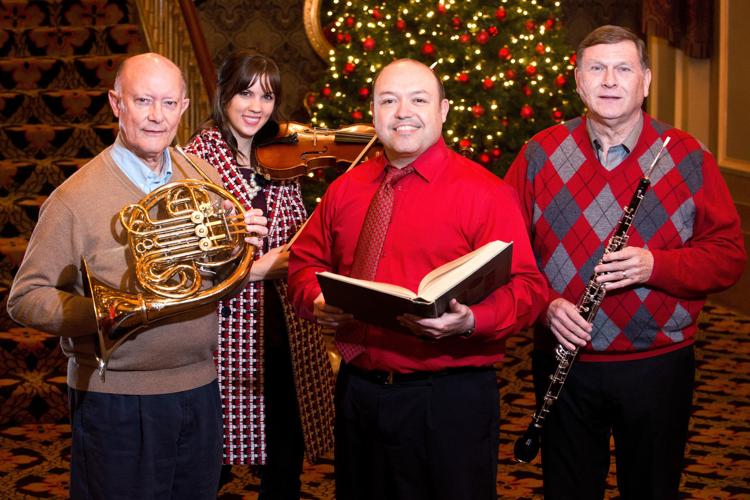 Why does the conductor think people get so attached and connected to some of this holiday music?
"Music, in general, is a universal language," said Haskins. "It serves the people. Whether it's 'I'll Be Home for Christmas,' or the opening movement of Beethoven's 'Symphony in No. 5,' everyone has something attached to these songs. Some things I hear, and I think back to the first time I heard it. Holiday music can take you back. It is a great way to bring us all together in true celebration. It's a program I love to get lost in."
Sitting and listening is just part of this program. As mentioned, there will be many opportunities for crowd participation.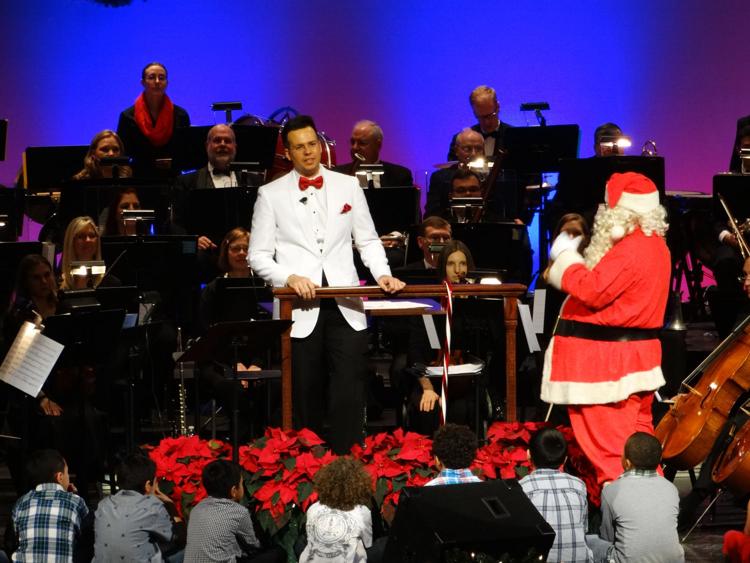 "It's a family friendly program," said Haskins. "There are always sing-a-longs, which is awesome…how often do you get to sing along with a 50- to 60-piece orchestra? We love to incorporate the Mighty Wurlitzer as much as possible, which is unique to our Orpheum. There's not many of those instruments around anymore, in playing condition at least. It's a fully produced program, so there will be dialogue and history of some of the carols. The funny, quirky stories that go along with the songs. The history is eye-opening. We also have Al Joens from KTIV narrating 'The Night Before Christmas,' which will be accompanied by the orchestra. We have a couple other surprises, as well."
According to Sioux City Symphony Orchestra CEO Travis Morgan, there will be a festive Christmas sweater contest, so attendees are encouraged to weark Christmas and holiday garb (if they want to walk away with a prize).
"We're giving prizes for Most Original, Best Music Theme, Most Christmas Cheer, and Best Couple or Group," said Morgan. "Show off your holiday pride."
After the show, the Orpheum will provide refreshments and a discounted Italian dinner.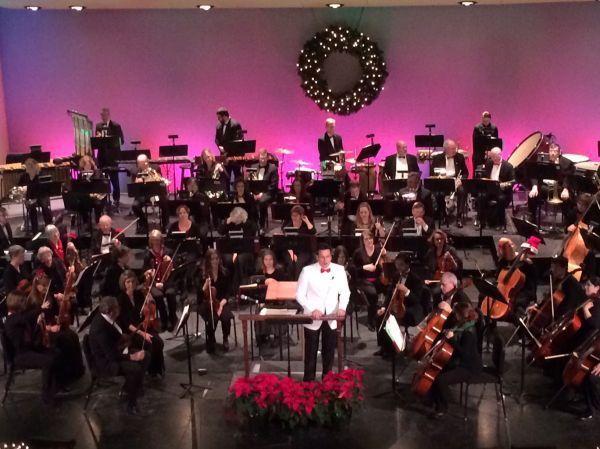 "There will be refreshments after the concert in the lobby, and a $11 entrée special at Trattoria Fresco for just symphony concert goers after the concert," said Morgan.
If you haven't been to a Christmas with the Symphony before, Haskins thinks this is a great opportunity for you to check out something special.
"The orchestra is for everyone," he said. "You don't have to fit into some sort of box, stereotype or traceable anything. That's exactly what music is. Everyone takes away their own experience. I'm the luckiest guy in the world, because that's what I get to do every day of my life all around the world."
When the concert has finished and all the spectacle has been witnessed, what does Haskins want for Christmas?
"I would like no snow in February," said Haskins. "How about that? No snow for our concert in February. The snow can dump in January, and when we come back from our winter break, all the white stuff will be gone…I don't think that's going to happen."