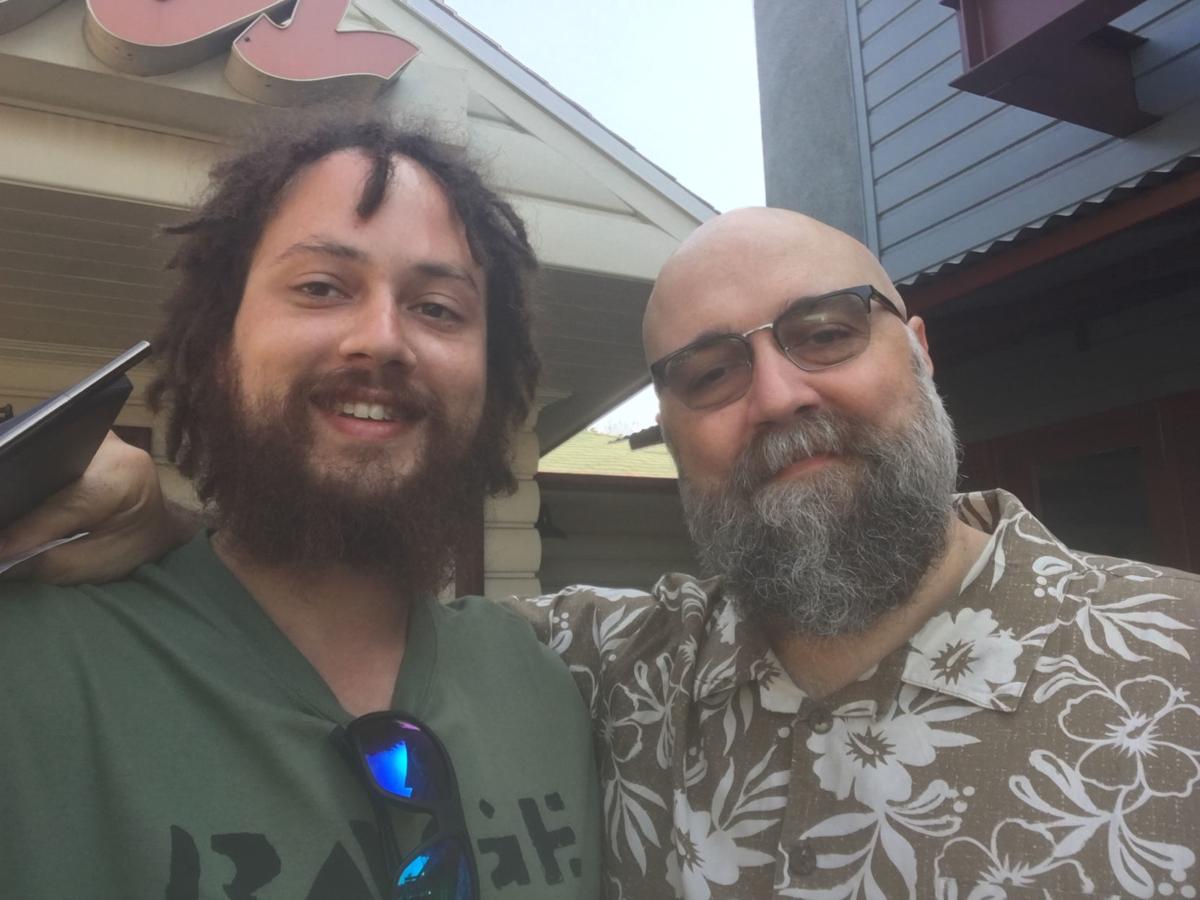 On spring break of 2017 I decided I needed to get out of Sioux City for a few days, so I planned a spur-of-the-moment trip to the Windy City.
After being cooped up in the media room at Briar Cliff University, I felt a need to be free for a week, so I hopped on the freeway and headed to Chi Town for several days of fun and relaxation. What I didn't know was I'd be meeting and making friends with an acclaimed writer and director of some pretty influential movies.
Each day I'd hit the streets and visit different iconic spots (and, to my surprise, it was during the St. Patrick's day celebrations). Each night I'd find myself making my way up to 1616 N. Wells St., an address close to the hearts of many sketch comics and performers. This is the location of Chicago's The Second City, a theater made famous by the amount of performers that went on to fame on "Saturday Night Live" among many other shows and movies.
One particular night, I was sitting in the VIP rail seating area (I would rather opt for these seats as to not obscure the vision of people behind me with my, at the time, fro). The audience was packed. There was a man sitting in the chair directly to my left who gave off the air of a Donald Trump Jr. wannabe. 
The man ordered food, ate part of it, left at intermission and stiffed the waitress; not paying for a thing. The man that was sitting directly to his left looked at me and we started to banter; talking crap about the miserable man that just dined and dashed.
We introduced each other and he asked what I did for a living.
"I'm Ari," I said. "I'm a journalism/mass communications major at Briar Cliff University in Sioux City, Iowa. What do you do?"
"I'm a writer and director," he said. "My name is Craig."
"Would I have seen any of your works?" I asked.
"You may have seen 'Hustle & Flow,' or maybe 'Black Snake Moan,'" said Craig.
I immediately looked on IMDB, and sure enough I was sitting next to Craig Brewer. 
In the closing act of the show, I forget the context, but the last line was "we eat queefs." Craig and I cracked up about that and exchanged phone numbers to maintain contact.
You have free articles remaining.
Flash forward to Aug. 2017. I was visiting family in Los Angeles and decided to see if Craig was in town. It turns out he was, and he invited me to breakfast at the legendary Du-Pars restaurant in The Original Farmers Market off of Fairfax Ave.
While enjoying my eggs Benedict, we talked about our lives and our work. He told me about some of the projects he had worked on including the re-boot of "Footloose," the new "Tarzan" movie, the episodes of "Empire" he was directing and a new project he was working on; a blacksploitation biopic about Rudy Ray Moore and his character Dolemite.
I knew nothing about that character, but the plot and conversation was intriguing. He then went on to other projects in the works and even said that I should write about my life. After hearing about all my experiences in life, he told my my life might make an interesting movie. Of course, I'd have to go about that myself, but it was flattering to think I had lived a screen-worthy life so far.
Flash forward again to Oct. 25, 2019.
I had been seeing trailers for "Dolemite is My Name," directed by my buddy and starring an all-star cast helmed by Eddie Murphy in the title role, a role that gave re-birth to his over-the-top career. This was the day the movie debuted on Netflix, and I knew I had to see it on the first day it was out. I'm glad I did.
The story is about Rudy Ray Moore, a struggling comedian trying to be vaudevillian in a world that had passed vaudeville by. He could sing, dance, make people laugh. He was a jack of all trades, but there was no room left for him in a society that found different modes of entertainment.
He starts listening to the rhymes of the skid-row bums and cultivates a character from their wild, raunchy stories. He became the swag, kung-fu pimp, Dolemite.
Success happened from the get-go...but how far could Moore take this character? 
The movie revolves around his comeuppance, through the making and premier of his first "Dolemite" film. It was frustrating at points, especially when you feel for the title character in his troubles, but the flick is pure gold when it comes to hilarity. The story speaks for itself. The soundtrack brings you back to a time of pimps and hos and dirty, dirty streets.
Brewer's direction is brilliant. You can't look away. Throughout the whole movie, your eyes are glued to the screen. Each performer gives his or her all in the spirit of memorializing this Blacksploitation hero. I also commend Brewer for revitalizing Murphy's career.
I highly recommend watching this movie on Netflix. Tell us what you think after, and enjoy.