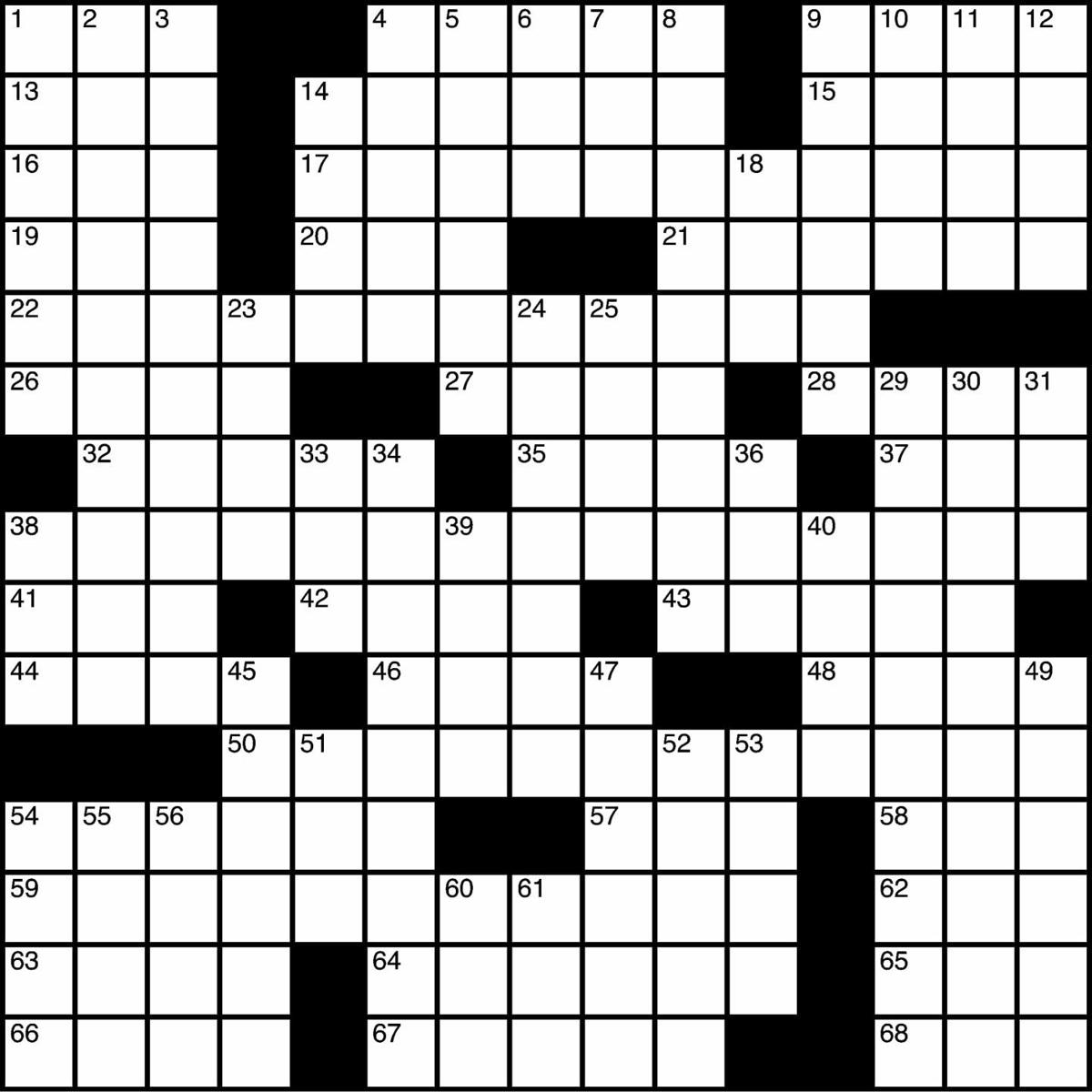 13 Title car in a Ronny & the Daytonas hit
14 Michelangelo's "The Last Judgment," e.g.
17 Vito Corleone talking bobblehead?
19 N.T. book before Phil.
20 Denver-to-Wichita dir.
22 Goal of a holistic chiropractor?
26 Renewal notice feature, briefly
27 Like a well-written mystery
38 As a group, emulate Popeye?
48 Its home version debuted at Sears in 1975
54 Israeli prime minister after Barak
59 Enjoying the new car ... or what four puzzle answers are literally doing
You have free articles remaining.
2 Mike or Carol on "The Brady Bunch"
3 "I guess the moment has finally arrived"
8 Anchored for life, as barnacles
9 Word in morning weather forecasts
11 It faces forward in a stop sign
18 Alabama Slammer liquor
31 One working on a bridge: Abbr.
34 What a kid is prone to make in winter?
45 Variable distance measure
47 Hand-held allergy treatment
52 Political columnist Molly
53 Island bird named for its call