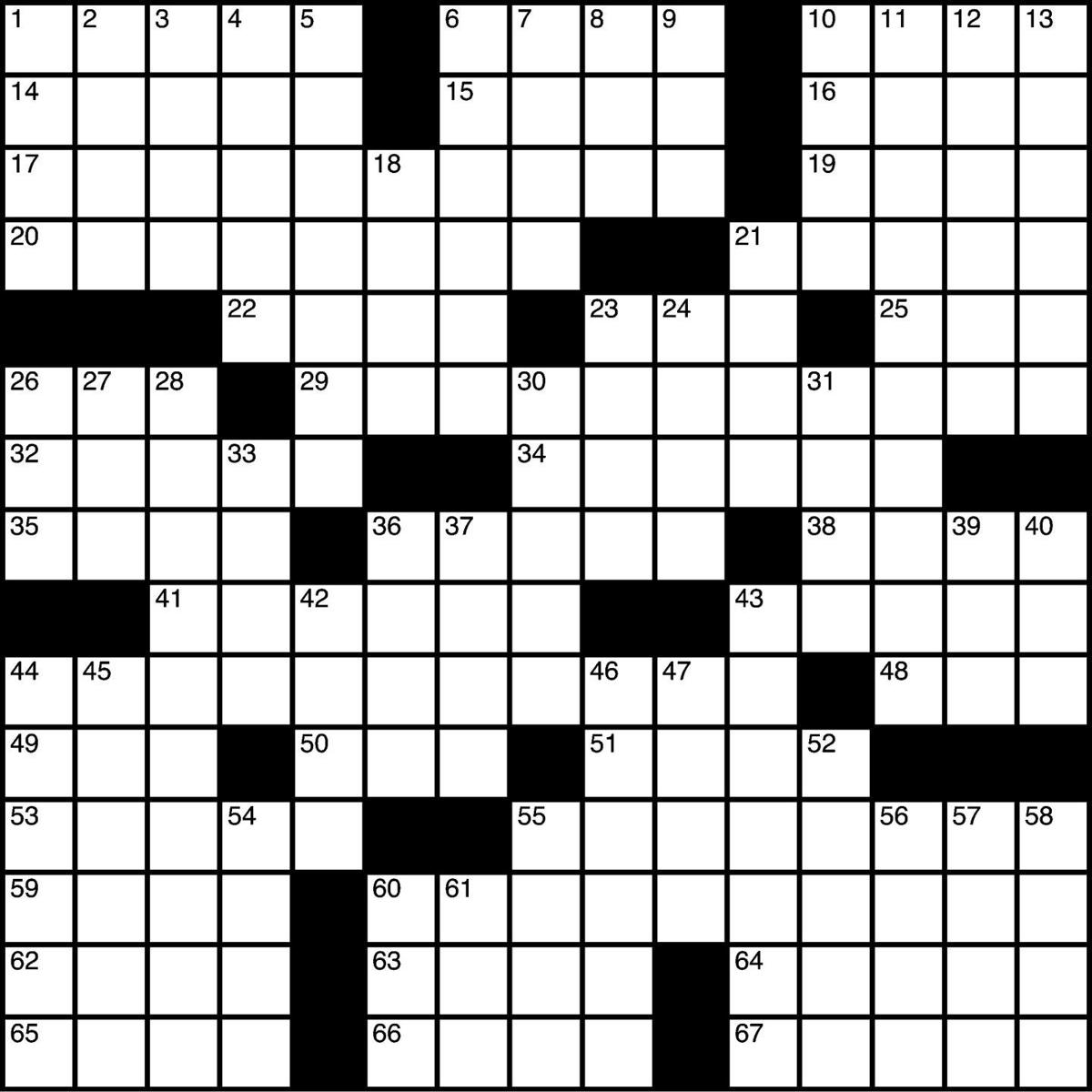 1 Joined, as a team of oxen
14 Bacteria in rare meat, maybe
16 Get through tough times
17 Celebration with personnel
19 Like certain inappropriate remarks
20 __ Destiny: 19th-century U.S. doctrine
44 React in the slightest way
48 Born, on society pages
53 Knocks down completely
60 Hoarse-voiced "Maggie May" singer
You have free articles remaining.
7 Word with "of entry" or "of call"
10 Problem in a neglected pool
13 Draw back, as one's hairline
33 Woman seduced by Zeus in the form of a swan
39 Expected at the station
43 221B Baker Street, e.g.
44 Part of a time capsule ceremony
45 Hank who voices some "Simpsons" characters
52 Escorted to the penthouse, say
55 Eric of "Monty Python"
61 Suffix with rib- or lact-