For almost six years, DeVall MMA & BJJ was stashed away on the fourth floor of the Benson Building, hiding from the general public and foot traffic of downtown Sioux City.
If word-of-mouth hadn't directed people to the local mixed martial arts school, it's likely they would not have heard of it. Now that the gym moved to a ground floor space on the seventh block of Douglas Street, owner John DeVall expects to see newer faces and continue integrating DeVall MMA & BJJ into the community.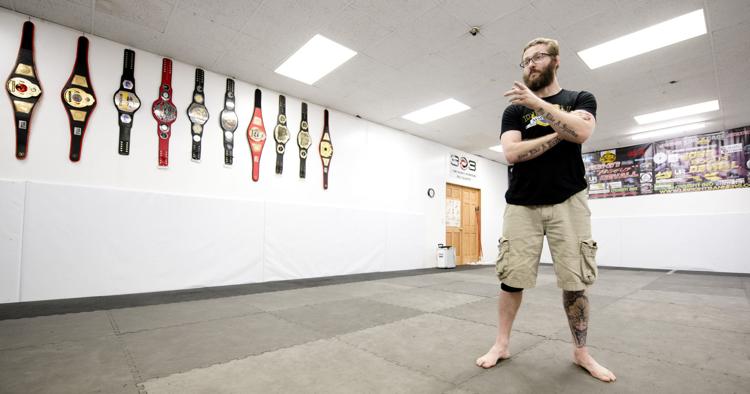 "This week alone, I've had a little over a baker's dozen of people just walking up off the street to see what's going on," said DeVall. "When I was upstairs, I always thought I'd be cooped up being stuck as a hole-in-the-wall thing where I wouldn't be able to take it to the next level. Dreams do come true."
DeVall's namesake school has found its new home at 709 Douglas St. – previously occupied by Sioux City Blueprint – and officially opened for business May 14. Although DeVall MMA & BJJ has upgraded its space with new flooring, wall pads and practice cage, there's still a fair bit of work to be done, especially in the front lobby area.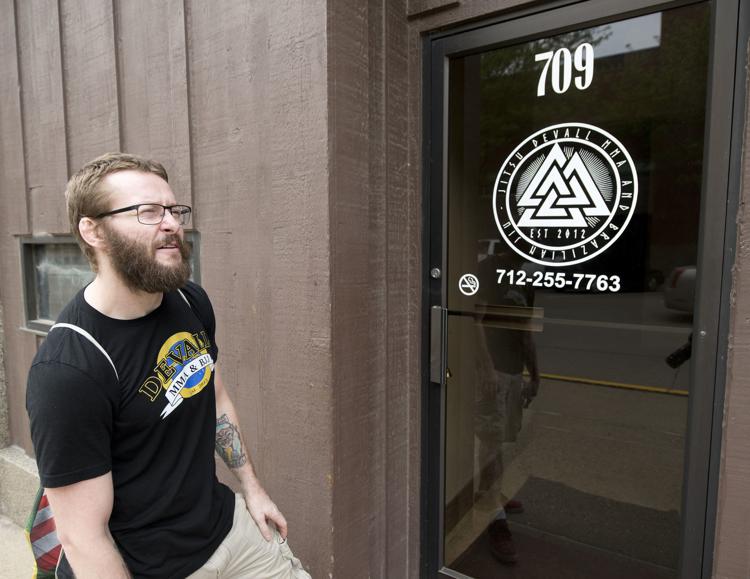 "I'm hoping in six months to make this into a pro shop, where you can buy all your gear right here in Sioux City," said DeVall."Everything is unfolding the way I wanted it to. It took time."
Before the move, DeVall MMA & BJJ was experiencing a fair bit of expansion on its fourth floor Benson Building suite. The floors had expanded for more room, a cage was built and new restrooms were being constructed.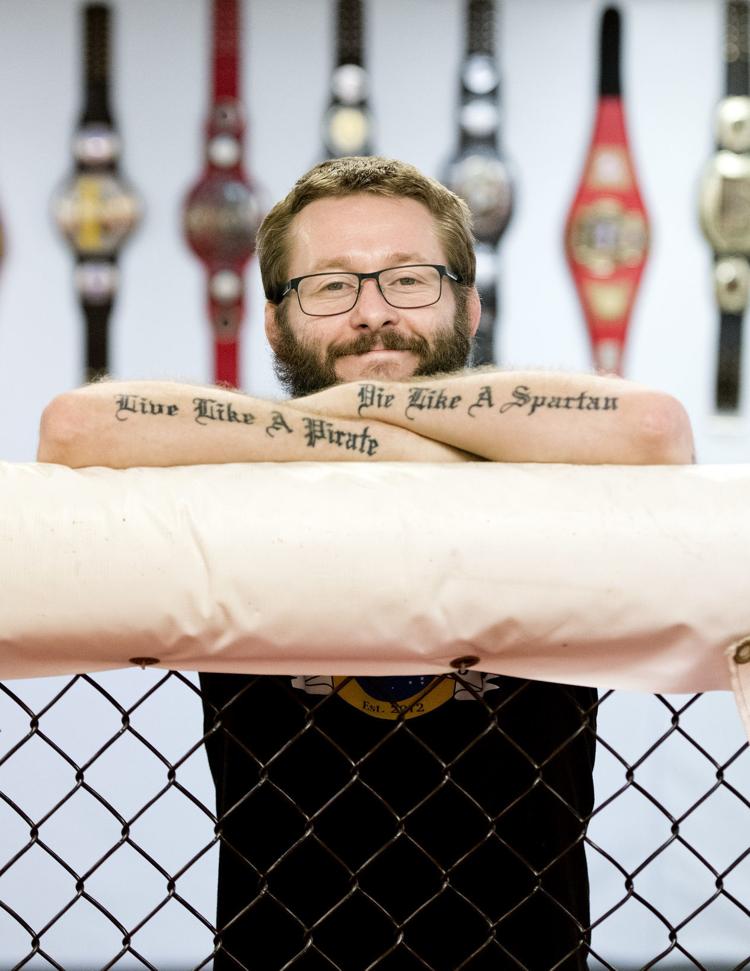 "I did so much to build that and now I'm going to restart again," he said. "Most people would be like, 'Ah. I don't want to do it. I don't want to try to do it again or push forward.' But I've never shied away from adversity. I've enjoyed the struggle."
In six months' time, DeVall expects his school to flourish.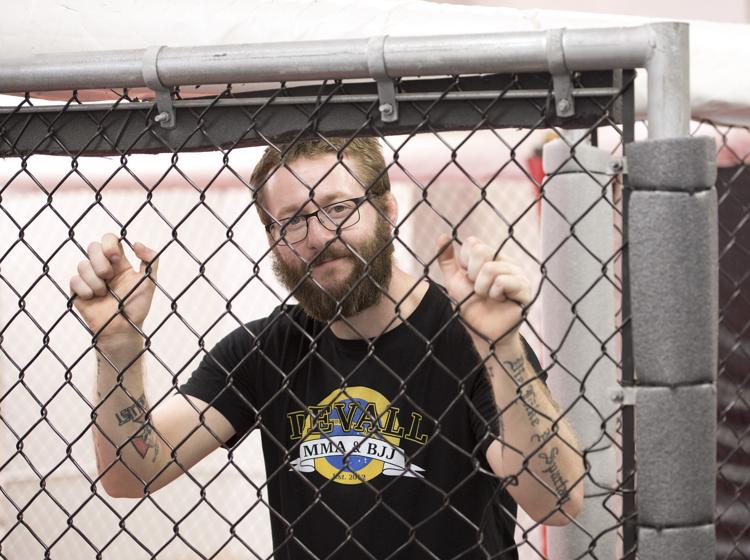 "Now they know I have a school," said DeVall. "I've had it for six years and no one knew it existed."
(Unless they read The Weekender, of course.)
"This is going to open the doors for so many more things," he said. "My plan is sometime in the summer I'm going to try to bring Thug Rose and Pat Barry and my professor Tony Basile out here. I want to try and bring an active UFC World Champion out here. This brings more options and opportunities."