Are you a fan of barbecue and hip-hop?
If so, you will want to know about Charlie Franklin III's (aka C-Note Bankin') show, Sauce It Up Volume Two on May 3 at 9:30 p.m. at The Marquee.
Outside of music Franklin is a loving father and loves giving back to the community.
"I try to give back to the kids," said Franklin. "I try to get people to do better with the talents God has given them. I want to be a positive influence in a world that is so often based in negativity. I want to carry myself at a higher standard."
This rapper and R&B singer has been honing his craft since he was a child, and continually shows a growing mastery in his music.
"I've been singing and doing music within the church since I was a child," said Franklin. "My brother and I started doing music in Kansas when I was about 12 years old. I started singing and writing my own songs at 13. I started rapping after that because it was easier. All you are doing is putting words together and making them rhyme. I figured I could do that."
Why does Franklin continue to sing and rap? What is the force that drives him to do it?
"Not to be braggadocios, but it is about ability," said Franklin. "I think everybody should do what they are good at. I enjoy it and other people seem to enjoy it, so I figure why stop doing it? It's fun and it's what I like to do. I don't see any reason to stop."
As with any other artist, Franklin has influences that helped guide him on his musical journey.
"Oh man, I have to take it old school," he said. "Stevie Wonder, Michael Jackson, Prince, Marvin Gaye…as far as rapping, I'd have to go with NAS, Chamillionaire and Tech N9ne. Also, I can't forget about Lauryn Hill and Whitney Houston; people with amazing voices that knew no limits…they show what you can do if you put your mind to it and practice hard."
As for Sauce It Up Volume 2, why did Franklin decide to throw it at The Marquee?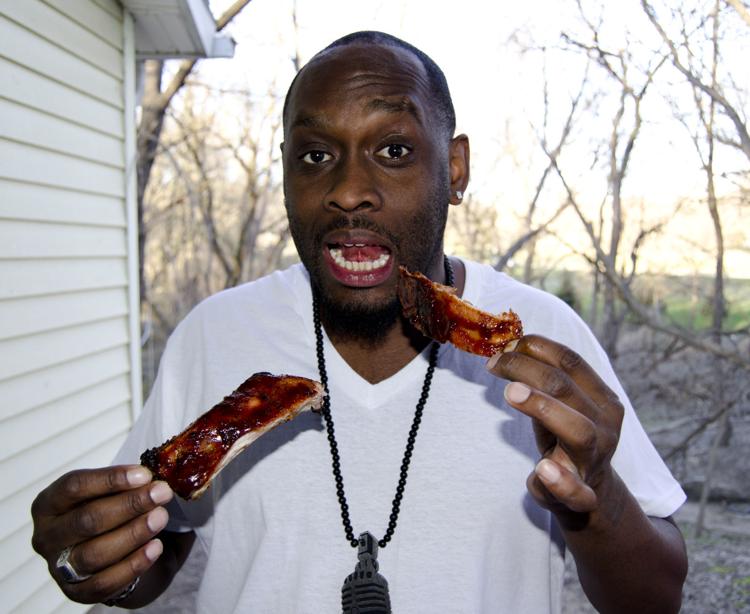 "The staff is great and the sound system is banging," said Franklin. "It feels like a good community spot. At The Marquee, you know it is always going to be a quality show…99 shows out of 100. I've already done some shows with them, so knowing that and the fact I won't have issues with the owners, it is a great spot."
The lineup for the show is huge and includes: C-Note Bankin' (Sioux City), DJ Tony Smoker (Kansas City), TJ F1GH (Sioux City), Solomon Jackson (Sioux City), Big Loony (Colorado Springs), Warren Peece (Sioux City), Jae Diggz (Omaha) and DBM PERK (Sioux City).
Why, may you ask, is the party called Sauce It Up? Well, that would be because it will be catered by Taylor Reynolds' Succulent Smoke.
"It's going to be amazing," said Franklin. "We're going to roll with some good ole' pulled pork. I think we are going with some nice chicken kabobs, you know, good finger food. I'll probably throw some ribs out there, too, so we will have three different barbecue meats and all the fixings on the sides. This dude's pulled pork is amazing.
"We lookin' fly, we lookin' saucy…come dressed to impress…get some barbecue and sauce and try not to get any on your nice shirt."
If you think this already sounds delicious, you will probably be impressed at the price point. For only $8 you get to enjoy this event. Just pay at the door, as there are no tickets.
Another thing in the works for Franklin is his new album, 'NYTELYFE'.
"We do our recordings at Cathouse Studios in Sioux Falls," said Franklin. "My producer, Daniel Aquino works with me and collaborates. We try to put out a quality album. I don't want to waste songs or anything, but I'll hold a song if it doesn't fit the feel of the album. With 'NYTELYFE' I was going for just a good, fun-loving CD where you can enjoy the night life."
If you haven't been convinced to check out this show, let Franklin talk you into it more.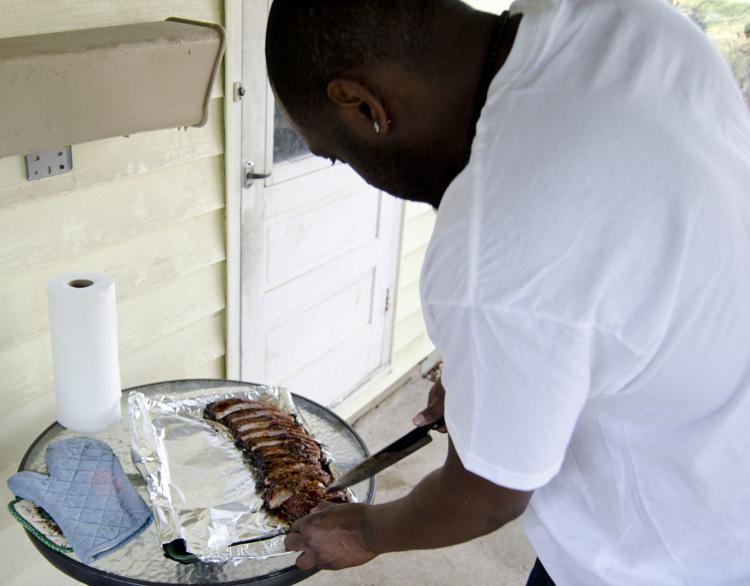 "I've got a lot of tricks up my sleeves when it comes to stuff like this," he said. "It will be an exciting time. Great food, fun people. We will figure out a special drink for the night. I'm actually going to be shooting a video that night, as well. Maybe if somebody wants to have a cameo, they can come down and party at the show.
"I expect people are going to have a really great time. It will be fun and energetic."