You may not immediately recognize the names Richard Cadbury, Milton Hershey or Russell and Clara Stover, but you'll probably be honoring  -- and devouring -- their chocolate-covered legacy on Feb. 14.
Americans will purchase approximately 36 million heart-shaped boxes of candy on Valentine's Day. That adds up to about 58 million pounds of cacao coming your way on Thursday.
However, Kennady Reyes, 11, would prefer it if you showered your sweeties with pastries for V Day.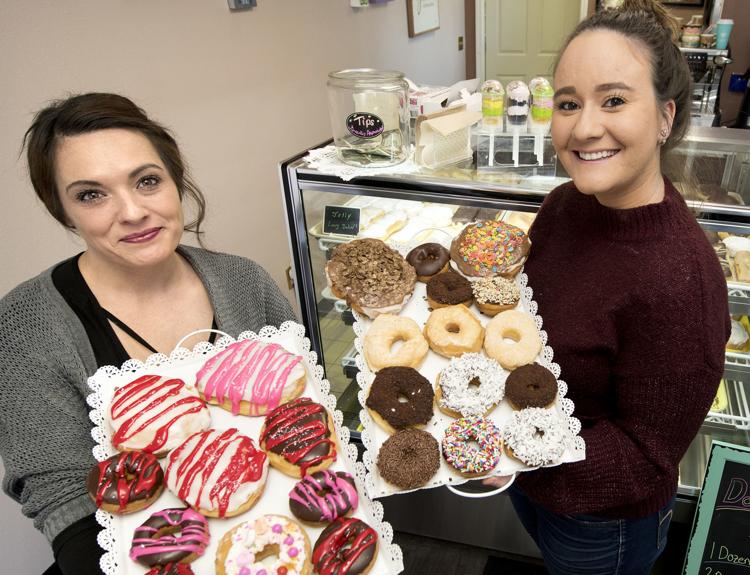 You see, Kennady's parents, Rick and Jena Reyes, are the owners of Sunkist Bakery, a legendary bakery that's been making donuts, cakes, cookies, rolls, buns and, even, pizza dough, for several generations.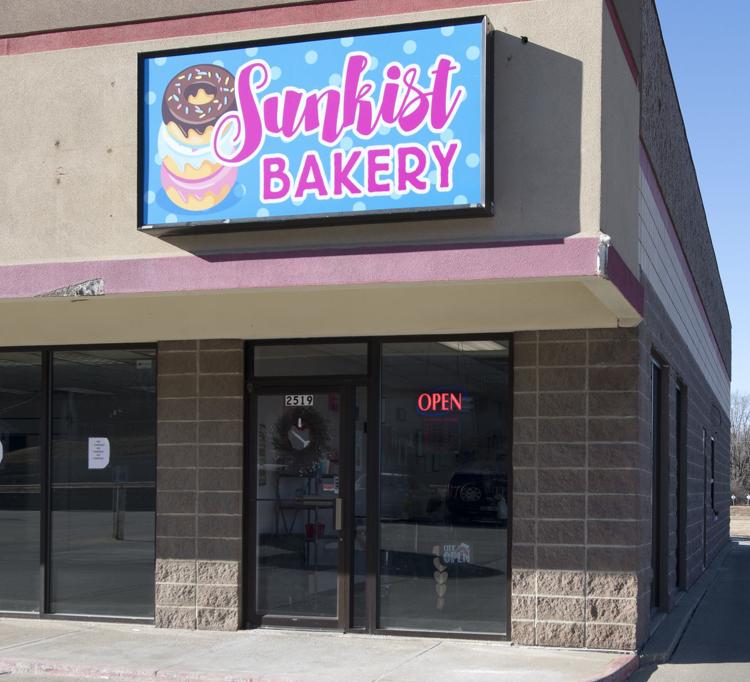 Though their 4607 Morningside Ave. location is a daily must-visit for gluten gourmands, the couple's newly opened 2519 Hamilton Blvd. space has been sweetening Sioux City's north and west sides.
Which is good news for Kennady, who is a Dakota Valley Elementary School fifth-grader when she isn't experimenting with baked goods.
So what wild concoction is this bakery trailblazer working on right now?  A two-in-one treat that requires no wrapping.
Specifically, Kennady will make you a steamy frappe. On top of the frappe's domed lid, she'll place one of Sunkist Bakery's signature donuts.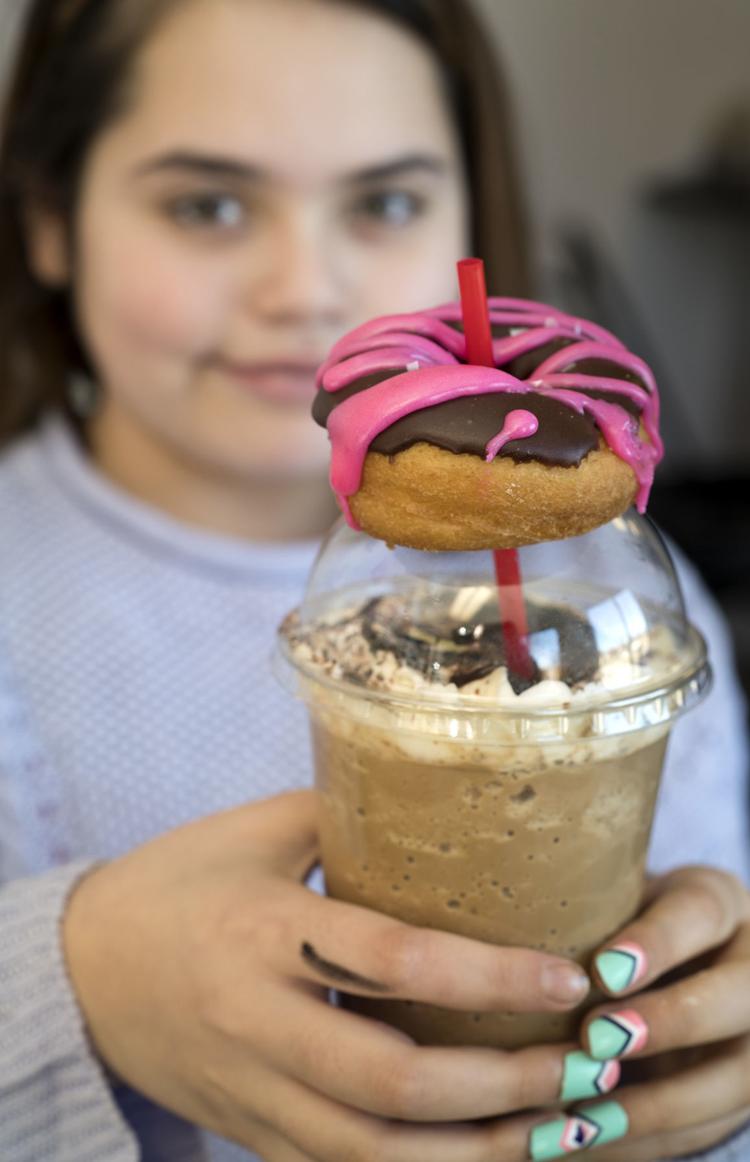 What's her secret to a quality frappe? A few healthy shakes of edible glitter. And her secret for quality donuts? Um ... even more edible glitter.
"Everything's better with glitter," Kennady said.
We have no reason to disagree with this master baker, since Valentine's Day is all about stuff that shines.
STUFF THAT SHINES, STUFF THAT SMELLS
Americans will be shelling out about $50 million on jewelry and around $52 million on flowers.
Why? Simply put, trinkets of affection have been given to loved ones since ancient times. 
Likewise, flowers have been associated with affection for centuries. But the iconic red rose, in particular, is suggestive of starry-eyed love. By at least the Victorian era, red roses were the official flower of lovers.
THE ULTIMATE FOOD APHRODISIAC: OYSTERS? NOPE, PIZZA!
If you're planning to eat out on Valentine's Day, make sure to get a reservation. 
According to Eater.com, Feb. 14 is traditionally the second busiest day for restaurants. Only Mother's Day beats it for top honor.
Traditionally, Americans will spend around $7 million eating, with the average cost coming in between $87 and $287 per couple.
Which to your cheapskate friends at the Weekender seems a bit excessive.
After all, chain restaurants often have two for one specials. This is true for Chili's, 110 Nebraska St., which has a two-entree, one-shared appetizer and a shared dessert V-Day dinners for $25.
Similarly, Outback Steakhouse, 4500 Southern Hills Drive, offers a four-course Aussie Feast for two while Olive Garden, 4930 Sergeant Road, offers a nice takeout dinner for two (contact either restaurant for more details).
For lovers of prix fixe meals, might we suggest 1008 Key Club's French Quarter for Two special that's a bargain at $39.99. Plus, Clay Lillie (executive chef of the 1008 Fourth St. eatery) is a whiz in the kitchen.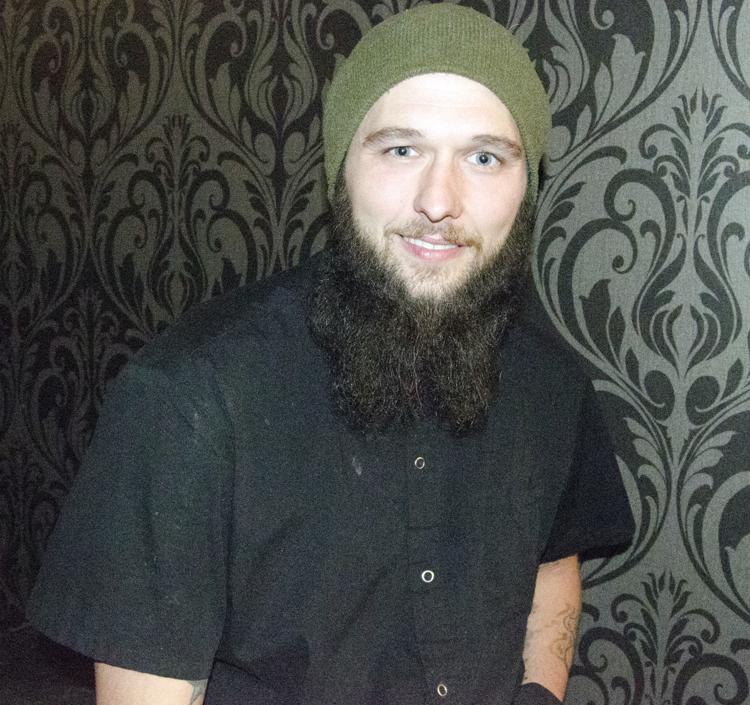 For lovers of potent cocktails, Bar Louie, 701 Gordon Drive, has a Truth (the "Chocolate Truth" cocktail) or Dare (the "Diablo Dare" mixed drink), which look mighty inviting.
Still, the weirdest Valentine's Day food trend may be the proliferation of heart-shaped pizzas. 
Indeed, both Papa John's and Papa Murphy's will make you a pie in the shape of a bodily organ. Ain't love grand?
THINKING OUTSIDE OF THE (BAKERY) DISPLAY CASE
Don't tell that to Sunkist Bakery's Jena Reyes, who insists love is best shown by purchasing a dozen cream-filled long johns.
"Donuts represent a blank canvas," she suggested. "You can dress it up  or dress it down. It'll still be good."
Well, how about creating a donut that has sauce instead of frosting? And in place of sprinkles, slap on a few pepperonis?
We suspect Kennady Reyes would be keen on these innovations.
But don't be surprised if she worked in a few sprinkles of edible glitter to the recipe!