In 2016, I was interviewing then-Hard Rock Hotel & Casino executive chef Keith Wittrock about what his perfect New Year's menu would look like.
"I'd have plenty of crab legs because because they're so over-the-top," he said, giving it some serious thought. "I'd also make a seven-layered salad, a seven-layered cake and anything with a combination of 'seven' in its description, since we are a casino, after all."
"Then I wouldn't mind roasting a whole pig," Wittrock said, contemplating the logistics in his mind. "That would be cool."
So, wait, he wanted to roast an entire pig, just like they do at some swank luau in Hawaii and stuff?
"Yeah, there's a long custom of eating pork on New Year's," Wittrock said. "Pigs symbolize luck, progress and prosperity in many cultures."
Huh, I did not know that.
For the Weekender's first food column for 2019, we plan on getting in touch with our inner Daft Punk.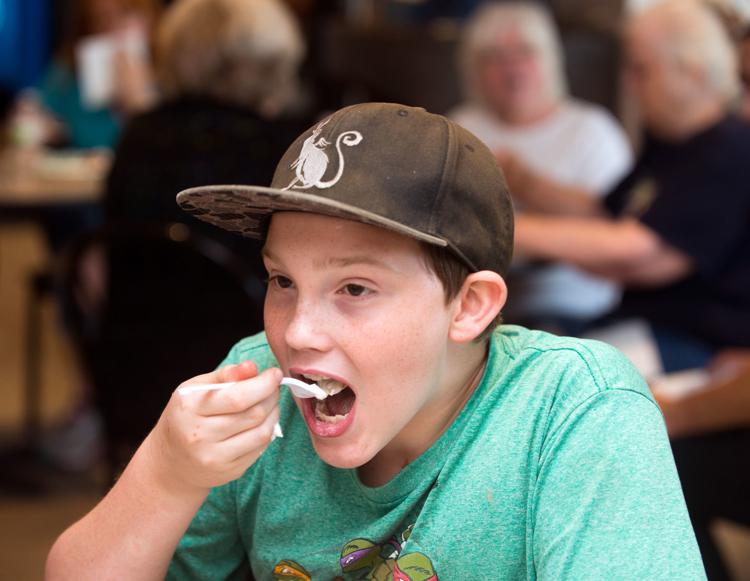 Specifically, in the new year, we'll be living by one abiding philosophy.
"We're up all night 'til the sun/we're up all night to get some/we're up all night for good fun/we're up all night to get lucky."
Mostly, we'll be spend 2019, gorging ourselves senseless with food ... for the benefit of you, our gentle readers, of course.  
But first, we're going to bone up on some culinary good luck charms.
Do you ever watch those old gangster movies on TCM, where Jimmy Cagney, after robbing a bank, describe his loot as being "a whole lotta lettuce?" Well, back in the day, a slang term for a dollar bill was lettuce or spinach or the green stuff. This means if you pile plenty of green stuff on your plate, you'll acquire plenty of green in your wallet as well.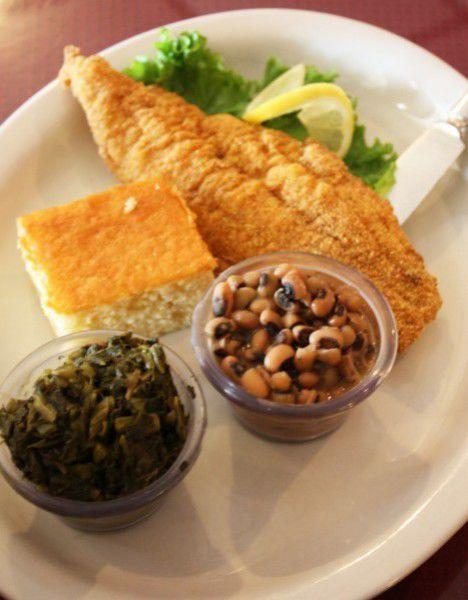 If lettuce sort of resembles paper money, we guess beans -- or black-eyed peas -- kind of resembles coins ... if you're blind, we suppose. At least, that's the philosophy behind Hoppin' John (a.k.a. Carolina Beans and Rice), a popular Southern dish, consisting of rice, beans, black-eyed peas, chopped onion and sliced bacon, which is eaten every New Year's Day. Legend has it that this meal must be accompanied by cornbread (which has a nice golden hue) but be sure to save enough for leftovers. This will demonstrate your frugality and improve your chances for a prosperous year.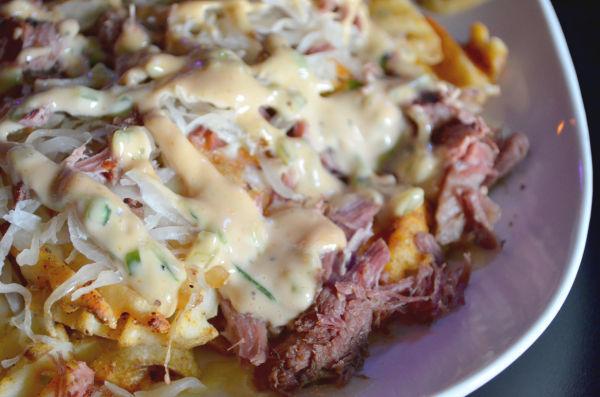 GRAPES THAT AREN'T STUFFED INTO WINE BOTTLES
In Spain, first-of-the-year food platters must contain a gross of grapes. Why? Because at each stroke of midnight, a party-goer must eat one grape with each representing a calendar month. And what happens if you pick up a bitter grape? Well, let us recommend you stay away from any black cats or open ladders that particular month.  
 In Japanese culture, toshikoshi soba noodle is the New Year's food of choice. The longer the noodle, the longer your life will be. Plus the buckwheat flour -- the main ingredient in soba -- represents resiliency. 
TIPPING THE SCALE WITH FISH
Fish is popular on New Year's since their scales resemble coins. Also, since they swim in schools, fish represents abundance. After all, there's plenty of fish in the sea, right?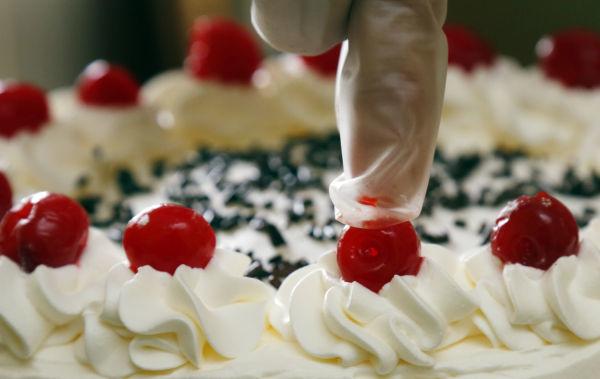 Cakes, especially round or ringed ones, are highly sought-after on New Year's Day. They represent coming full-circle from one year to the next. Plus, they're cake. Who doesn't like cake?
FEELING FRISKY? IT MIGHT BE THE FRUIT
In Greek culture, fruit represents fertility. Like pomegranate with a side of violence? Put it in a plastic bag and smash it against your front door at midnight. The more seeds that fall out of the fruit, the more fertile you will be.
AH, THE AROMA OF MONEY ... OR IS THAT CABBAGE YOU'RE COOKING? 
According to German and Eastern European superstition, a heaping plate of sauerkraut will bring wealth and prosperity to all. The more you eat, the bigger your bankroll will be.
Now we know what our go-to meal will be for 2019? Uh-huh, corned beef ans cabbage ain't just for St. Patrick Day anymore!