We admit it. Your friends at the Weekender live a crazy, chaotic lifestyle full of deadlines, pressures and miscellaneous feelings of impending of doom.
There are days in which all we can do is look in the mirror while asking, "W.W.S.D.D?"
Yup, like so many Americans, we ask ourselves: "What Would Snoop Dogg Do?"
Back in the day, the former Calvin Cordozar Broadus Jr. was known mainly as a record producer and rapper behind such hits as "Gin and Juice" and "Doggy Dogg World."
More recently, the Long Beach, California, native is arguably better known as the co-host (with Martha Stewart) of VH1's Emmy-nominated "Martha & Snoop's Potluck Dinner Party."
As soon as we received word that Snoop's first-ever cookbook, "From Crook To Cook: Platinum Recipes From That Boss Dogg's Kitchen," (co-written with Ryan Ford and published by Chronicle Books) was set to be released, our hearts skipped a beat.
Was this cardiological episode due to the fact that Snoop's book is full of recipes for foods like "Baby Got Back Ribs," "Spaghetti De La Hood" and "Get Shorty, It's Your Birthday Cake?"
Eh ... perhaps.  But that doesn't discount the fact that Snoop Dogg actually has mad skillz in the culinary sciences.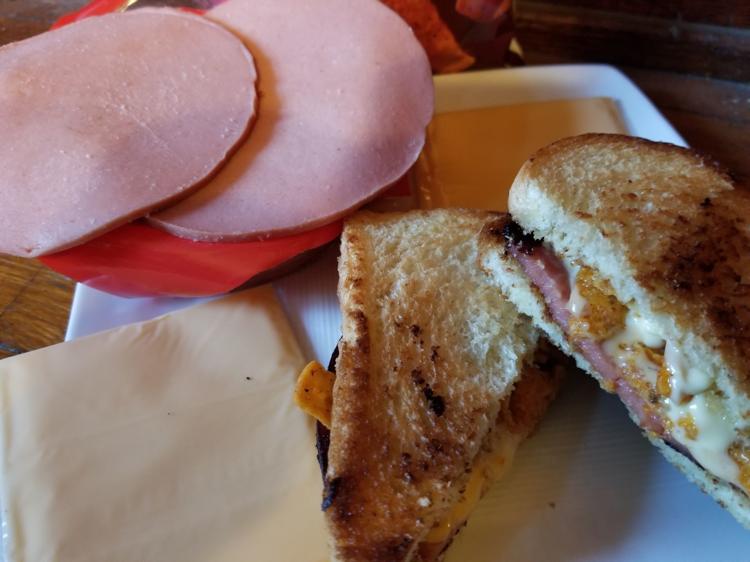 Certainly, we were charmed that Snoop's kitchen pantry essentials -- revealed in the book's first few pages -- pretty much mirrored our own. 
Let's see, his cupboard was filled with canned tuna, hot sauce, instant mac and cheese and boxes upon boxes of Chocolate Fudge Pop Tarts? Hey, same here!
Mostly, we were pleased that Snoop's recipes were ones we wanted to try ourselves.
Specifically, we had a hankering for the "Doggfather's" recipe for an old school favorite.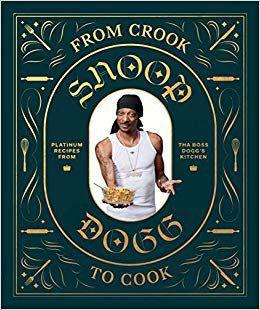 SNOOP DOGG'S OG FRIED BOLOGNA SANDWICH
One tablespoon, unsalted butter
One teaspoon, yellow mustard
Three slices, American cheese
Barbecue potato chips (*as many as you want)
As directed by Snoop, we cut a slit from the middle to the edge of the bologna. That way, we'd avoided having the luncheon meat buckled into itself in a hot pan.
But before that, we heated a skilled, melting butter over a medium heat. Once the butter melted, we placed two pieces of white bread, lightly toasting it for about two minutes, per side. Once golden, we transferred the bread to a cutting board.
PRO TIP, NUMBER ONE: Snoop would have you schmear one side of the bread with yellow mustard. Instead, we decided to use the Kewpie brand of Japanese mayonnaise in place of the mustard. On this sandwich, we prefer the creamy tartness of the heat of mustard.
After that, we return to the skillet, adding the bologna in a singly layer. Cook for three minutes, or until the edges are golden and crisp. Flip the bologna and top each slice with American cheese. Cover the pan with a lid, waiting for the cheese to melt. 
Place the fried bologna and cheese on the dry piece of toasted bread. 
PRO TIP, NUMBER TWO: Snoop recommended adding barbecue chips to the sandwich for a nice crunch. We prefer adding Chili Cheese Fritos because it had more flavor and more crunch.
Close the sandwich, placing the other (mustard or mayo-covered) bread slice on top. Eat and enjoy!
At a time when we're facing the drudgery of day-to-day life, it is important to kick back and relax. 
Is an OG Fried Bologna Sandwich truly a comfort food classic? We think so.
After all, everyone has to look in the mirror and ask: "What would Snoop Dogg Do?"