"Wine should breathe for a full five minutes before you sniff it and, then, swallow it," George Lipson explained, while pouring me a glass of 2014 J. Lohr Hilltop Cabernet Sauvignon at Hard Rock Hotel & Casino's Wine Bar.
"Fine wines need to be appreciated as well as enjoyed," he added, perhaps looking at my journalistic thirsty disposition. "After all, we are no longer Vikings nor are we pirates."
Was Lipson making an educated guess that I was a vino equivalent of Eliza Doolittle to his Professor Henry Higgins?
Since Lipson was formerly general manager of Nobu, the critically acclaimed Japanese restaurant owned by celebrity chef Nobu Matsuhisa and actor Robert De Niro, before becoming director of culture for the Las Vegas-based Warner Hospitality, I'll happily admit to a bad case of wine ignorance.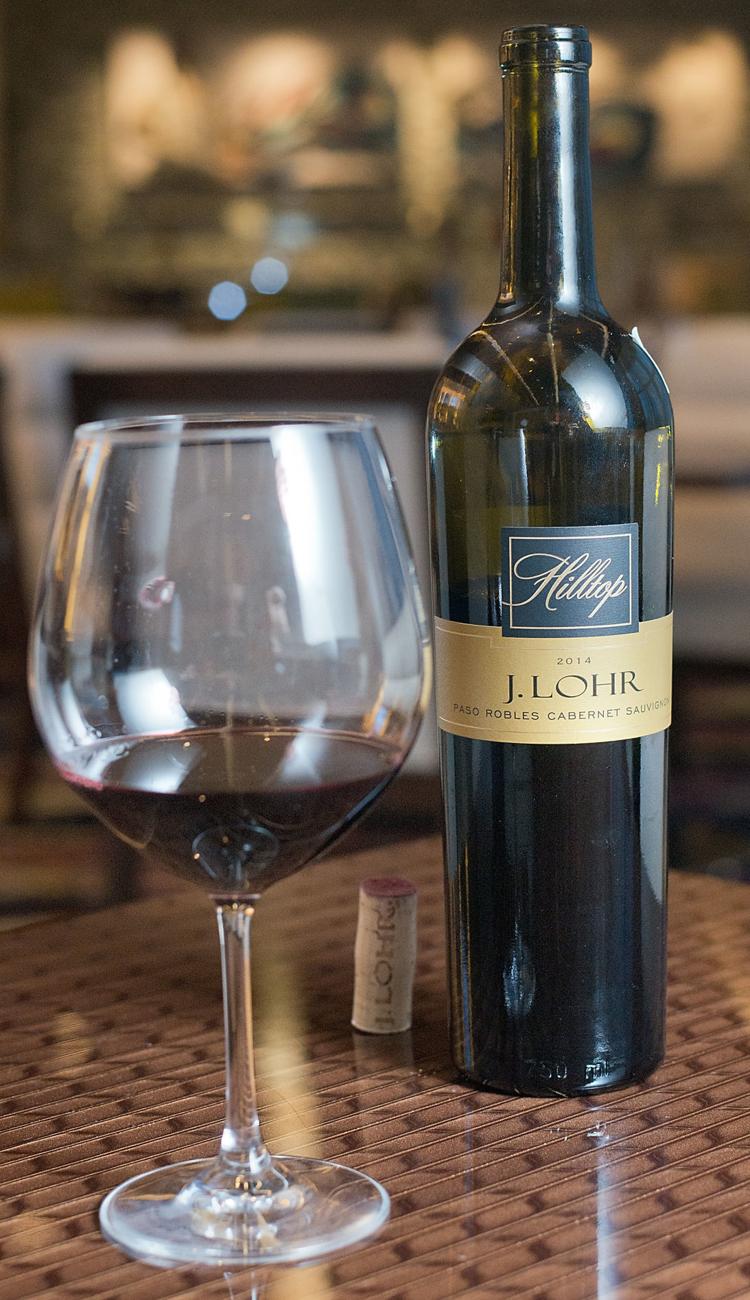 Luckily, Lipson was a patient teacher when it came to holiday wine and food pairings.
For instance, an oak-y red wine like the J. Lohr Hilltop Cabernet is the quintessential "comfort food" accompaniment.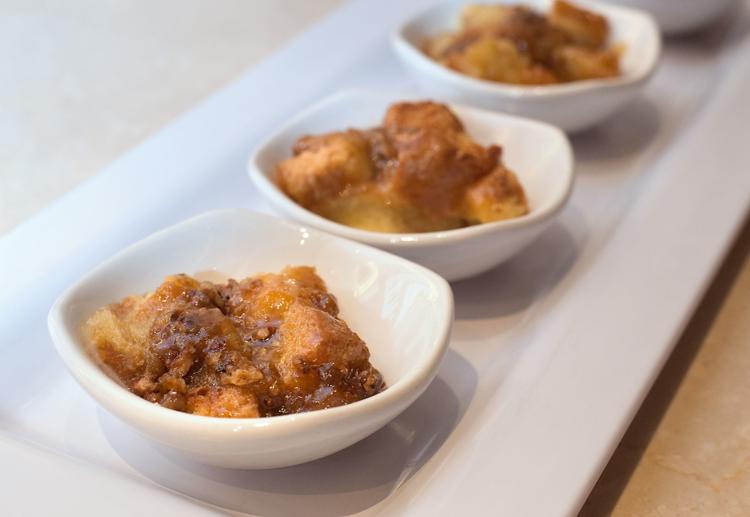 "It pairs beautifully with fatty red meats like Midwestern steaks or rich chocolate desserts," Lipson said, swirling the dark red wine in a rhythmic manner. "It complements it perfectly."
Indeed, the J. Lohr Hilltop -- from the fertile San Luis Obispo County, California city of Paso Robles -- is just one of Lipson's full-bodied reds.
Equally as tasty is the 2013 Ferrari-Carano Cabernet Sauvignon and the 2012 Silver Oak Cabernet Sauvignon, both from Alexander Valley, California. 
A Merlot is traditionally more delicate, sweeter and fruitier than a robust Sauvignon. Lipson suggested a 2014 Shafer Merlot from Napa Valley for those wanting a less bitter wine.
And what about white wine aficionados? Well, Lipson isn't leaving you out.
Indeed, a 2015 Pascal Jolivet Attitude Sauvignon Blanc, from California's Loire Valley would make a much-appreciated gift for white wine fans.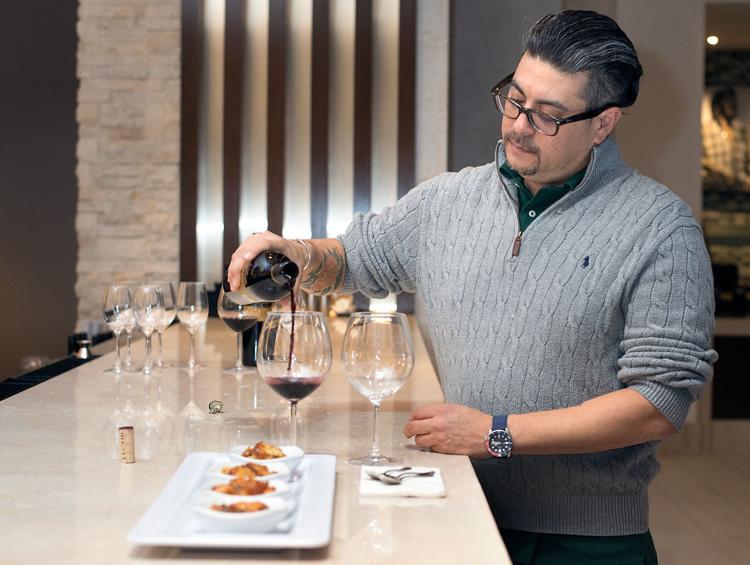 "Sauvignon Blanc is a perfect mate for fish, poultry and fruity desserts," Lipson said. 
A Riesling, with apple, peach and apricot notes, is one step above in terms of sweetness than a Sauvignon Blanc.
"A 2013 Poet's Leap Riesling from Columbia Valley, California is a delicious wine that is pleasant on one's palette," Lipson said.   
That's important since he said wine should accentuate the flavor of food.
Perhaps, Lipson caught me raising a crooked eyebrow. But he quickly picked up plates of festive bread puddings made every day at Hard Rock's World Tour Buffet.
To prove his point, he asked me to take a bite from the bread pudding before taking a sip of the Hilltop Cabernet Sauvignon.
My first bite of bread pudding was delightful sweet. However, my second bite, was absolutely sublime.
"On its own, the bread pudding is sweet and delicious, right?" Lipson said. "Adding wine to it makes the bread pudding pop with more intense flavors."
OMG, he was right! Even though I don't look like "My Fair Lady," but Professor Higgins ... um, Professor Lipson has truly schooled me in wine appreciation.
While a J. Lohr or a Silver Oak can retail for more than $100, the Wine Bar currently has a sale on many of its best sellers.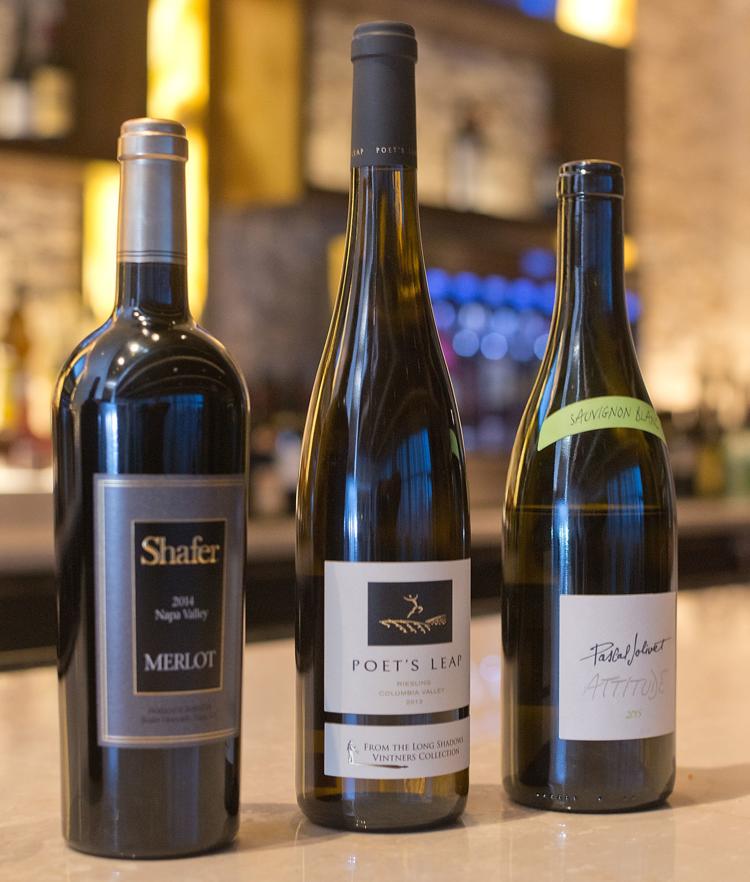 Still, Lipson said a holiday wine need not be too costly.
"Save your vintage Dom Perignon for a special occasion," he said. "Wines served with food do not need to be so extravagant."
Phew, that's good to know. 
After all, I feel like I've gone from being a Perignon-swilling pirate to a bouquet-sniffing belle of the ball.