Name any state and chances are great that Indonesian-born but Japanese-trained sushi chef Eddy Ang has worked there.
Mississippi? Yes, great seafood down there. Pennsylvania? Yup, that's where he trained with Masaharu Morimoto of TV's "Iron Chef." And, of course, for the past few weeks, he has been in Iowa.
"I do like the Midwest," Ang explained. "I've worked in Nebraska in the past and I'm having a good time in Sioux City."
Ang admitted he hasn't been able to do any sight-seeing. Instead, he has been too busy training the staff of Koi Sushi & Steakhouse, a new Japanese restaurant at 1790 Hamilton Blvd.
According to manager Jessica Chen, Koi serves a wide variety of meats, seafood and veggies that are cooked on a traditional teriyaki grill. Tempura (crispy and battered-fried) entrees are available and so are Japanese (thin) soba and (thick) udon noodles. 
Compartmentalized bento box meals -- consisting of shrimp and veggie tempura, Crab Rangoon, eight California Roll pieces, fried rice, soup and salad -- can be ordered with your choice of chicken, seafood or beef teriyaki or beef negimaki (teriyaki-marinated beef strips rolled up with scallions and asparagus).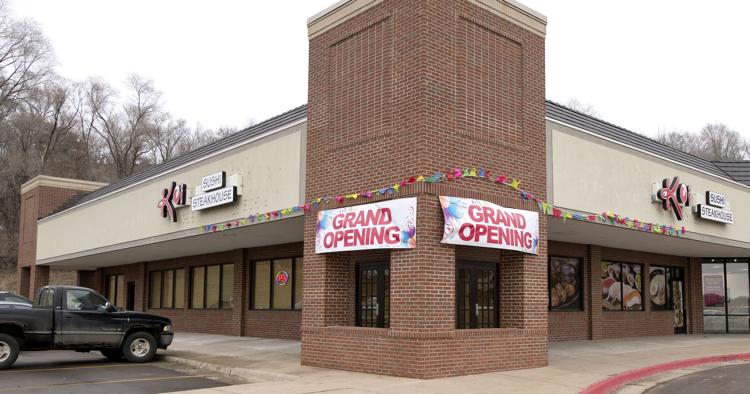 "We are a fusion restaurant instead of a traditional Japanese restaurant," Chen explained. "Even people who aren't familiar with Japanese food will find something delicious to eat."
This goes for sushi as well.
"In Japan, sushi is made in a very specific way," Ang said. "In a fusion restaurant, there is a more flexibility."
For instance, guests have their choice of raw or cooked proteins in nigiri (hand-pressed) sushi rolls. Similarly, shitaki mushroom rolls, jade (seaweed, cucumber and avocado) rolls and, even, sweet potato rolls are also available for patrons eschewing meat.
Fusion sushi gives the artistic Ang plenty of creative license.
The restaurant's signature Koi roll is made with spicy snowcrab, tuna, cucumber, avocado and jalapeno which is made more tempting by colorful splashes of spicy mayo, eel sauce and sweet chili.