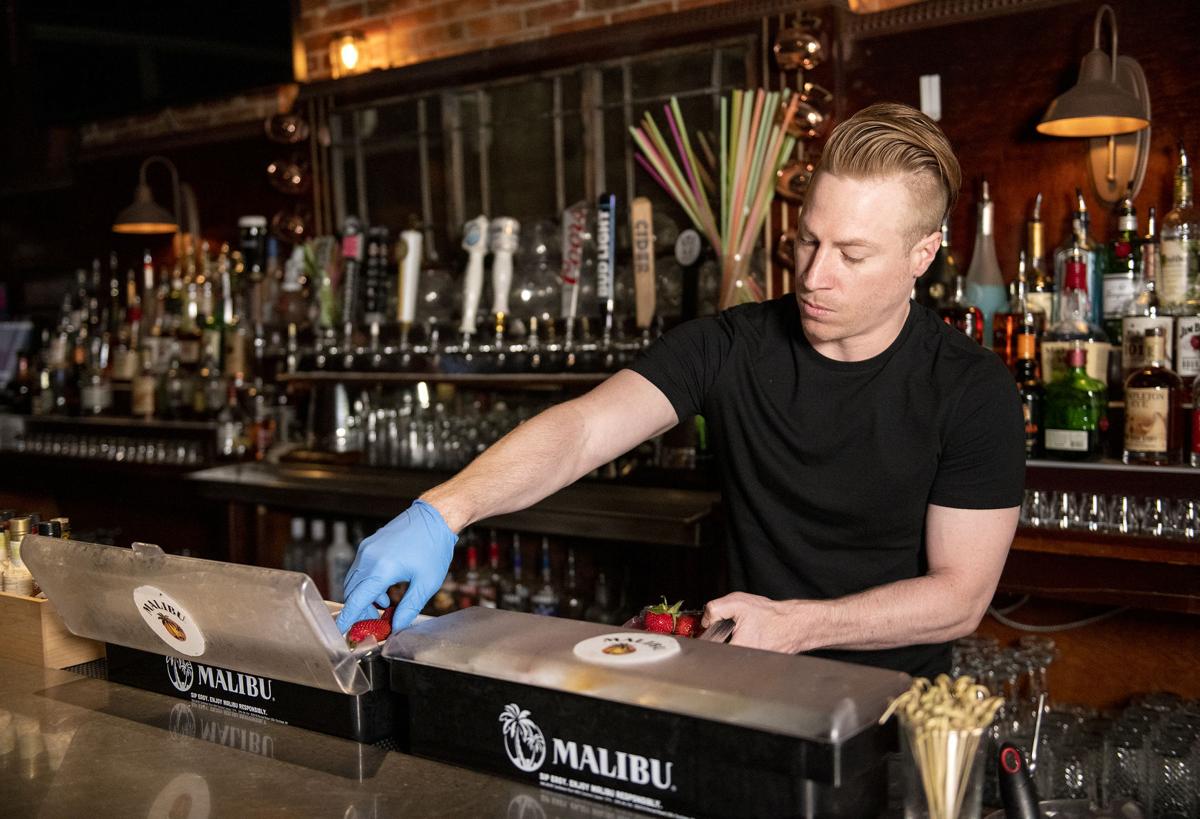 After a 10-week hiatus, the bar scene began returning to Sioux City late last week.
Gov. Kim Reynolds lifted an emergency order that had kept bars closed since March 16. 
Restaurants also were closed for over two months but were allowed earlier to reopen to dine-in customers, under social distancing guidelines that include operating at no more than half capacity, spacing tables 6 feet apart, limiting party sizes to 10 or fewer and eliminating self-service food and drink.
Bars, which were allowed to reopen on May 28, must follow those same guidelines.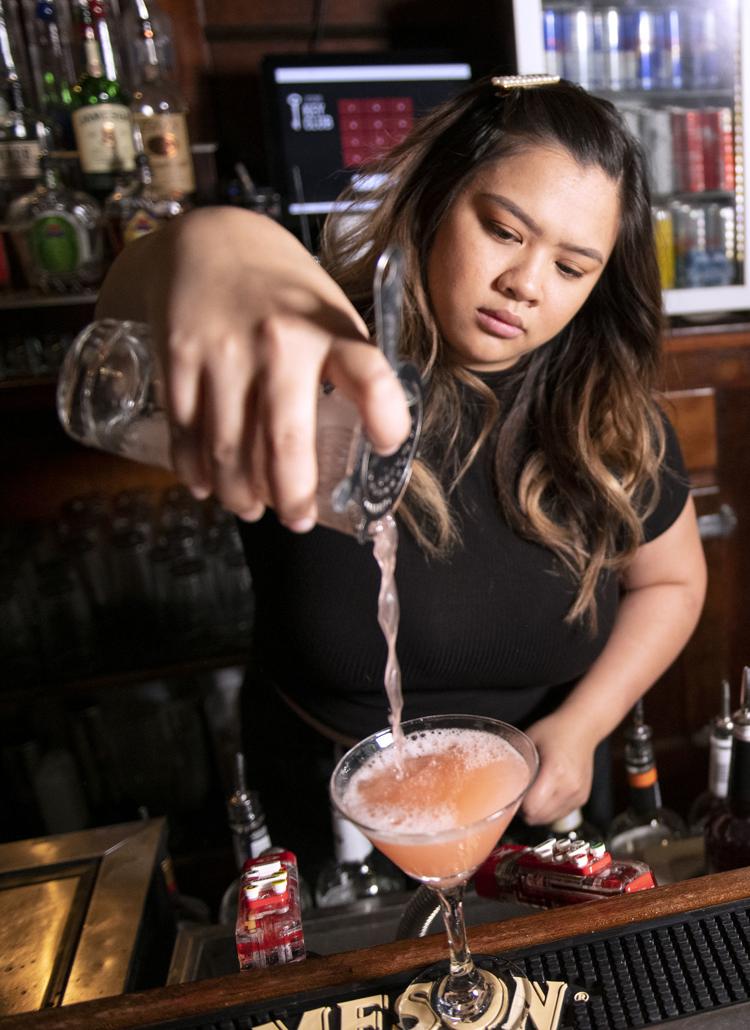 JTS Pub's Justin Truhe said his customers seemed to be happy to be out again.
Truhe said the restrictions put a damper on the Sioux City bar's business because its at half the seating, which limits the number of regulars in there at any one time.
As the virus temporarily shuttered businesses, Truhe said JTS worried it would have to close its doors for good. The staff now feels good to be back to work.
"All our employees, but one, were ready to come back and willing to work and ready to get some tips," he said.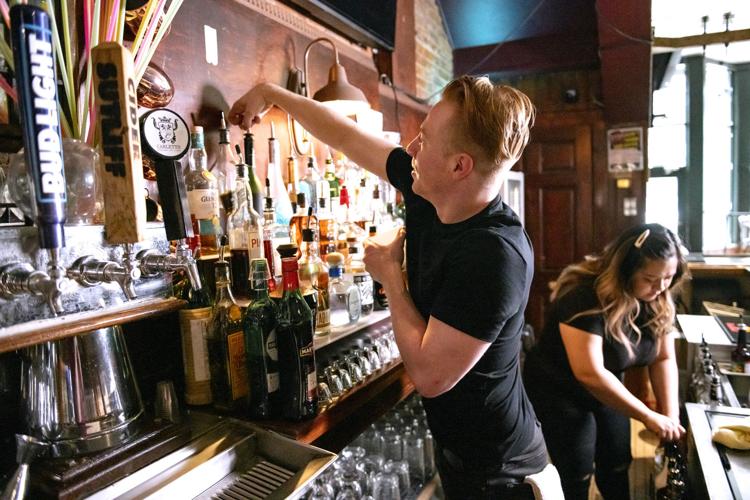 Truhe said that some of the things they usually had out they can't have, such as popcorn, straws and coasters. He said that they are keeping everything behind the bar to limit the number of people who touch things.
Truhe said that they also wipe everything down routinely. They regularly sanitize both the surfaces and seats.
Another thing the pub is doing it cleaning classes after every drink. Truhe said they aren't allowing people to reuse the same glass during this time.
Truhe said it's been pretty steady, and as far as he knows, everyone is following the rules, like keeping their distance from others.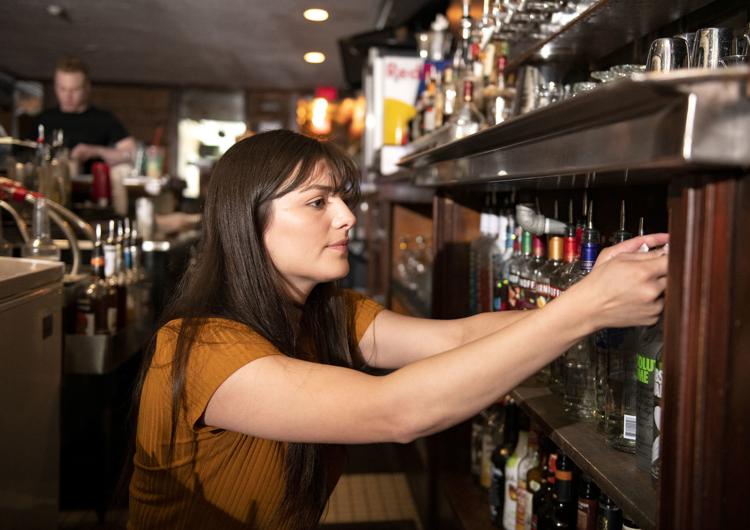 Another Sioux City bar that reopened May 28 was 1008 Key Club.
"Thursday was a little slower, we're still trying to figure everything out what we needed to do," Hazy Sounthala, Key Club head of marketing, said. "But Friday, I feel like solidified what we're doing."
Sounthala said that she is expecting growth with the number of people who come in to continue.
Joshua Jessen, FOH manager for the Key Club, said it's a feeling-out process. Still, they are starting to see a lot more familiar faces, and as the next few weeks go on and people get more comfortable, more people will come in.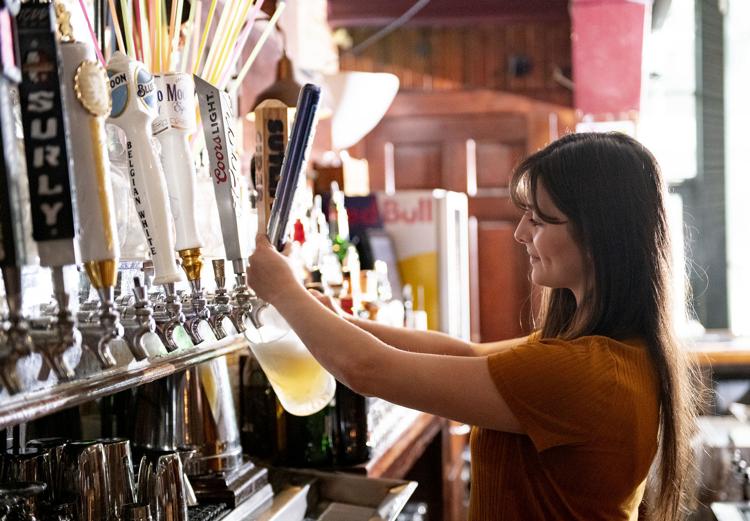 "You know those guidelines are established, and you know as long as we're doing in the right way to take care of our staff and customers," Jessen said. "The people will see that, and that will reflect on the business."
Both Jessen and Sounthala said that to space things out in the bar. They had to rearrange their seating area. Jessen said that the upstairs, where they usually do live entertainment, will remain closed but will have their outdoor space available.
Jessen said he learned how to implicate new guidelines from other restaurants, like Olive Garden and Texas Roadhouse. He said it was better to see what others are doing and learn from it — making sure table space, no table tents, disposable menus, and communicating with customers.
Jessen said that at the moment, they could only bring in four staff members max.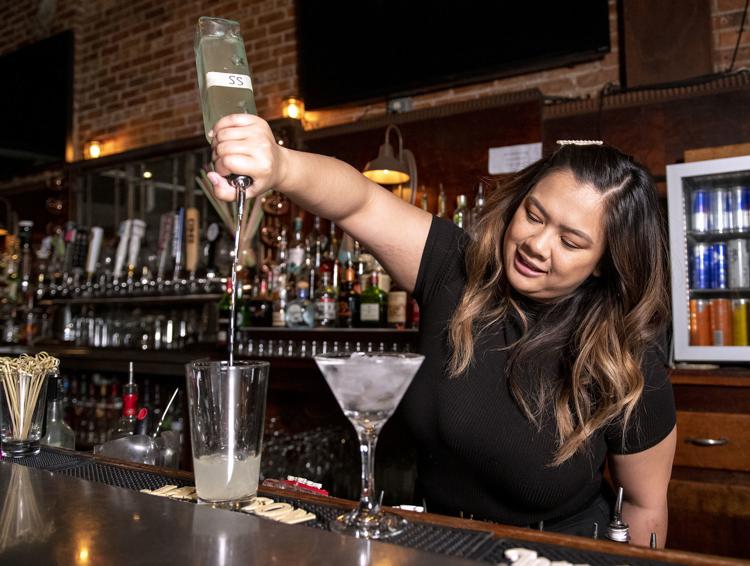 Sounthala said they don't want to force people to come back when they don't have the means to do it, and if they can't make a living off of that, the rest of the staff is still waiting on the chance to come back.
Jessen said that while they can't come back full menu, they are offering their heavy hitters when it comes to appetizers and their pub burgers, along with some signature cocktails.
"I remember ripping the signs off the door that said we're closed and putting those new ones up," Jessen said. "It's exciting to see old familiar faces, brings back some source of normalcy."
"Especially when you get to see regulars as well," Sounthala said, "I haven't seen so many people since we closed."
Sounthala said it was sad when they had to close on one of its busiest days, St Patrick's Day.
Bartender Daniella Nuno said that she is happy to be back.
"Everybody has been asking when Key Club was opening, like everybody was trying to come," Nuno said. "So, it's just very exciting."
Sounthala said that they could have opened up earlier because they would have qualified as a restaurant. Still, the biggest thing for them was that they needed to understand what they need to do to open back up.
Sounthala said that they have such a great clientele who was eager to come back for the staff and Key Club's food and make sure that everyone was OK.
"The worst thing we would want is people feeling unsafe coming back here," Sounthala said.
Sounthala said they wanted to do everything the right way, so both the staff and customers feel safe.
Be the first to know
Get local news delivered to your inbox!