It took Jose Perez a long time to come up with a name for the restaurant his family was opening at the corner of the 14th and Jackson streets.
The enterprising businessman was hesitant about calling it La Morena Family Restaurant #2 because he wanted the neighborhood eatery to have a separate identity from Perez's popular South Sioux City establishment.
Still, Perez needed to emphasize the top-notch, all-day breakfast selections, which had been the 1322 Jackson St. restaurant's calling card for decades.
With both a chili pepper and an over-easy egg as part of its logo, La Morena Good Morning was born.
"It was a perfect way to bring the restaurant's past, present and future together," Perez said.
Indeed, he knew La Morena was sitting in a location with plenty of historic significance.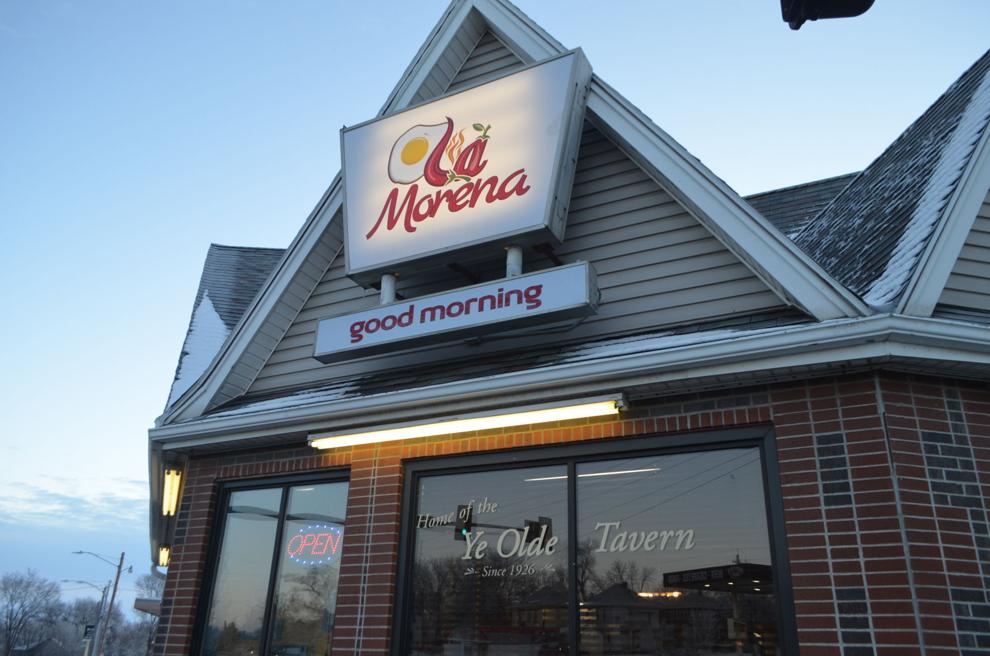 A PLACE WHERE CULINARY HISTORY WAS MADE
Comfy and modest in appearance, Perez's mid-city eatery had recently been home to the Garden Cafe, a restaurant which specialized in sandwiches, soups and breakfast specials, made to order under the supervision of previous owner George Litras.
A native of Greece with more than 50 years of restaurant experience, Litras had purchased Garden Cafe from Tim Konidas, who had owned a similar family-style eatery in Morningside. 
Prior to that, Tim Konidas' brother Gus Konidas had his Gus' Family Restaurant at the Jackson Street eatery for nearly a quarter-of-a-century. 
Phew, that's a lotta culinary history, right? Well, let's go back further than that, shall we?
Legend has it that a man named Dave Higgin created a loosemeat sandwich -- crumbly ground beef mixed with sauteed onions, served on a bun -- in 1924 at his restaurant located at 1322 Jackson St. The restaurant was sold, 10 years later, to Abe and Bertha Kaled.
In fact, the Kaleds were so enamored with the popular "tavern" sandwich, they renamed the restaurant Ye Olde Tavern.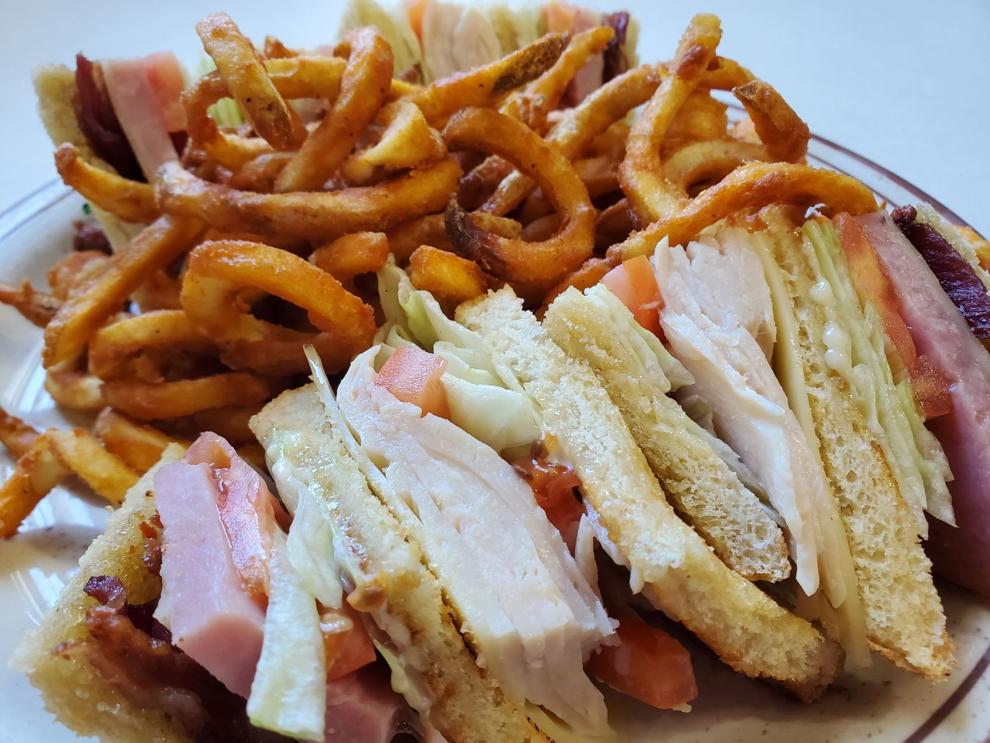 A popular hangout for students at the nearby Central and Bishop Heelan Catholic High Schools, the restaurant was owned by the Kaleb family for more than 40 years.
Yup, the world-famous loosemeat tavern -- a staple at school cafeterias and church socials for nearly a century -- was invented on the same premises that now housed La Morena Good Morning.
This history certainly isn't lost on Perez, who realized the cafe has been served a predominantly working class clientele, nearly nonstop since the 1920s.
A NEIGHBORHOOD RESTAURANT IS REIMAGINED
While a Ye Olde Tavern-style sandwich is not specifically on La Morena's current menu, Perez is always tweaking the cafe's cuisine.
The second-oldest son in a family with strong ties in the hospitality industry, Perez wanted the eatery's food to reflect his Mexican heritage.
That heritage can be seen in La Morena favorites that include flavorful, authentically-prepared enchiladas, fajitas rancheros and chimichangas.
A south-of-the-border influence can also be found in such A.M. eats as breakfast quesadillas, breakfast tostados and Huevo Escalfado, which consists of a poached egg, served on top of corned beef and smothered in country gravy.
In the mood for something more All-American? Perez said La Morena has more conventional bacon-and-egg breakfasts. 
This is because Perez's dad Lupe is an expert at both Mexican and American breakfasts. Indeed, The Garden Cafe was his longtime home.
"My dad worked at The Garden Cafe," Perez said. "Coming back to a place he knows so well, was like coming home."
WELCOMING BACK OLD CUSTOMERS WHILE BRINGING IN NEW ONES
Actually, Perez would like to see many of Garden Cafe's crew of customers give La Morena a go.
"So many customers considered Garden Cafe as a part of their routine," he explained. "This is where they'd have their breakfast or have their morning coffee."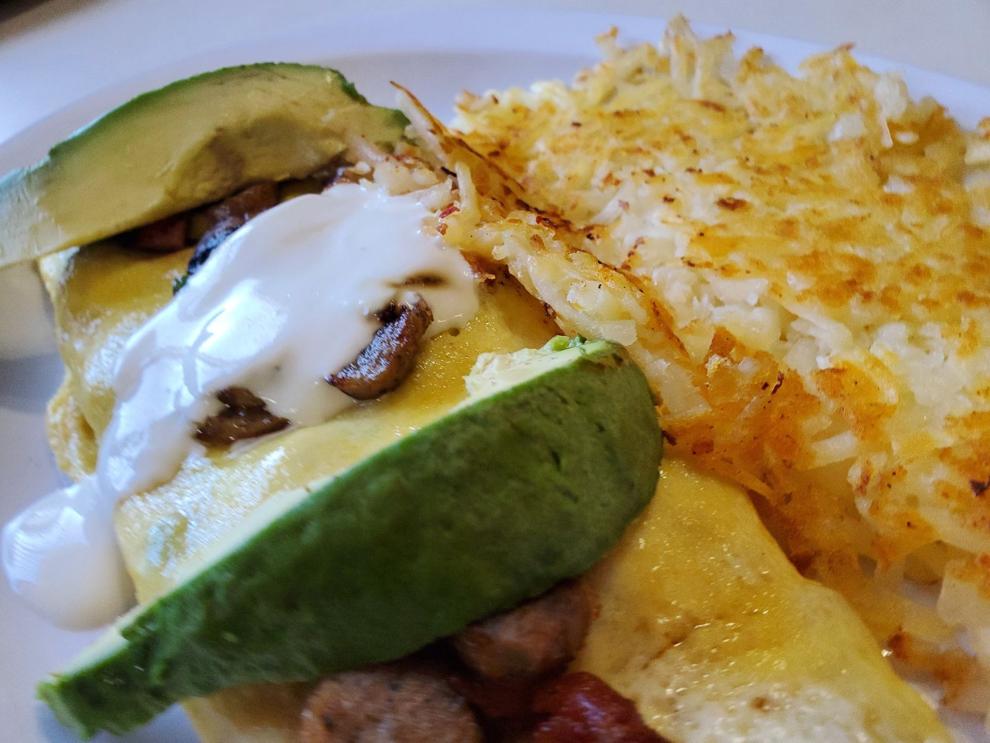 During the past few months, Perez has heard from many customers, who were saddened by former owner George Litras' decision to retire a few months ago.
"They've told me how much they missed their old meeting spot," he said. "The Garden Cafe wasn't just any restaurant to them. It was their place."
Perez said he's hoping the "regulars" will not only return but also approve of food that combines the best of American comfort foods in addition to potential new faves.
COMFORT FOOD FAVES, PLUS AN ALL-DAY BREAKFAST
For diners preferring American, La Morena has menu items like club sandwiches, open-face beef sandwiches as well as sauteed sirloin tip and 8-ounce New York strip sandwiches.
"We deliberately decided to go with a half-American/half-Mexican menu," Perez said. "This is a neighborhood restaurant and we have to cater to a broad market."
To that end, Perez said La Morena will not be selling its South Sioux City counterpart's most popular menu item.
"In South Sioux, La Morena is known for our weekend menudo (a traditional Mexican soup that is known as a hangover cure)," he explained. "In Sioux City, our customers may be older or more family-oriented. That means less partying and less need for menudo."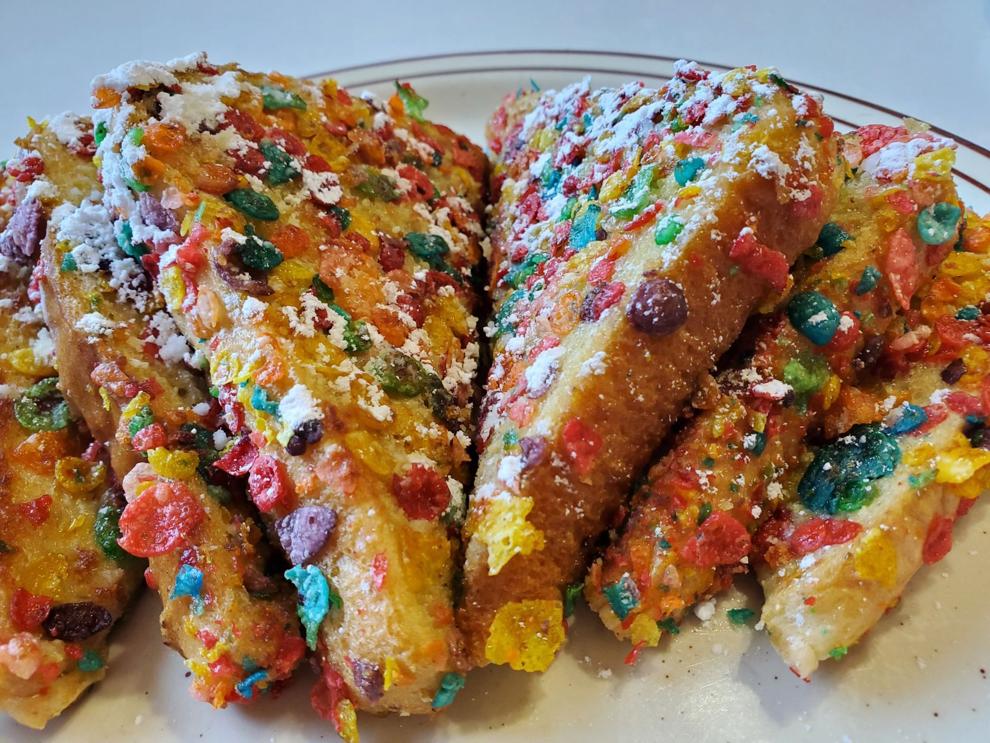 This is part of Perez's long-term plan for the restaurant. So, what can take the place of menudo? Believe it or not, that may be French toast sprinkled with colorful portions of "The Flintstones" breakfast cereal.
"Kids can't get enough of the Flintstones French Toast," Perez said with a laugh. "Their eyes light up when they see it."
OK, so what do mom and dad like? Hearty breakfast meals like the Gran Premio (ham, bacon, sausage, jack cheese, mushroom, avocado, bell peppers and soup cream) or something called Sam's Breakfast Bowl.
"Sam's Breakfast Bowl is layered with homestyle potatoes, beans, eggs, chorizo and topped with cheese, sour cream, avocado and an enchilada sauce," Perez said.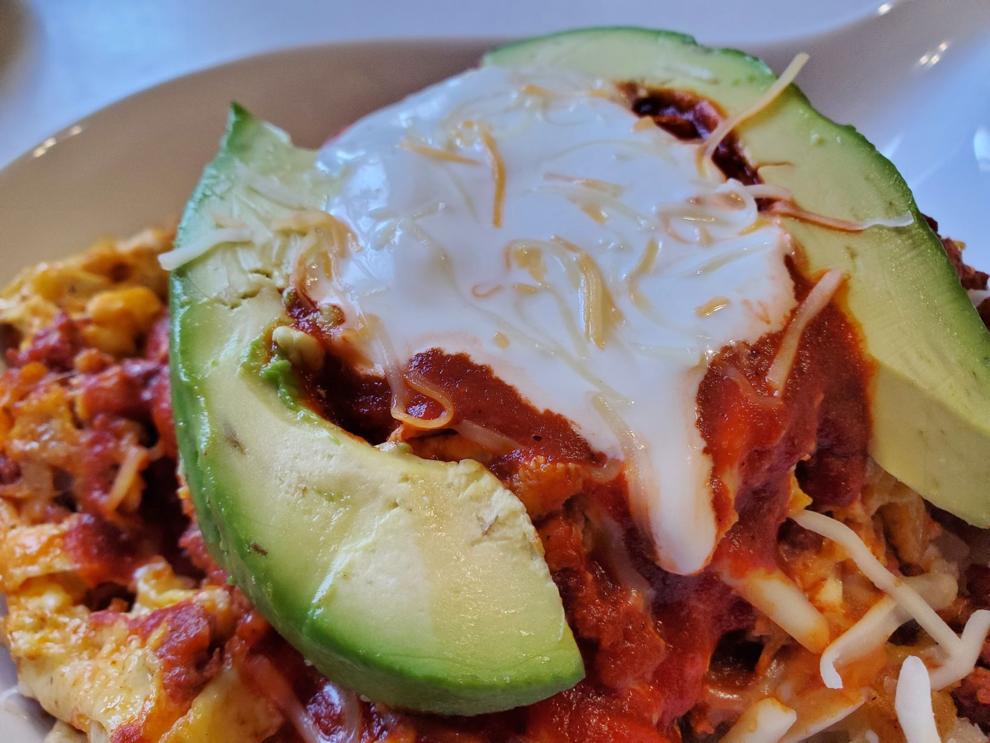 Sound delish. Tell us more about this enchilada sauce.
"It's from my mom's own recipe and she happens to be the 'Queen of Sauces,'" Perez said as his mom Herminia Perez beams with pride.
We imagine that will be a common refrain at La Morena. which is literally a family operation that employs many of Sanchez's nine other brothers.
"Yeah, I do have nine siblings and they're all boys," Perez said. "Plus we can all cook."
If that's not all, Perez's mom comes from a family with 14 kids!
"When you have a big family, you learn how to cook very quickly," he said. 
Which makes La Morena Good Morning the ultimate family destination.
"We feel blessed to have been able to start our own business," Perez said. "We feel even more blessed to be at a location that holds so many memories for people."
An exhaustive gallery of Siouxland food photos in 2020
PHOTOS: Every picture of Siouxland food (and drink) published in the Journal in 2020
P's Pizza House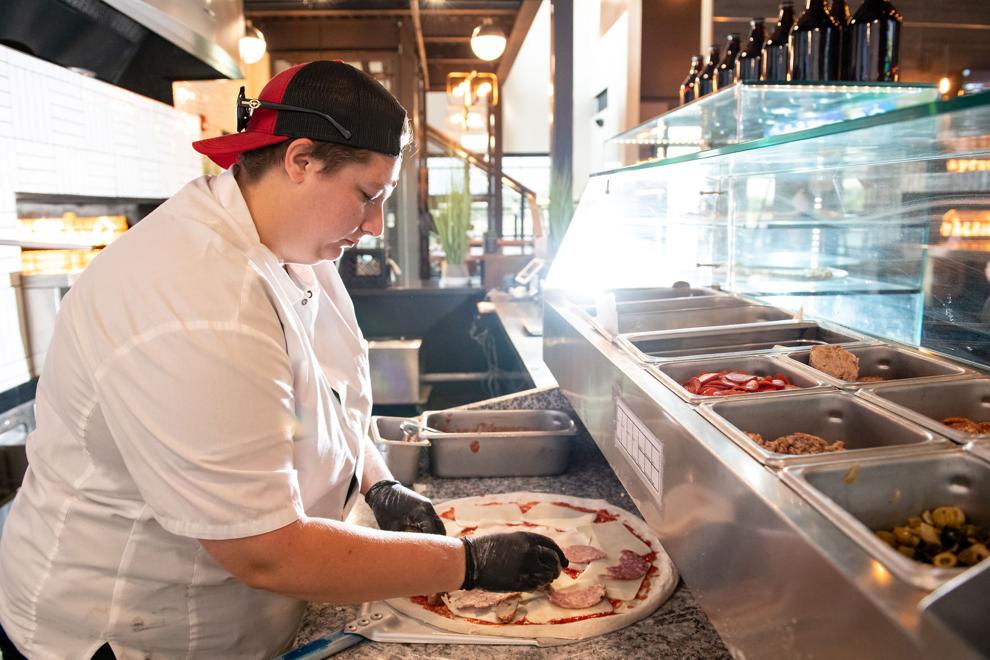 P's Pizza House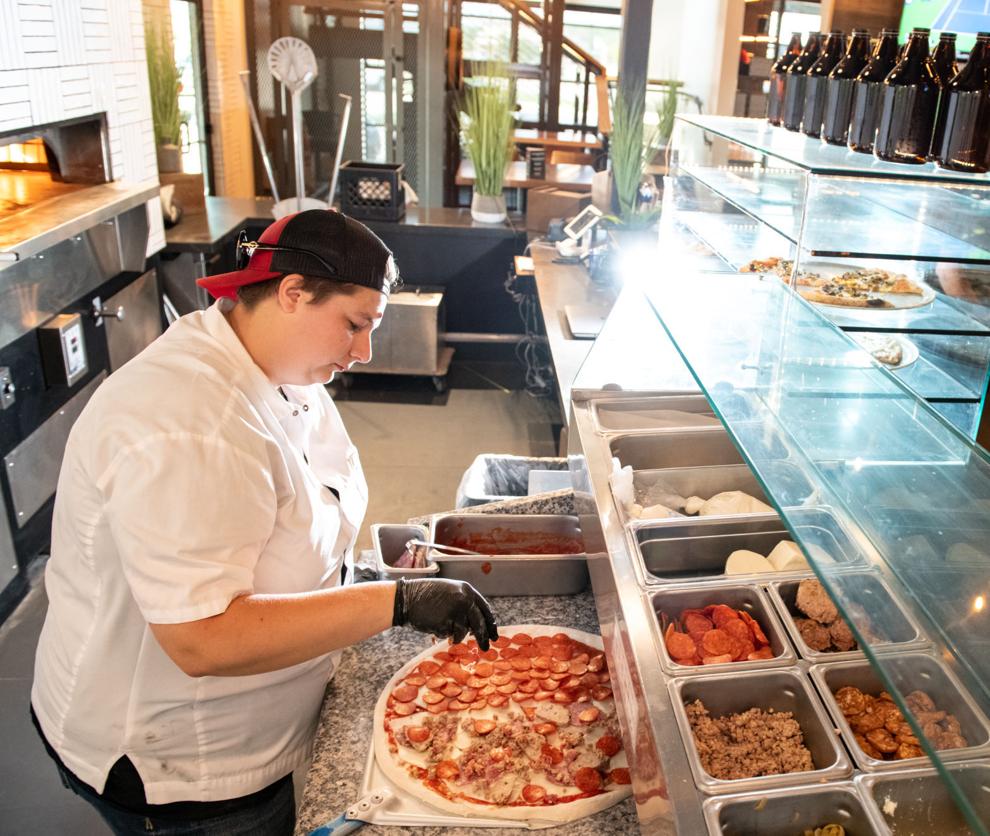 P's Pizza House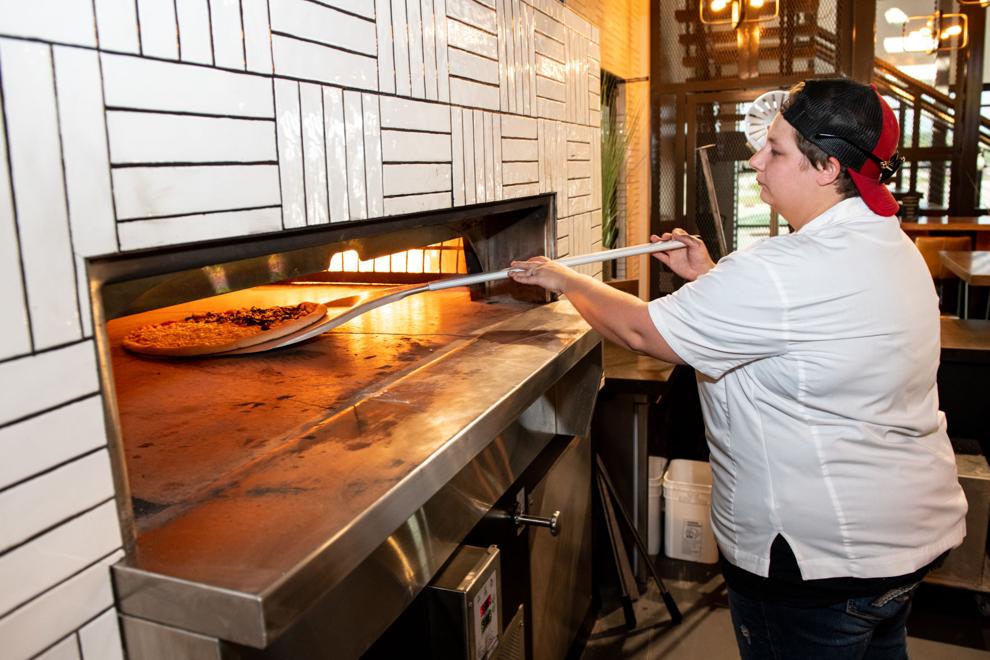 P's Pizza House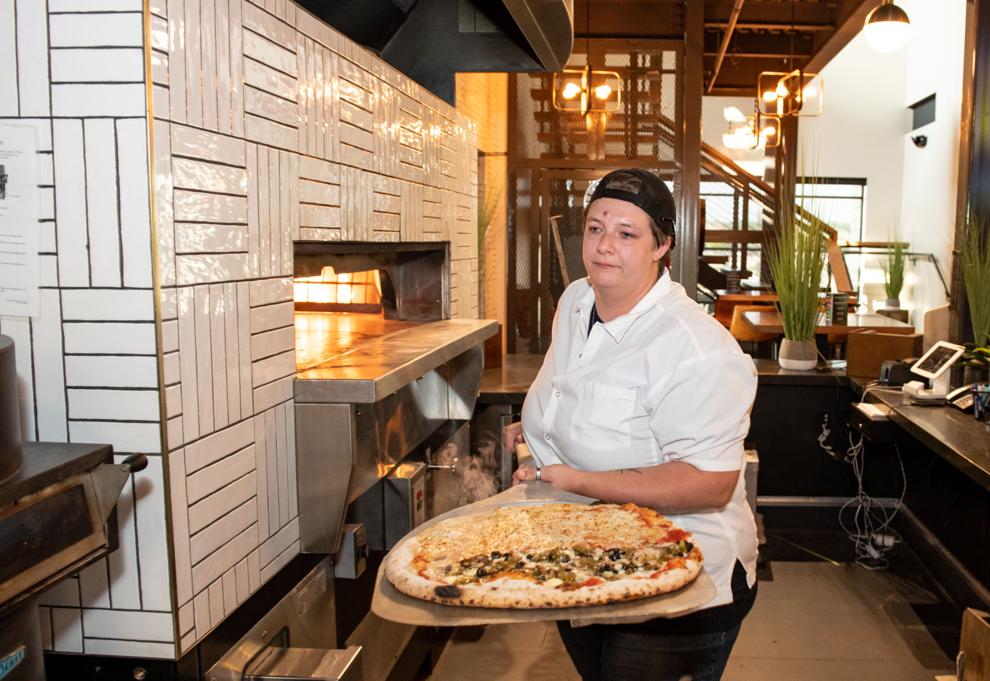 P's Pizza House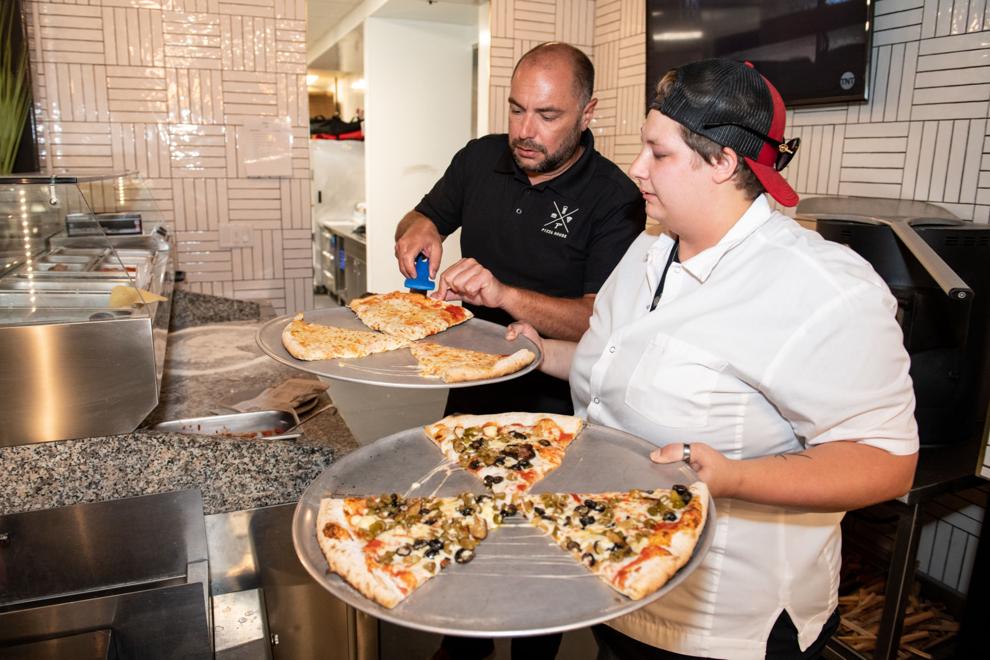 P's Pizza House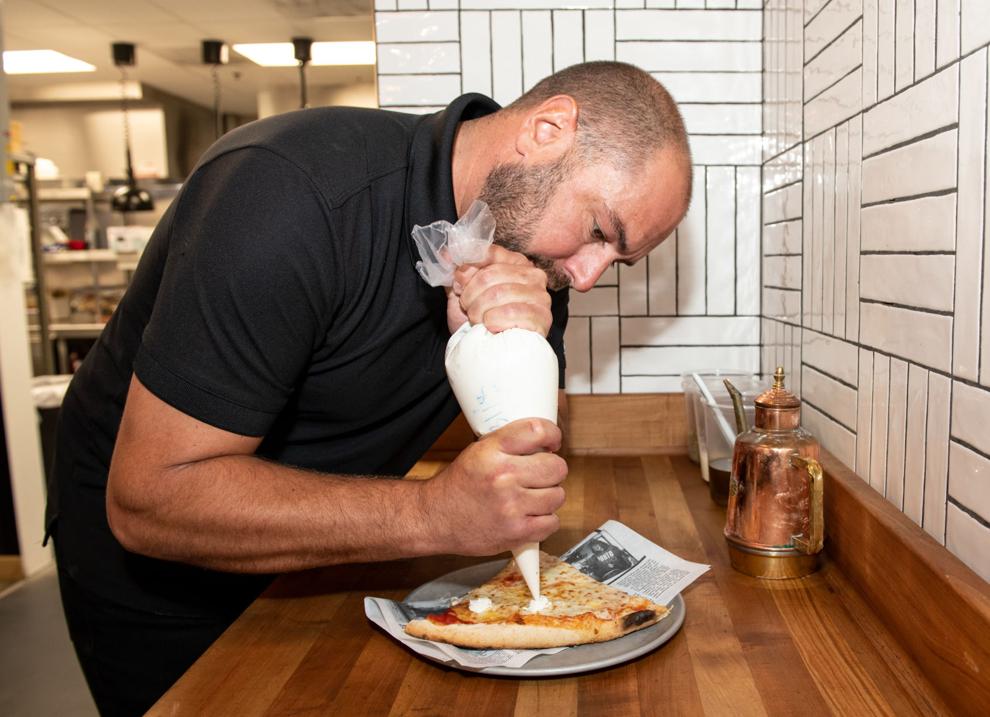 Food Koi Sushi Steakhouse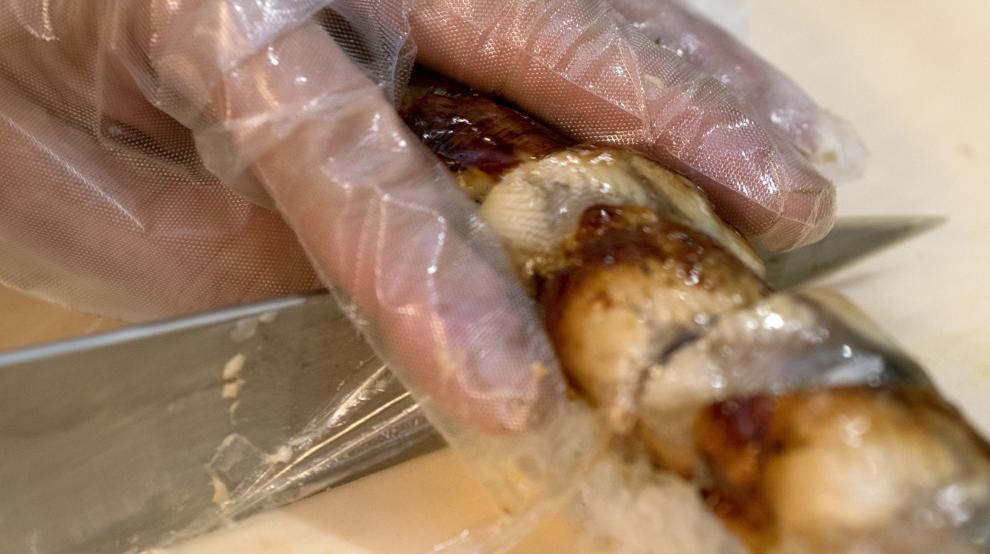 Food Koi Sushi Steakhouse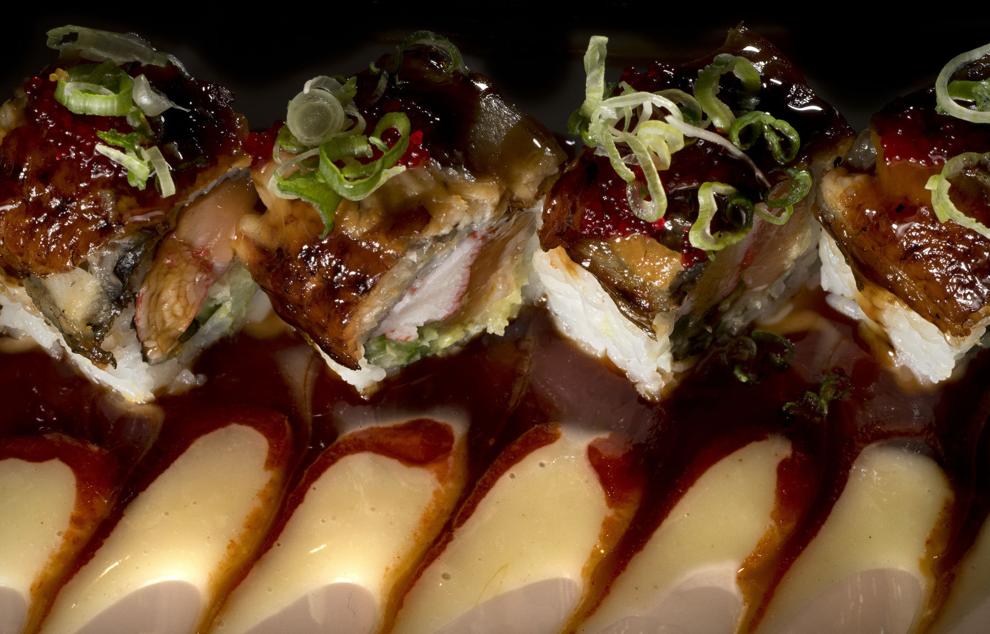 Food Koi Sushi Steakhouse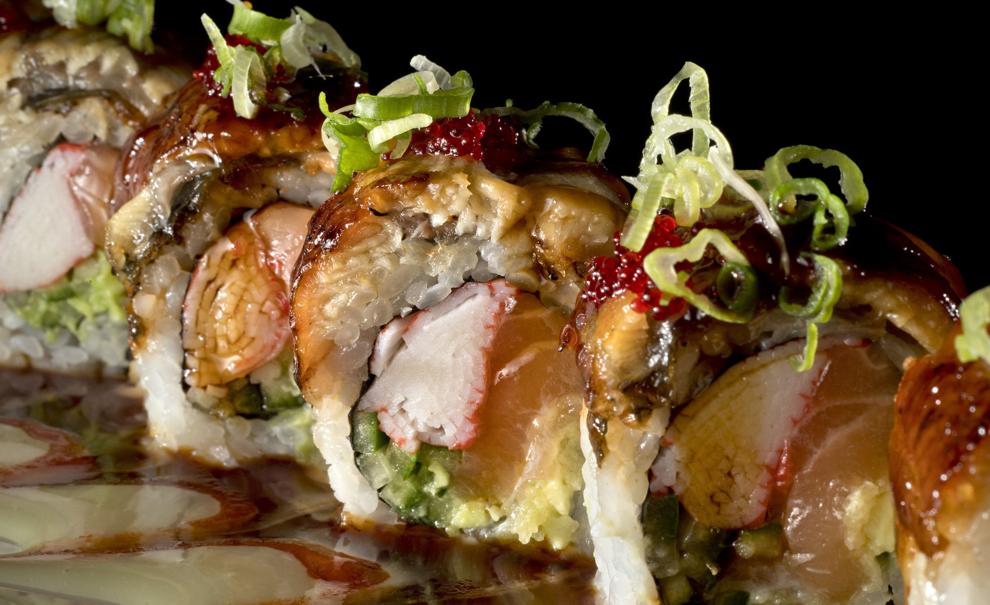 Food Koi Sushi Steakhouse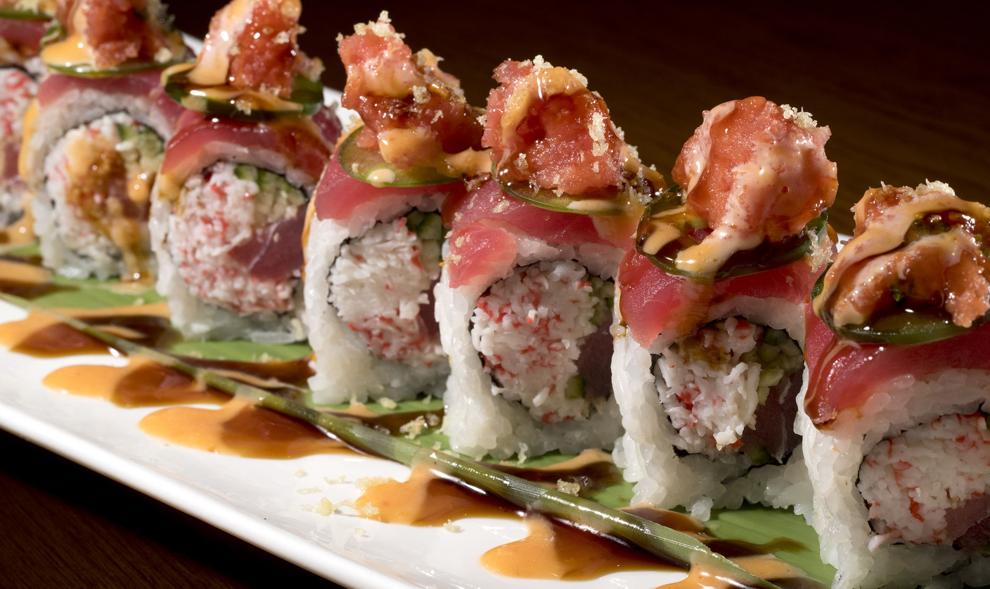 Castle Pub Super Bowl food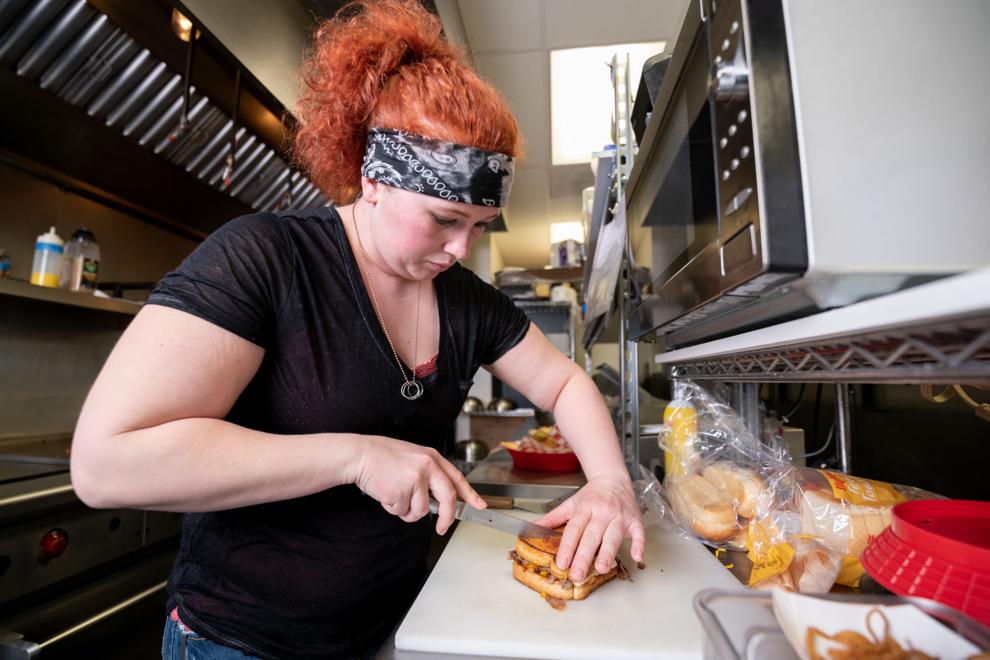 Castle Pub Super Bowl food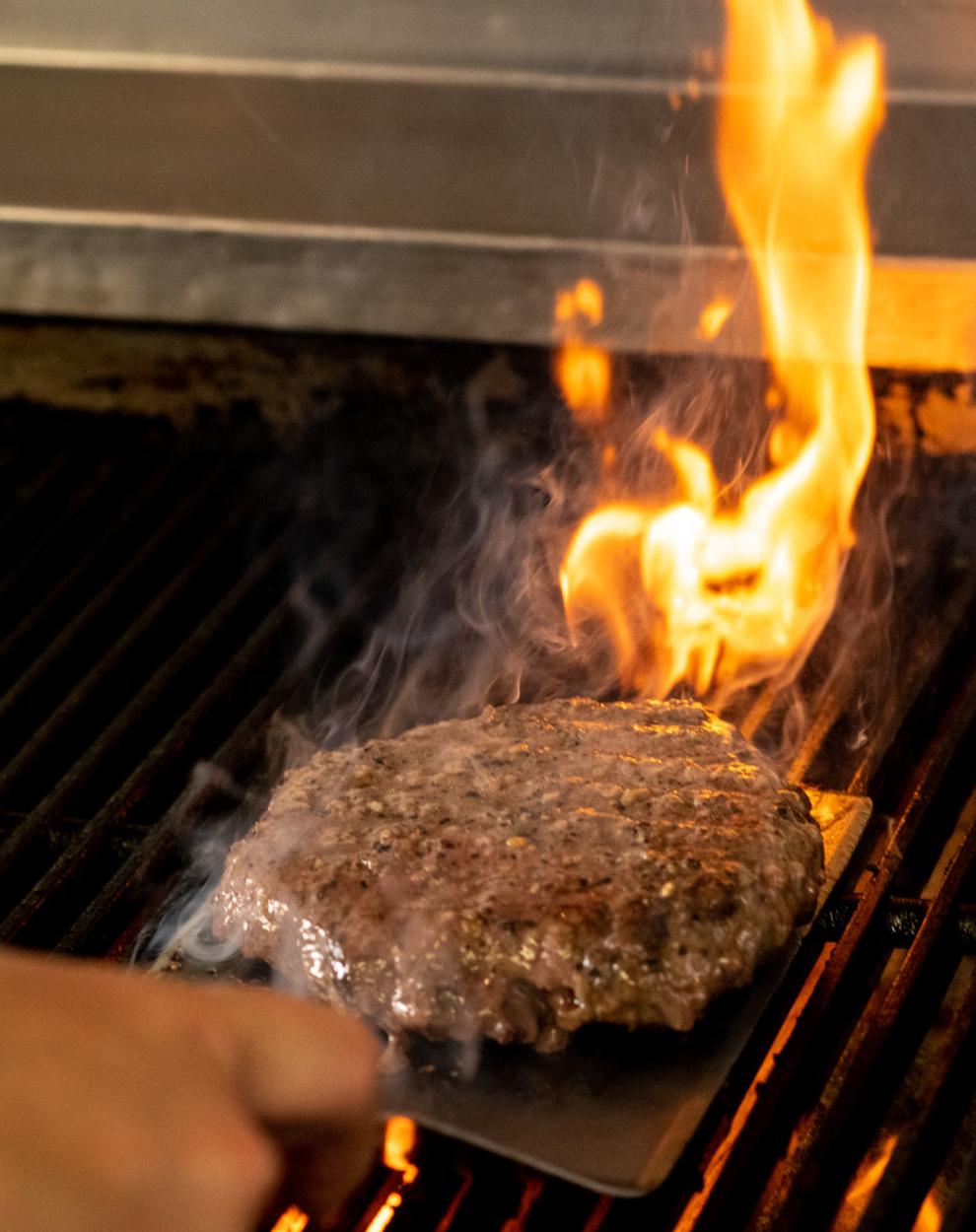 Castle Pub Super Bowl food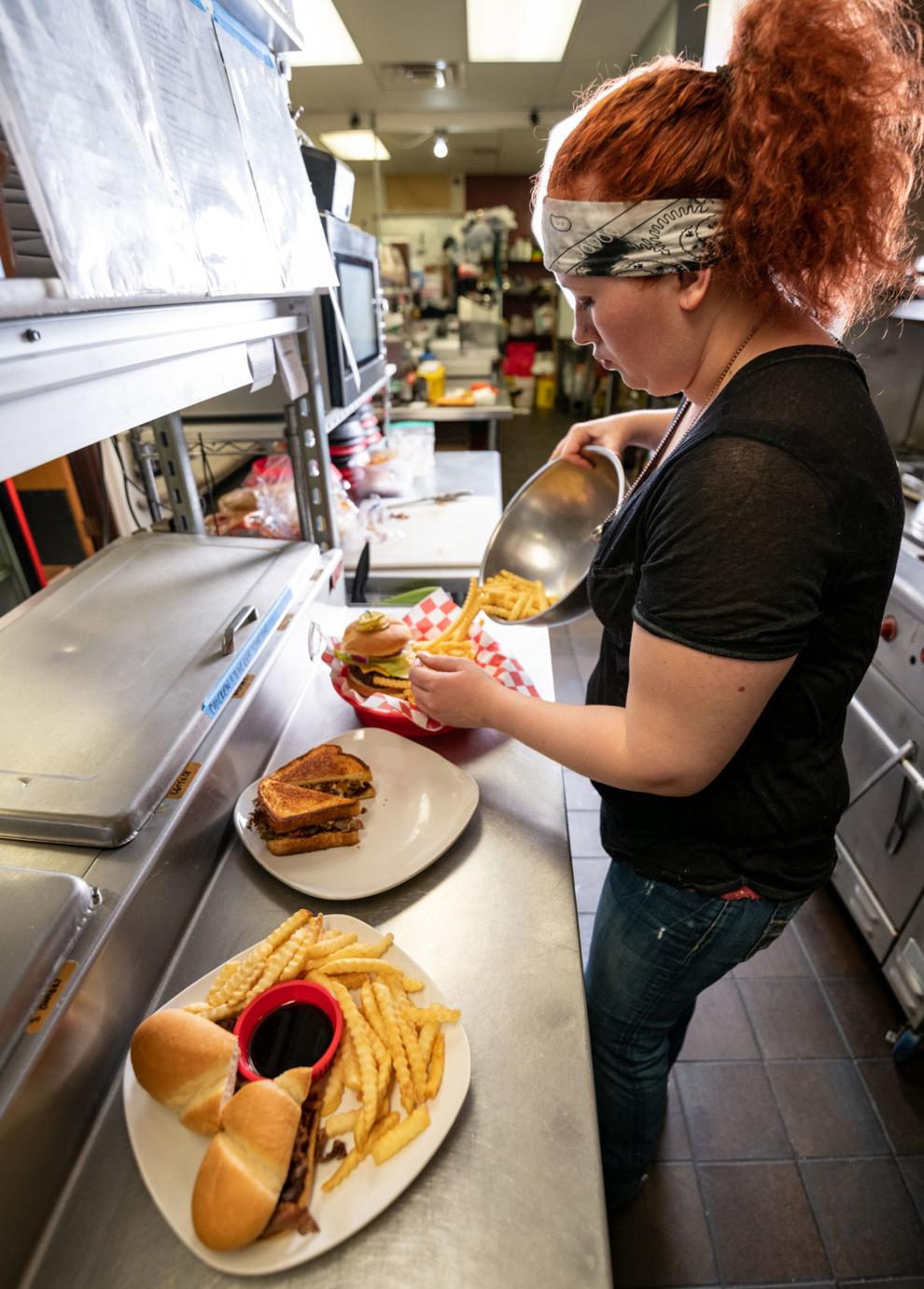 Castle Pub Super Bowl food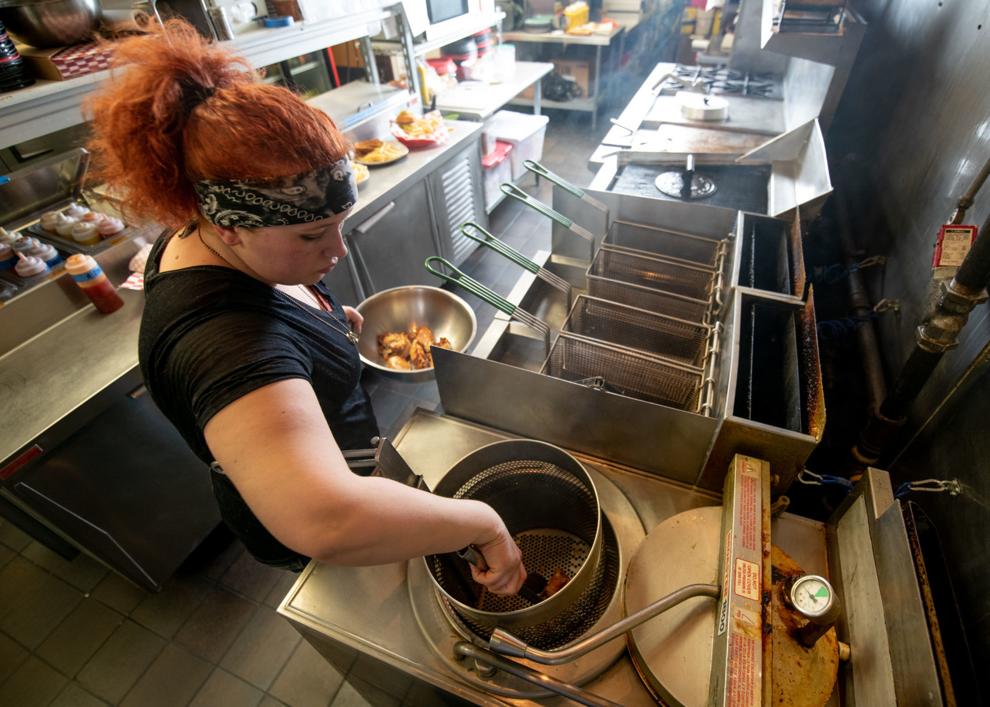 Castle Pub Super Bowl food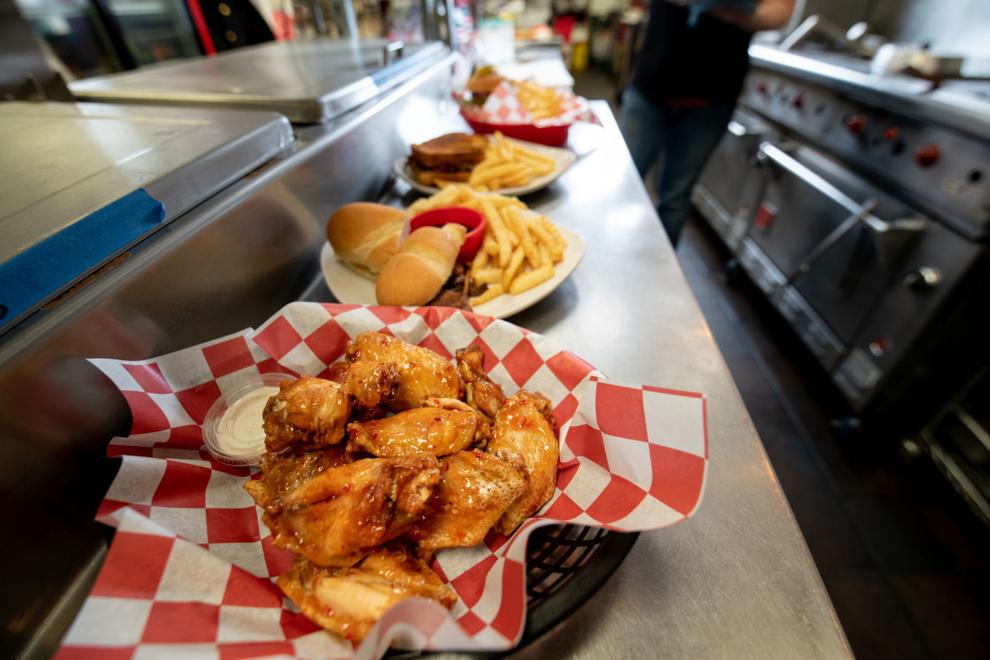 Castle Pub Super Bowl food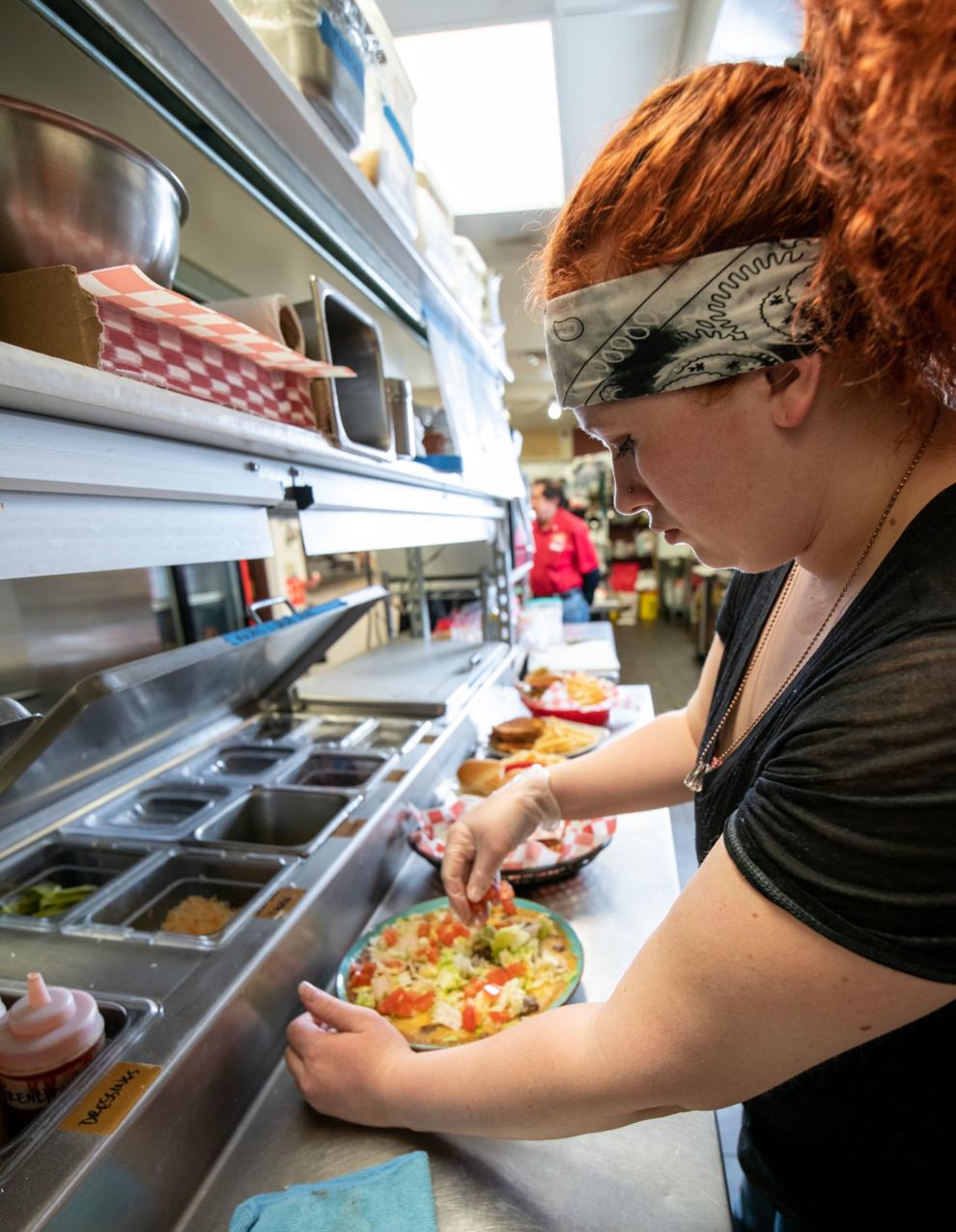 Castle Pub Super Bowl food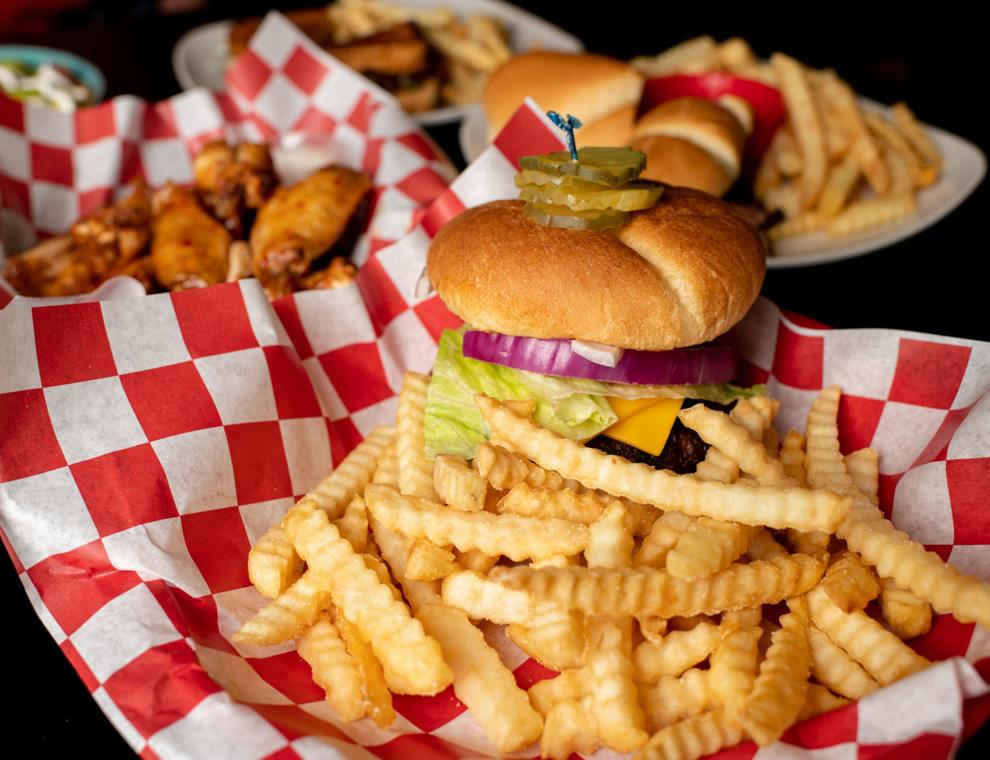 Castle Pub Super Bowl food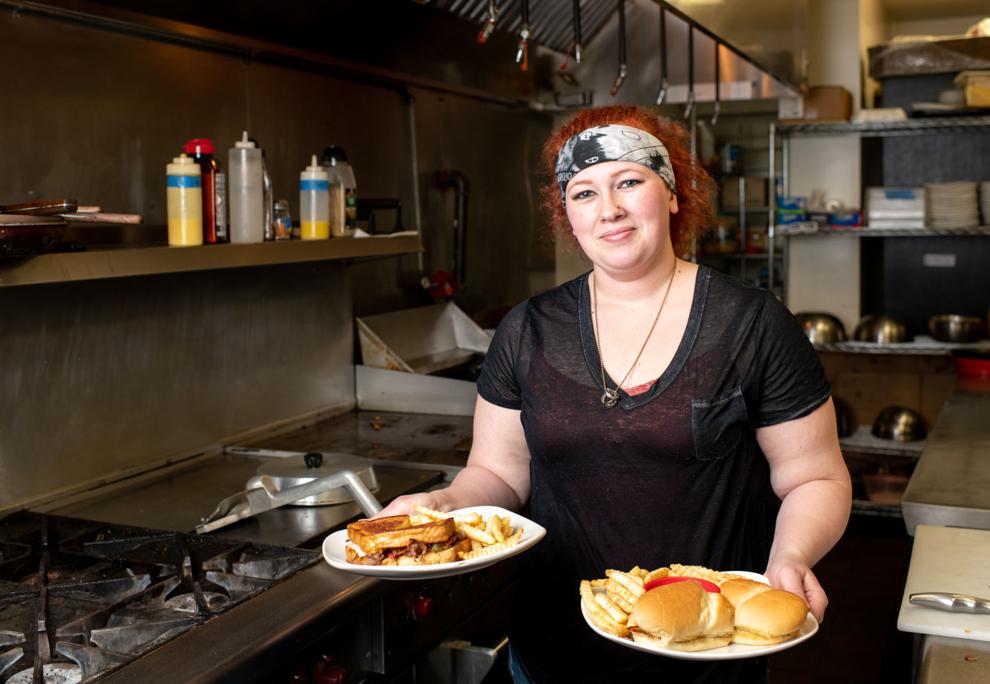 Castle Pub Super Bowl food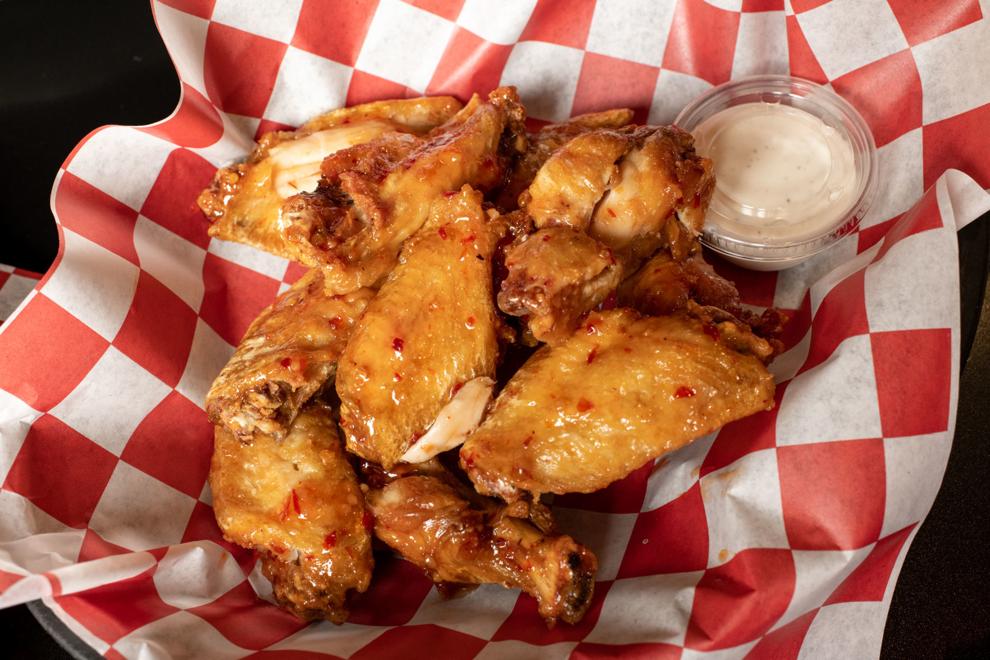 Castle Pub Super Bowl food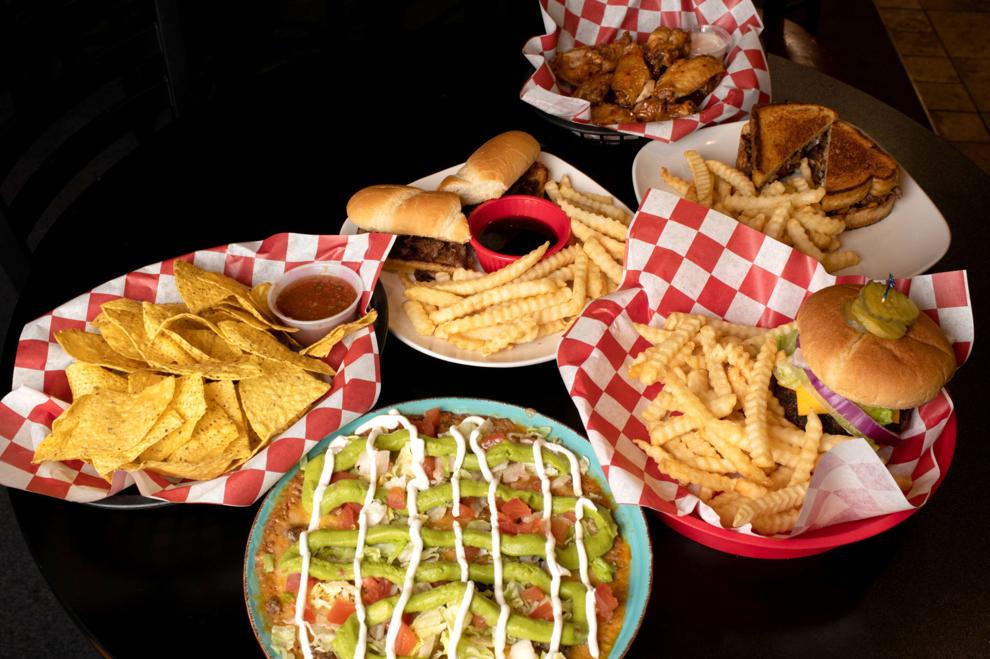 Castle Pub Super Bowl food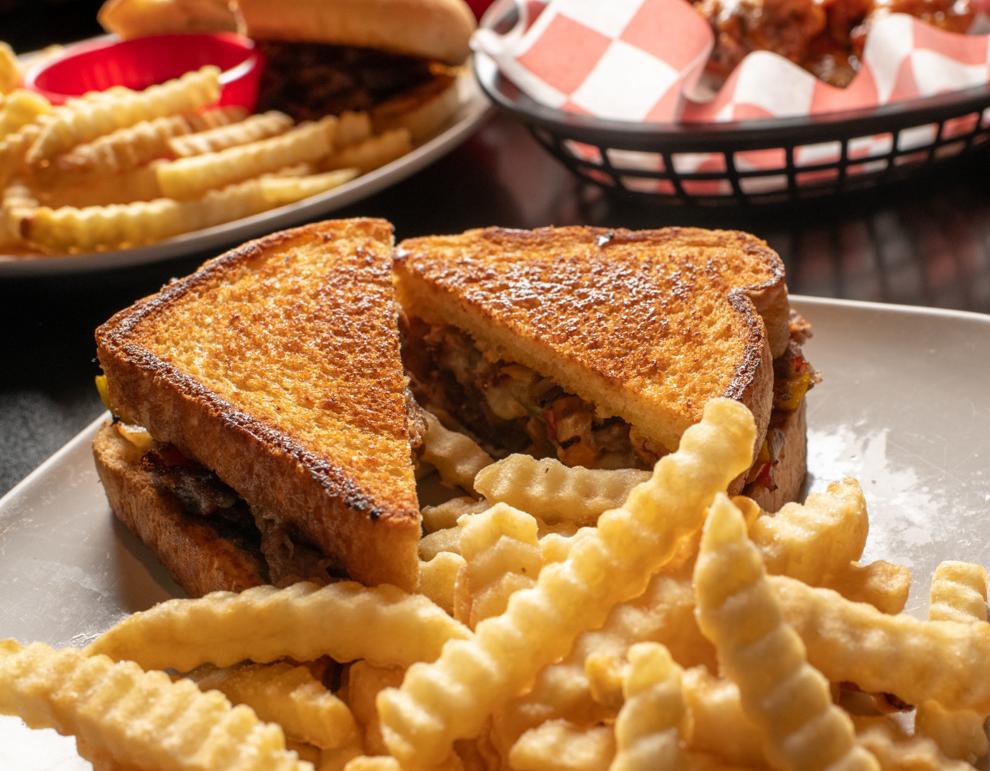 Flour Power bakers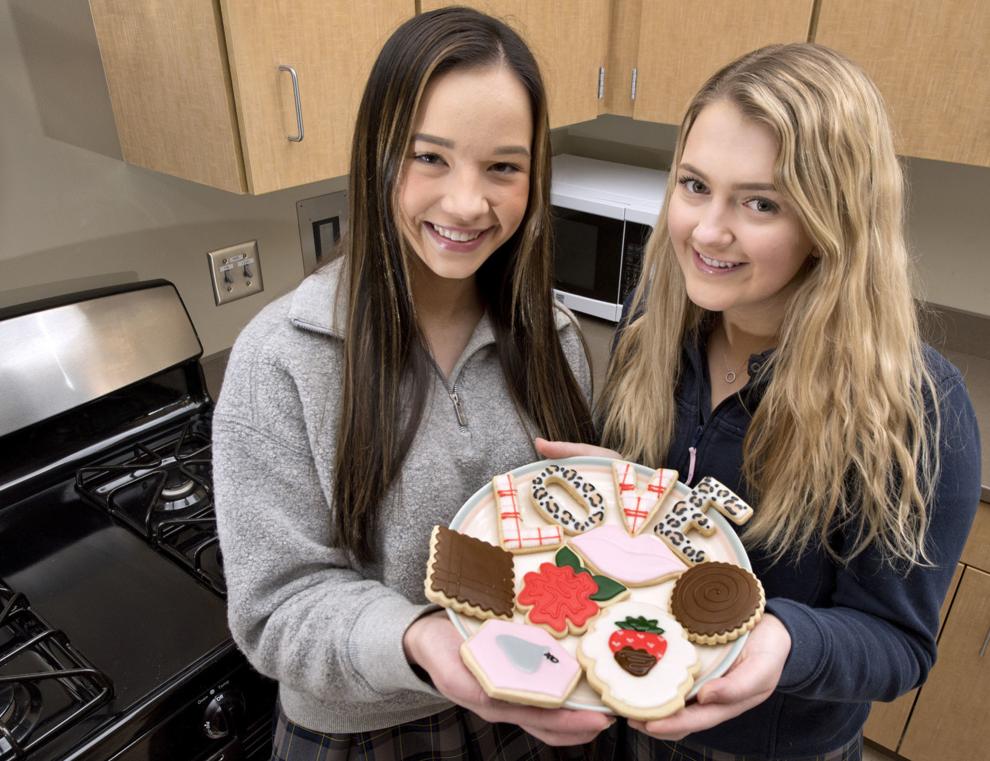 Flour Power bakers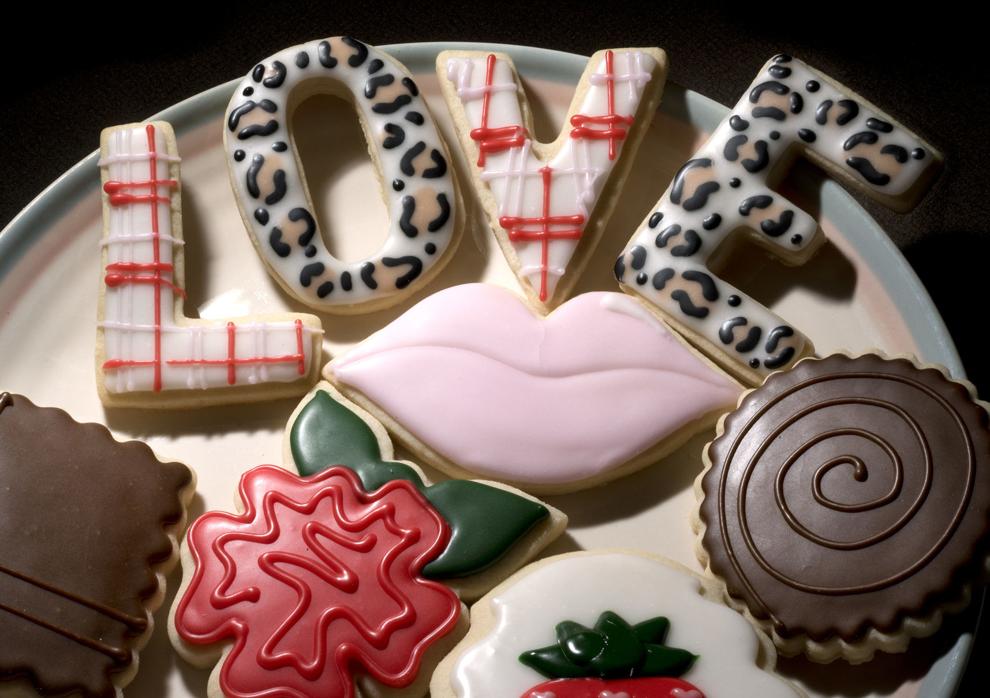 Earl's Infusion Bar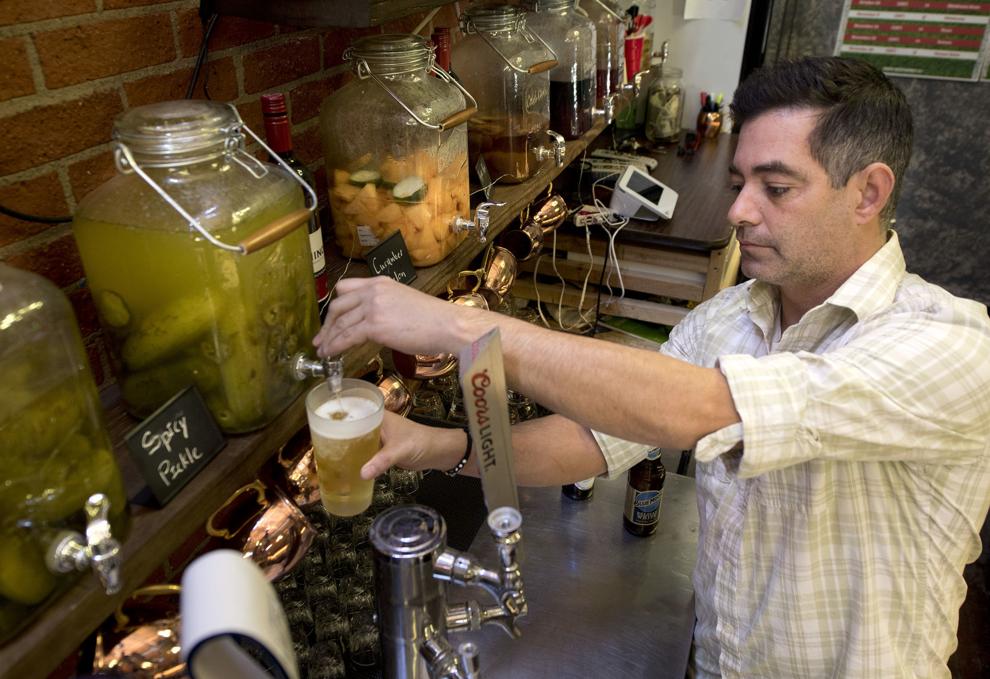 Earl's Infusion Bar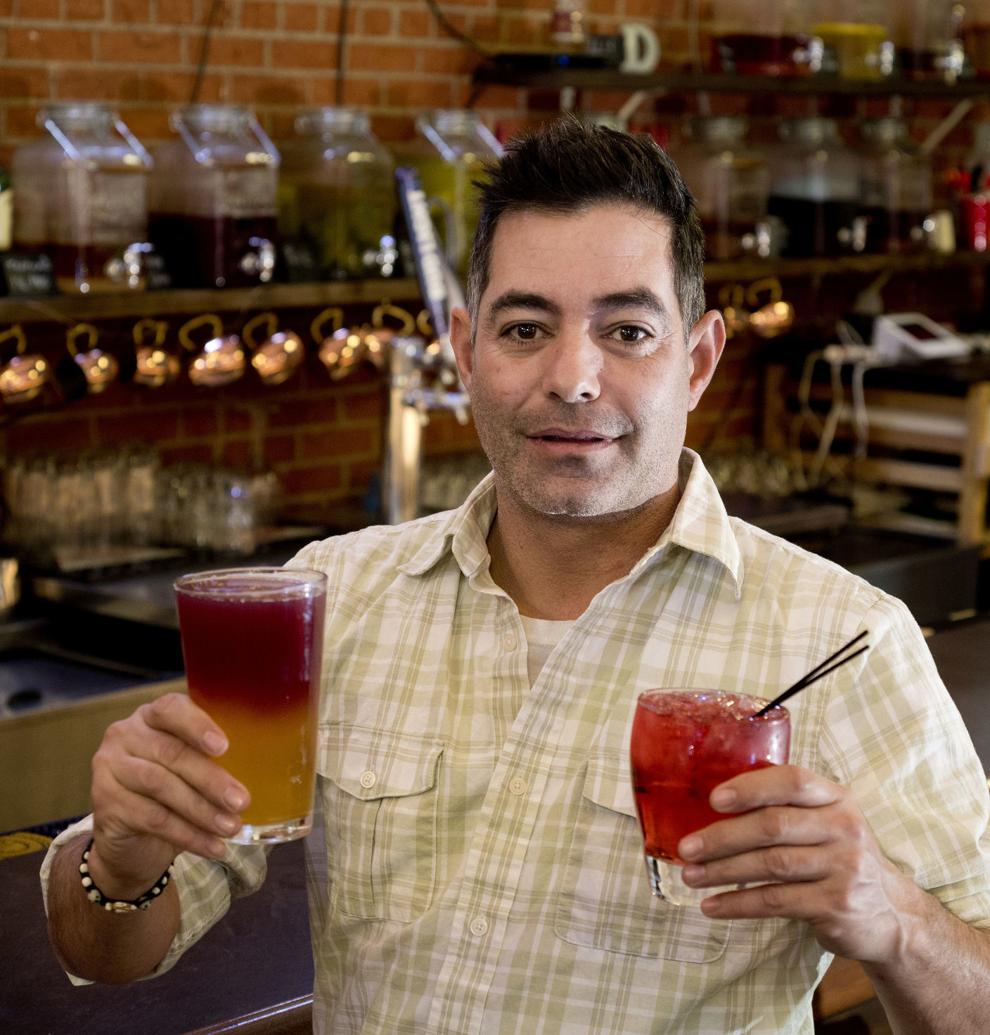 Earl's Infusion Bar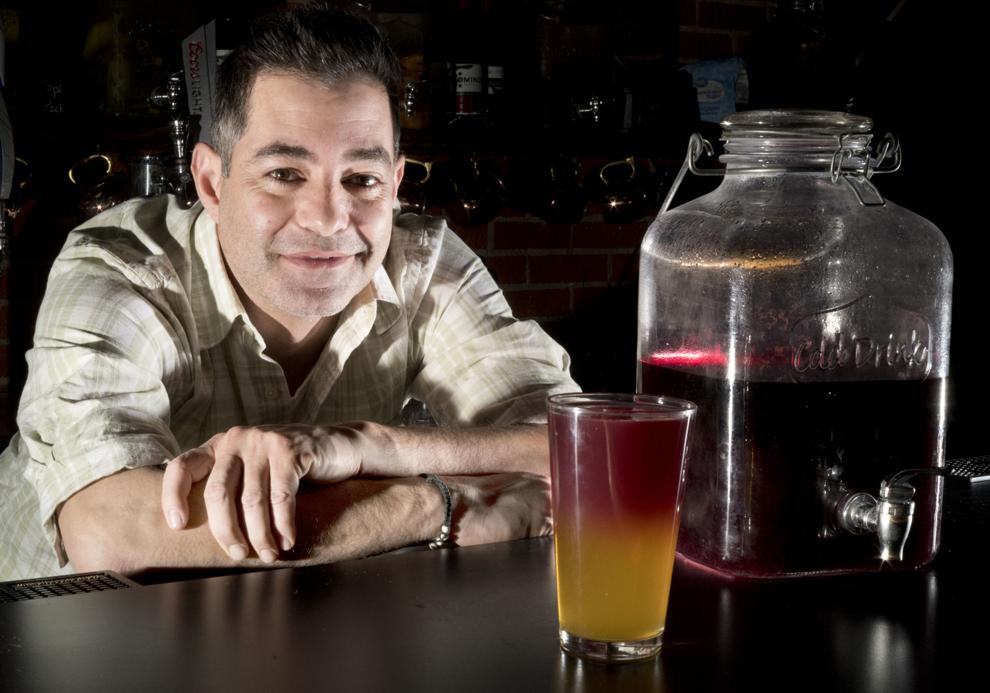 Earl's Infusion Bar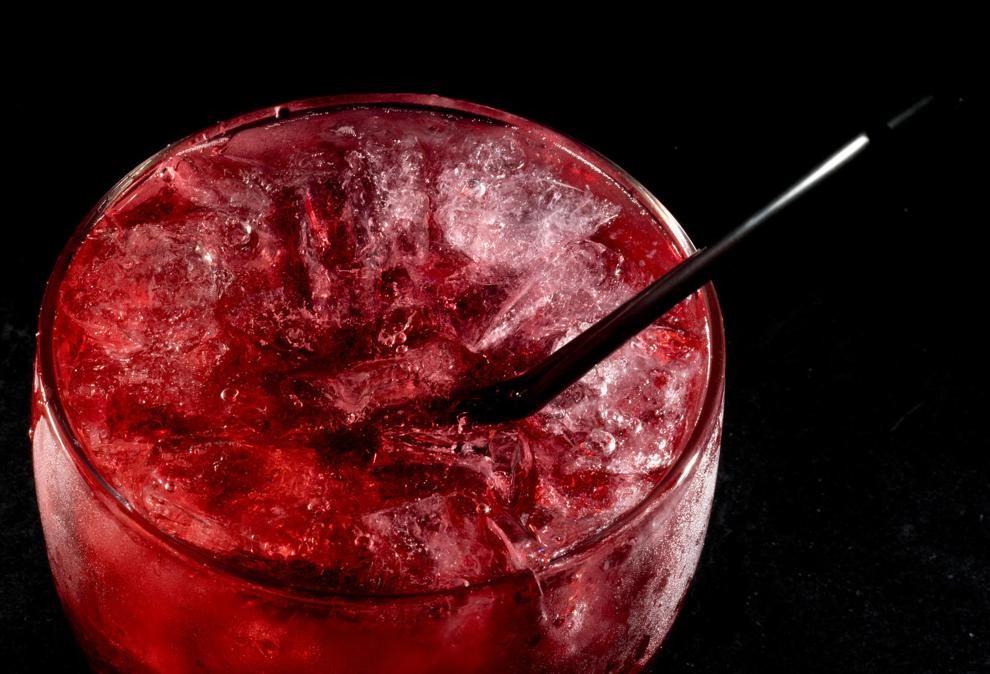 Earl's Infusion Bar
Earl's Infusion Bar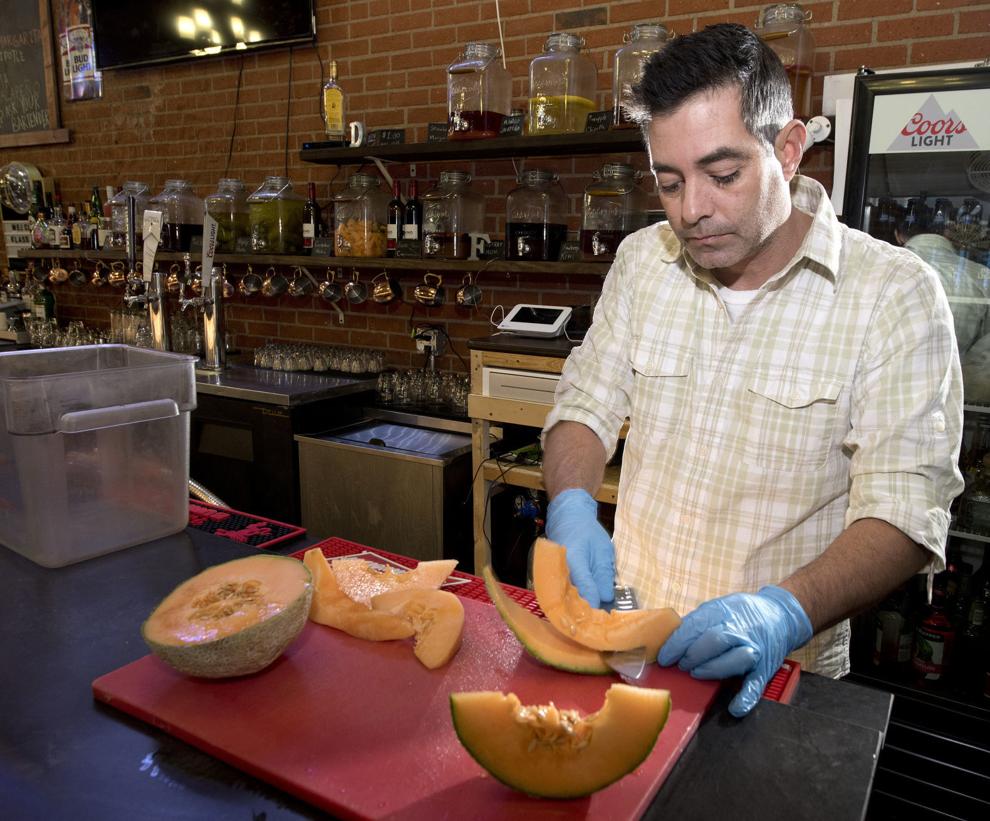 Earl's Infusion Bar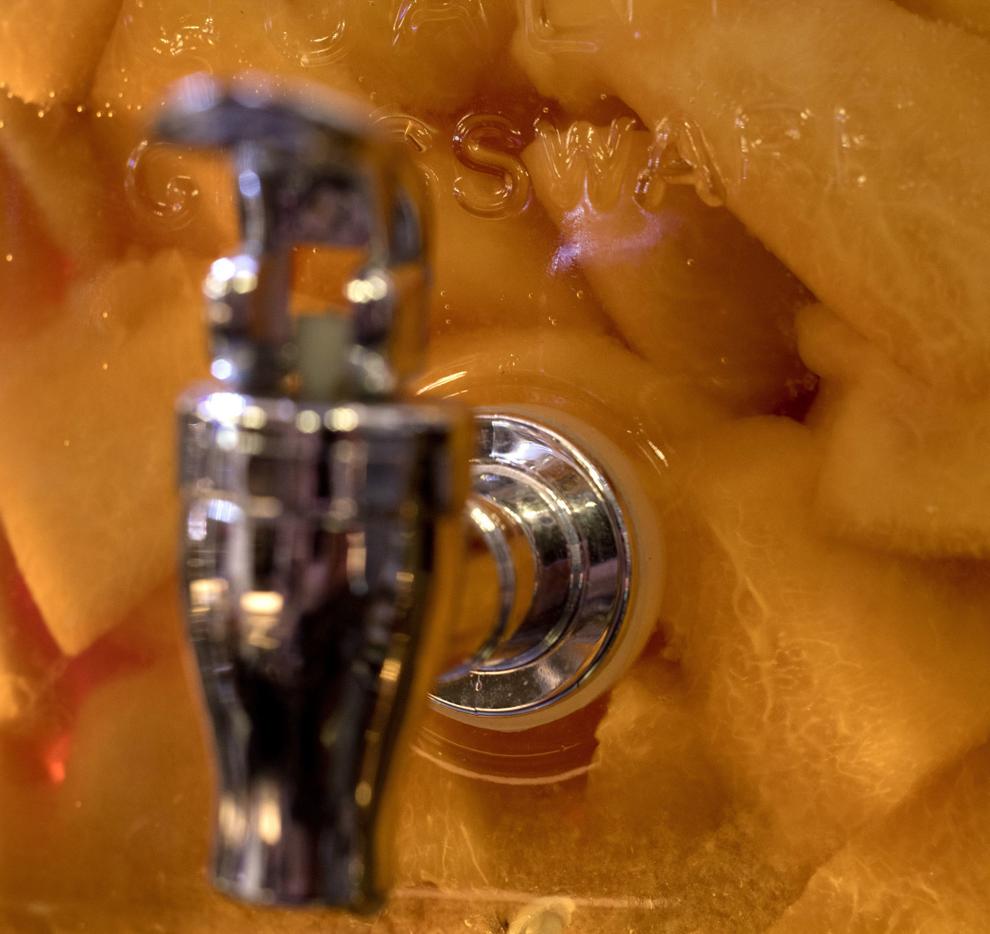 Abby Suhr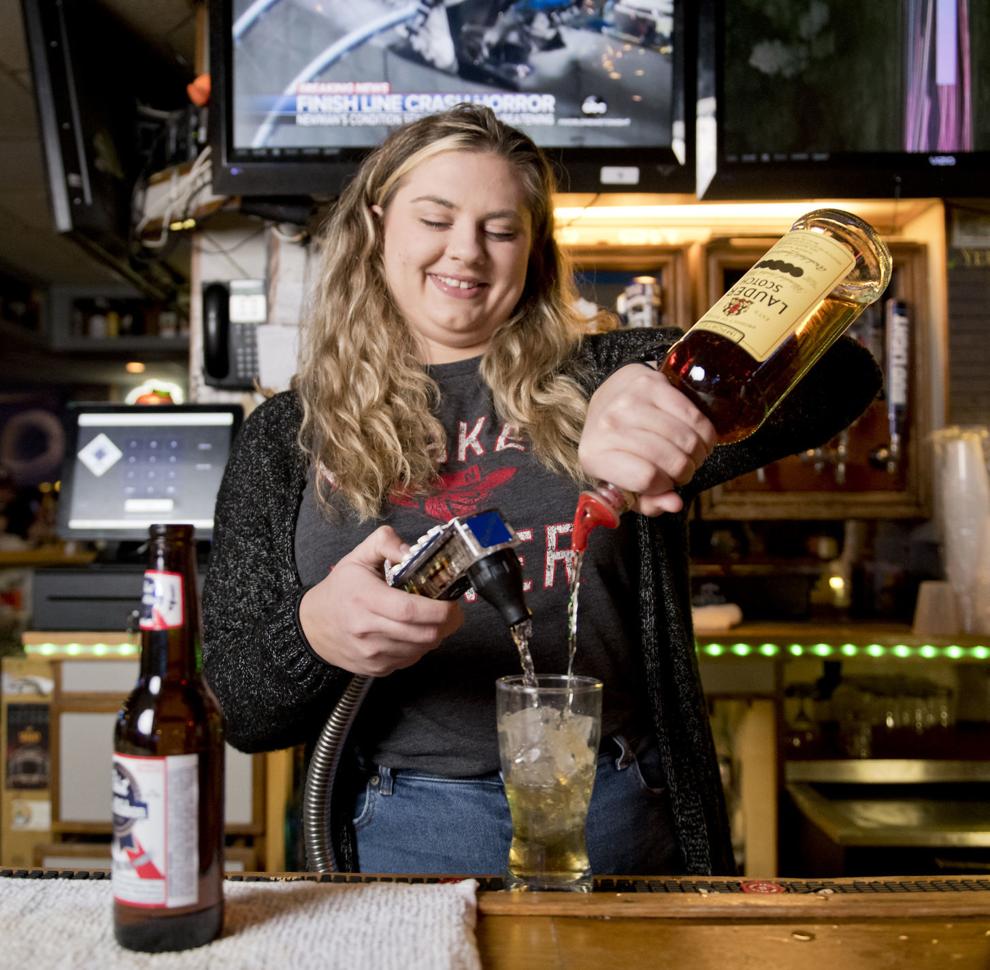 Beer Can Alley opening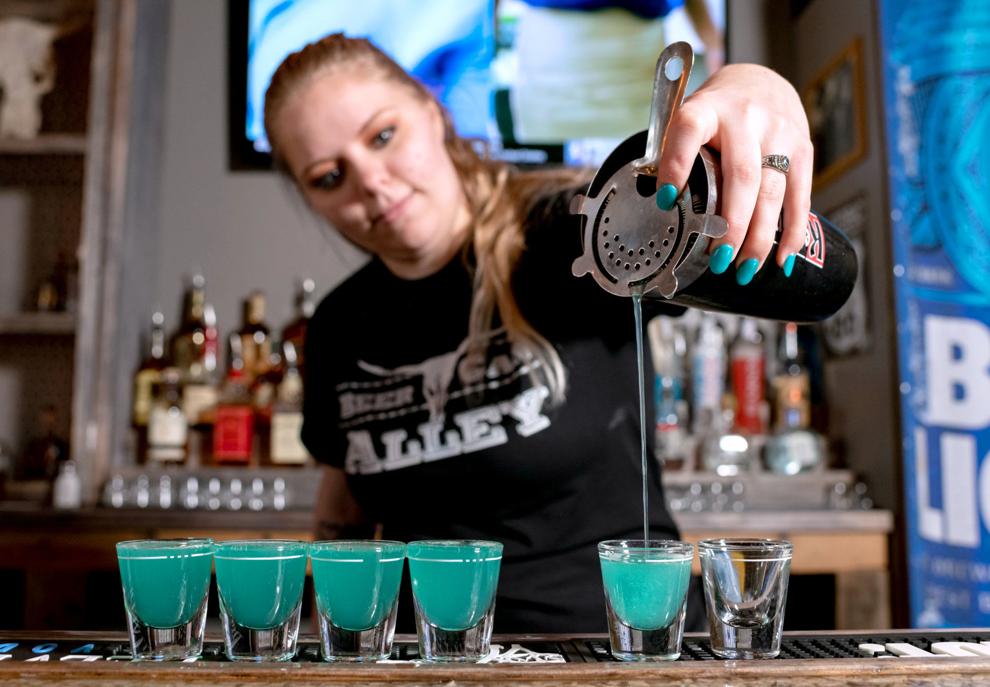 Beer Can Alley opening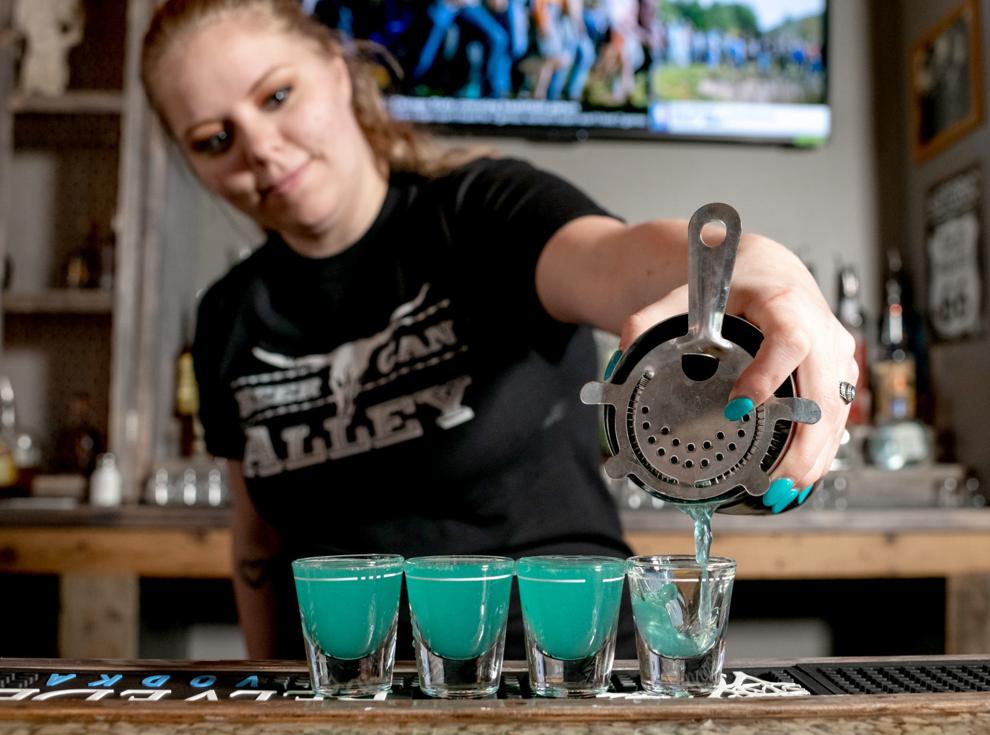 COVID-19: takeout orders at M's on 4th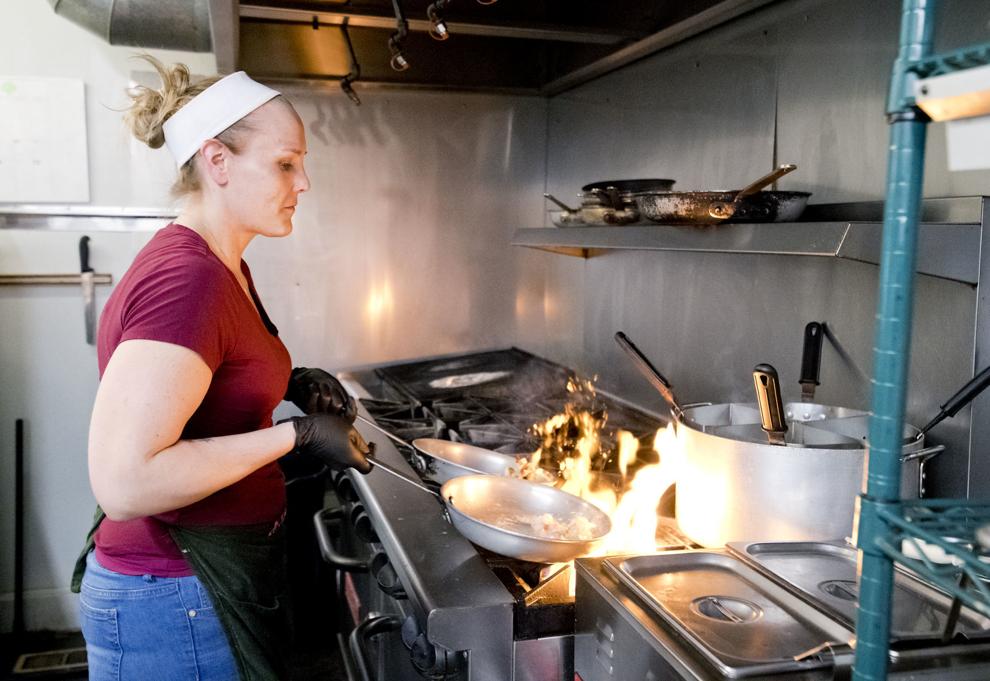 COVID-19: takeout orders at M's on 4th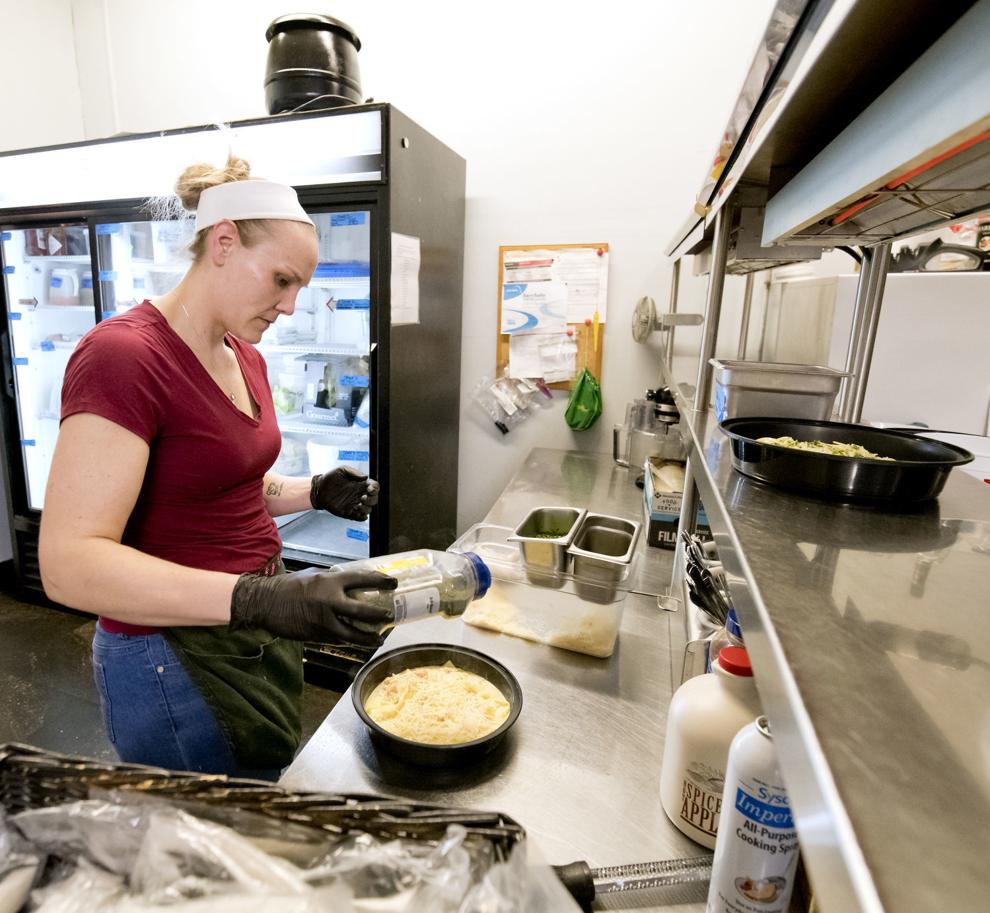 Sabor Puerto Rico Food
Sabor Puerto Rico Food
Sabor Puerto Rico Food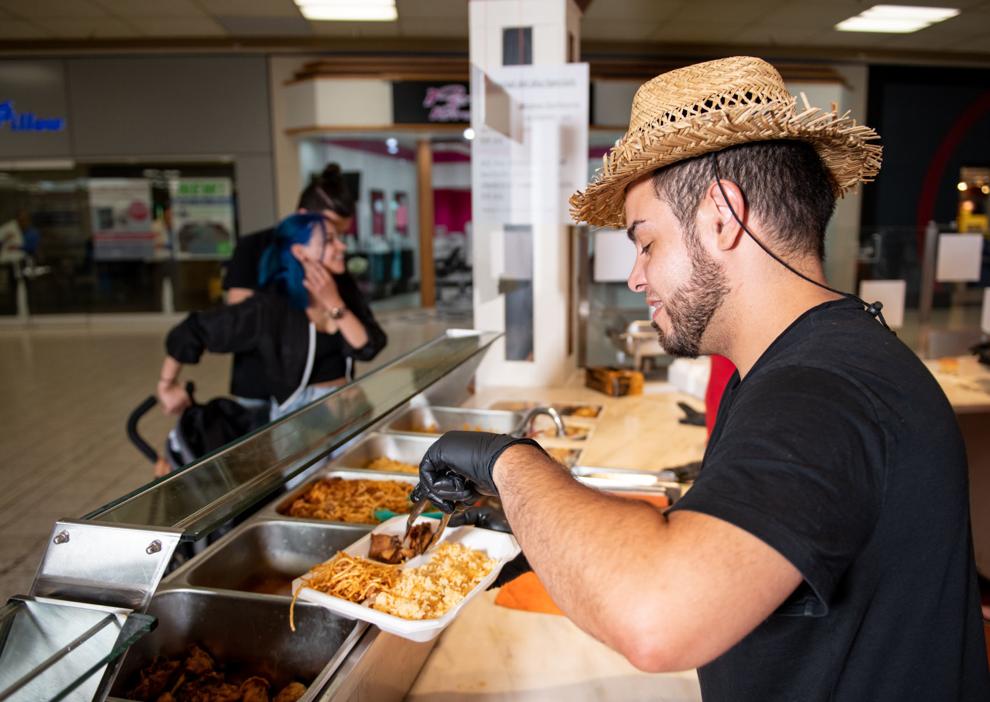 Sabor Puerto Rico Food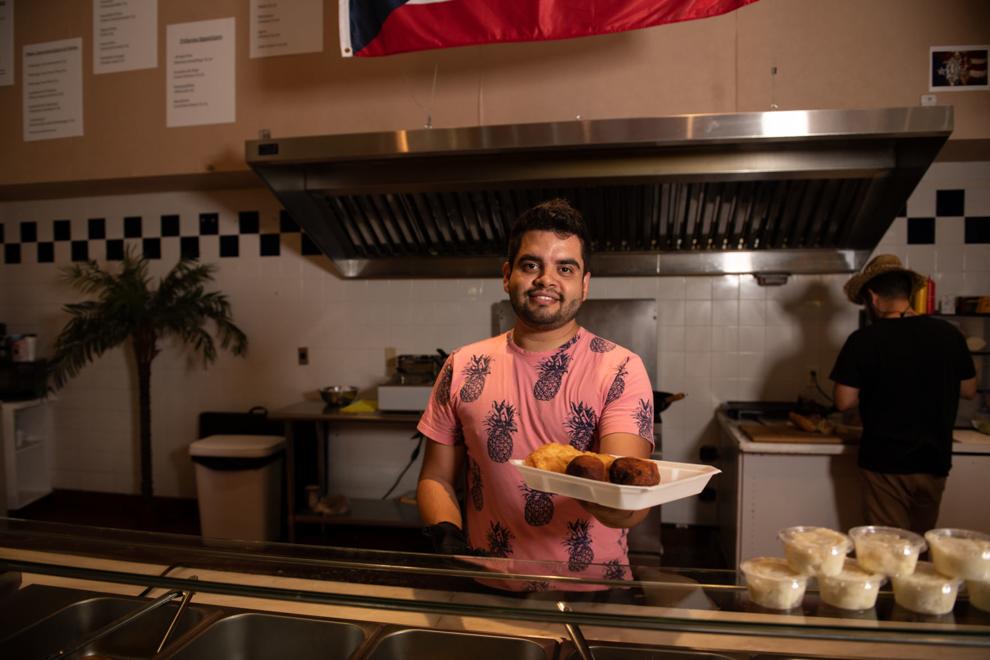 Sabor Puerto Rico Food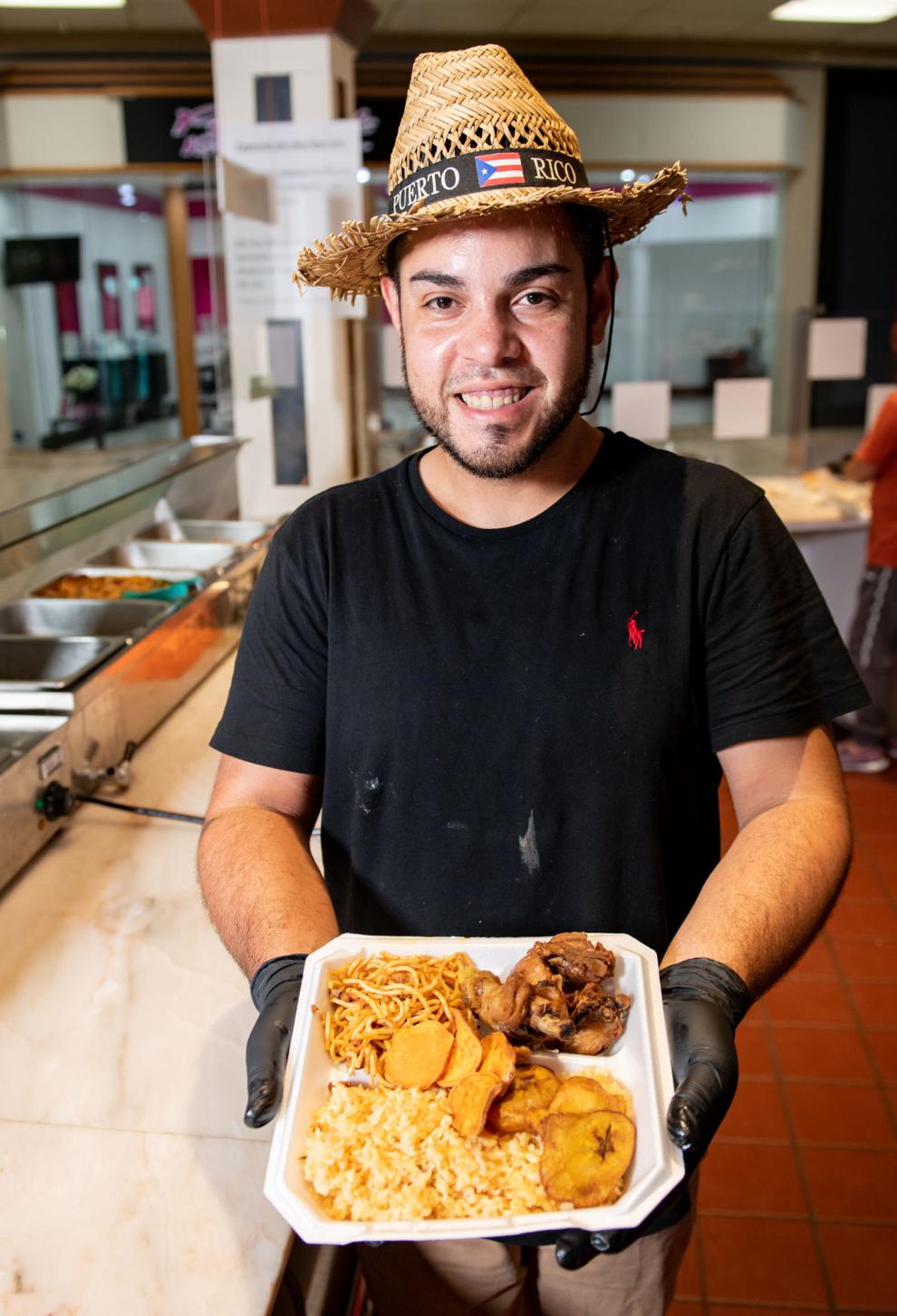 Sabor Puerto Rico Food
Sabor Puerto Rico Food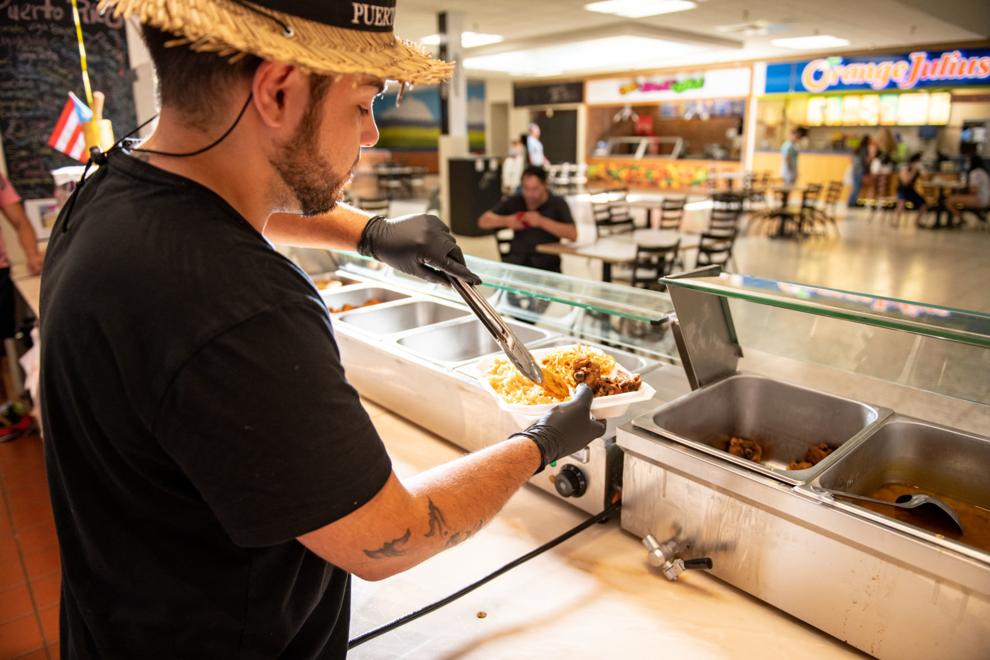 Sabor Puerto Rico Food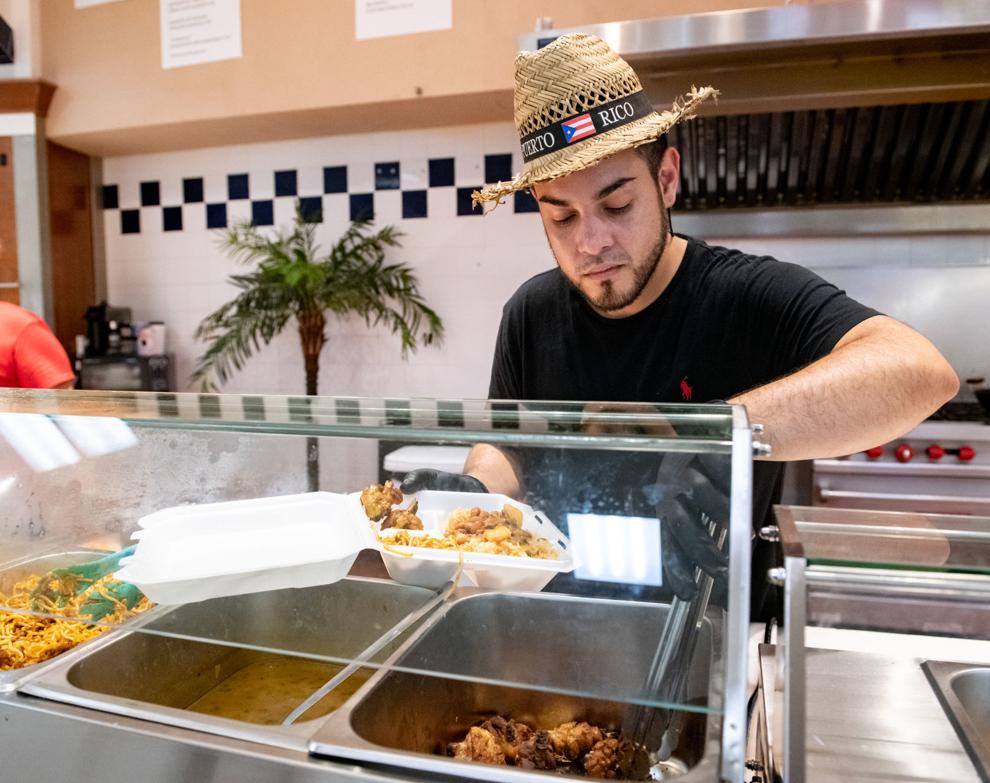 Sabor Puerto Rico Food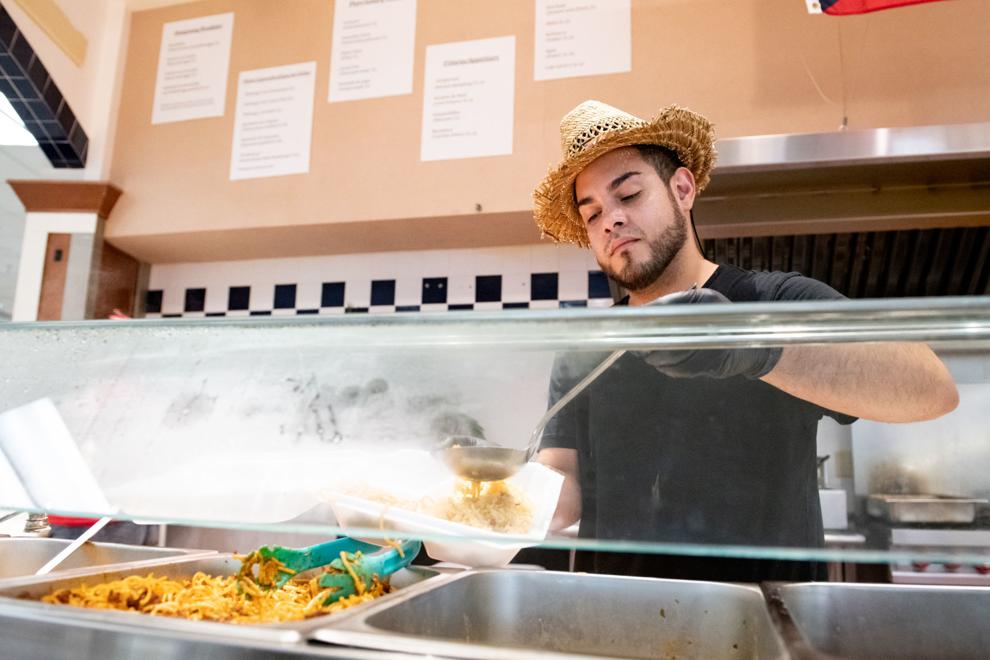 Maude's Pizza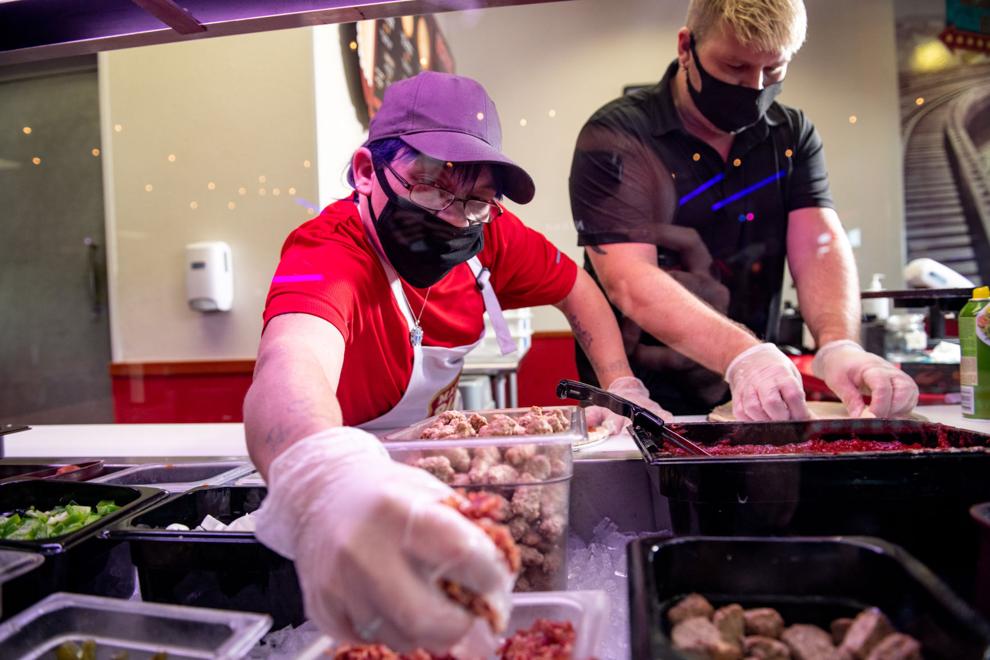 Maude's Pizza
Maude's Pizza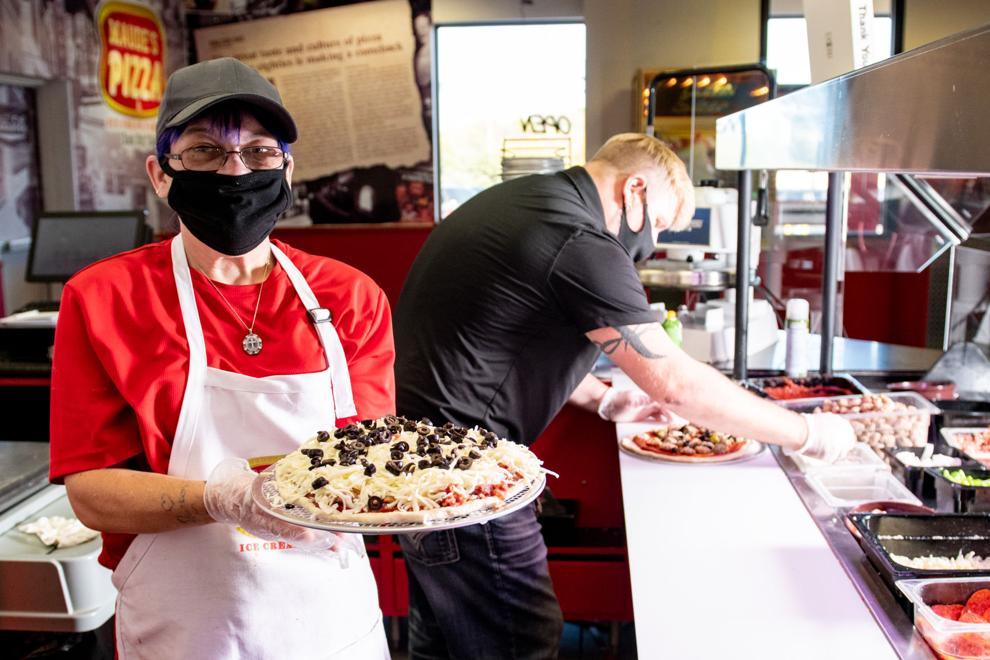 Maude's Pizza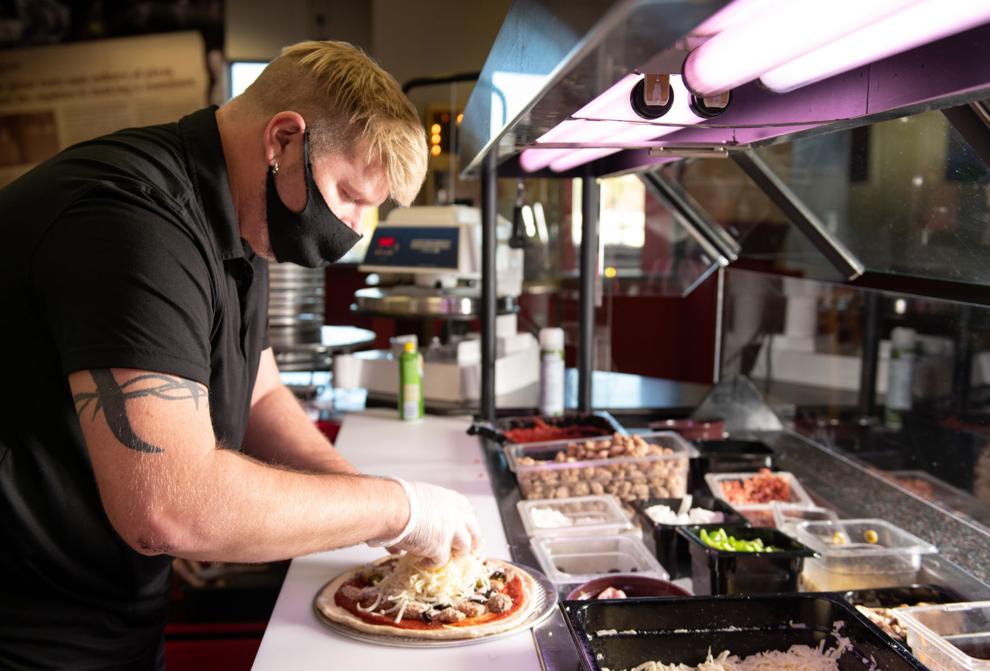 Maude's Pizza
Maude's Pizza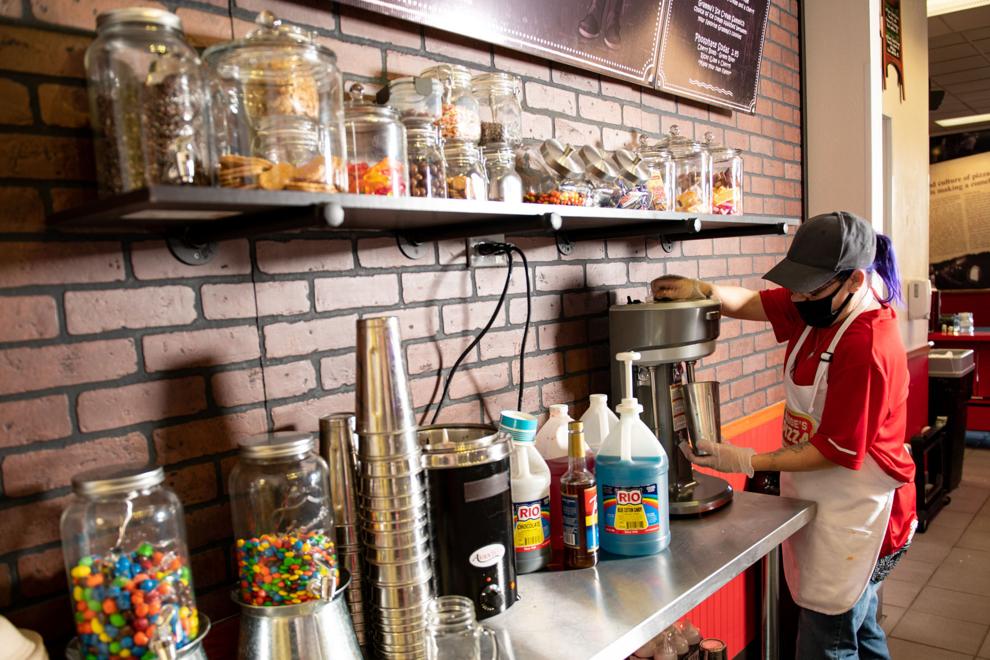 Maude's Pizza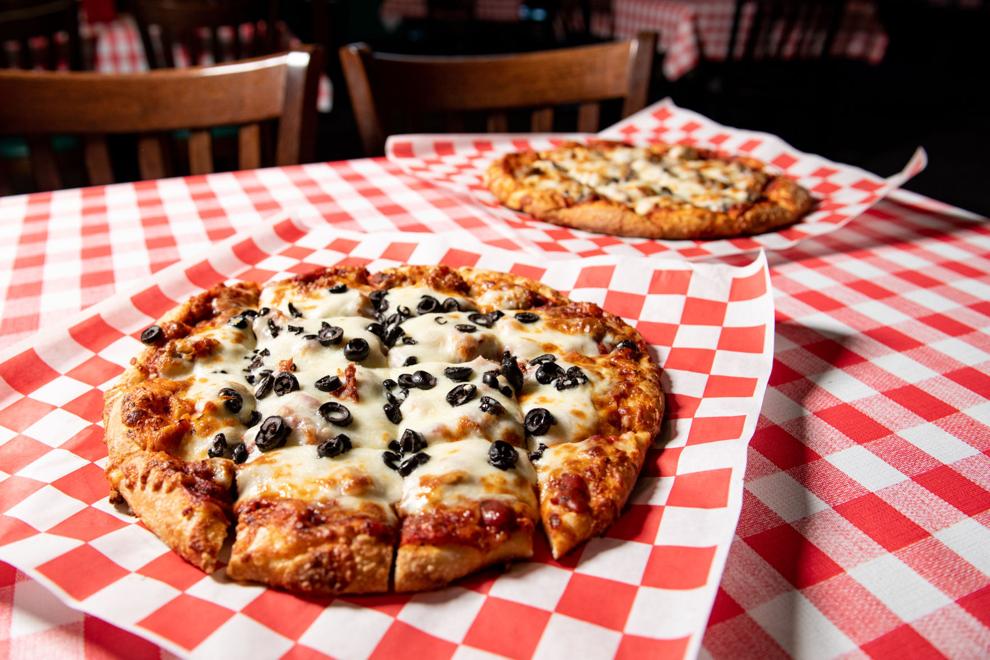 Maude's Pizza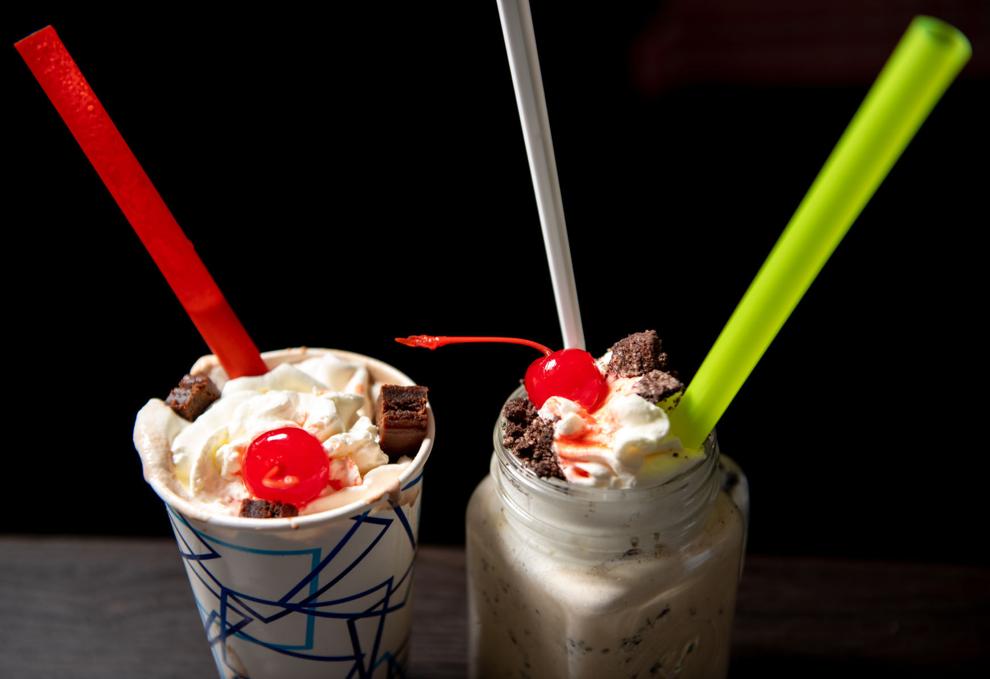 Maude's Pizza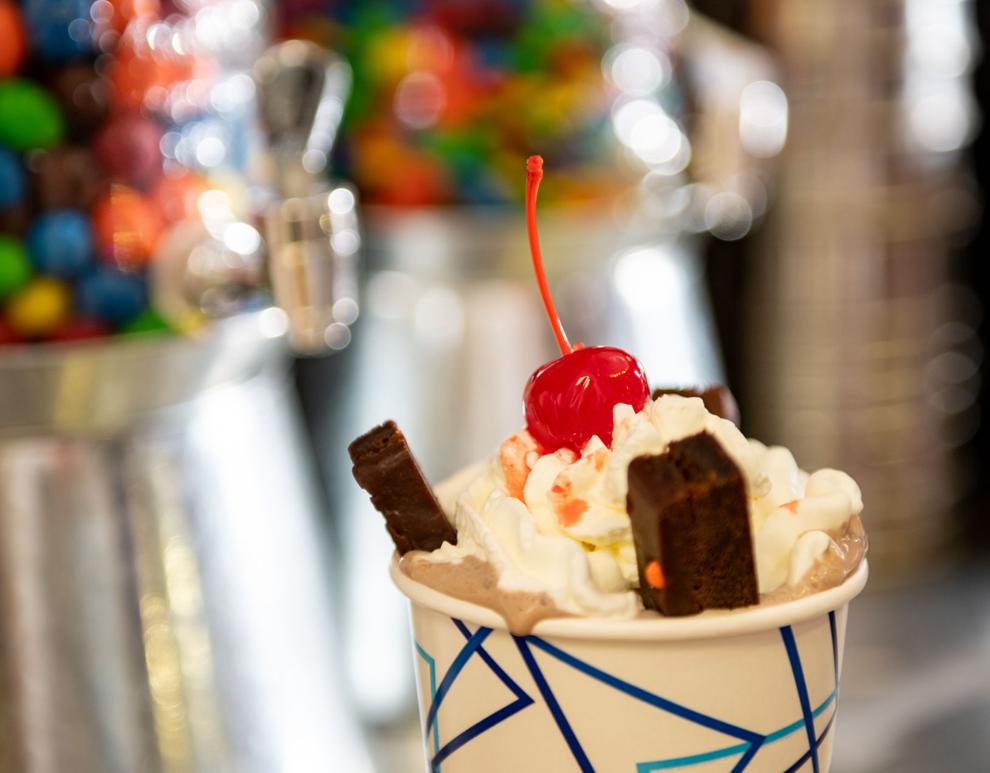 Twin Bing Stout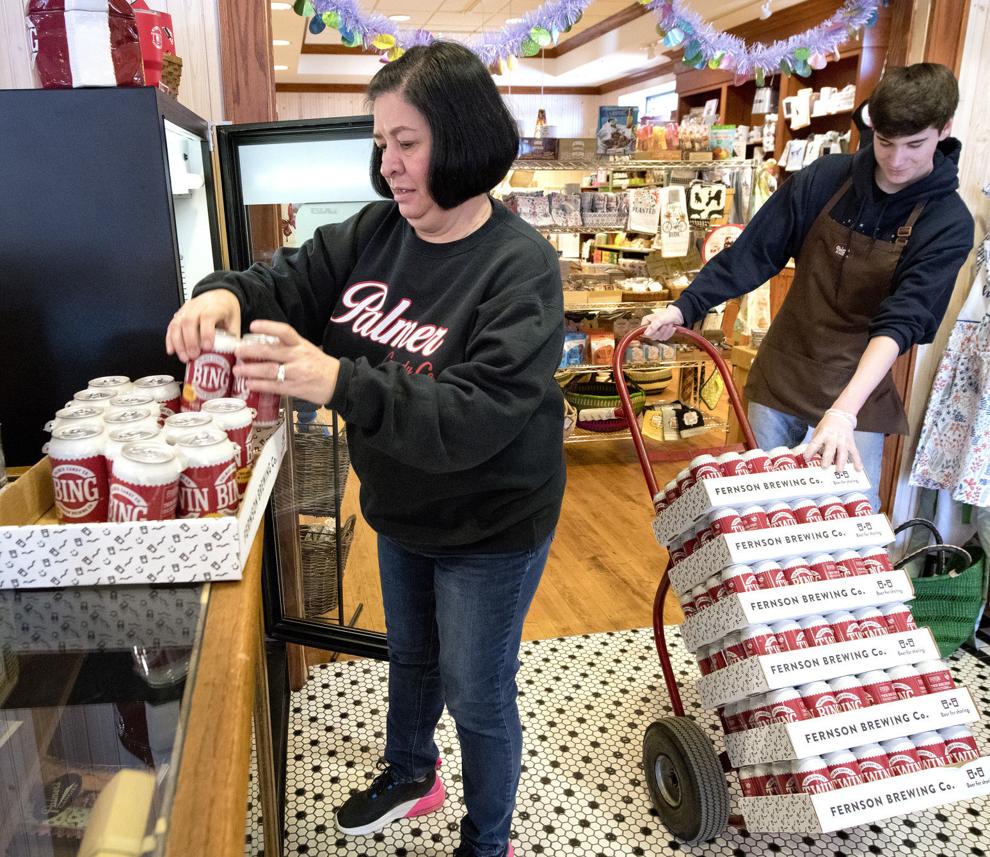 Twin Bing Stout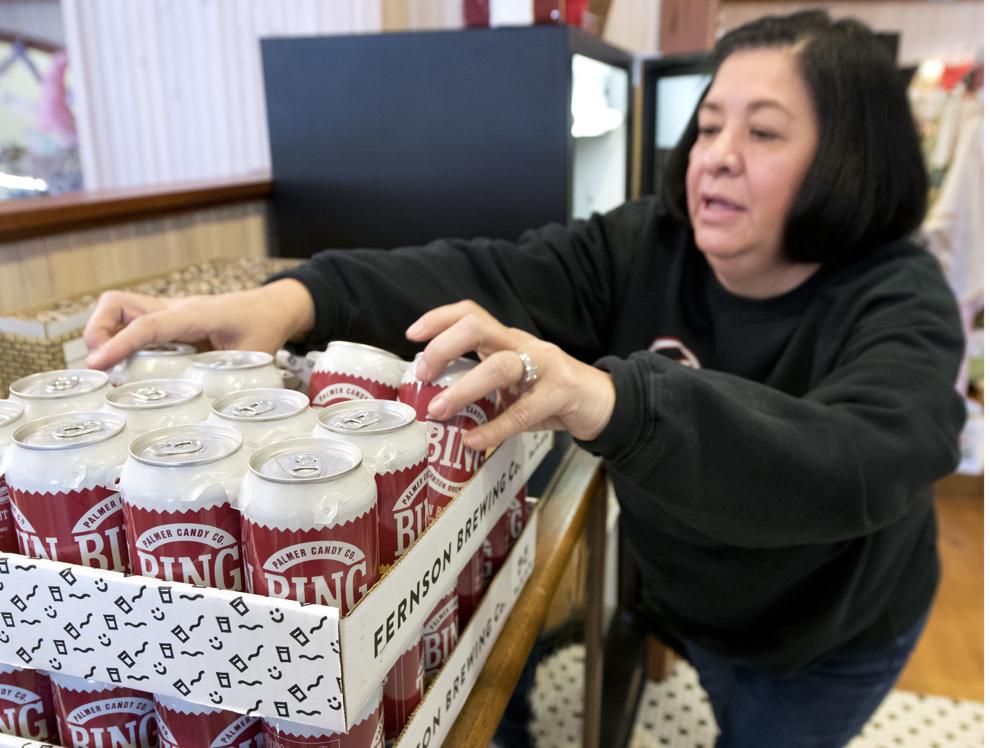 Covid-19 Koated Kernels 1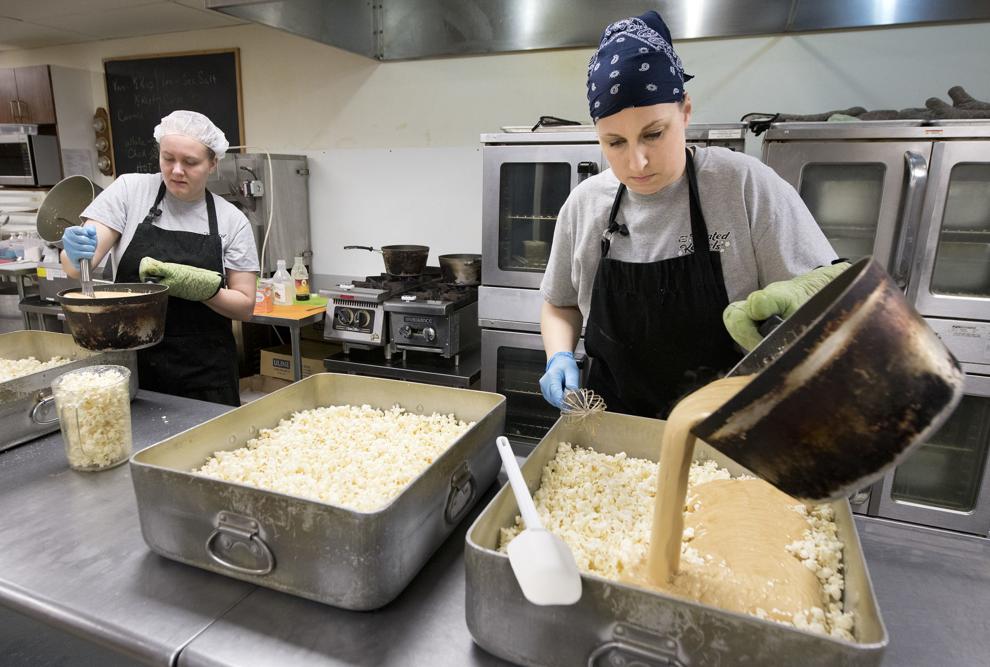 Covid-19 Koated Kernels 3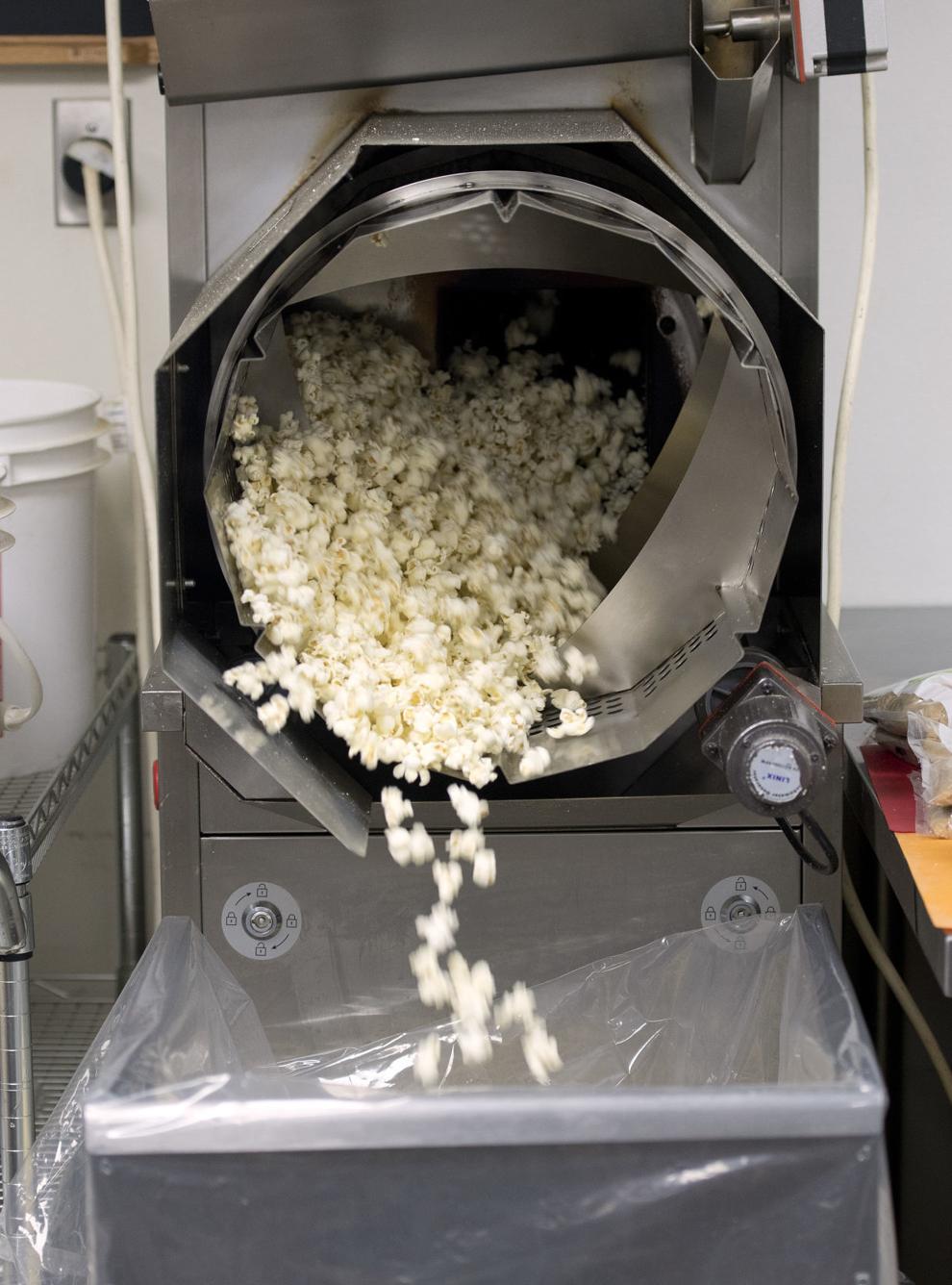 Covid-19 Koated Kernels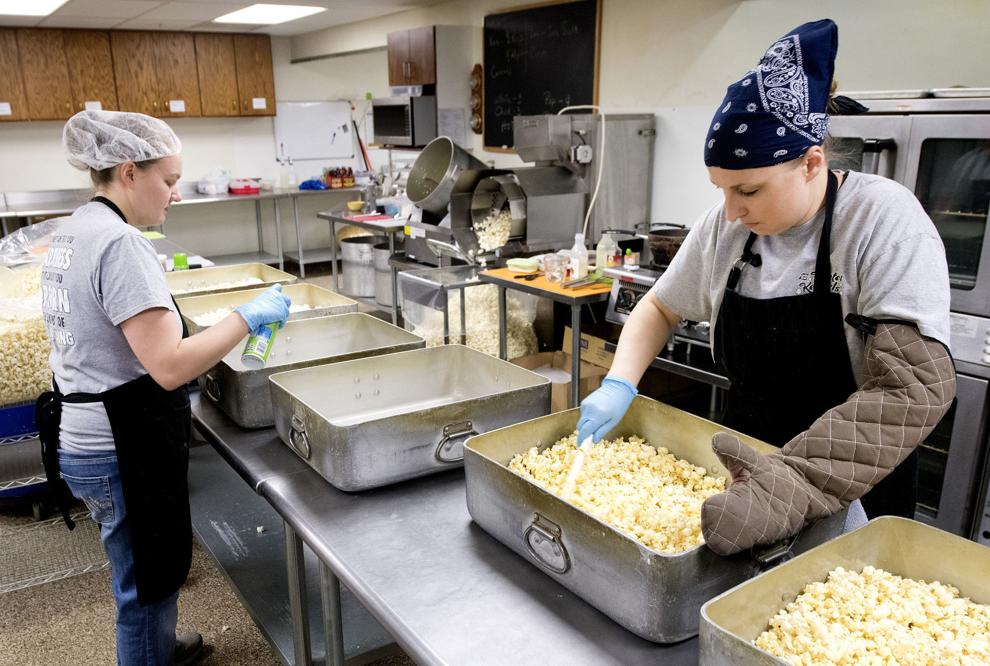 Covid-19 Koated Kernels 2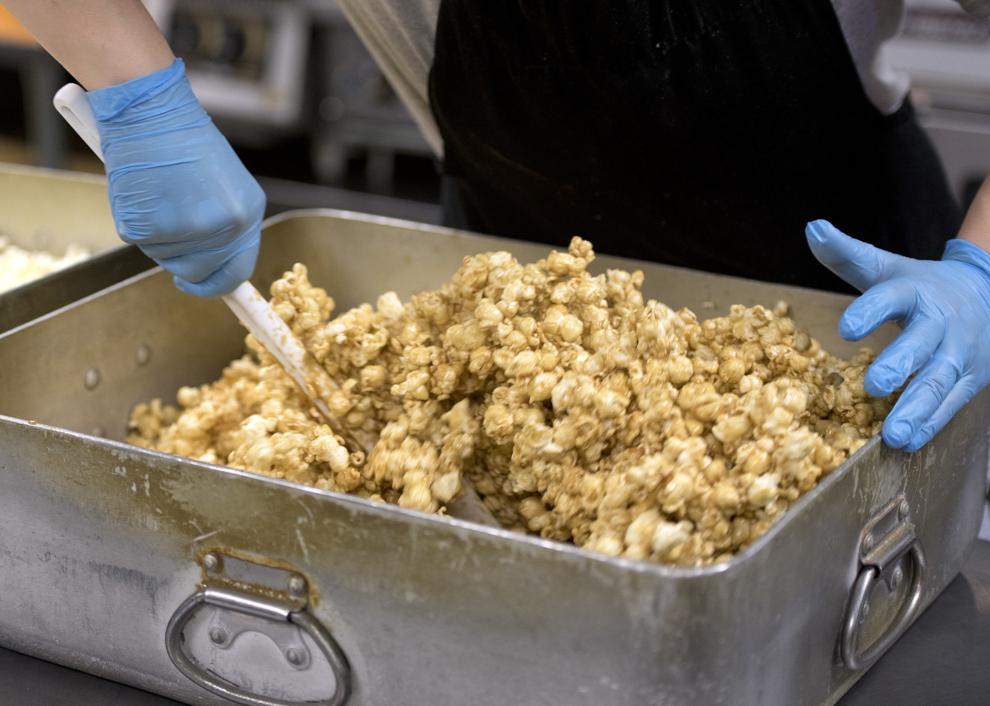 Covid-19 Koated Kernels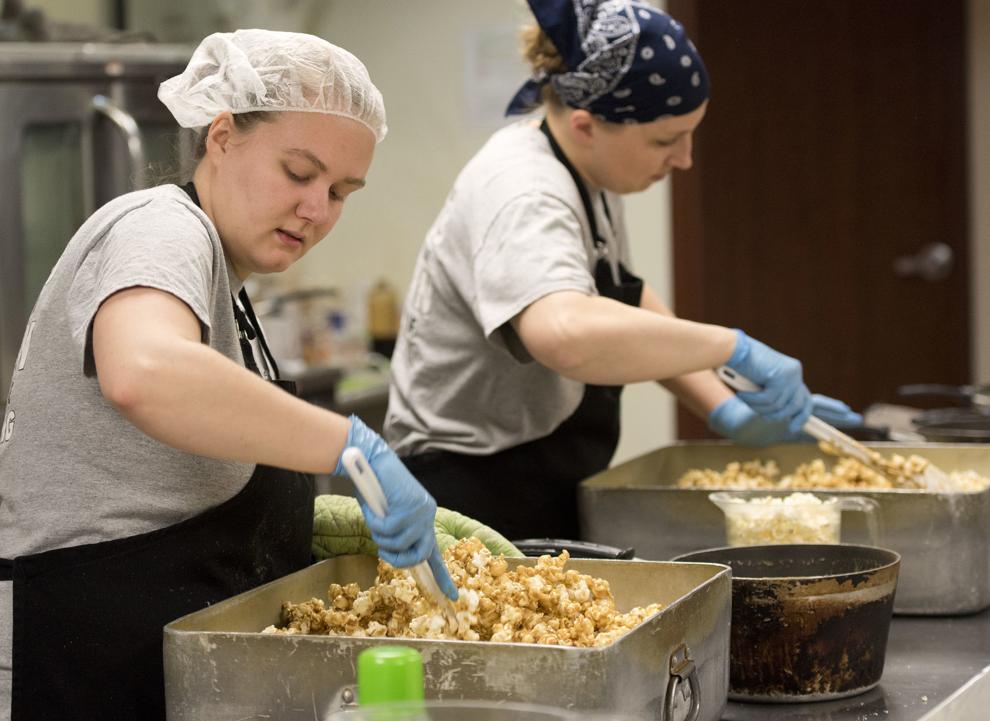 Lunch in the park during COVID-19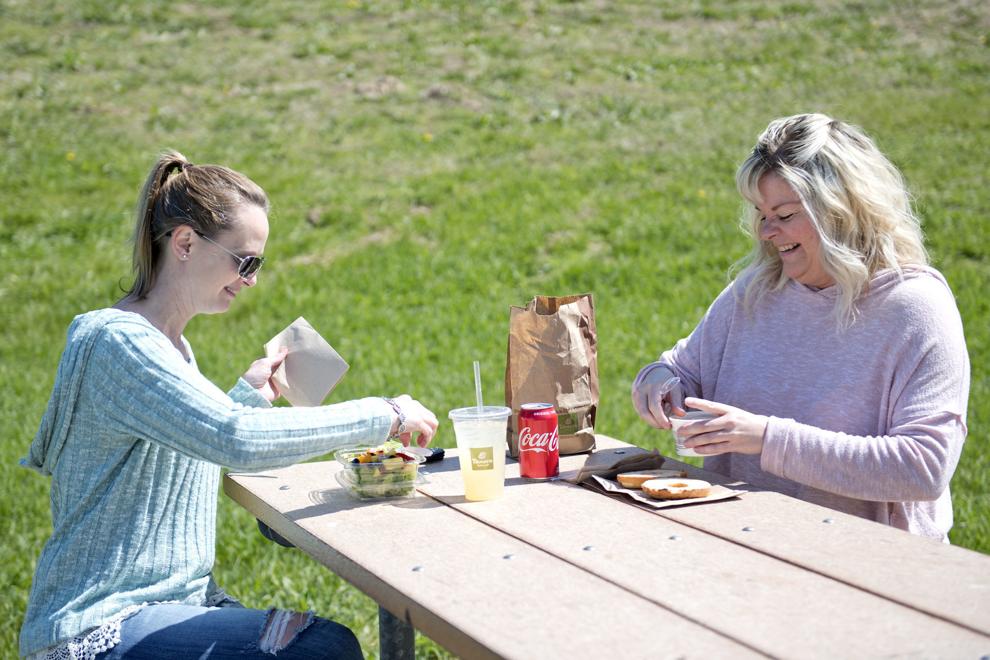 Lunch in the park during COVID-19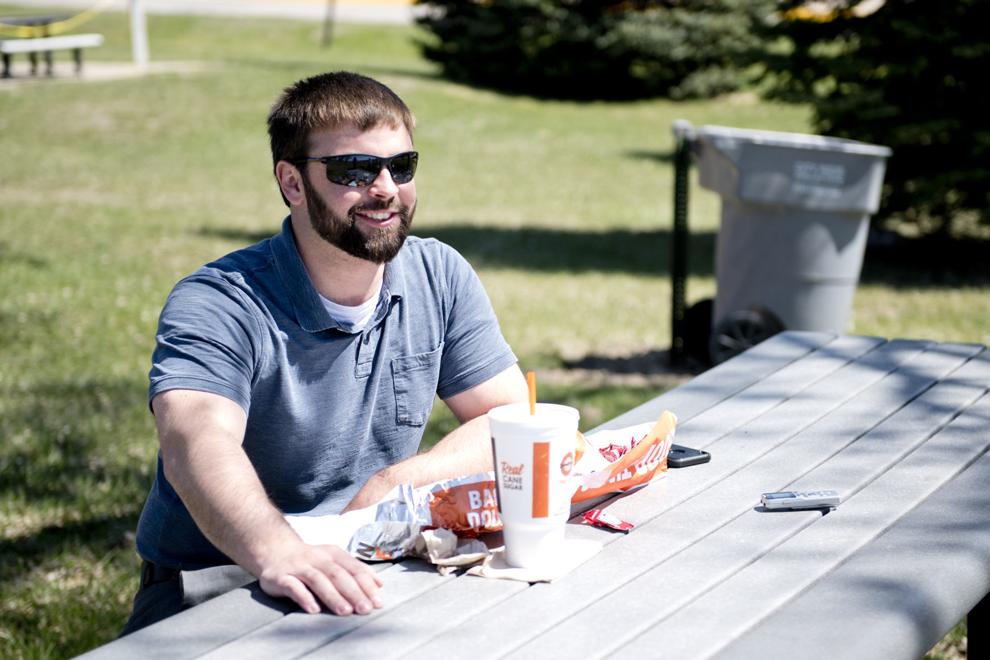 COVID-19 restaurant openings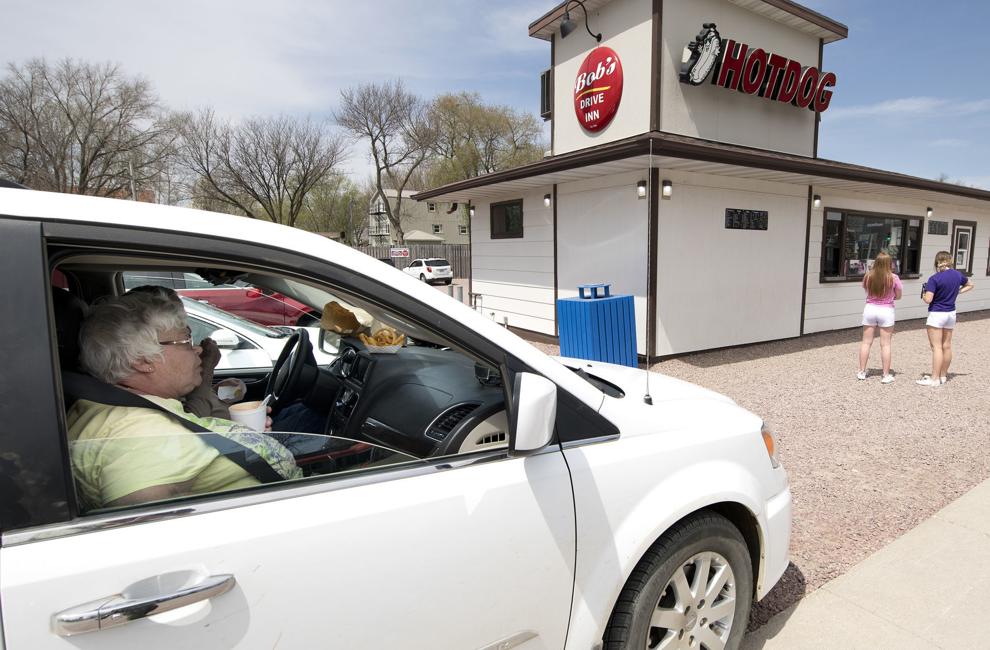 Daga's On Wheels during COVID-19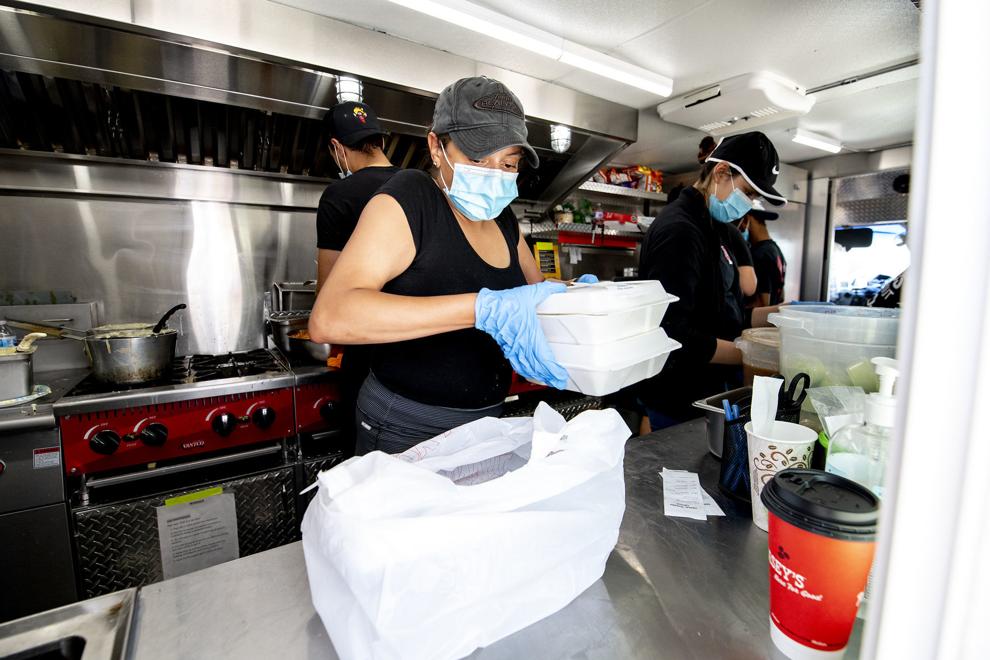 Bars reopen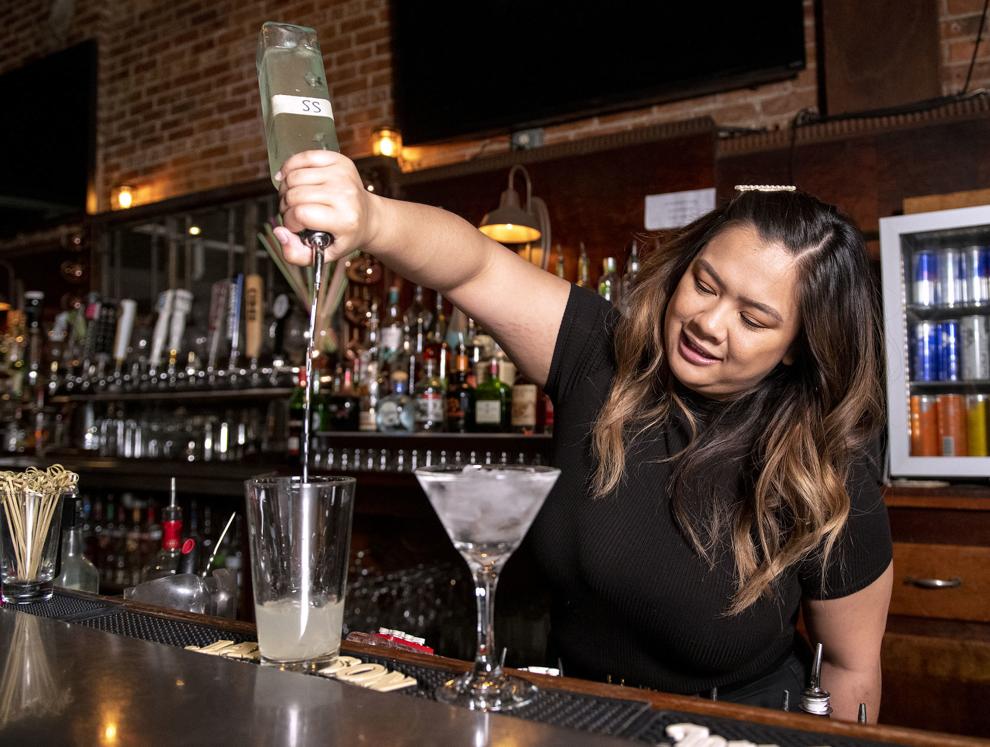 Bars reopen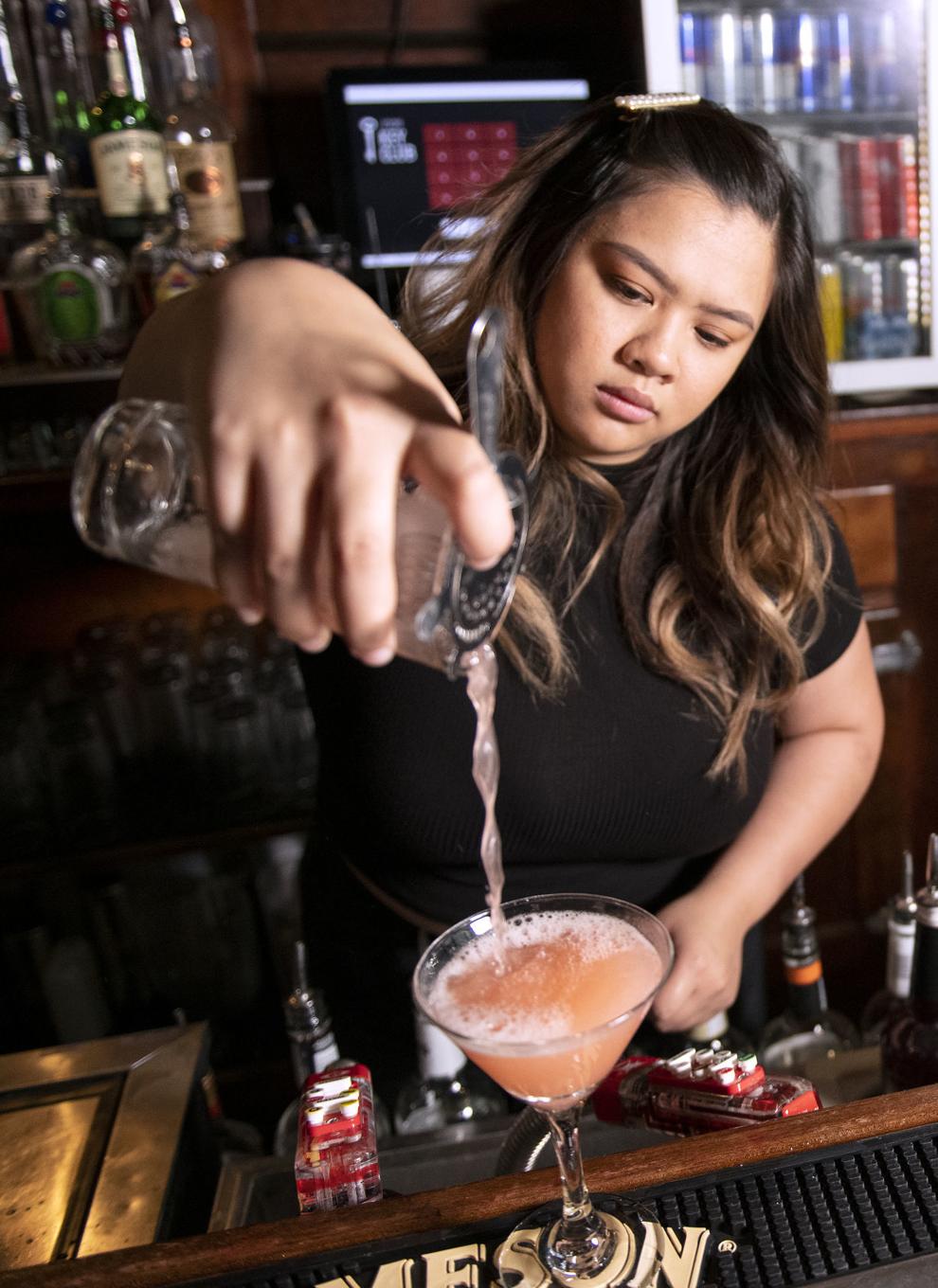 Bars reopen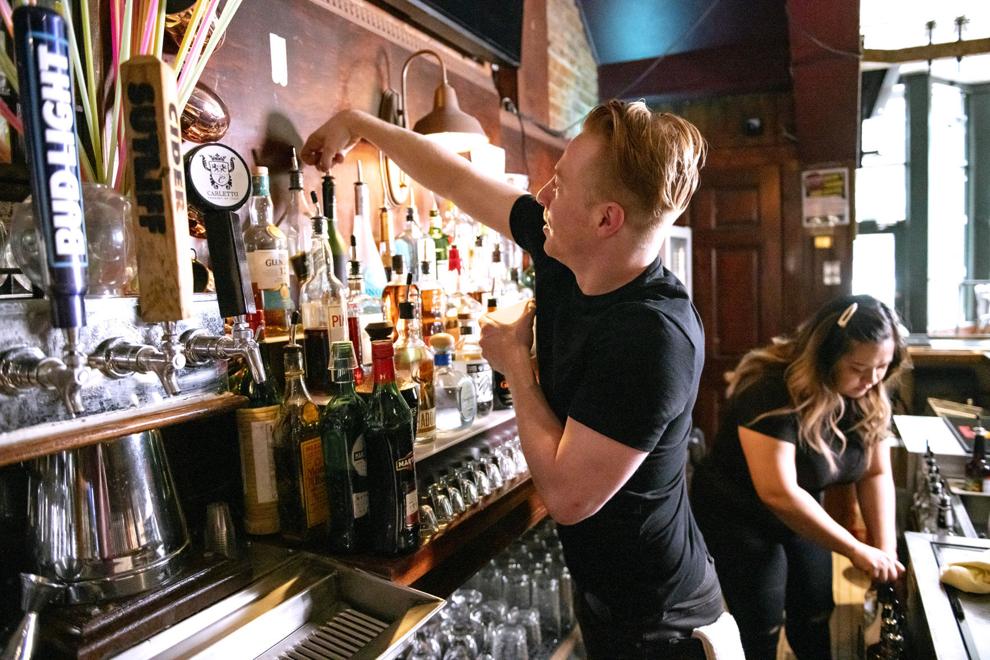 Bars reopen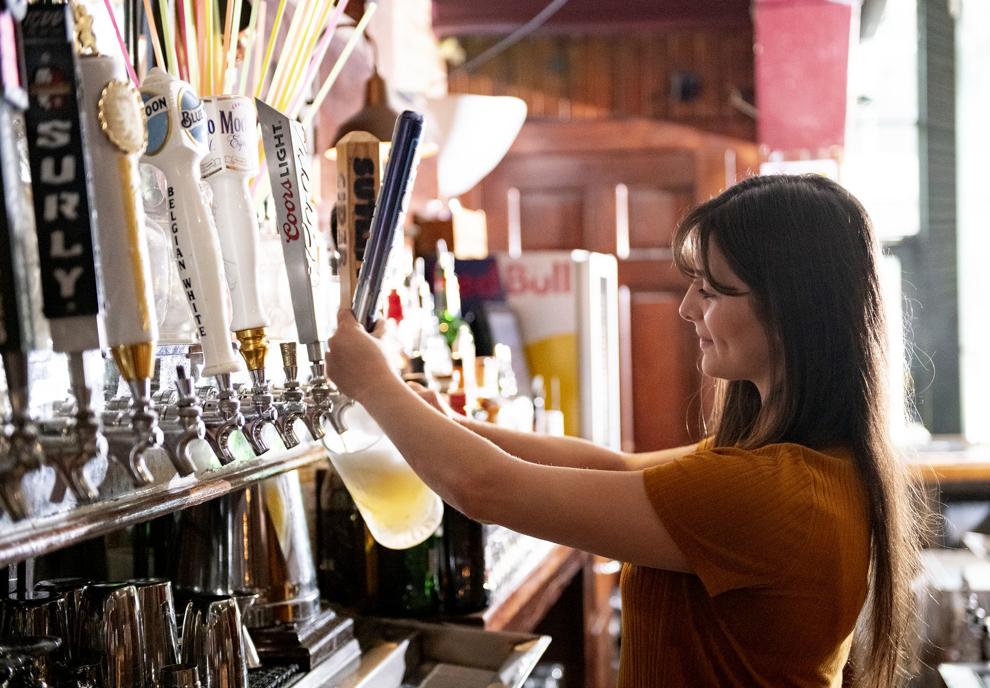 COVID-19 Coyote Twin theater popcorn 1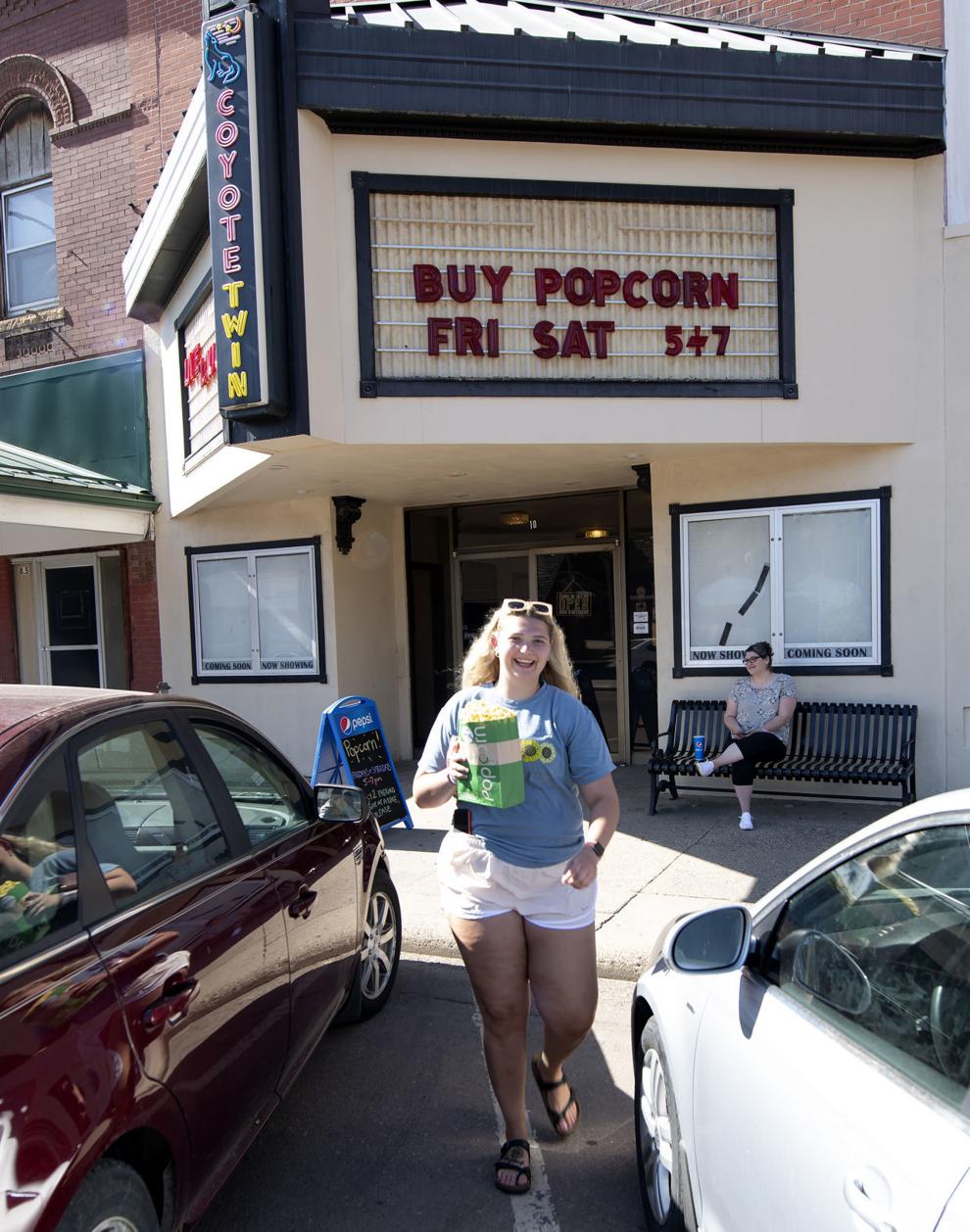 COVID-19 Coyote Twin theater popcorn 2
COVID-19 Coyote Twin theater popcorn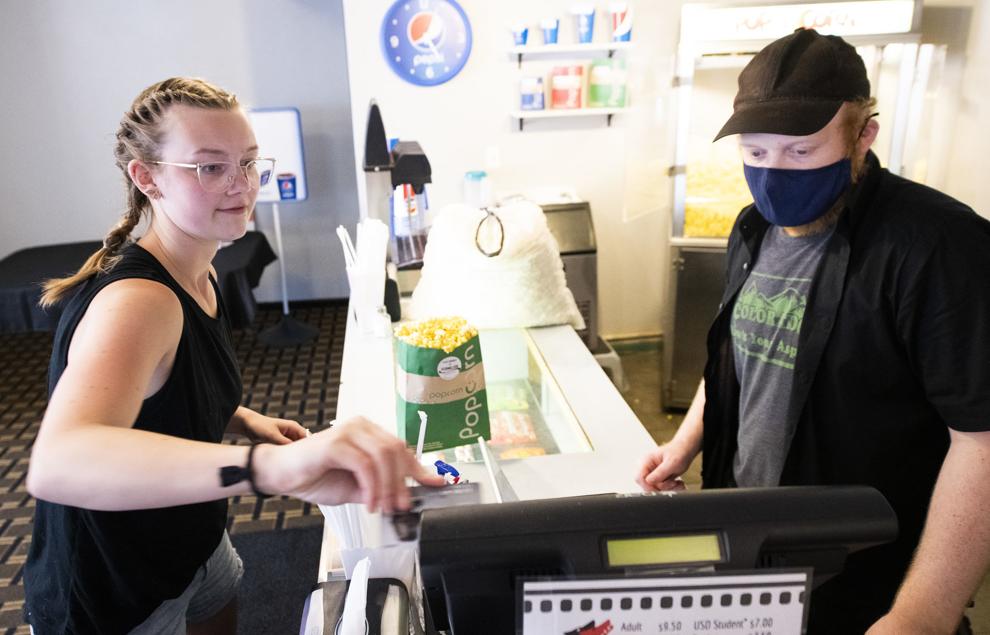 Mateo Fil-Am Kitchen and Catering Korean street food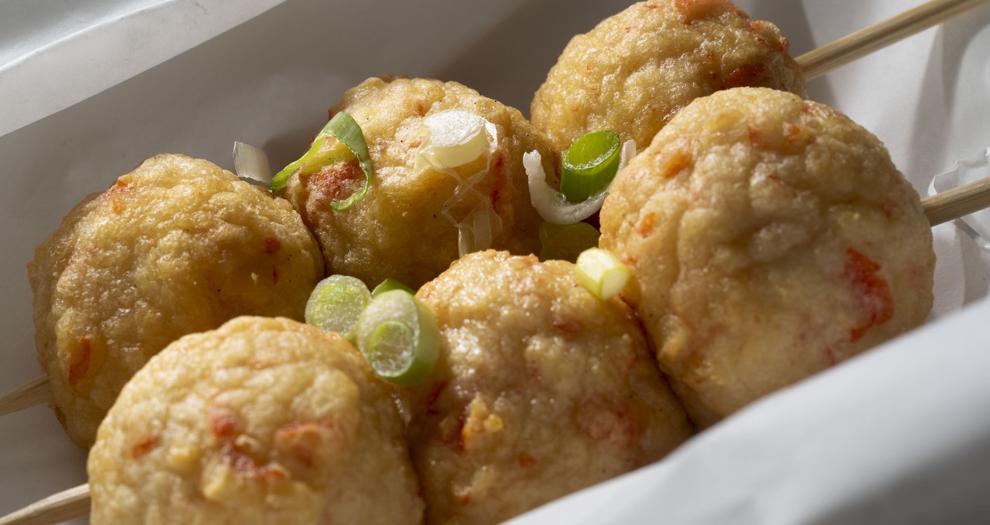 Mateo Fil-Am Kitchen and Catering Korean street food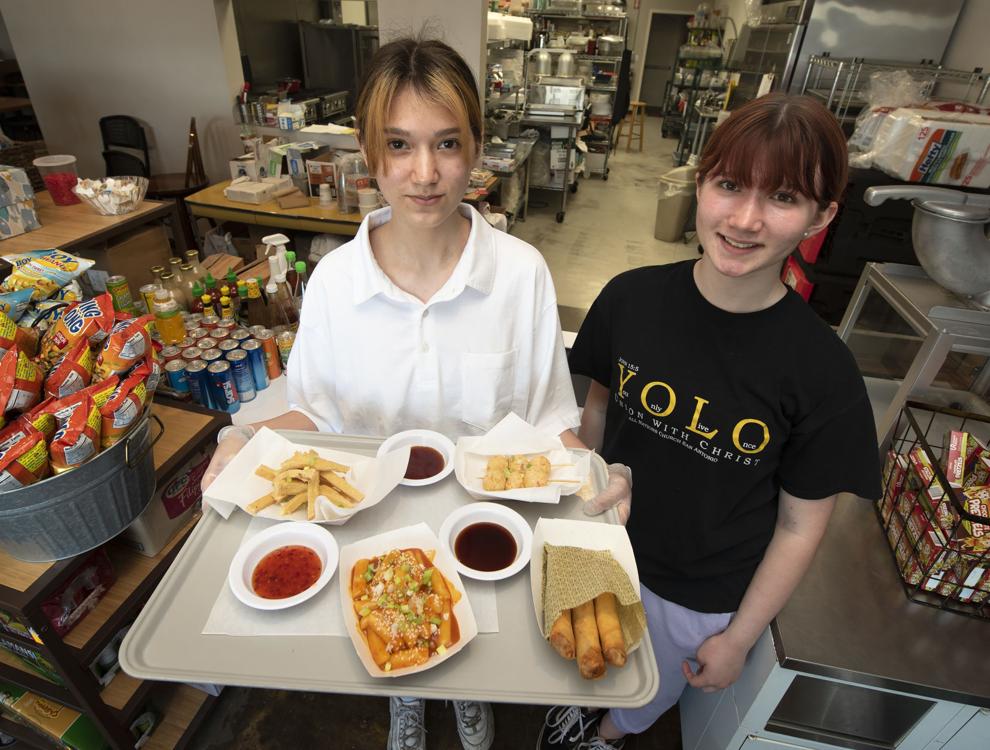 Mateo Fil-Am Kitchen and Catering Korean street food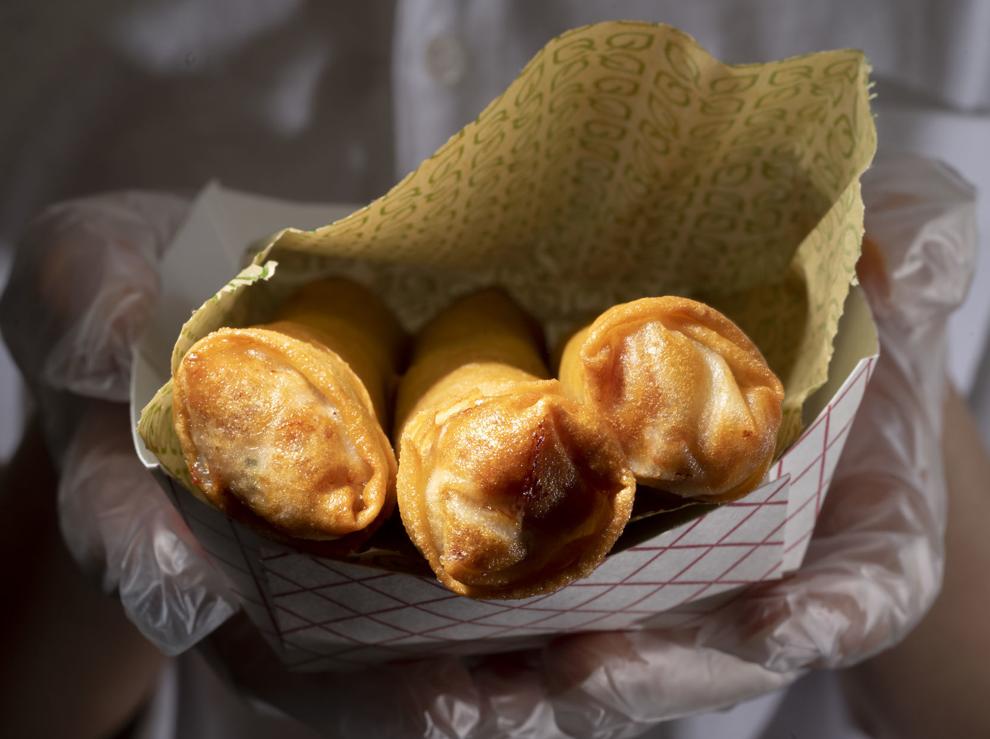 Mateo Fil-Am Kitchen and Catering Korean street food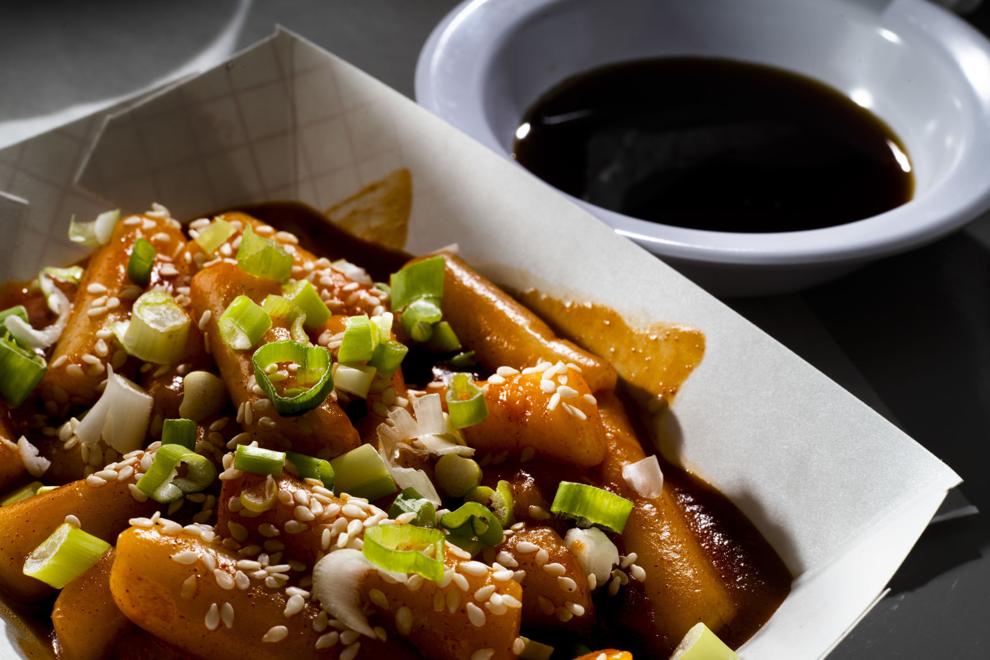 Mateo Fil-Am Kitchen and Catering Korean street food
Greek Fest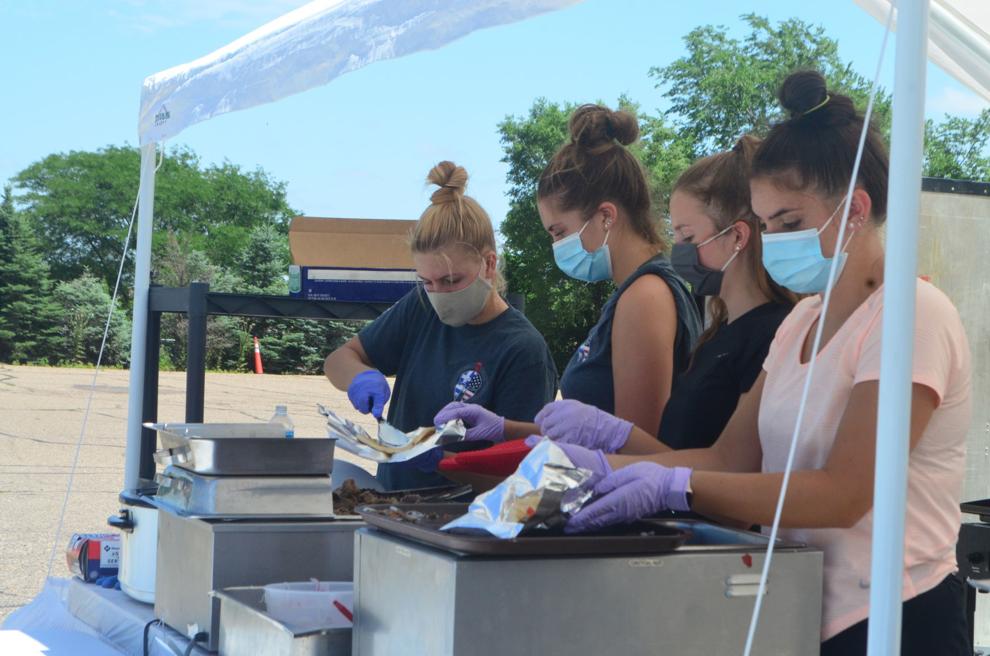 Big Papa's Grub on the Run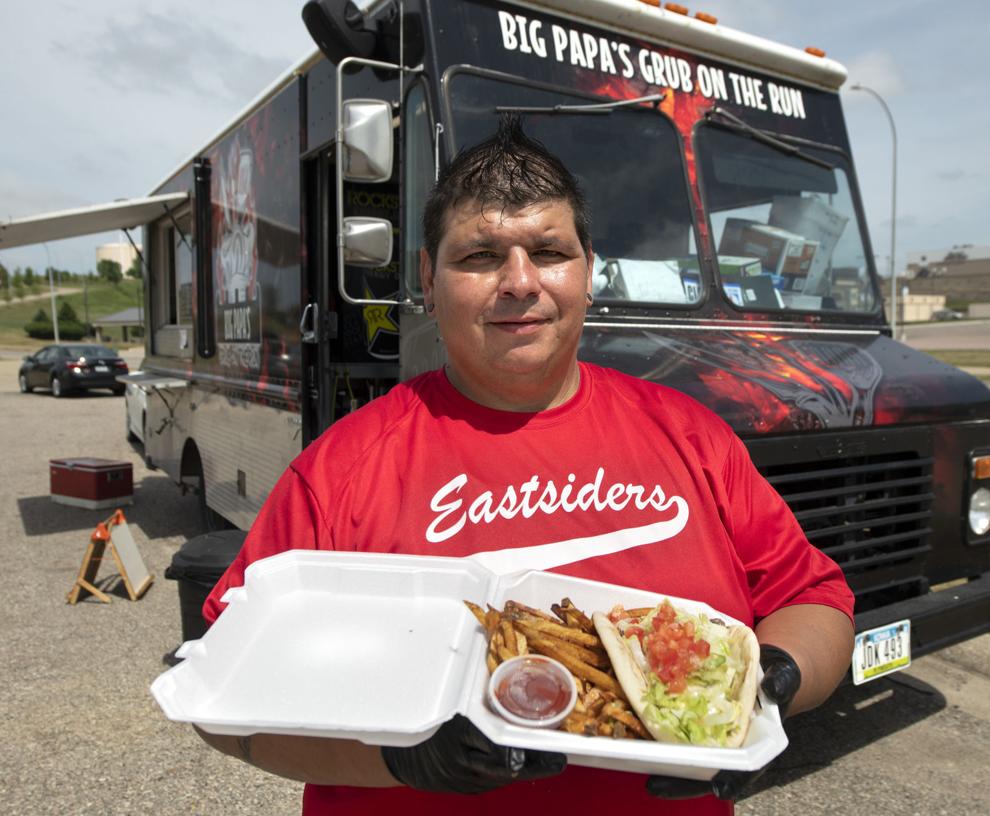 Big Papa's Grub on the Run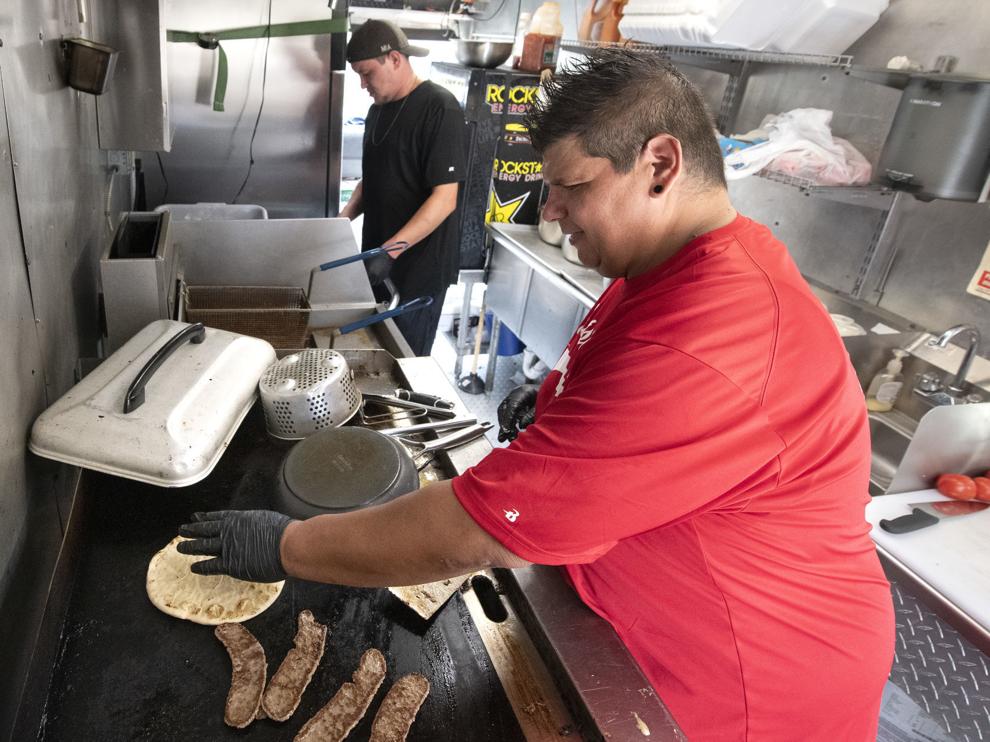 Big Papa's Grub on the Run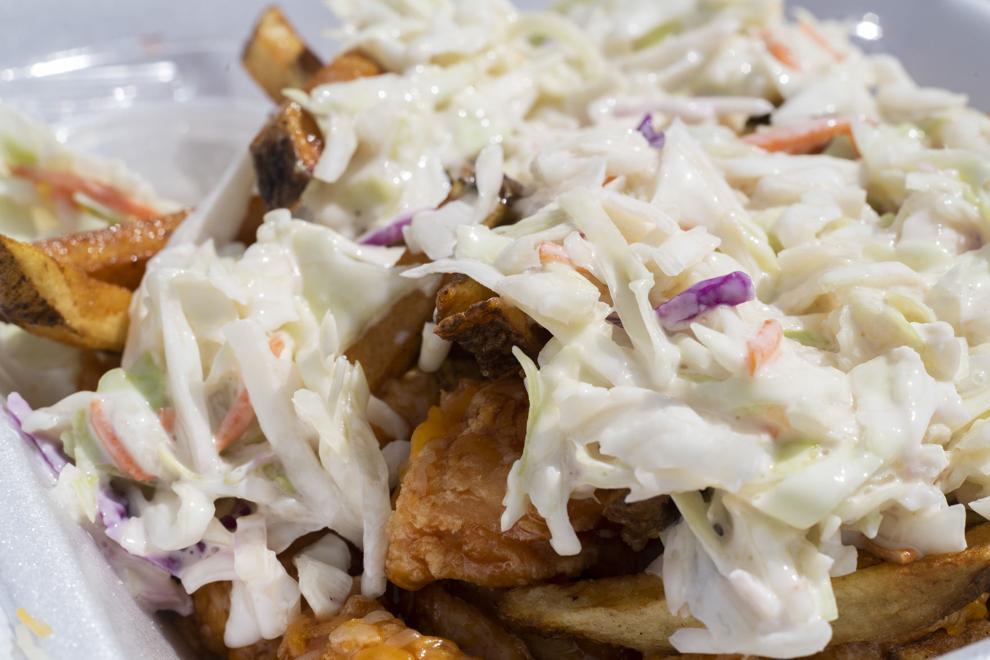 Iowa BBQ Company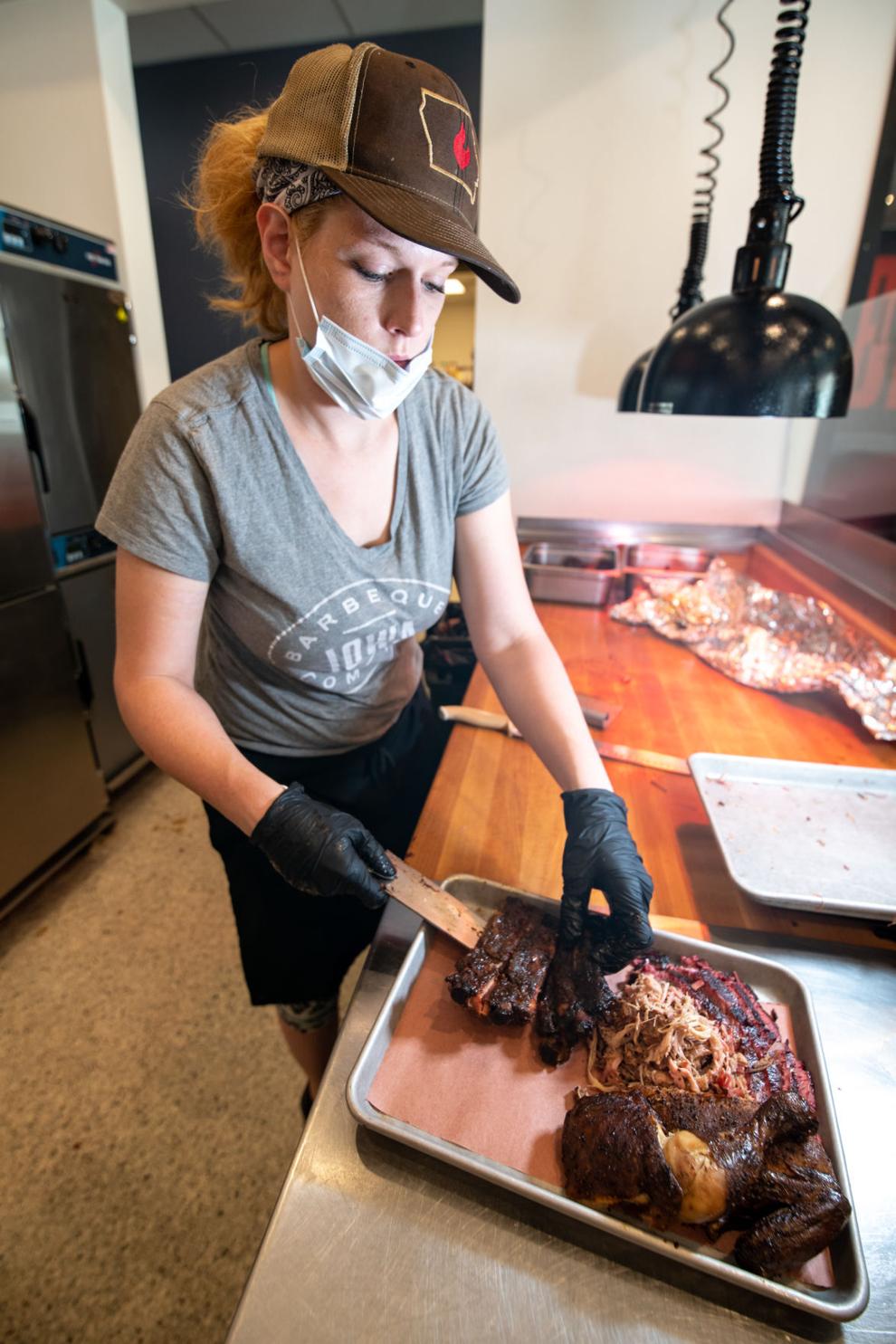 Iowa BBQ Company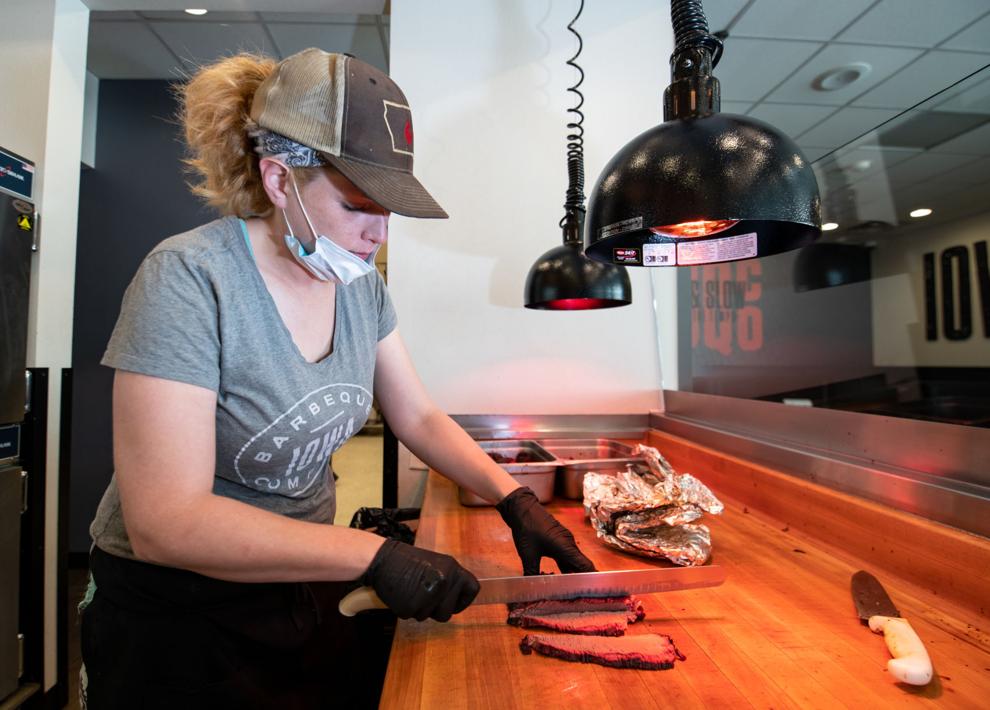 Iowa BBQ Company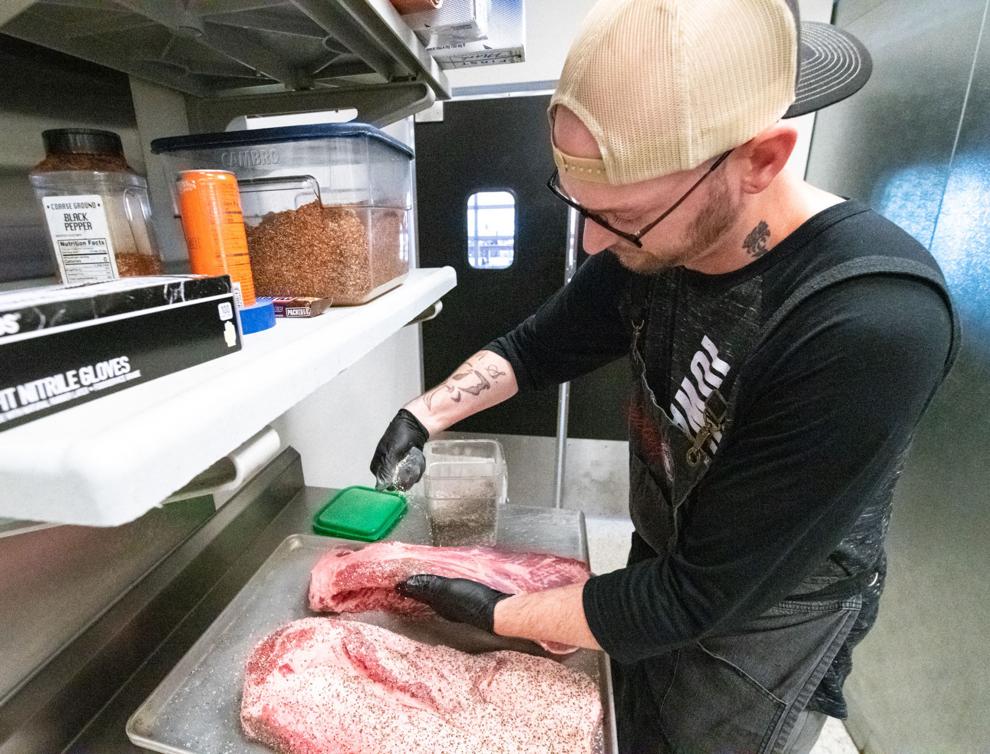 Iowa BBQ Company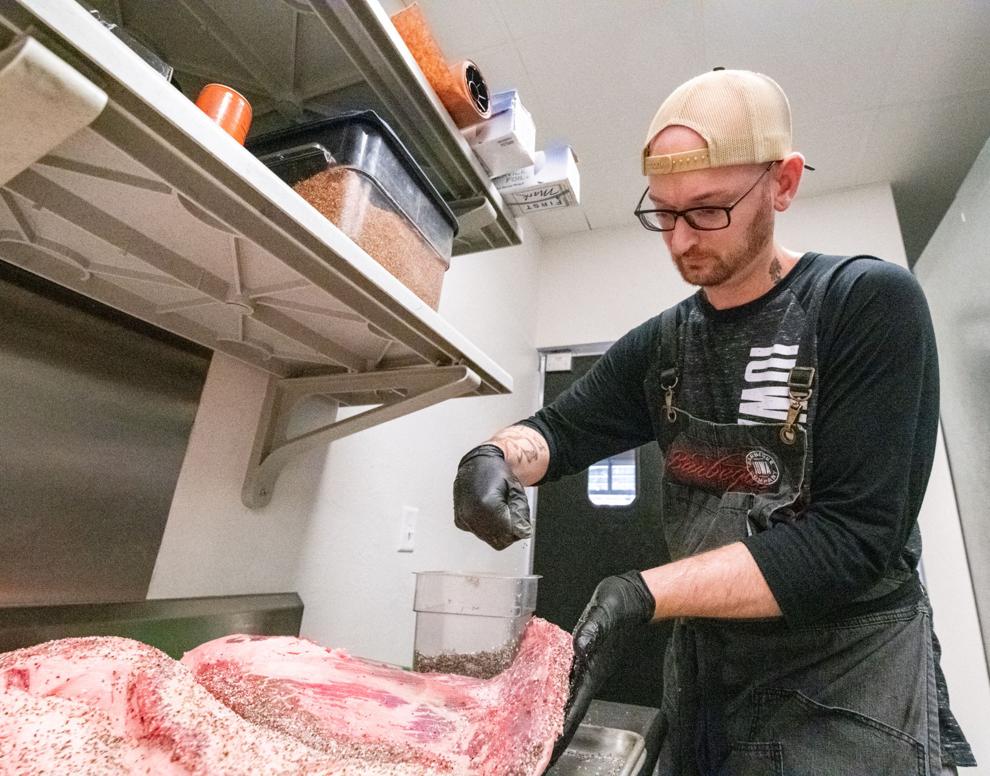 Iowa BBQ Company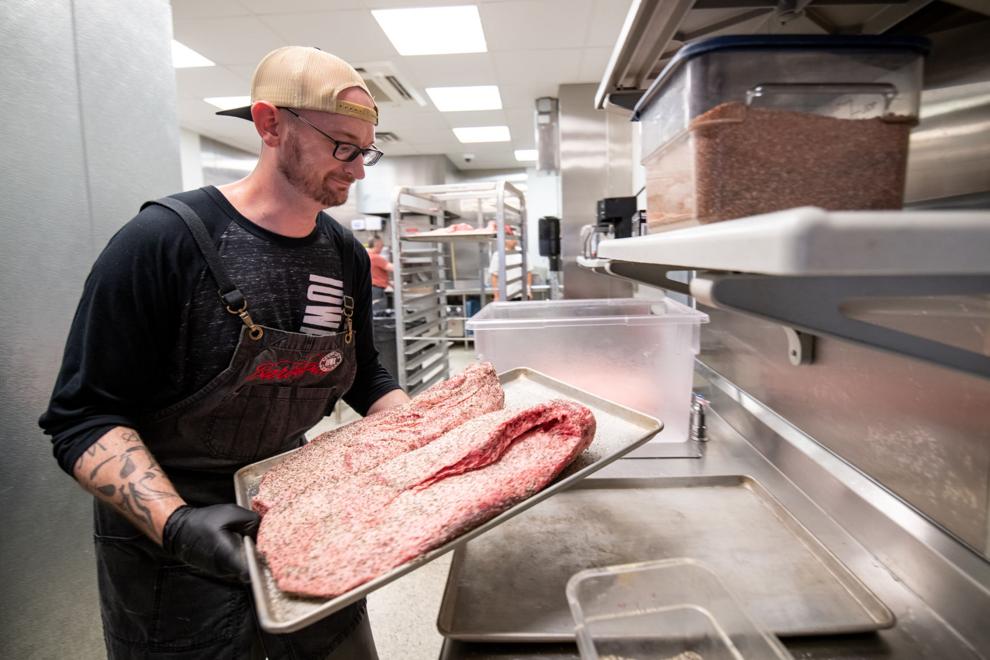 Iowa BBQ Company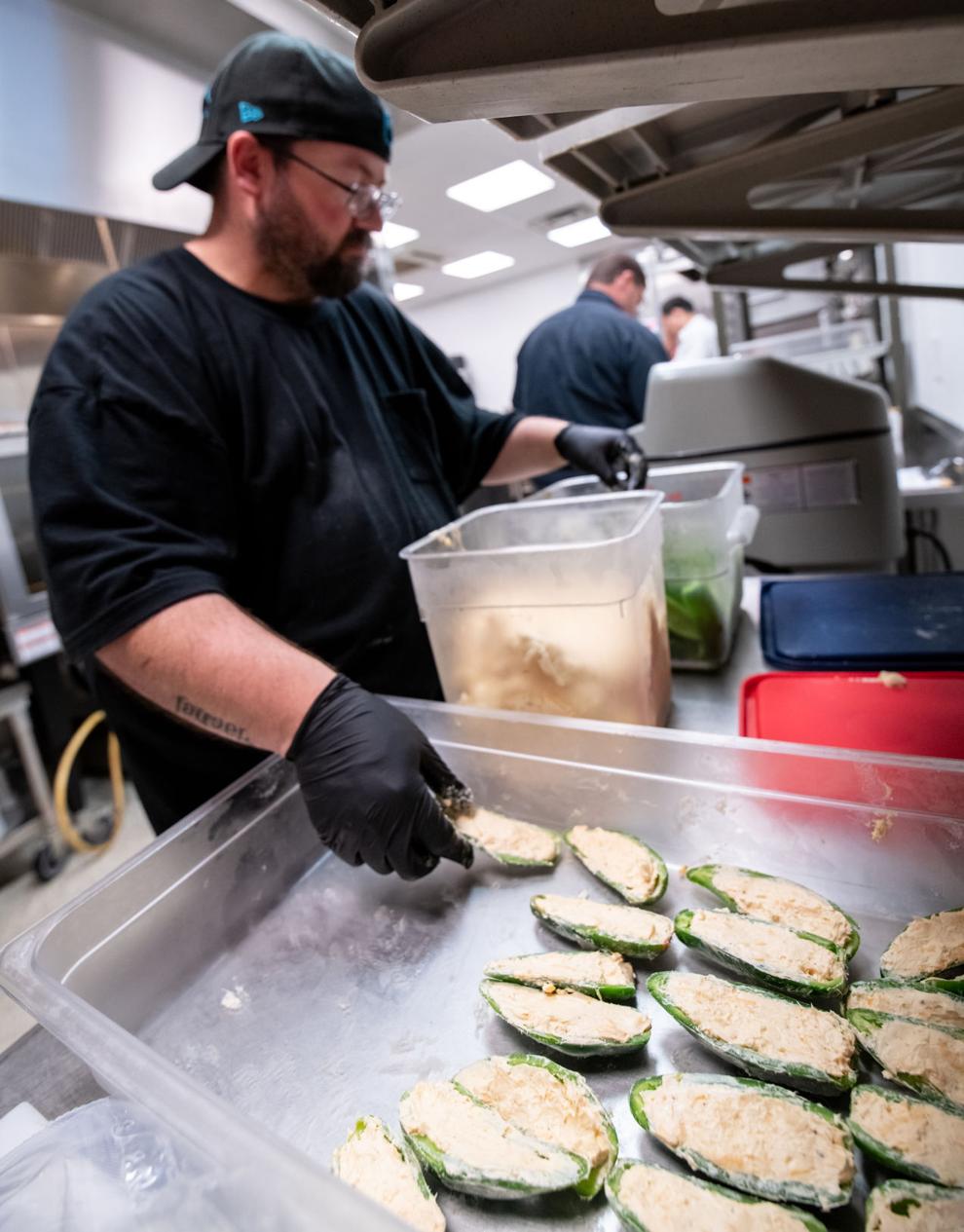 Iowa BBQ Company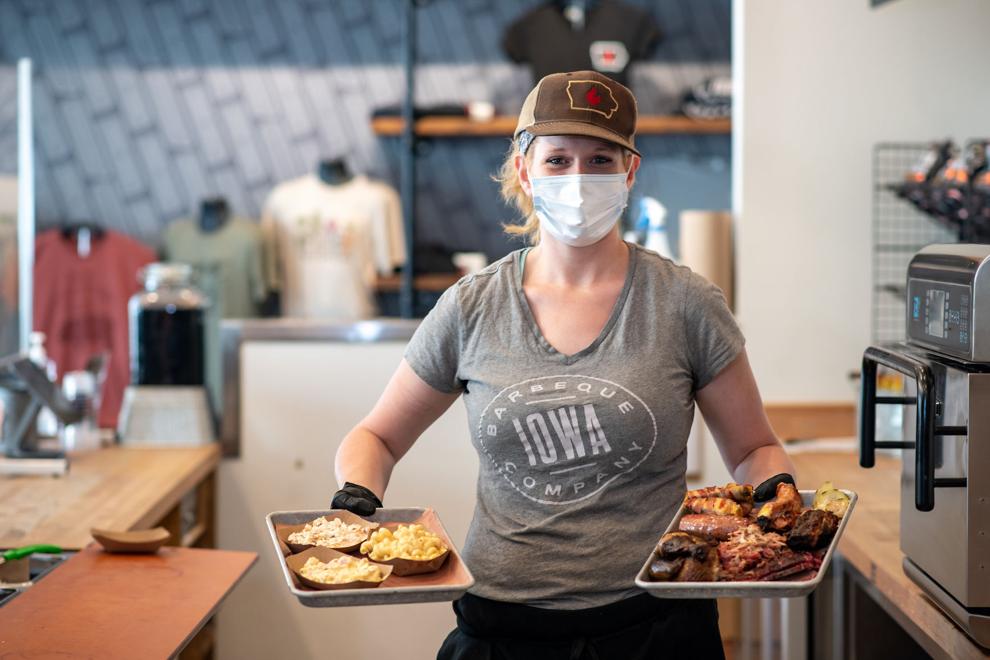 Iowa BBQ Company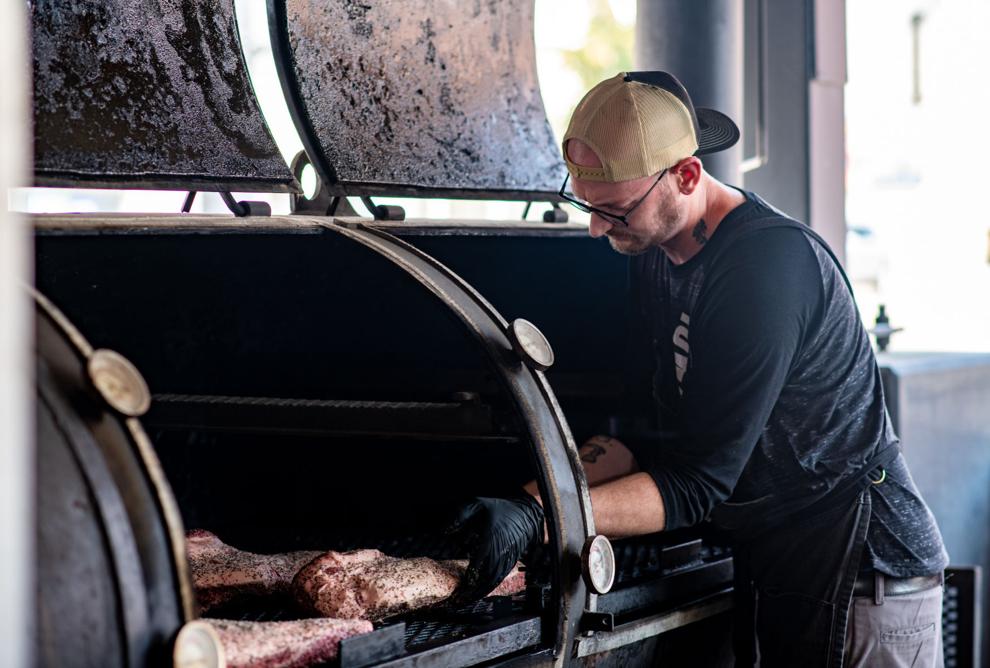 Food Rebo's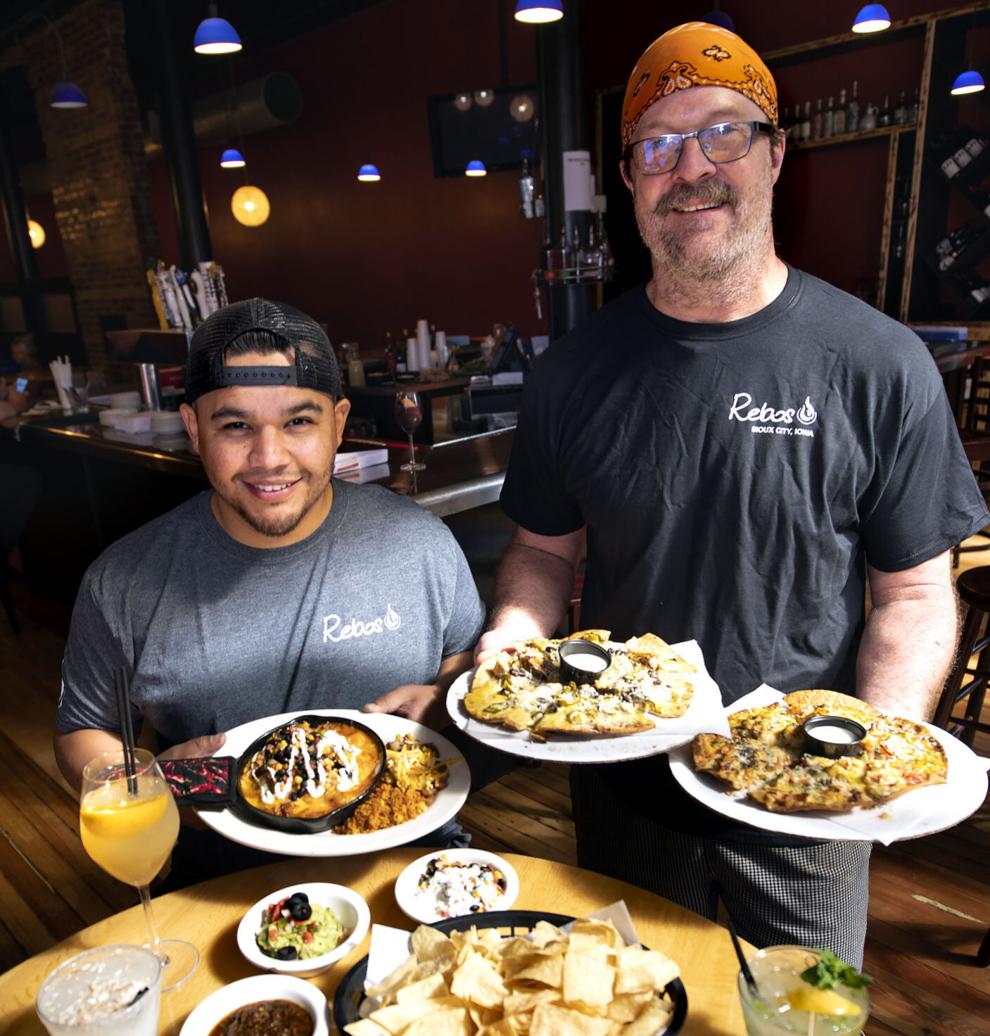 Food Rebo's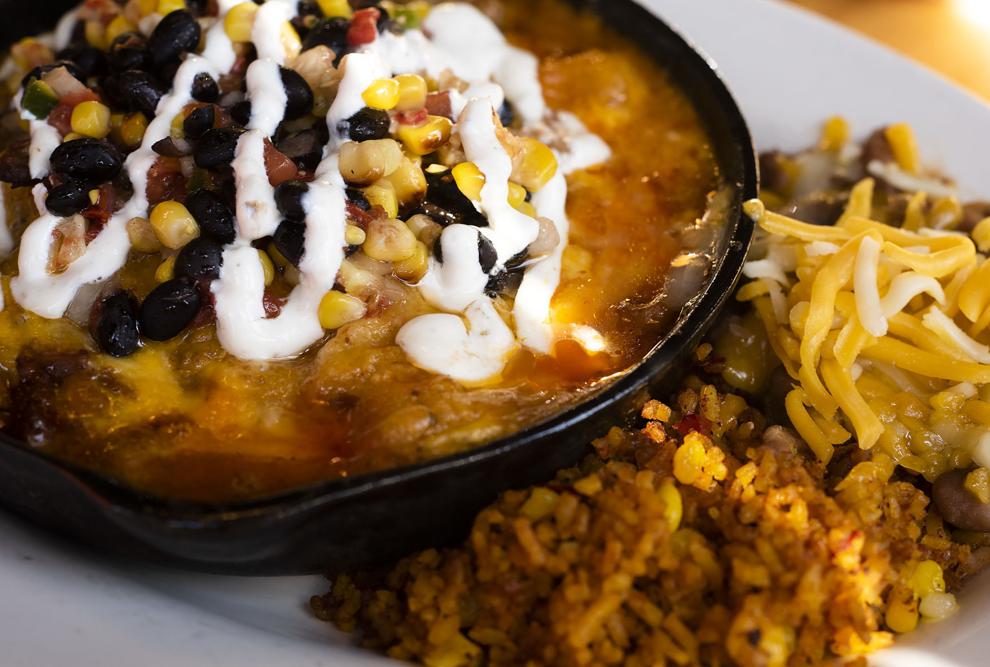 Food Rebo's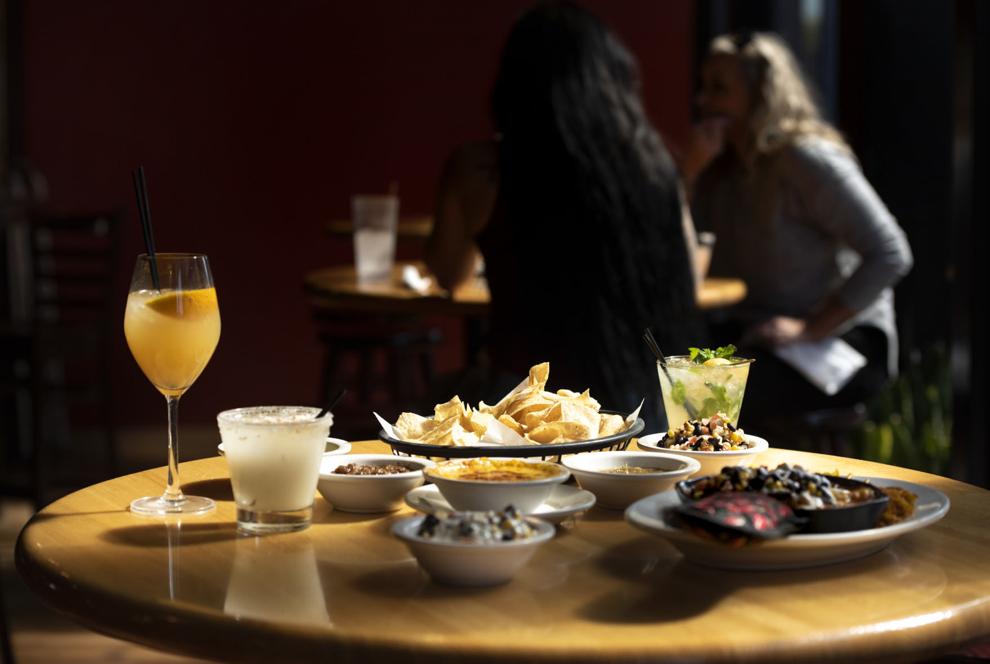 Food Rebo's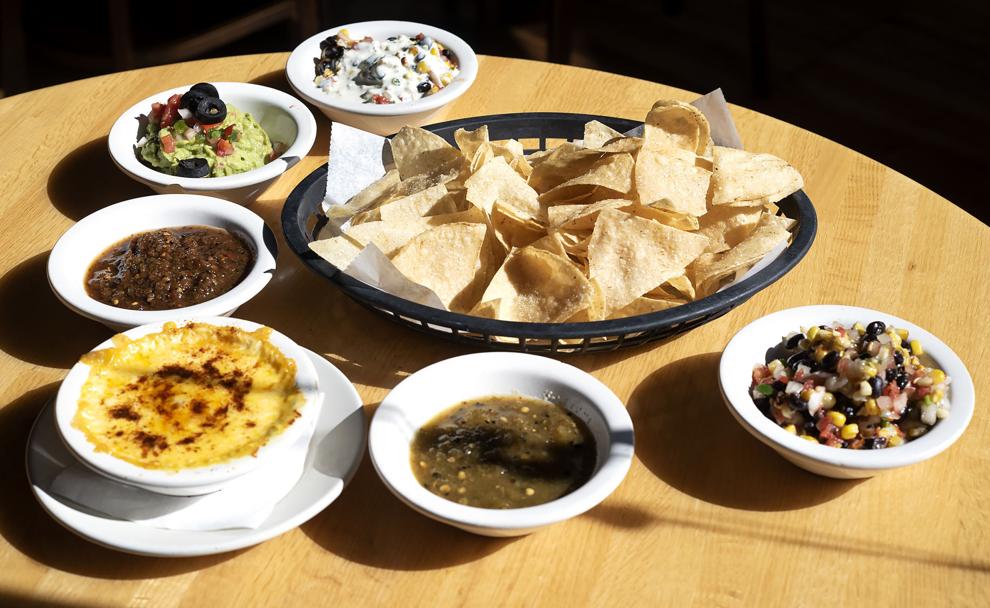 Food Rebo's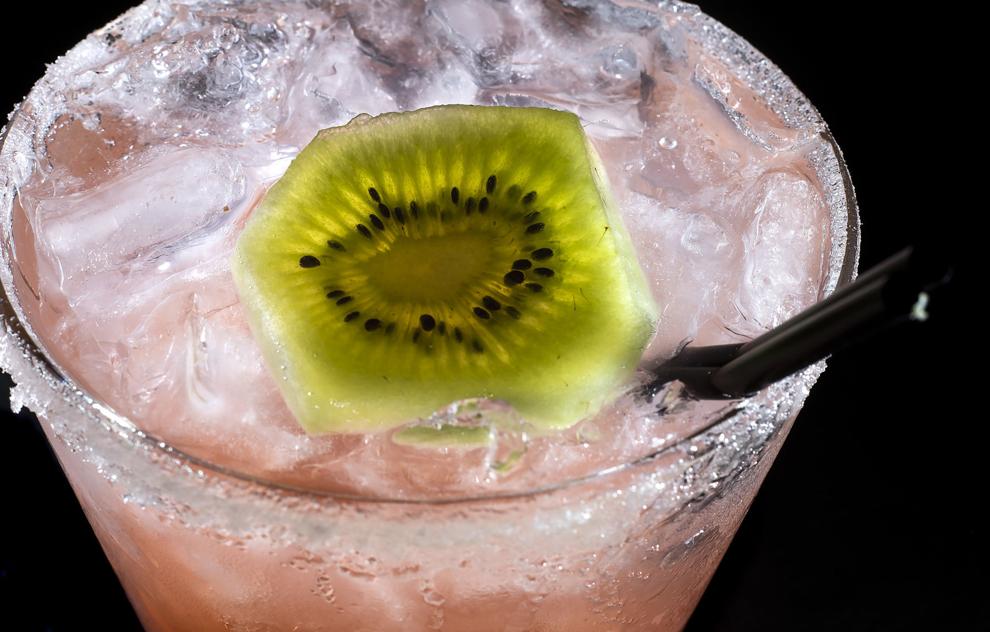 Food Rebo's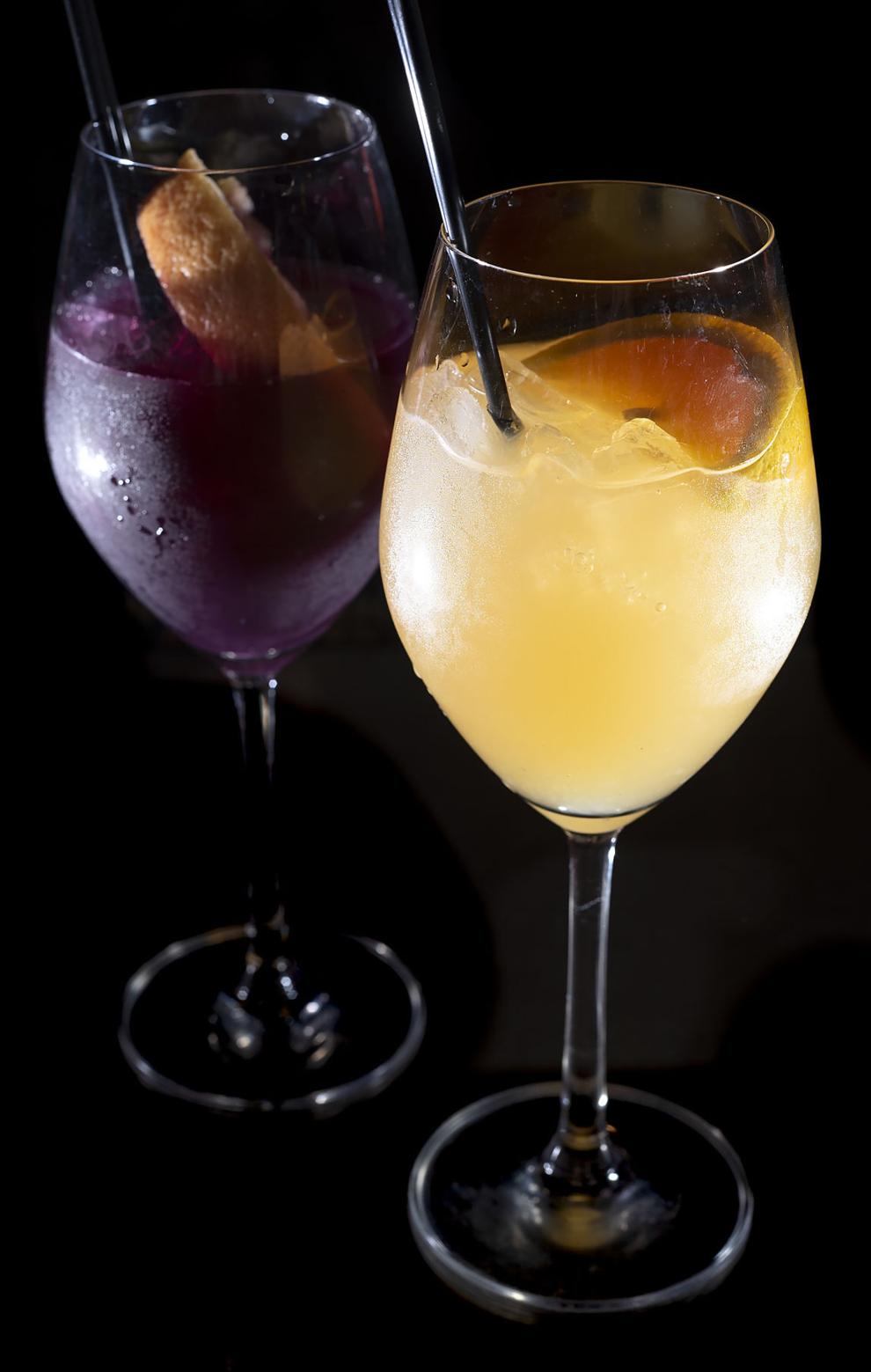 Food Rebo's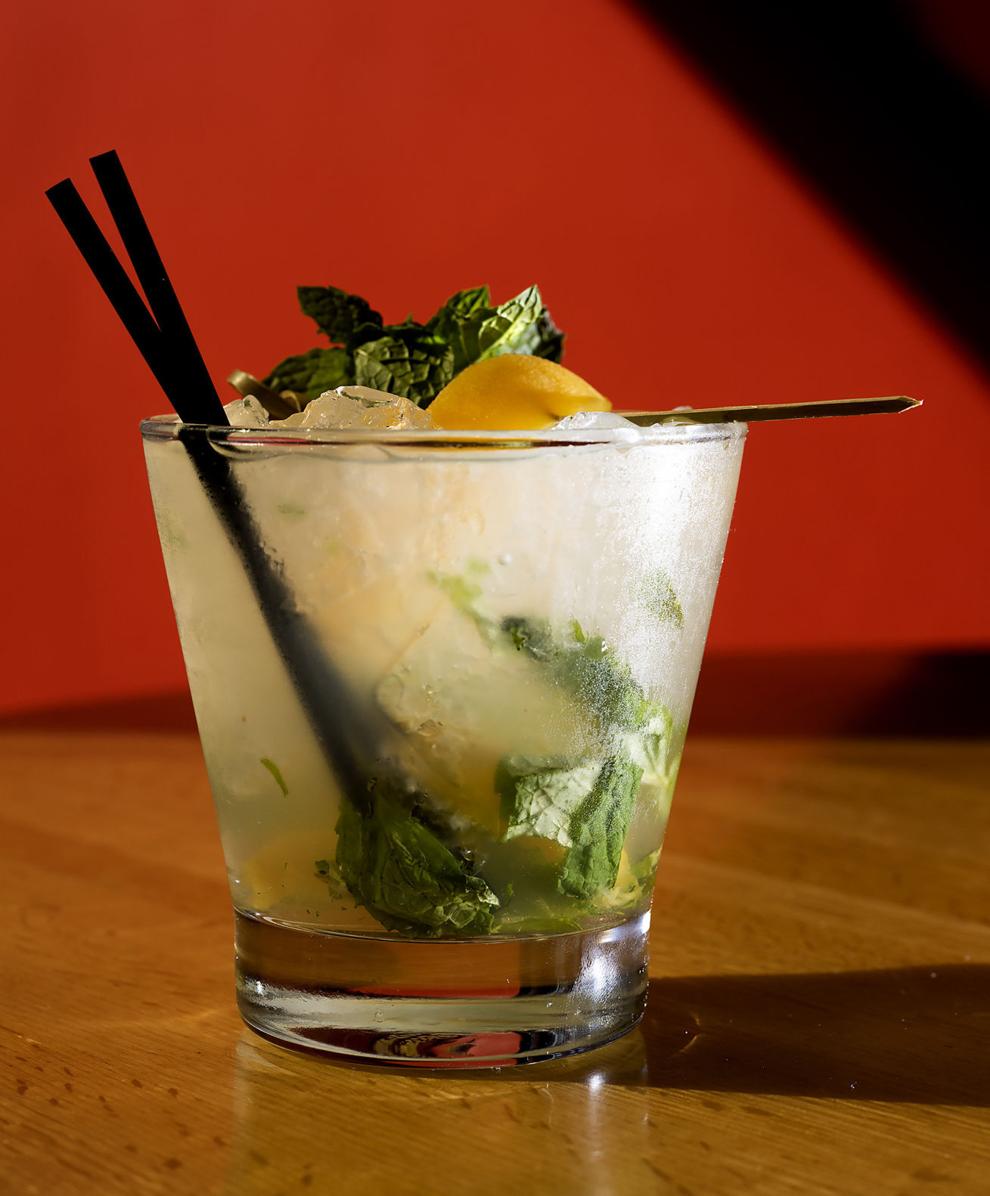 Food Rebo's
Oscar Carl Vineyard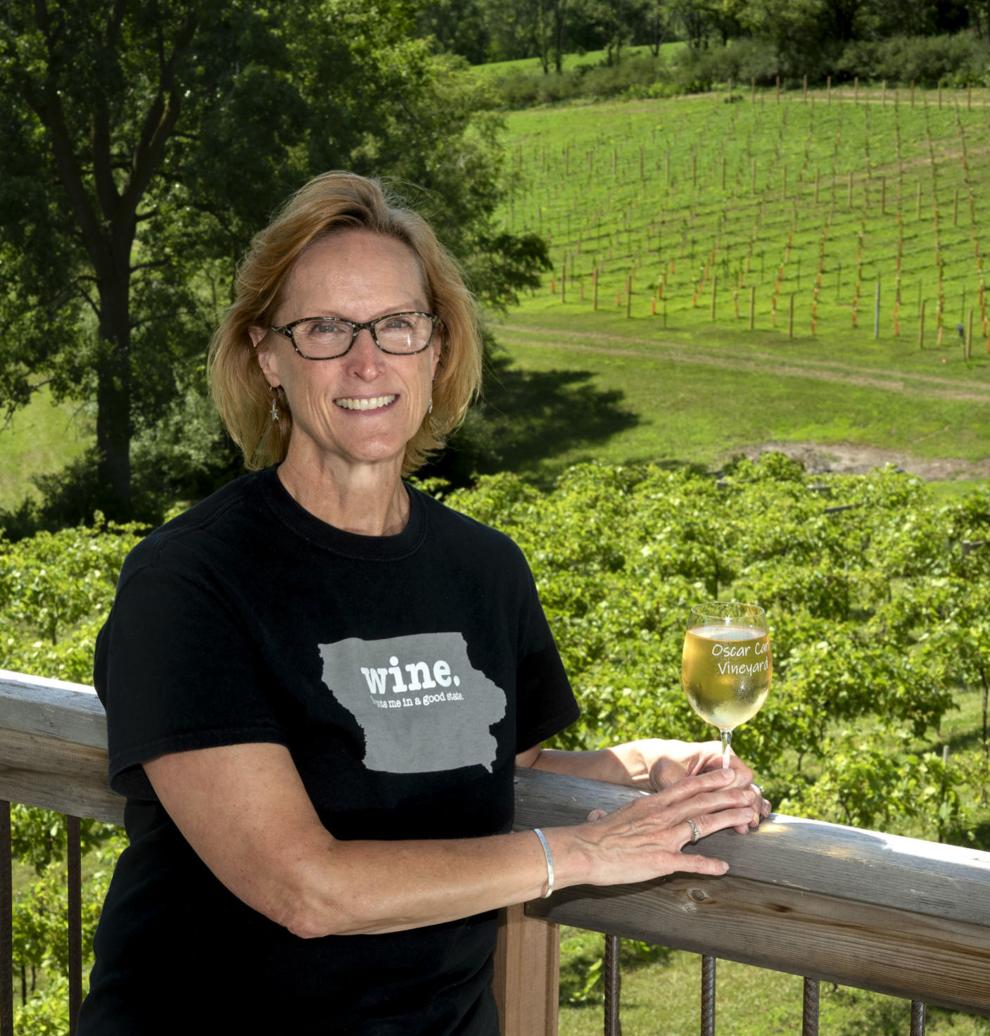 Oscar Carl Vineyard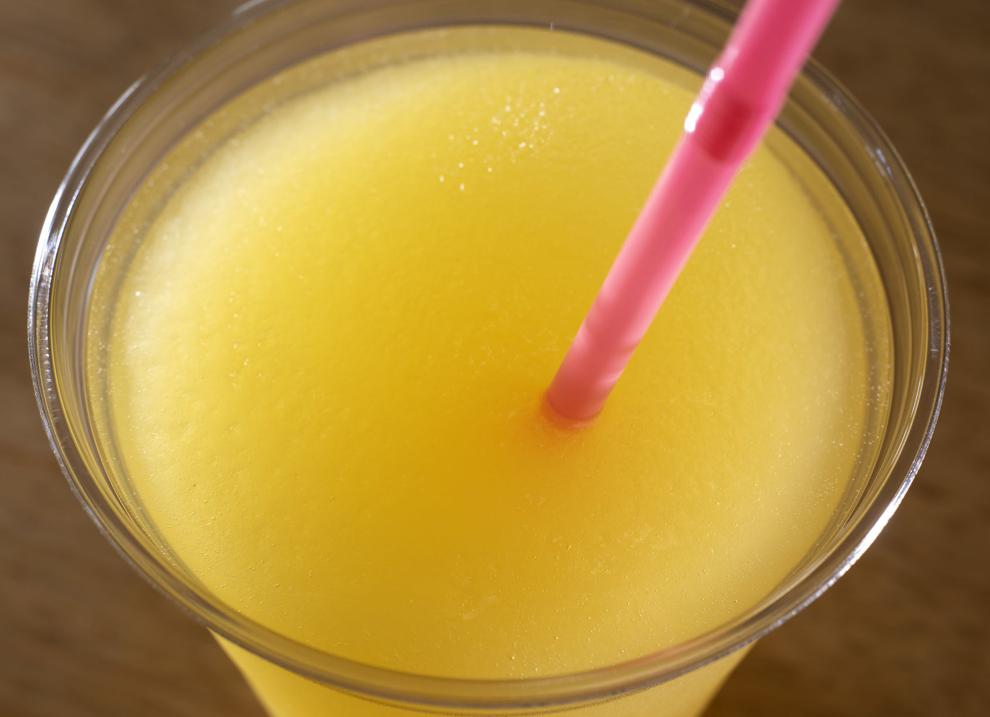 Oscar Carl Vineyard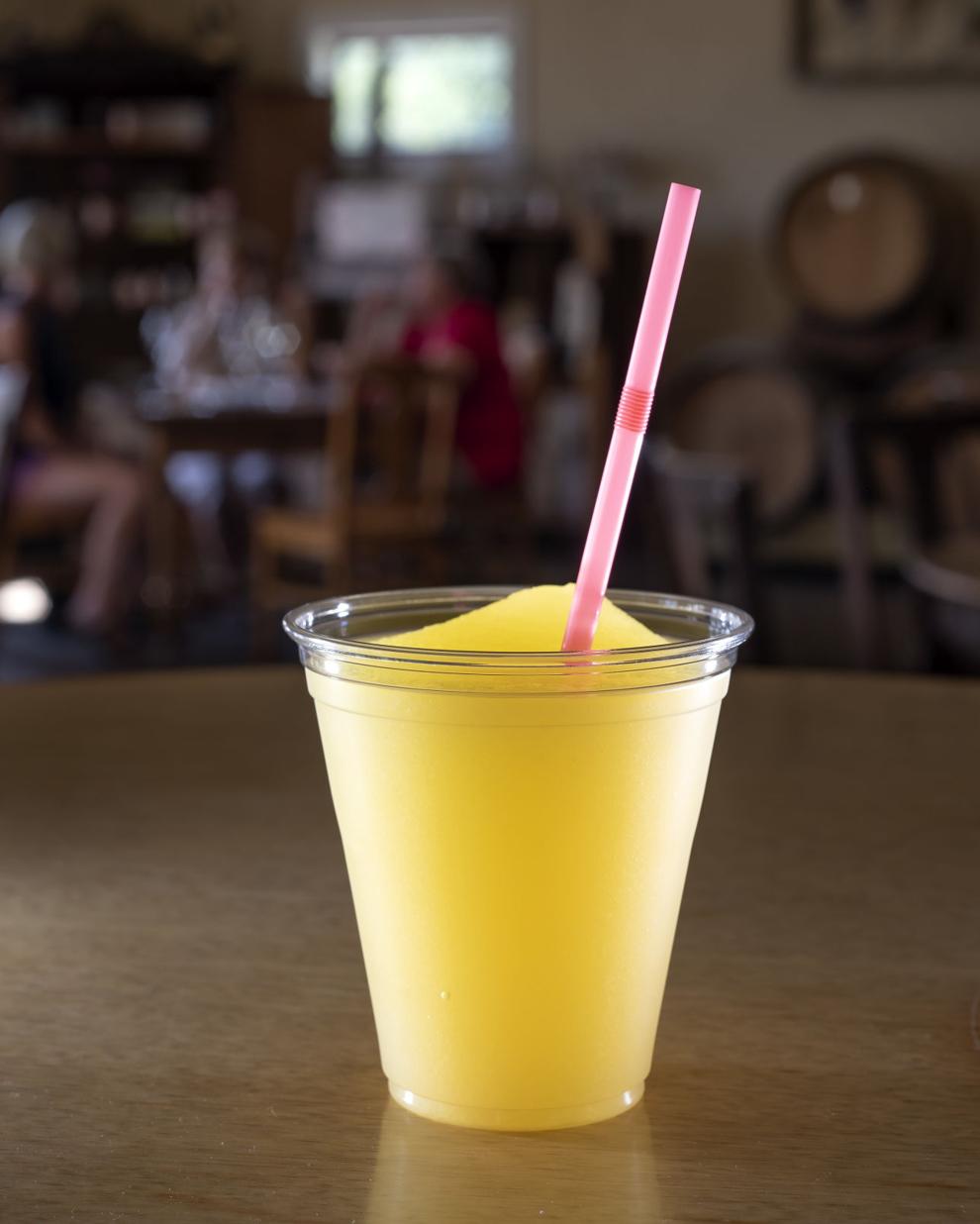 Oscar Carl Vineyard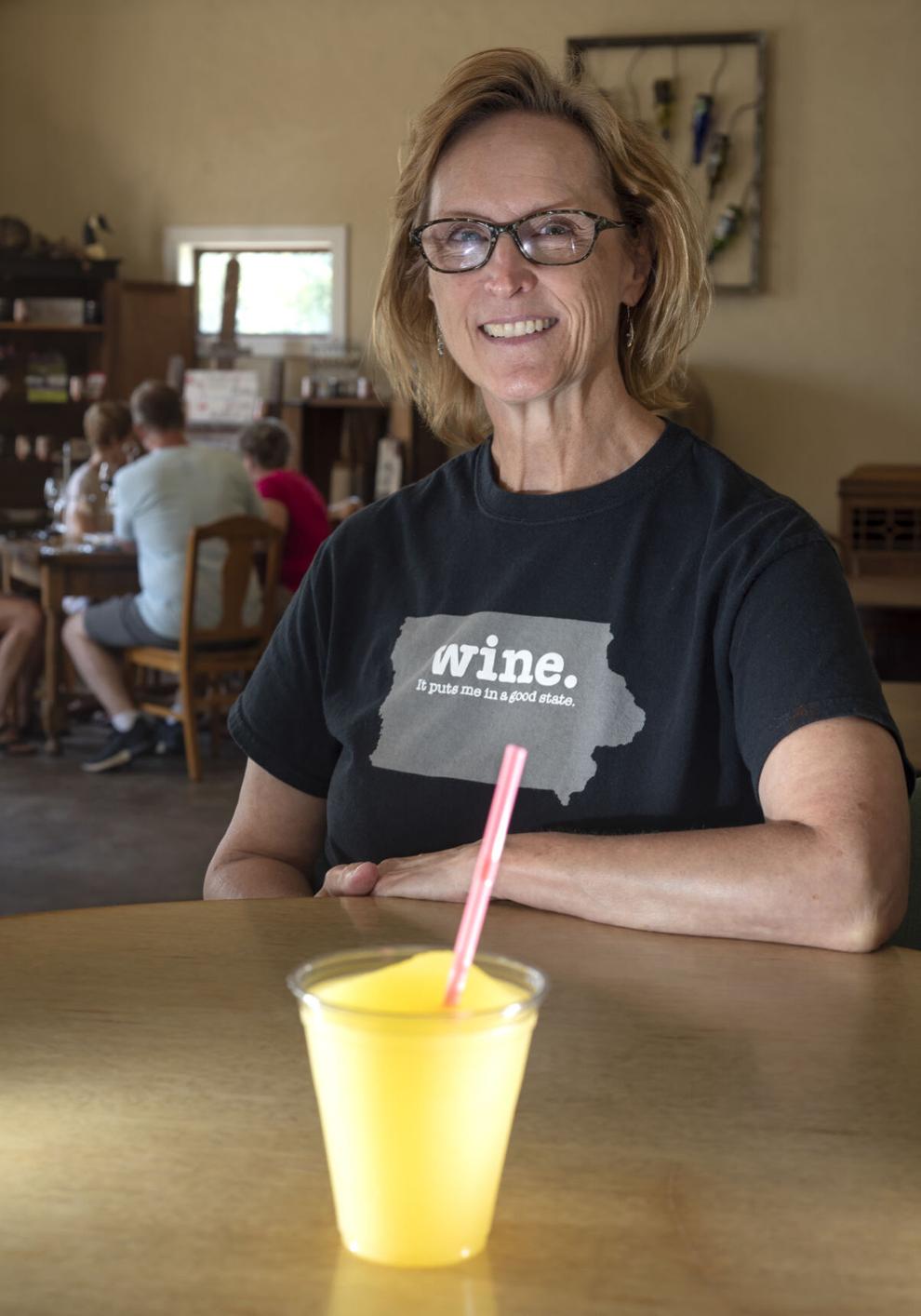 79 Degree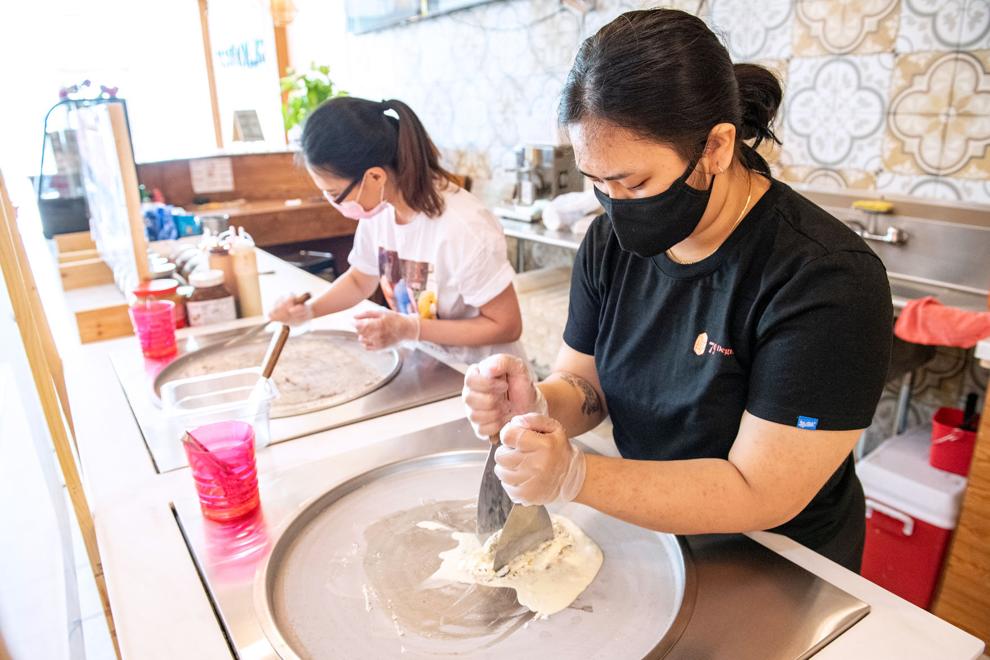 79 Degree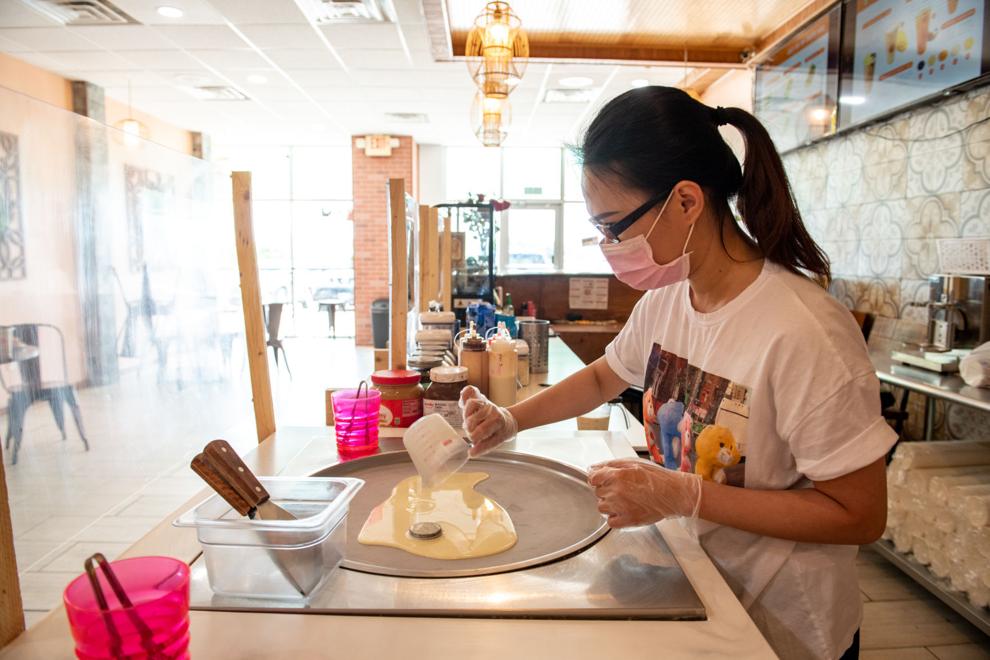 79 Degree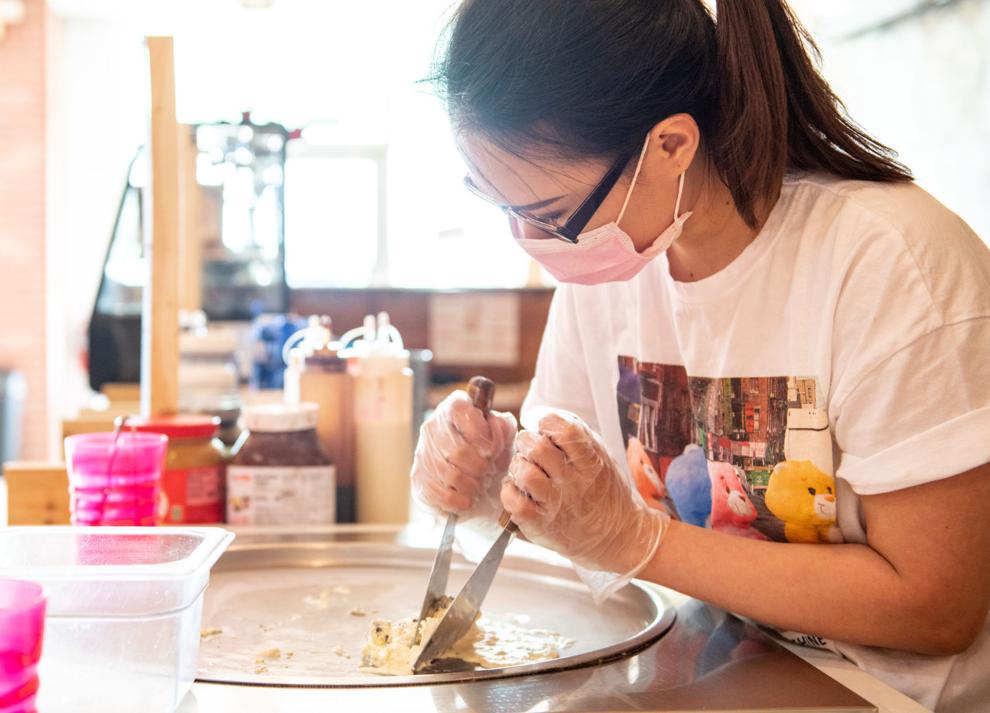 79 Degree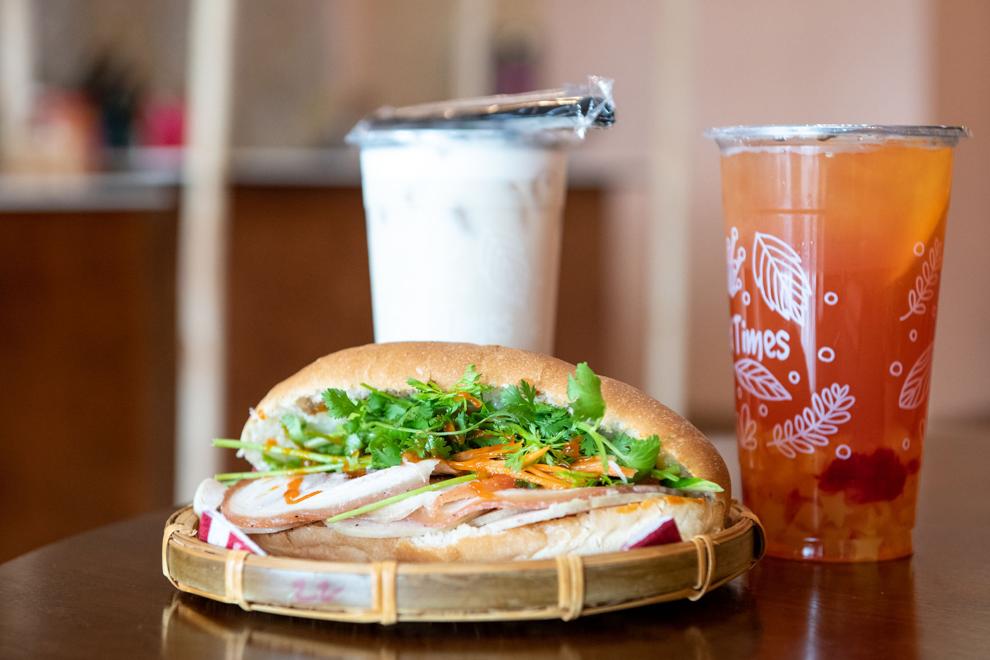 79 Degree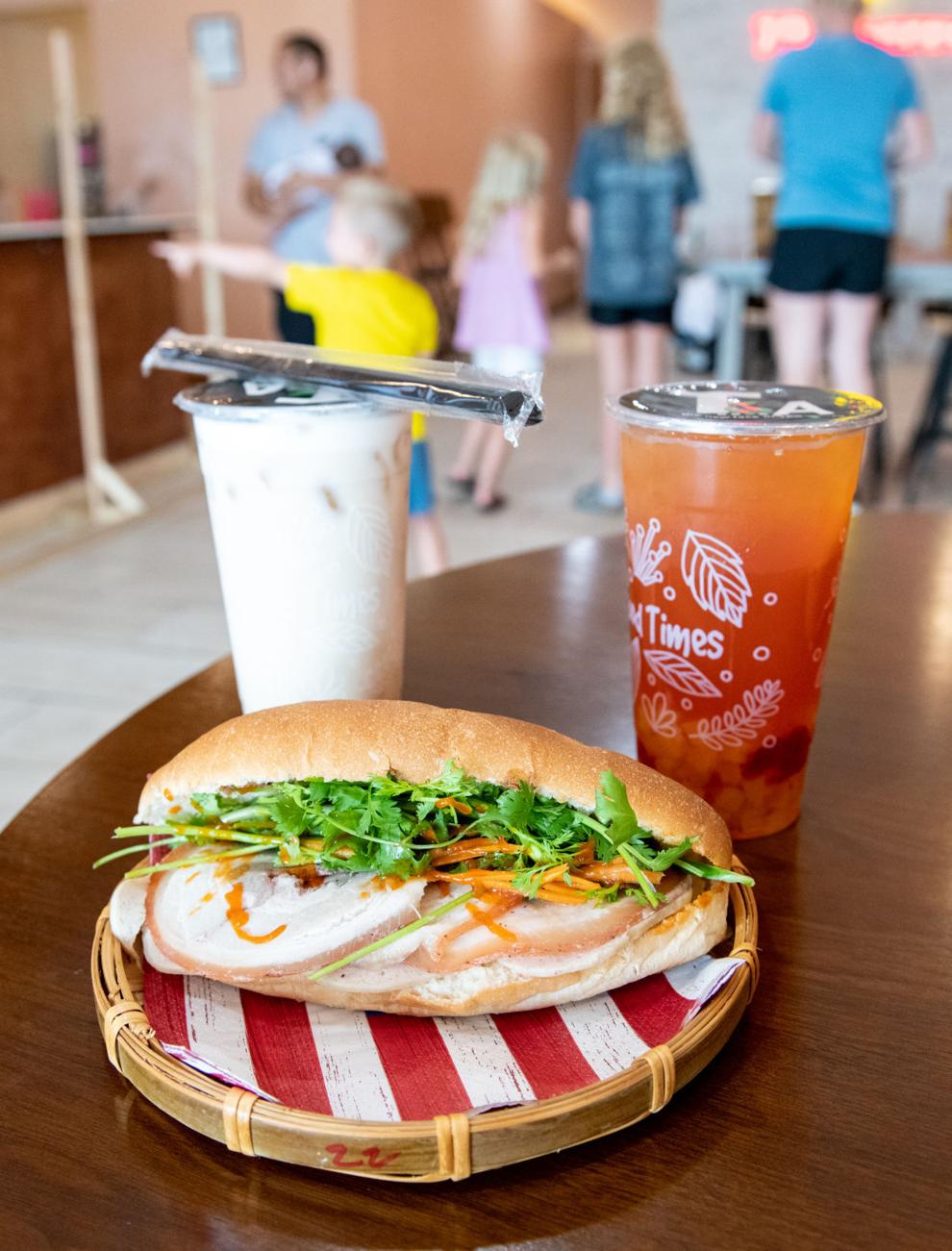 79 Degree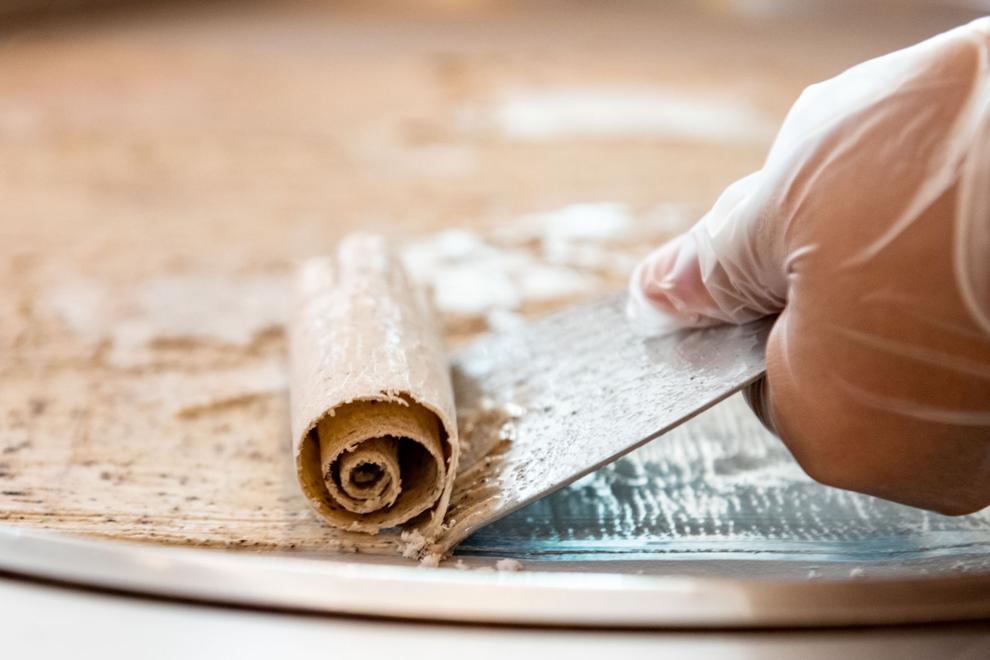 79 Degree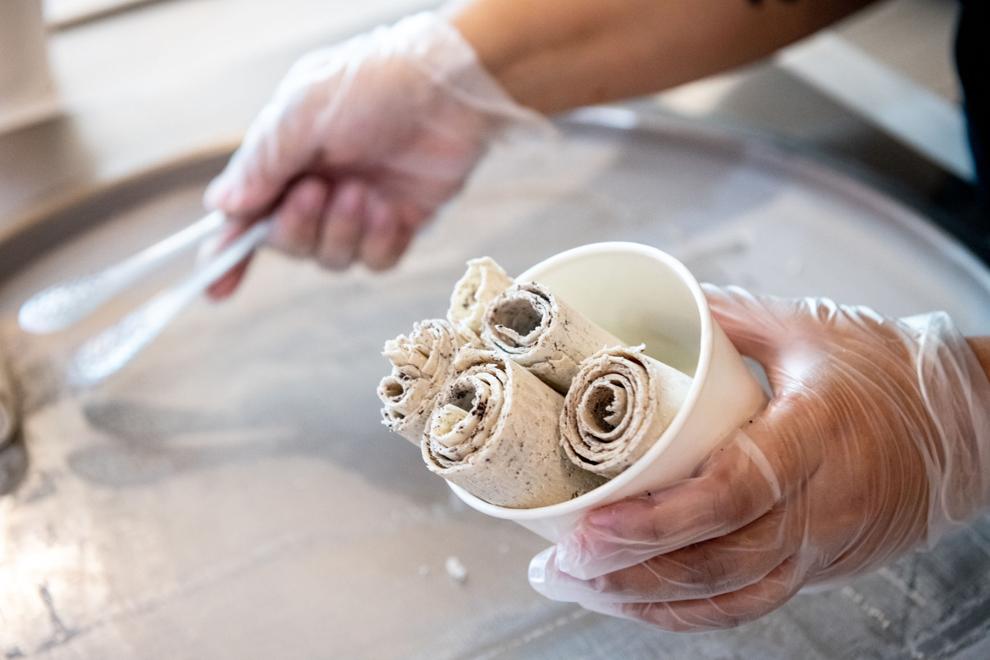 79 Degree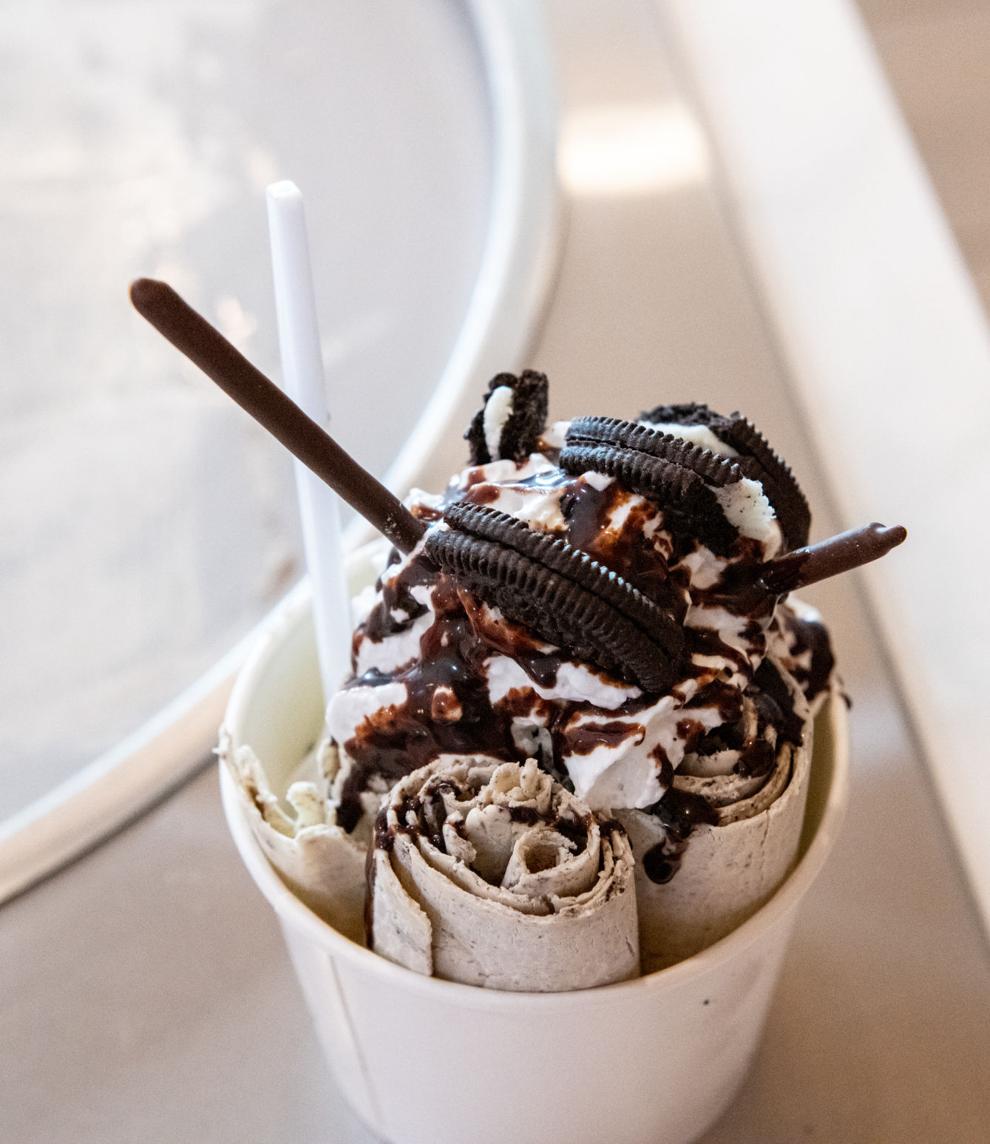 79 Degree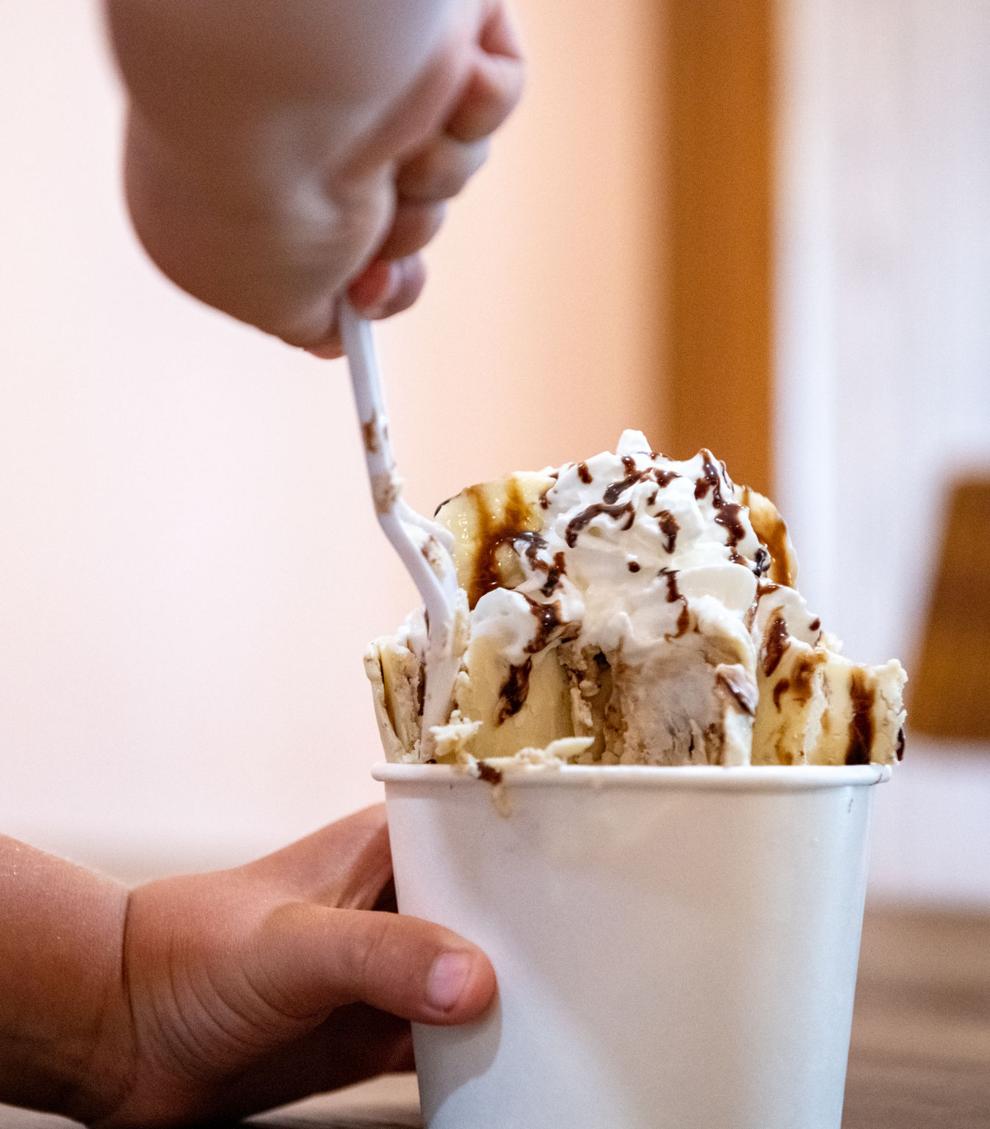 79 Degree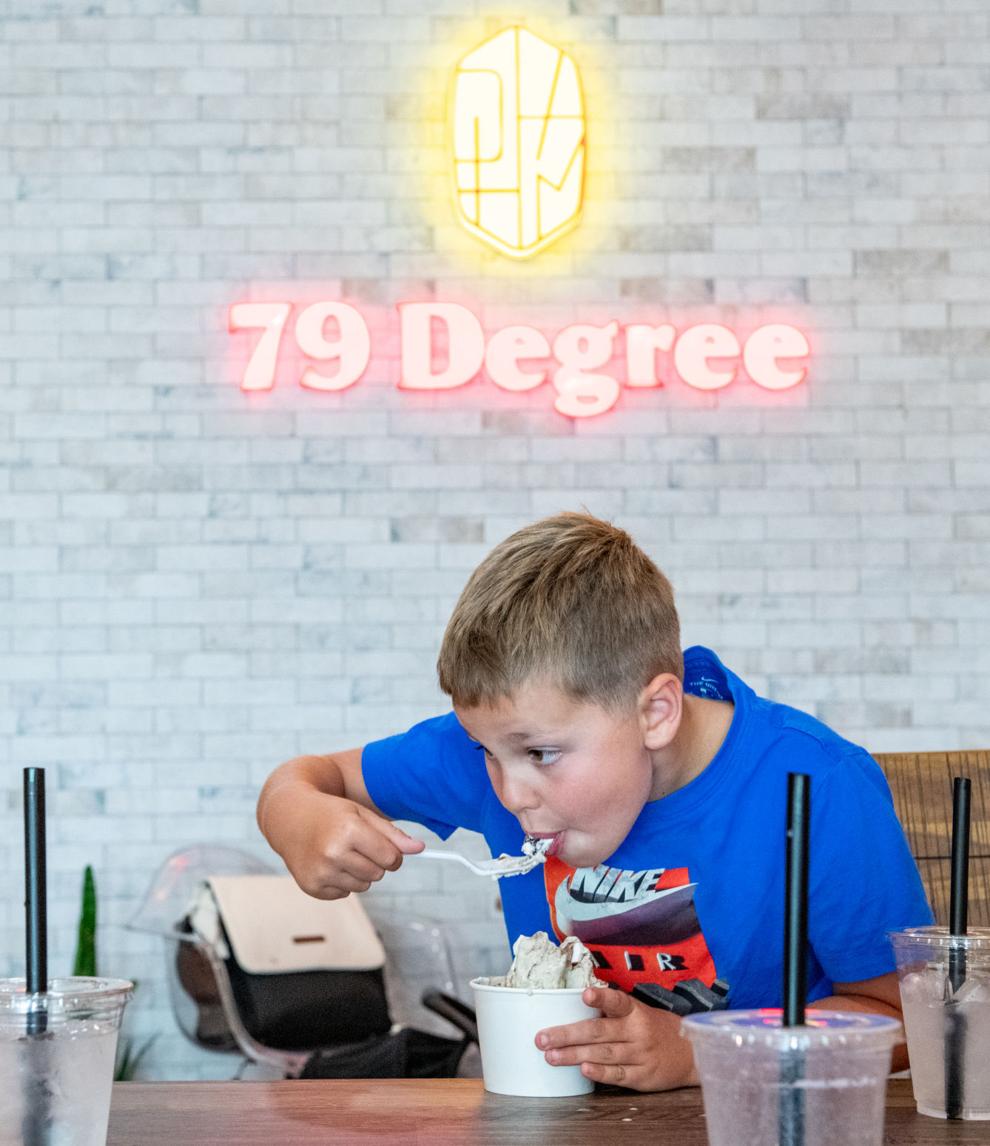 Food Truck Friday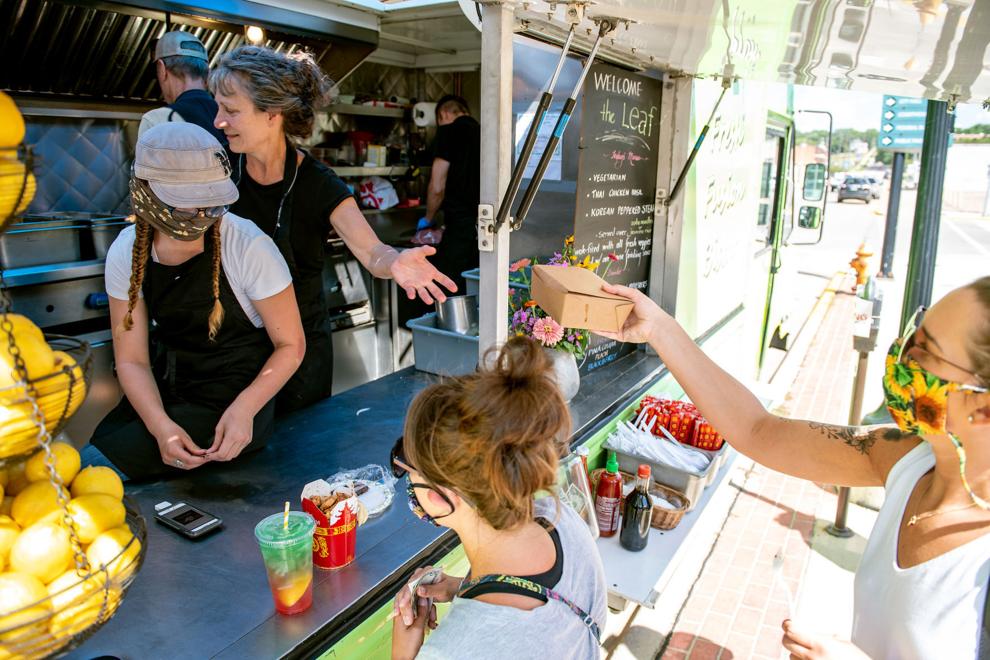 Food Blue Tequila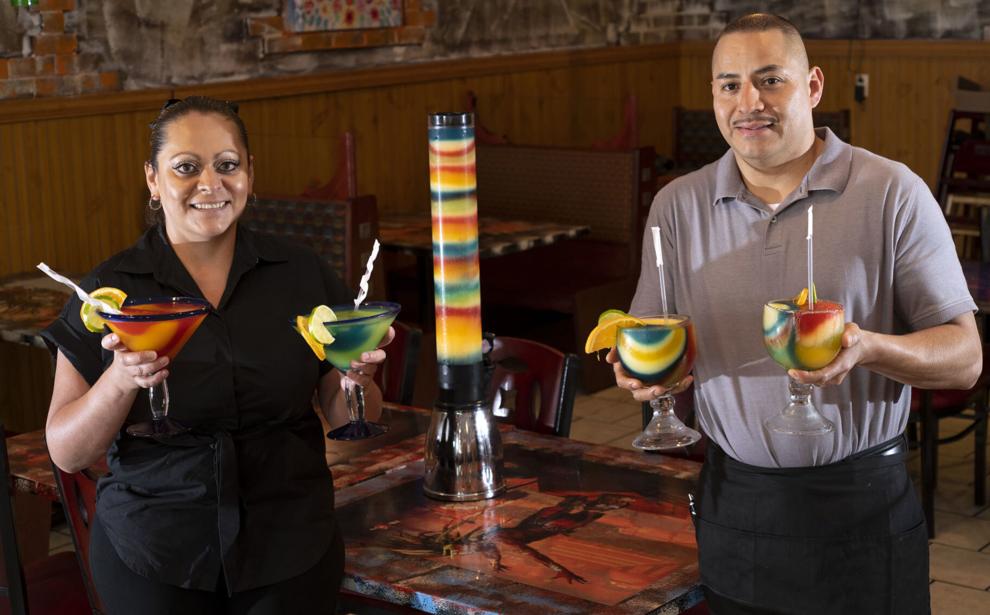 Food Blue Tequila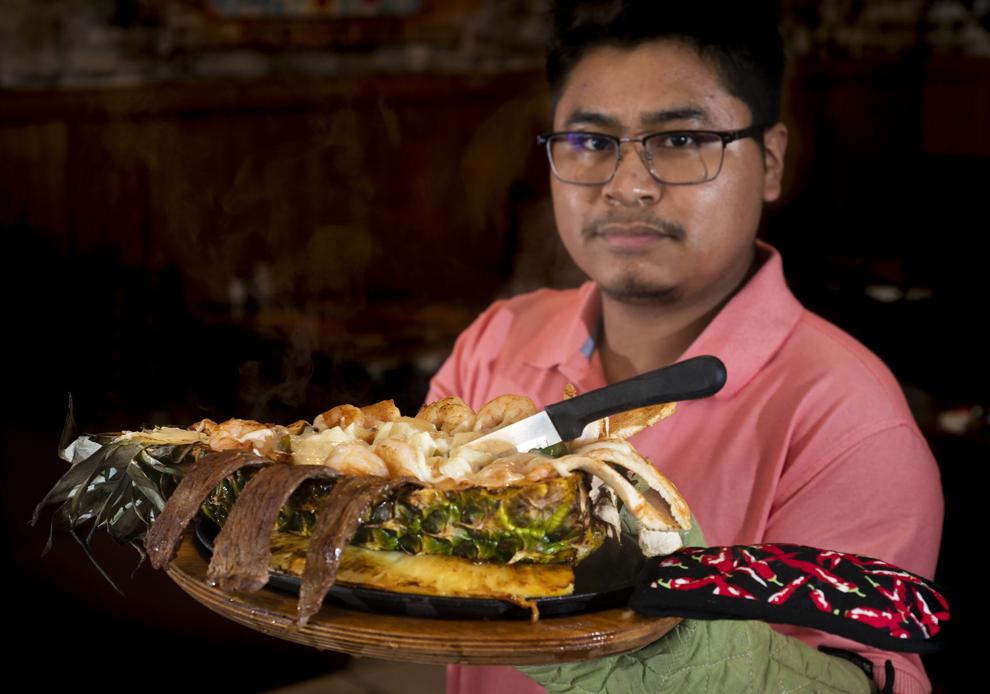 Food Blue Tequila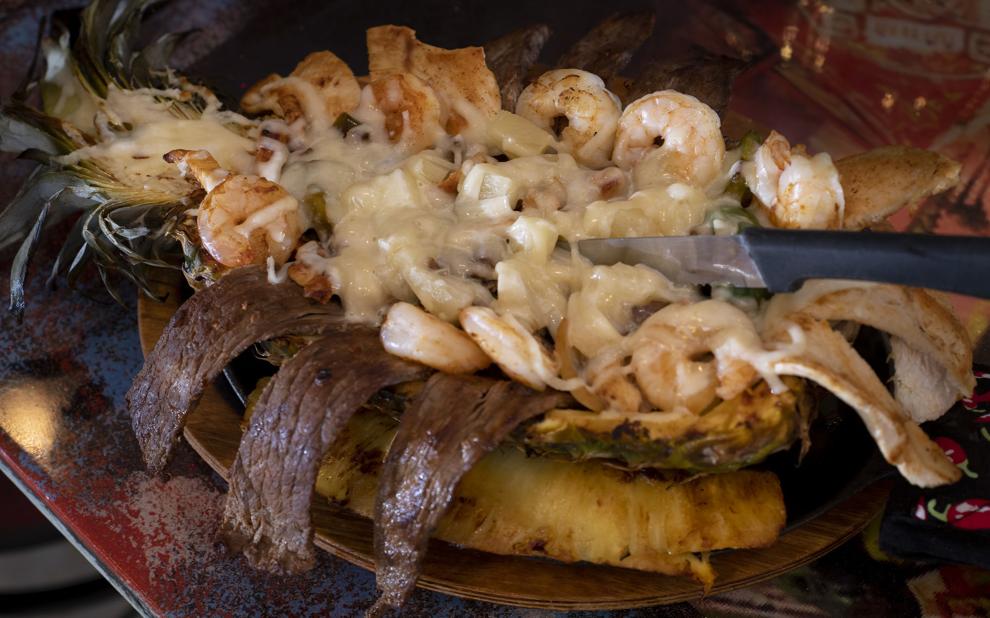 Food Blue Tequila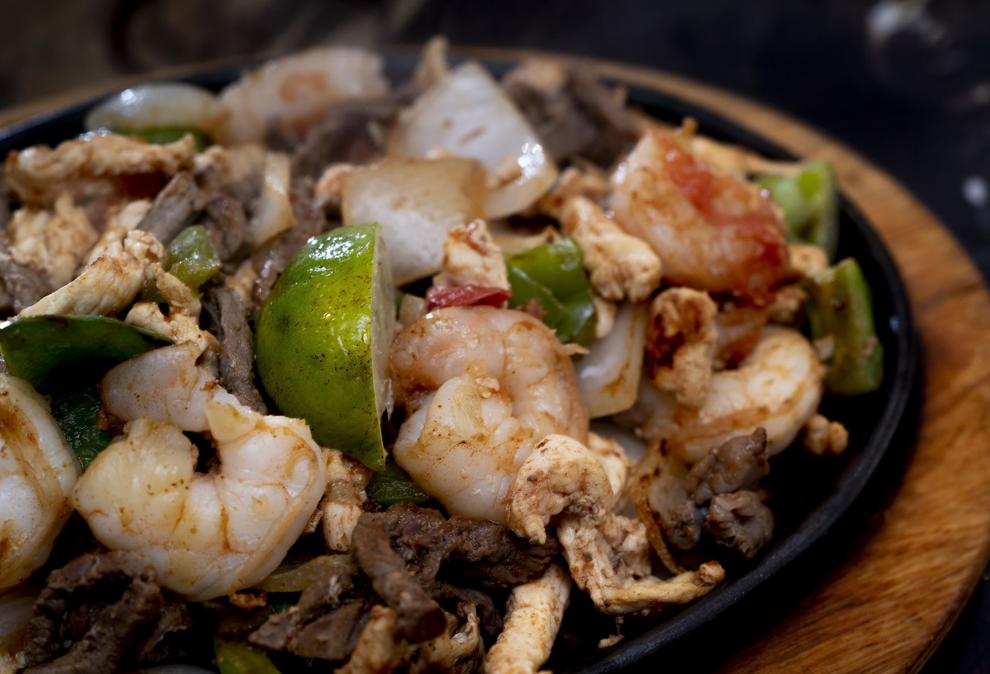 Food Blue Tequila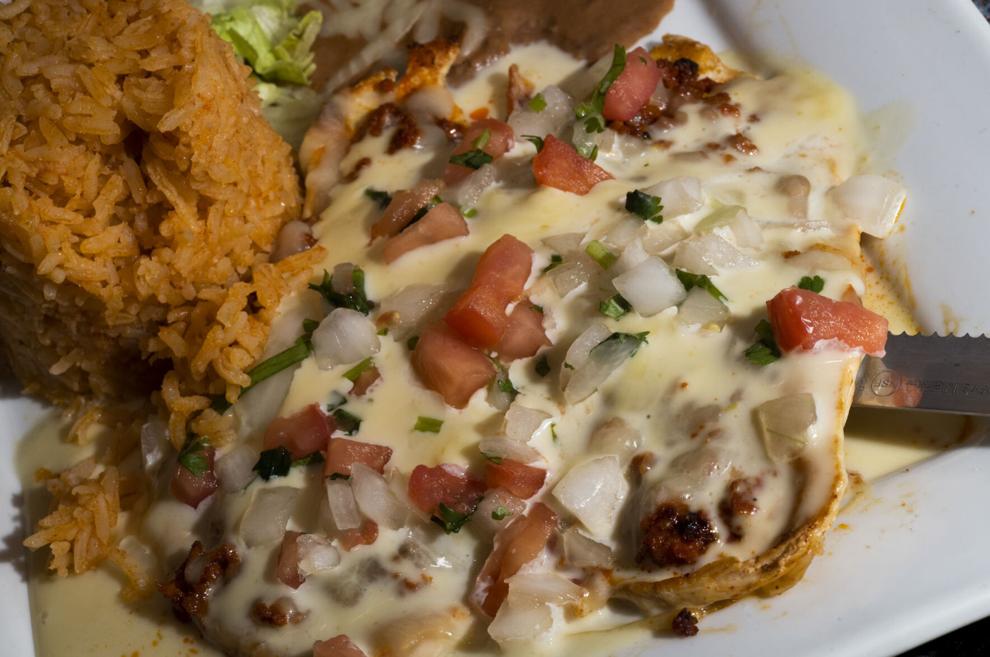 Food Blue Tequila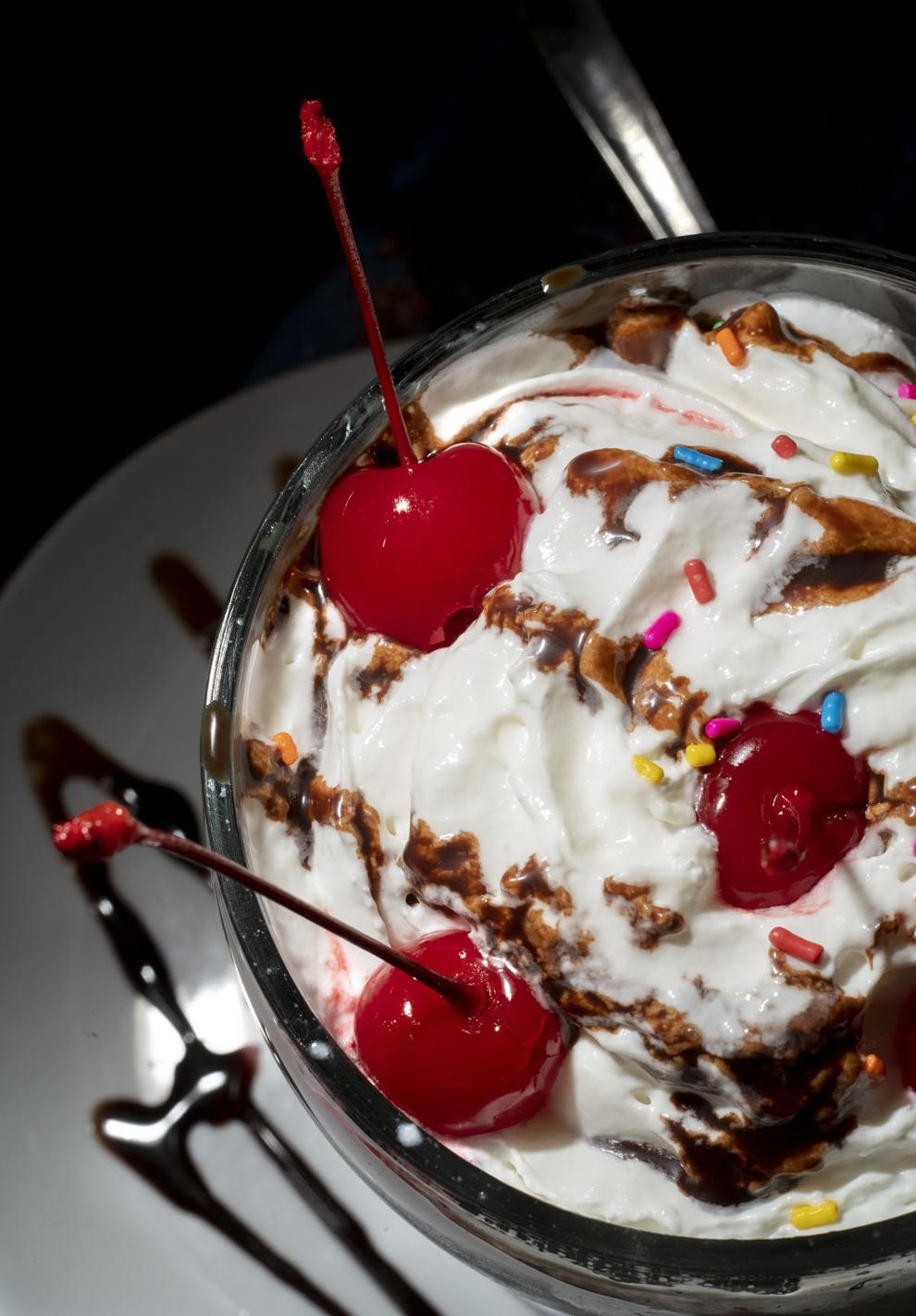 Food Main+Abbey Thanksgiving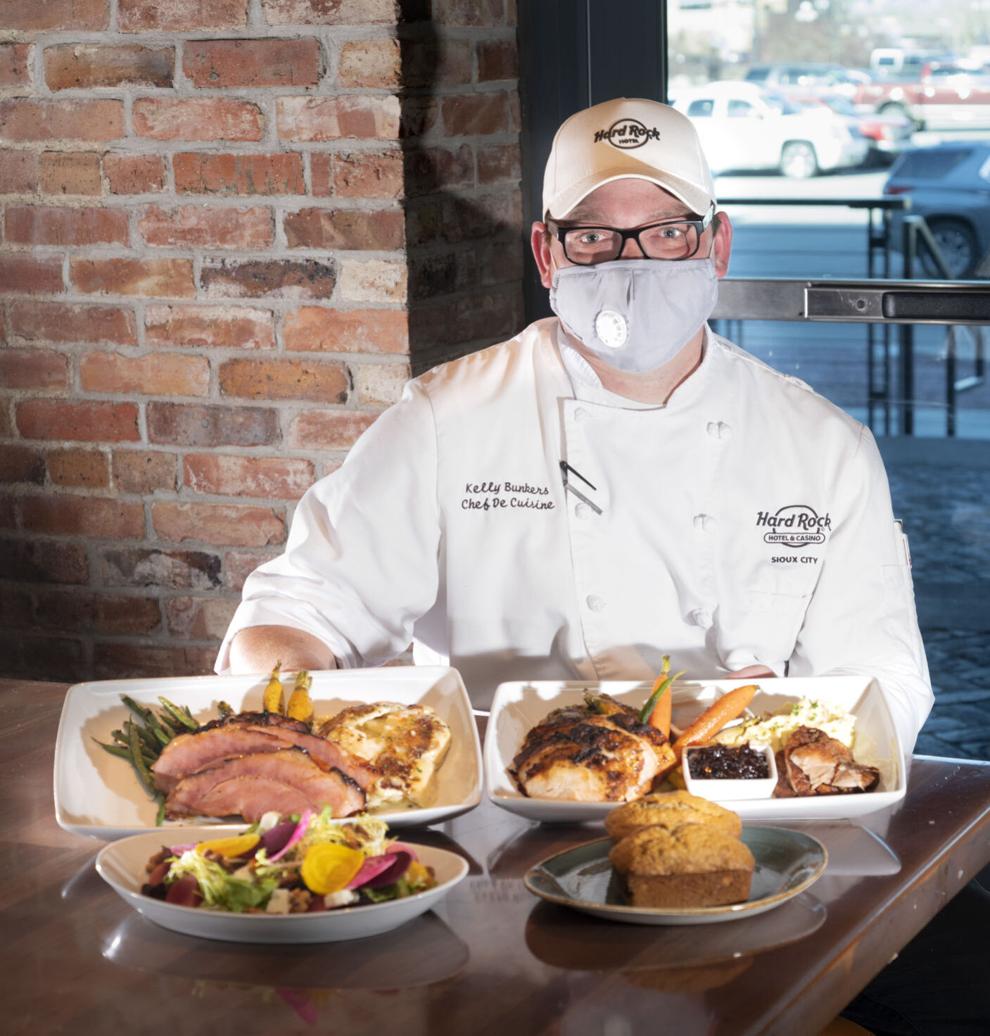 Food Main+Abbey Thanksgiving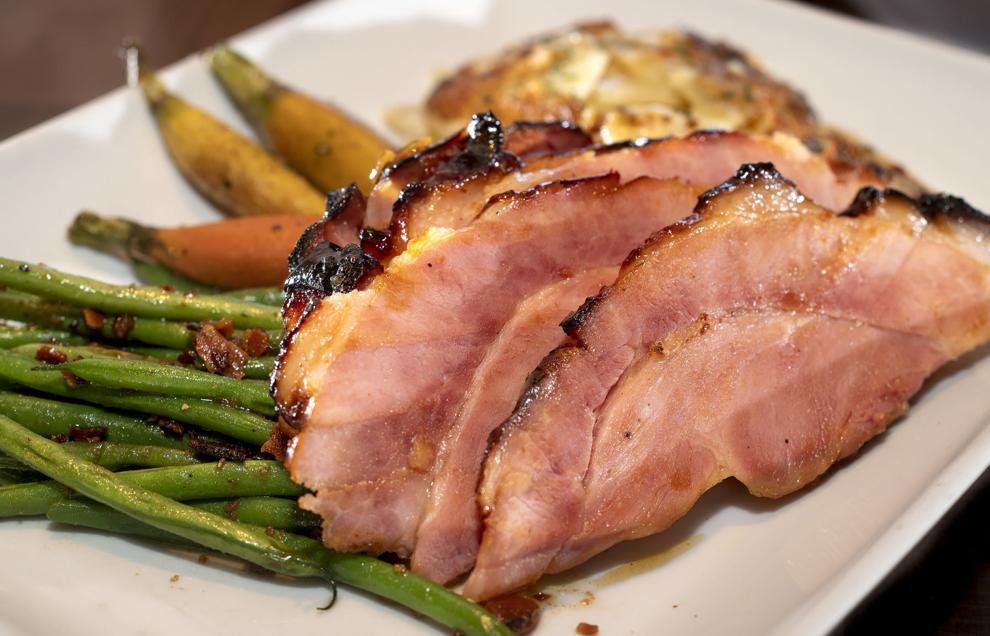 Food Main+Abbey Thanksgiving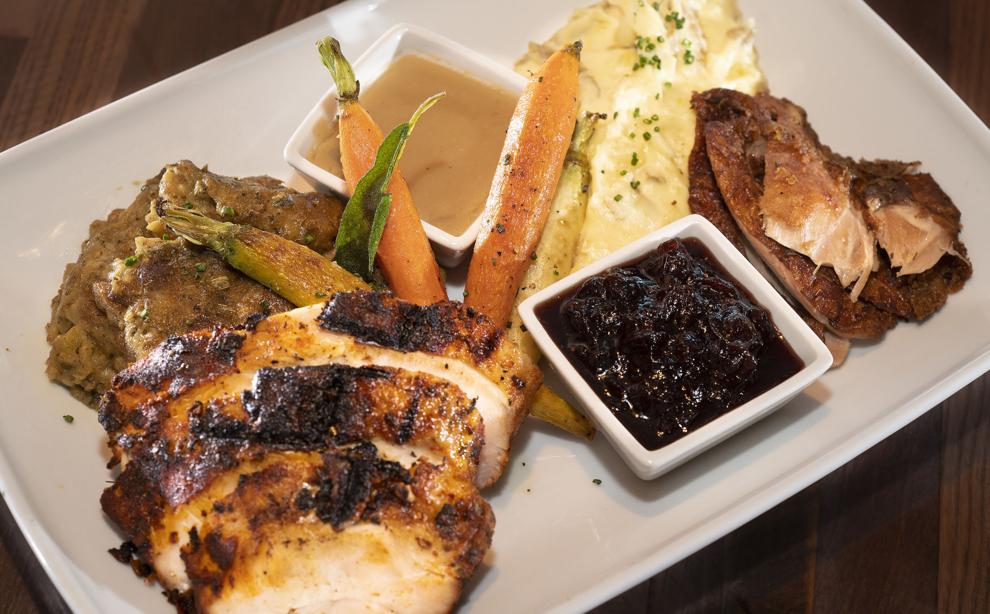 Food Main+Abbey Thanksgiving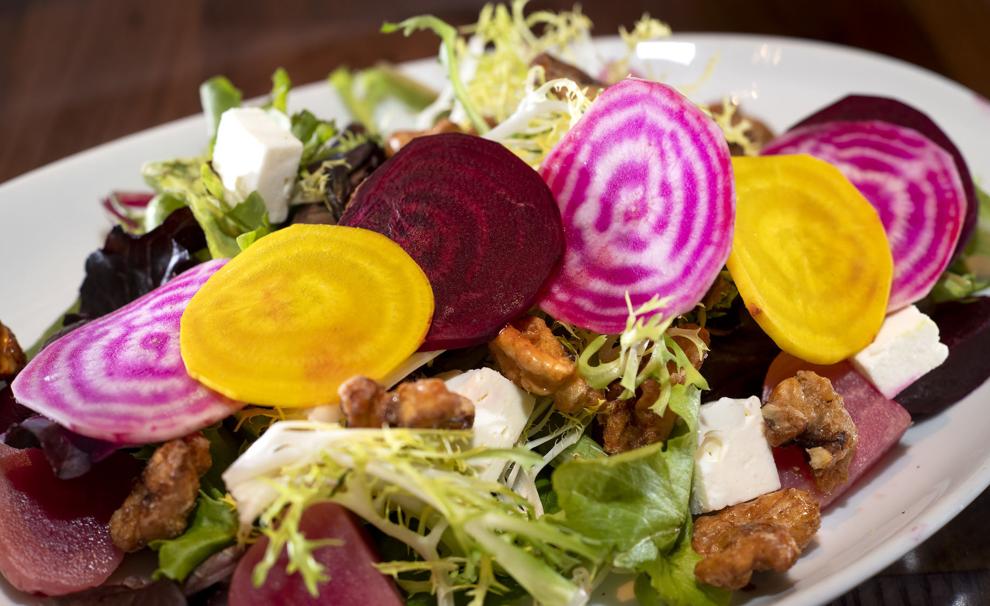 Food Main+Abbey Thanksgiving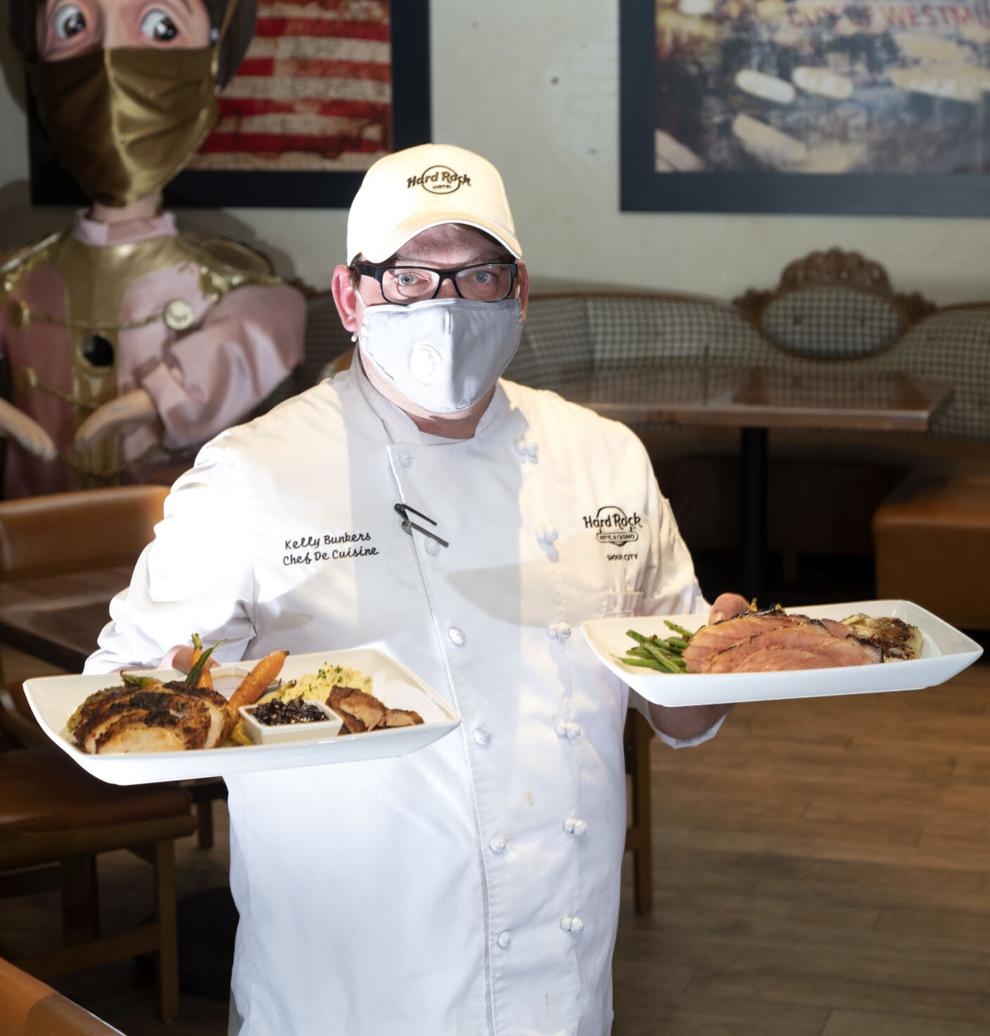 Pete's Thai on 5th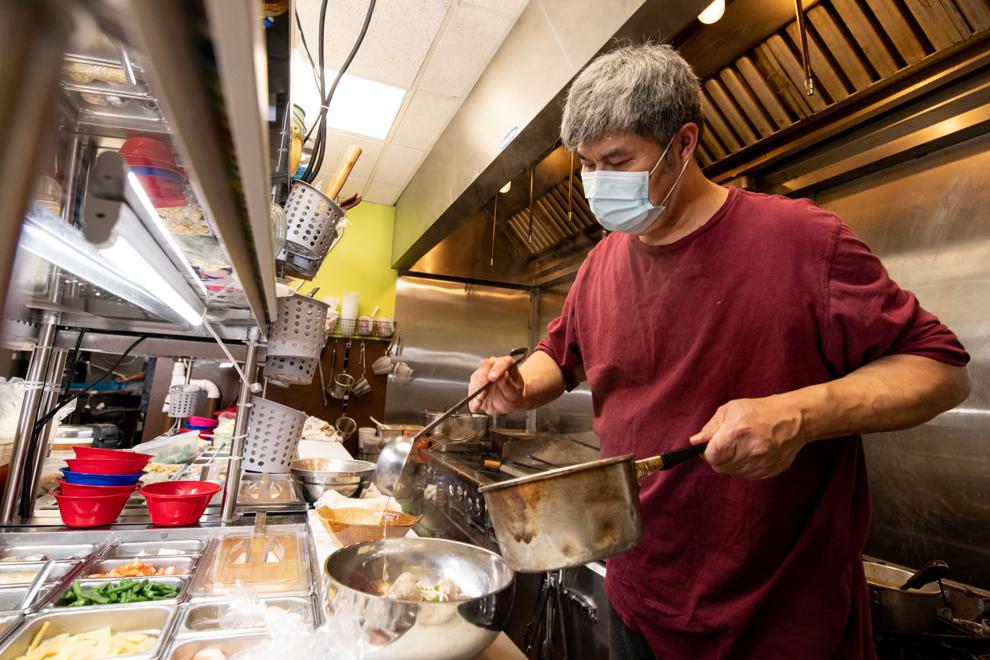 Pete's Thai on 5th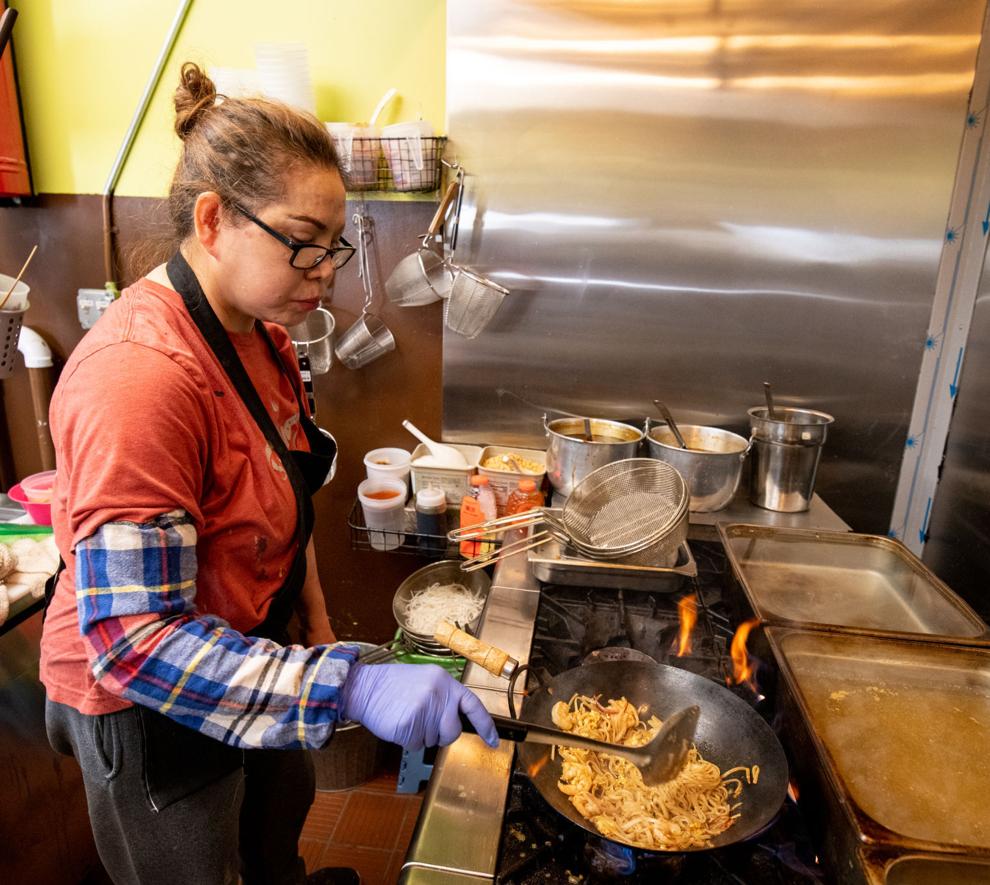 Pete's Thai on 5th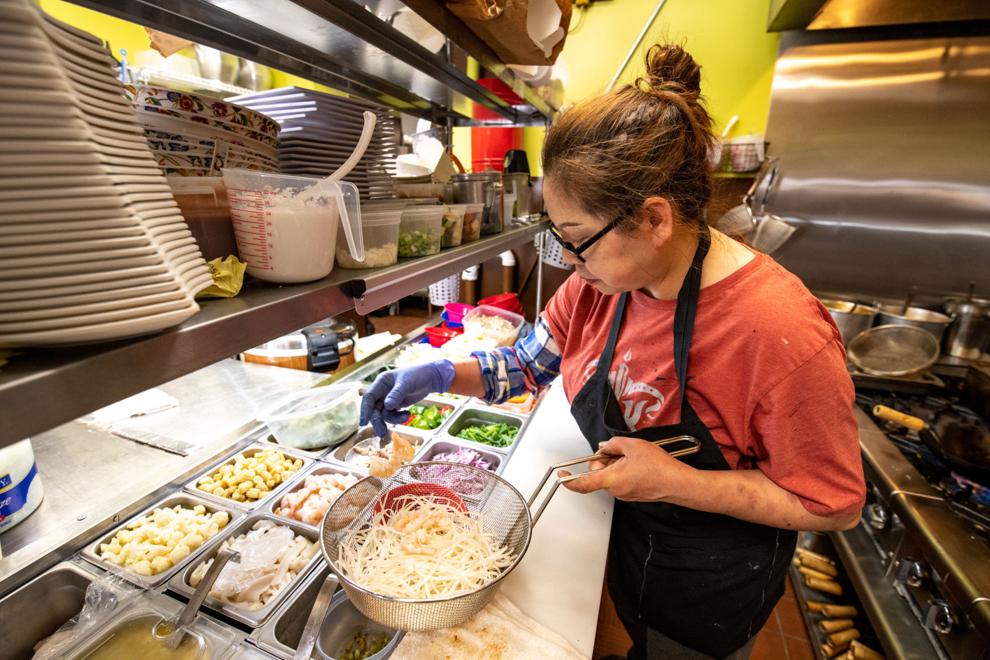 Pete's Thai on 5th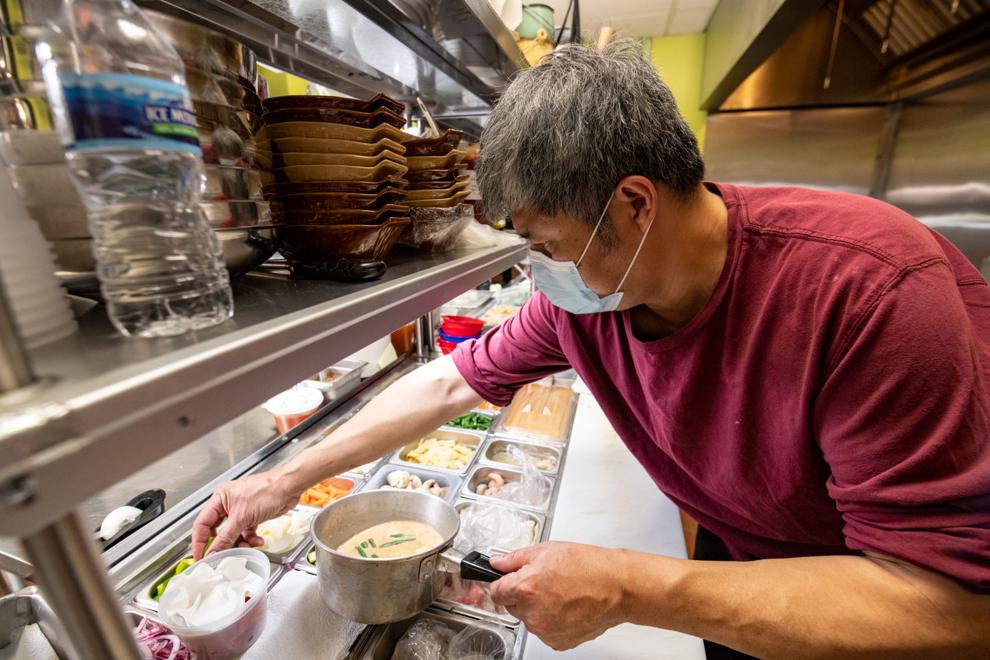 Pete's Thai on 5th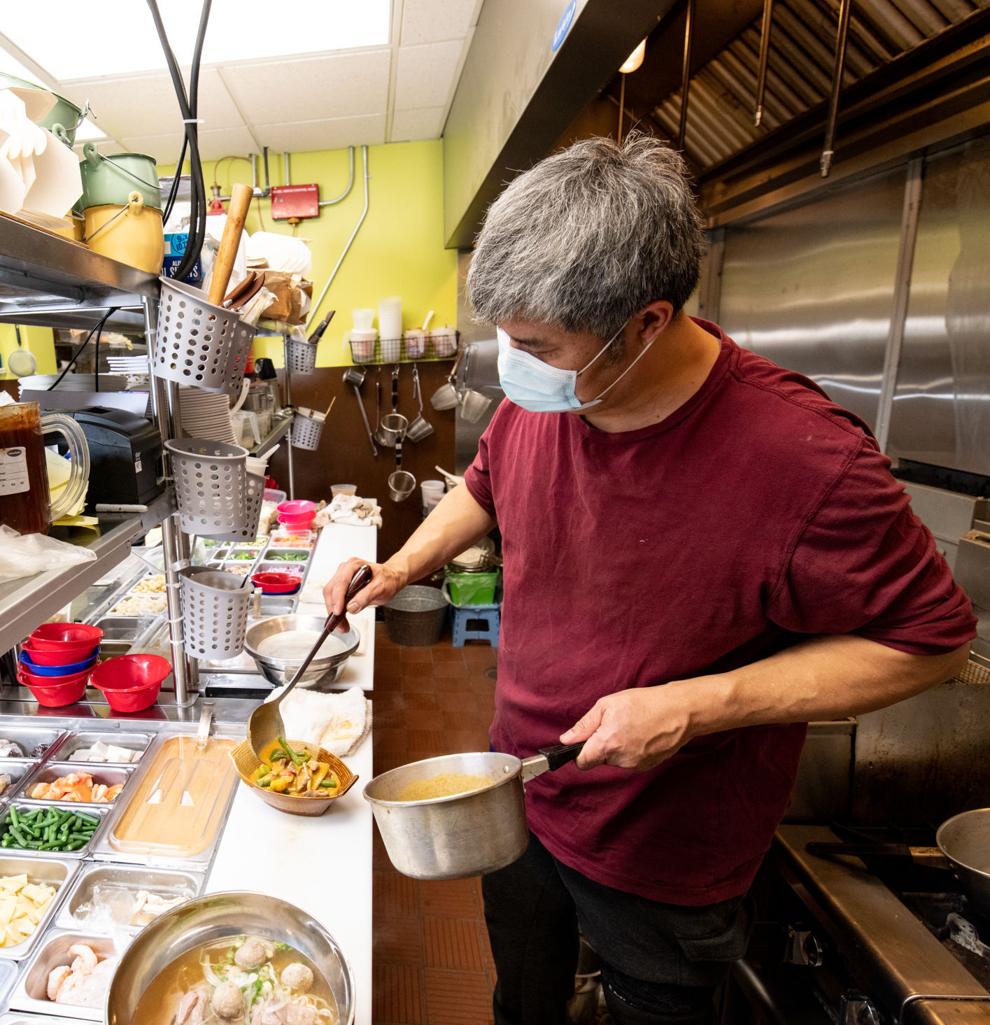 Pete's Thai on 5th
Pete's Thai on 5th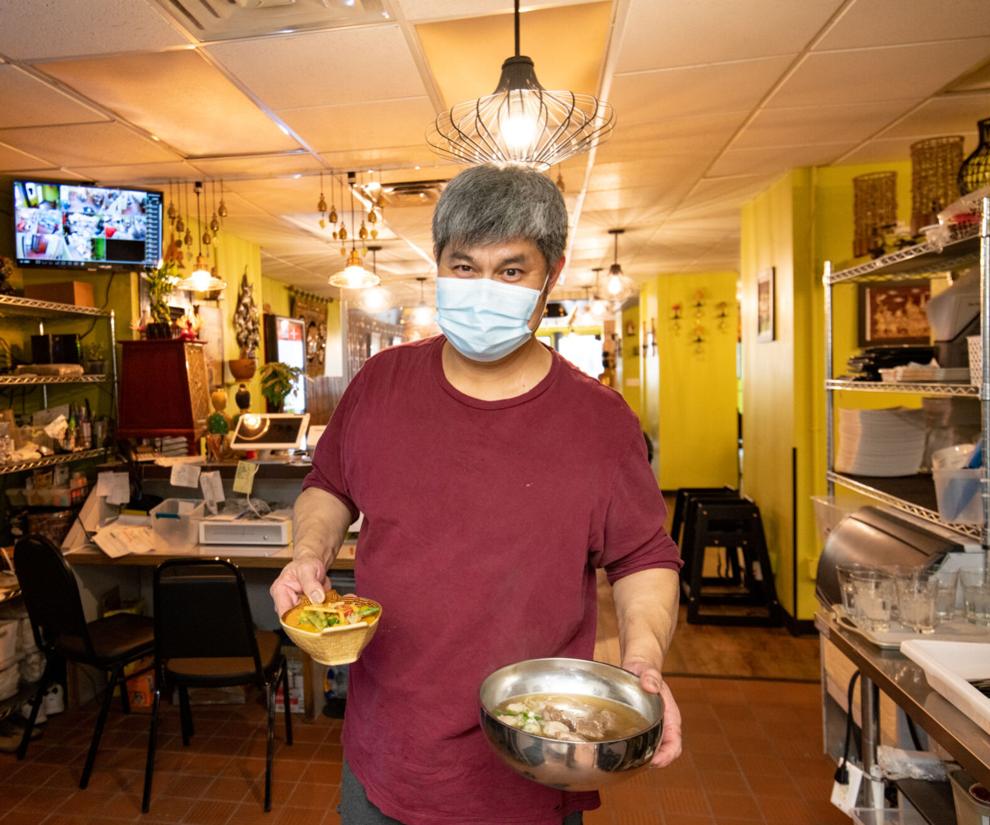 Louis Bros BBQ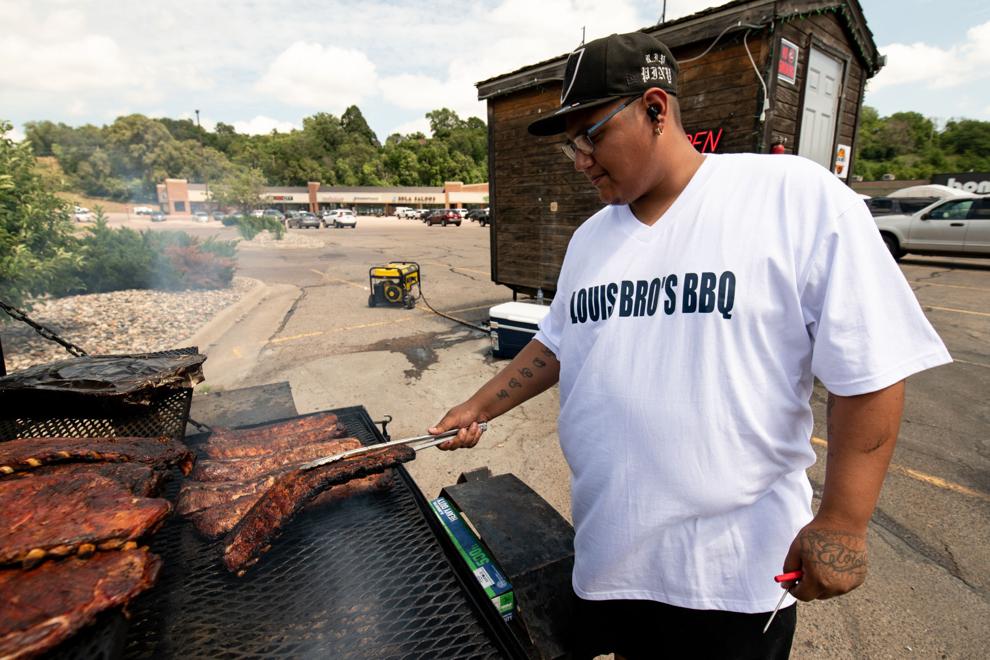 Louis Bros BBQ