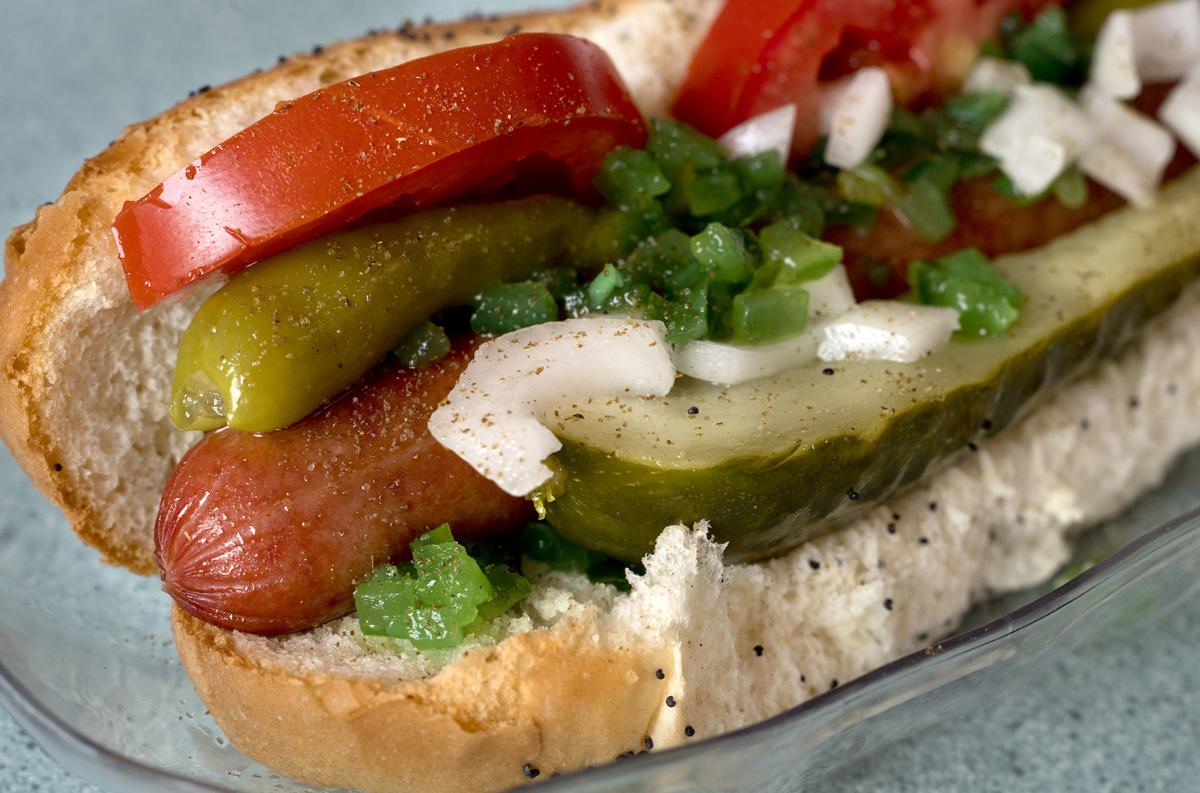 There's no polite way to eat a Chicago hot dog.
I discovered that as I tried to bite down on an all-beef wiener which was blanketed by chopped onions, tomatoes, a pickle spear, sport pepper and bright green relish inside a poppy seed bun.
If you eat it too gingerly, the toppings take a header onto your plate. However, if you squish it too aggressively, the contents will find a landing space on your just-pressed pants.
Both scenarios are a pity since Pinky's Ice Cream & Hot Dogs makes a howlingly good hot dog.
Located next door to a convenience store, the newly opened 2928 Gordon Drive location might be easy to miss. That is, if you don't see the eatery's unusually pink building.
So, who's Pinky, you ask? It isn't owner Starla Anderson, her 10-month-old son Jacob or her 13-year-old daughter Hannah, whose hair has more of a reddish-purplish tint.
"We did a Google search for hot dog restaurants and 'Pinky's' kept on popping up," Starla explained. "Well, Pinky's seemed like a fun name and stuck."
But don't think of Pinky's as simply being a hot dog joint. Nuh-uh, ice cream actually gets top billing at this family owned business.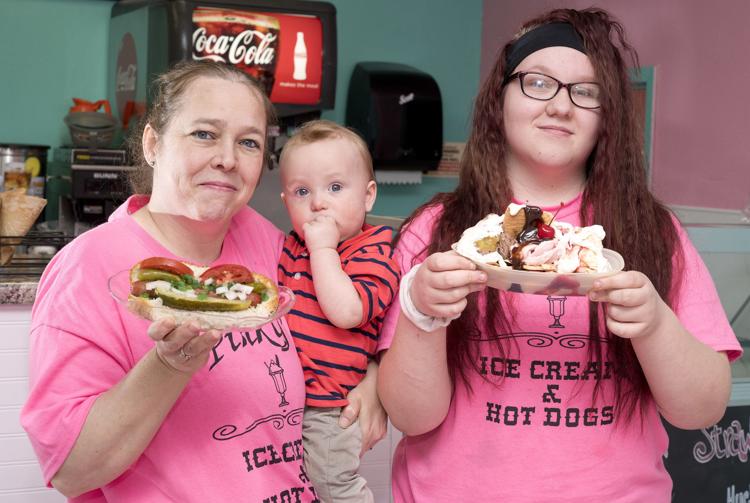 Thankfully, Hannah's already an expert at making ice cream nachos.
Um ... what the heck are ice cream nachos?
"The nachos are really just small waffle cone pieces," Hannah said, making a sundae studded with a waffle cone base, three different types of ice cream, chocolate syrup, whipped cream and a cherry on top. "The nachos give an ice cream dessert a bit of a crunch."
Plus Pinky's has some unique ice cream flavors. 
Available in a shake, sundae or simply a cone, you can get ice creams with distinctive names like "I'm Your Huckleberry" (a berry-based ice cream); the "Superman" (a red, yellow and blue fruit punch-flavored ice cream); and a Unicorn Power ice cream, which is a particular favorite of 10-month-old Jacob.
You have free articles remaining.
"Unicorn Power ice cream is made with a mix of cherry and raspberry ice cream, along with plenty of candy sprinkles," Hannah said. "Plus we add some marshmallow fluff because everybody likes marshmallow fluff."
"The Jolted Cow has a bit of espresso in it," Starla said. "I'm usually a strictly chocolate girl but I admit I am curious about coffee ice cream."
This is one of the best aspects about Pinky's Ice Cream & Hot Dogs. You never know what to expect.
"We'll be adding more ice cream flavors as the weather heats up," Starla, a first-time restaurant owner, said. "In addition, we'll be adding items to our food menu."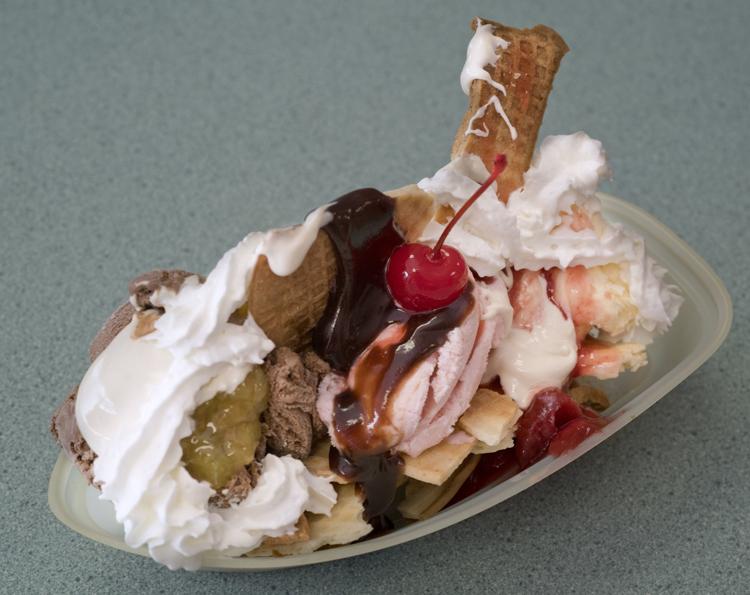 Currently on the drawing board is an Italian Beef Sandwich recipe that Starla's still tinkering with. 
It may soon join up with the Pinky Dog (a variation on a Coney dog); the Super Dog (which ups the ante with a handful of veggies); plus the aforementioned Chicago Dog, which has a tidal wave of toppings to tickle one's taste buds.
Open for less than a month, Pinky's was designed to satisfy a niche.
"We always wanted to open a place that was colorful and fun," Starla said, admitting there is something wonderfully retro about an eatery that specializes in food from one's childhood.
"Sometimes, you just want to relive a memory of an earlier time," she said, adding that ice cream and hot dogs are often a part of that memory.
What's the best way to eat a Chicago Hot Dog?
Open your mouth as wide as possible and get in touch with your inner pelican.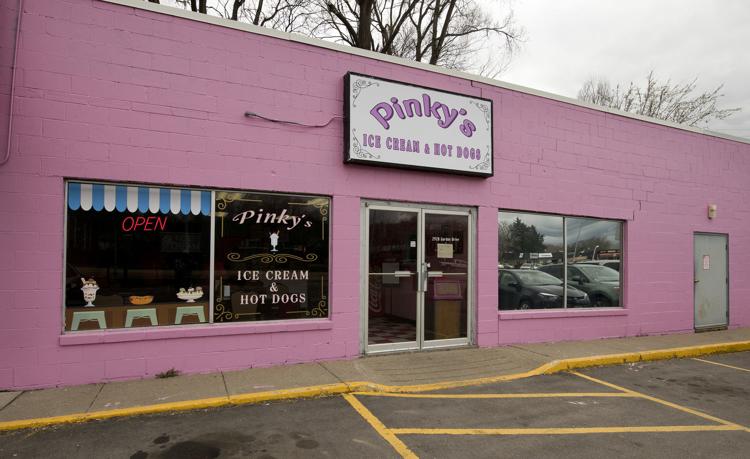 Believe us, you do not want to want to drop a single tomato slice, pickle spear or, even, some slippery relish from Pinky's winning wiener creation. Nope, it is that good.
Is it a pretty sight to behold? Absolutely not. But, like we said, there is no polite way to eat a Chicago dog.
Copyright 2019 The Sioux City Journal. All rights reserved. This material may not be published, broadcast, rewritten or redistributed.