While Up in Smoke started this year as a BBQ competition set up by Downtown Partners and the folks at The Marquee, this event (slated for Sept. 14) benefiting Support for Siouxland Soldiers has transformed from the original competition to a BBQ tasting, but will still be benefiting the worthy cause.
Marquee co-owner Mitch Martin says that due to the lack of time between the announcement of the event and the event itself, Up in Smoke had to be drastically scaled back in scope. While it was originally intended to be a friendly competition to see who could BBQ the best pork and chicken in Siouxland, this year it will serve as a teaser for next year's full-on competition.
"Originally it was going to be a full-on competition, but the timing didn't work out," said Martin. "There is a Bacon Fest and a Rib Fest, but there isn't a full-on BBQ festival here in Sioux City. Because of the timing we had to scale back this year, but it is still going to be focused around BBQ and supporting local soldiers."
"People need more time to schedule something like this than we allowed for this year," said Ragen Cote of Downtown Partners.
According to Cote, the idea for this fundraiser originally came from the mind of Marquee co-owner Kelly Quinn.
"Kelly called us up with the idea for Up in Smoke, and we thought it was a great idea," said Cote.
For Cote and Martin, the ideal BBQ takes two different forms.
"No sauce," exclaimed Cote.
"The perfect BBQ to me is lightly smoked and succulent without an overbearing taste to it," said Martin. "Ribs shouldn't fall off the bone; they should have a little snap to them. A little bit of spice never hurts anything."
Smokin' Clams BBQ will be providing the proteins at the Marquee benefit.
You have free articles remaining.
While this event looks totally different than it was originally intended and Downtown Partners is no longer taking part this year, Cote insists that Downtown Partners made headway with the event and will be better prepared for the competition slated for next year.
"I think it is important to see that from Downtown Partners' perspective, what we have put into this year's event will be able to be transferred to next year's event," said Cote. "Nothing was lost in the planning of this. We are now even in contact with the Iowa BBQ Association to get on their annual calendar. We want to make this an actual sanctioned BBQ competition in the future...not just an amateur competition. We want to make it a really big event."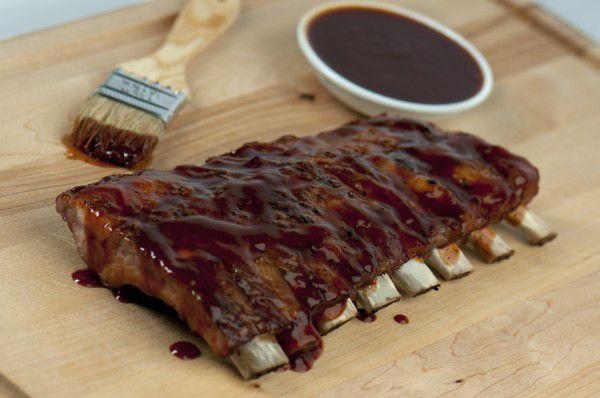 If you want a full meal and not just the smoked meats, don't worry. The Marquee will take care of the sides including beans, coleslaw and more.
There will even be some entertainment to go with the delectable dishes with performances by GhostCat, Spencer Aspleaf and My Enemy...more music will be announced soon. Also, the Iowa vs. Iowa State game will be projected on the big screen starting at 3 p.m.
Why did the founders of this event decide to raise money for Support Siouxland Soldiers above any other local charity?
"It is an awesome organization that helps local military personnel and family," said Martin. "The important thing to me is that everything they do stays in Siouxland."
BBQ is one of those things that tends to connect people, no matter your color or creed. Most people love BBQ and that can bridge a gap not many other things can.
"It is a comfort food," said Martin. "Aside from that, everybody has their own thing they like to BBQ. This event (and next year's event) will provide a friendly atmosphere where you can share techniques with other BBQ enthusiasts."