As soon as Pete Utthachoo opened the doors to Pete's Thai on 5th a few weeks ago, former customers greeted the veteran restaurateur like an old friend.
"Everybody was saying, 'Welcome back, Pete,' 'we missed you, Pete,'" he said with a big smile. "Then, they ask, 'You're still going to be making the pumpkin curry, the Pad Thai and the Spicy Wok Noodle, aren't you?'" 
Utthachoo chuckled, affirming that all of his authentically Thai meals will be making a comeback after a three-year absence.
"It feels good to be back in Sioux City," he said inside his eatery, located at 507 Fifth St. "It feels good to be home."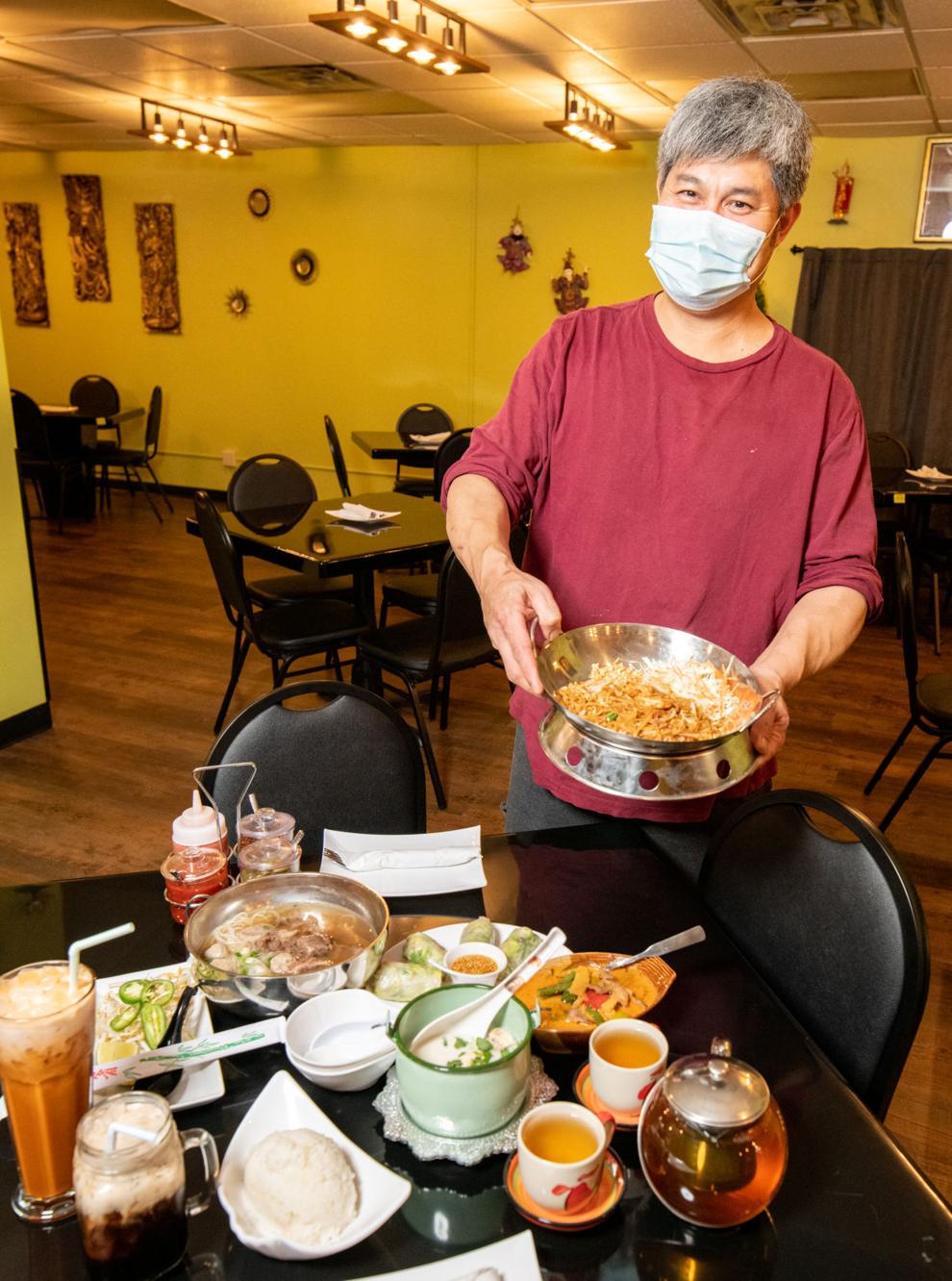 NEW LOCATION, SAME THAI CUISINE 
A native of the southeast Asian nation of Thailand, Utthachoo emigrated to the United States in the mid-1990s. Working at various West Coast restaurants, featuring a wide variety of cuisines, he excelled at fusion foods -- meals that combined elements and ingredients from around the world.
It was only after partnering with his mom Penny in a restaurant in California that Utthachoo uncovered the secrets of Thai cuisine. 
"My mom never wrote down recipes," he explained. "It was always a dash of this ingredient or a dash of that ingredient. She knew a dish was done correctly as soon as she tasted it. Everything was instinct with mom."
While their Thai restaurant struggled and, eventually, closed, Utthachoo eventually took the culinary lessons taught to him by his mom when he moved to Sioux City in 2006.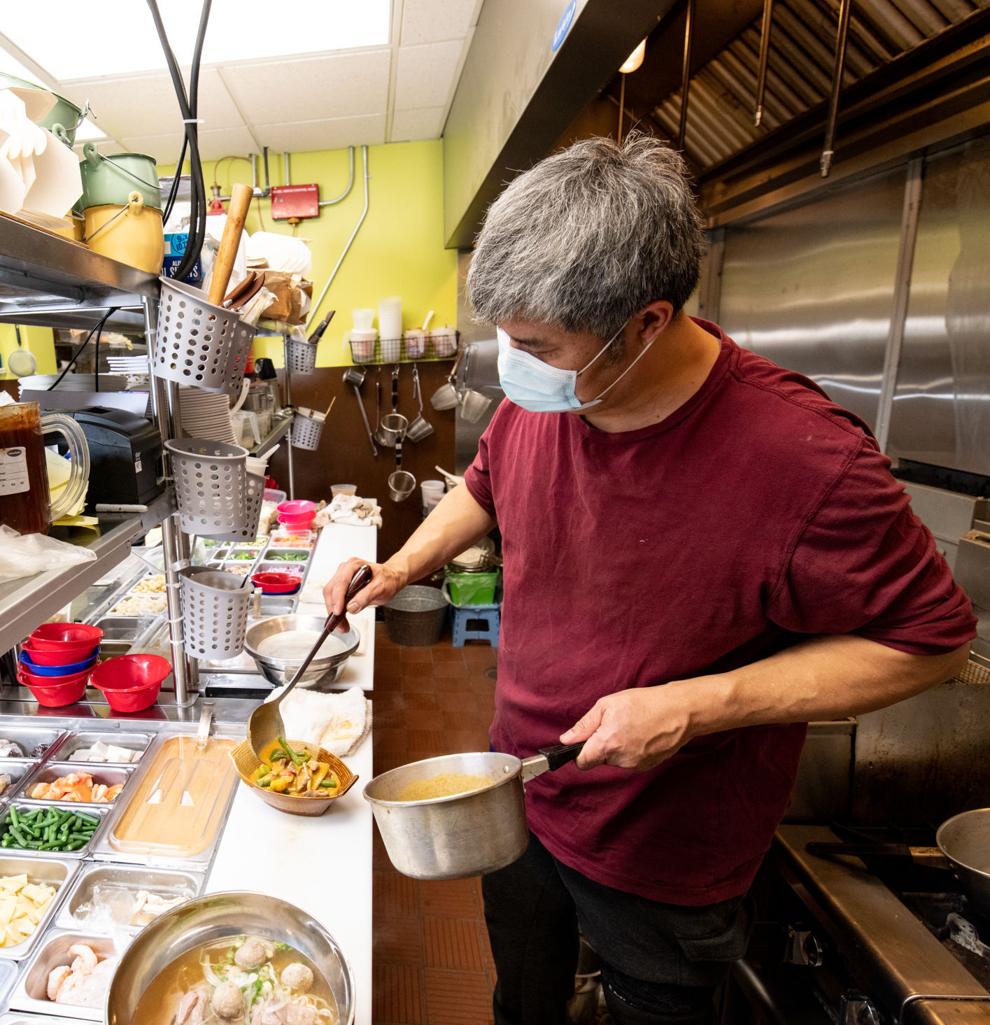 BRINGING SOUTHEAST ASIAN CUISINE 
After arriving in Sioux City, Utthachoo opened Diamond Thai Cuisine, a 515 W. Seventh St. restaurant that became known for its flavorful specialties.
"When I moved to Sioux City, nobody knew what Thai food was," he said. "They knew Chinese food or Japanese food but not Thai."
Because of that, Utthachoo began spending time outside of his restaurant's kitchen, offering diners a tableside tutorial on Thai cuisine.
Wasn't Thai food spicy, people would ask? Not necessarily, since the cuisine's heat is based on levels. If you prefer walking on the mild side, Utthachoo can make a dish to your liking. If you like spicy, he has a whole tray of house-made flavor enhancers like a zesty Sriracha and a fragrant Thai Chili Sauce to give food a wow factor.
For an entire decade, Utthachoo attracted a devoted following of customers who couldn't get enough of Diamond Thai's curries, soups and entree items. Plus he picked up more than a few Weekender Siouxland's Choice Award wins in the process
However, Utthachoo was tiring of the hectic pace. He wanted a change of scenery. 
In 2017, he sold Diamond Thai Cuisine to Viengkhone "Kee" Seummalavanh and Phouthone "Lay" Ngadouangrath, who've continued to run the restaurant ever since.
During his time away from Sioux City, Utthachoo assisted in the opening of Thai eateries in Dubuque, Iowa, as well as in Utah.
"Having worked in several cities in different parts of the country, I've noticed every place is unique," he said.
But none could compare to Sioux City.
Over the past three years, Utthachoo heard from former customers.
"They said they missed me," he said. "I missed them as well."
Earlier this year, Utthachoo heard a prime spot in downtown Sioux City had opened up. It seemed perfect for a new restaurant for Utthachoo.
In early December, Pete's Thai on 5th (507 Fifth St.) was ready for business.
"Immediately, old customers came back," Utthachoo said with a grateful smile. "They wanted what they were craving. Instead of ordering a meal by name, they'd order it by number. Instead of saying they want out Tom Kha Kai, customers requested the 'Number 19.'
"Customers not only remembered what they liked, they even remembered the menu number," he said, laughing.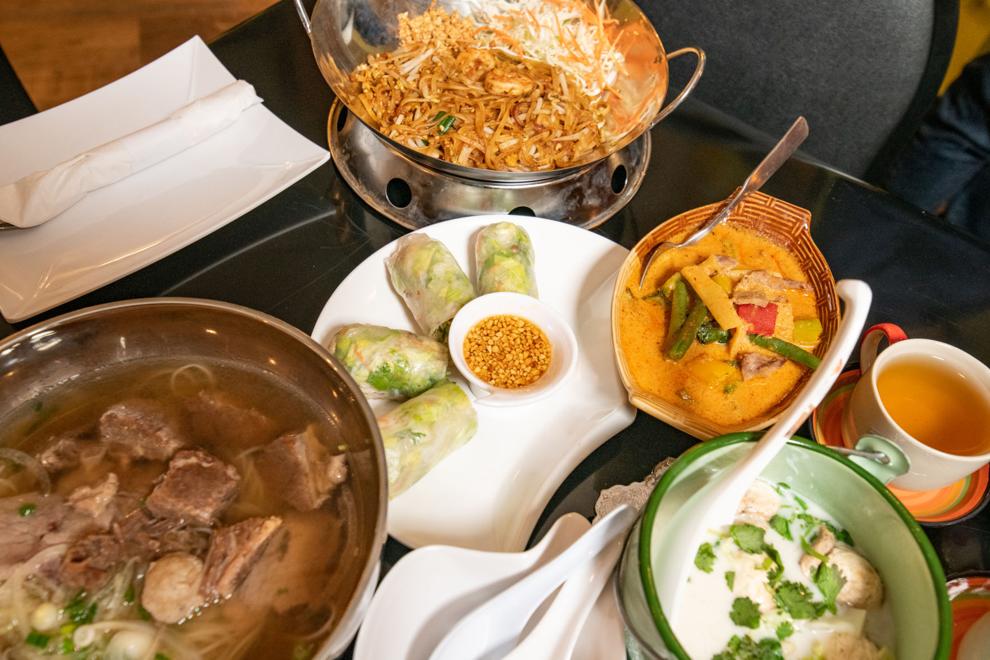 SOMETHING FOR EVERY TASTE
But don't be surprised if you see a few unique items on the menu. 
For instance, Utthachoo is now offering his own take on Pho, the classic Vietnamese noodle soup.
"While Vietnamese and Thai foods are different, they do share similar ingredients," he said. "Classic pho contains beef broth, cilantro, scallions, peppers and sliced onions. My Thai Pho has some secret ingredients."
Not only that, but "Pete's Thai Pho" comes with your choice of Sliced Beef and Meatball, Chicken Breast and Chicken Meatball, Mixed Seafood, "Surf & Turf" and Veggie Tofu soups.
Also coming soon are "Pete's Boba Shakes" that come in banana, peaches, taro, cream soda green tea, lychee, strawberry, honeydew, mango and avocado flavors.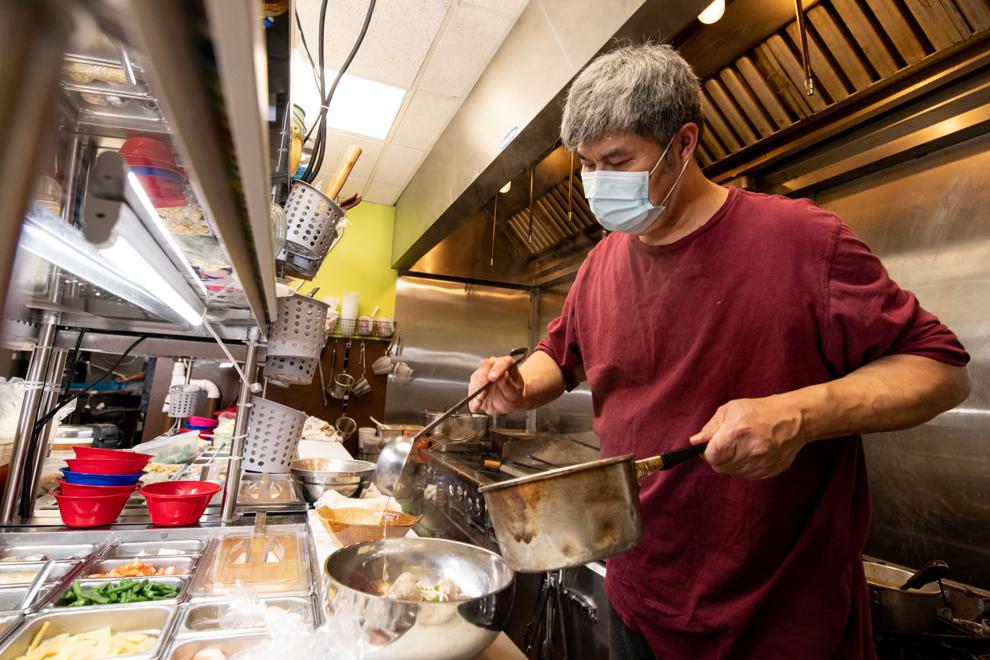 "They're quite refreshing," Utthachoo said.
Plus they will also cool you off after a flavorful meal.
Certainly, Utthachoo will always have such seminal meals as the Traditional Pad Thai (stir fried rice noodles served with a sweet radish, bean sprouts, green onions, egg, paprika, ground peanuts and a choice of protein); Larb (a minced meat salad served with onions, lemon juice, Thai chili and herbs); as well as five different types of Thai curries. 
On the wall of Pete's Thai on Fifth, a person will see artwork that came directly from Thailand as well as a multitude of clocks.
"Each clock symbolizes the different places where I've lived," Utthachoo explained.
Looking wistfully, he admitted that no place could match Sioux City when it came to friendliness or in acceptance.
"Sioux City is now my home," Utthachoo said. "It is good to be home."