My favorite snack chip isn't made of potatos or corn.
Nope, my go-to chip actually comes from an ugly cousin in the banana family.
For the past six months, I've been filling my kitchen cupboard with bags of the Barnana brand of Organic Ridged Plantain Chips.
Coming in flavors like Acapulco Lime, Himalayan Pink Sea Salt, Sea Salt & Vinegar and, my favorite, Brazilian Barbecue, they're made from plantains,  less sugary version of bananas.
Since Barnana only uses imperfect plantains that would ordinarily go to waste, the Santa Monica-based company said it also is helping the environment.  
We just like their brand of plantain chip because they're pretty damn tasty.
This got Weekender taste testers thinking of other non-potato and non-corn chips that are on the market.
We tested three alternative snack chips -- currently available at the Hamilton Boulevard Hy-Vee Health Market -- to see which ones would be deemed dip-able and which ones just crumbled in the competition.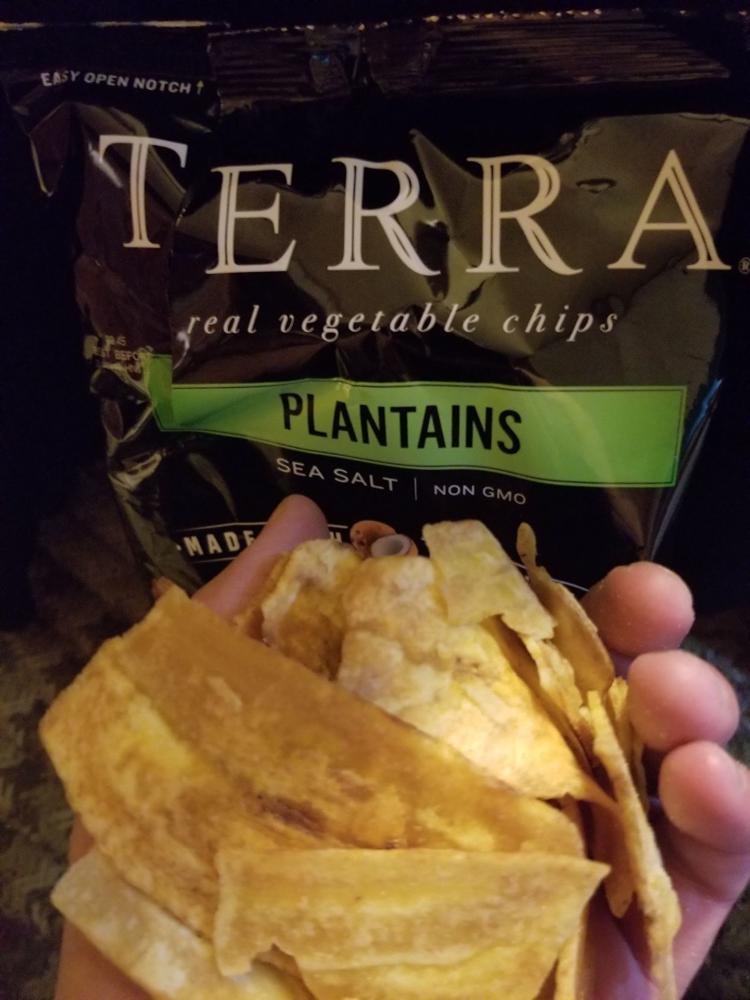 TERRA REAL VEGETABLE SEA SALT PLANTAIN CHIPS
WHAT ARE THEY: Made with plantains that have been cooked with coconut oil before given a dusting of sea salt, Terra's chip had a different texture and feel from my more familiar Barnana chips. The Terra ones aren't as visually appealing.
WHAT DO THEY TASTE LIKE: With Ruffles-like crunchy ridges and bold flavors, Barnana chips were much more aggressive, while the Terra chips were thicker, a bit harder and more subtle in taste. These chips actually look like slices of plantain, only dried with a touch of saltiness and coconut.
HOW DO THEY RATE: OK but a bit bland. We found them to be perfectly acceptable provided you have salsa or a nice creamy dip.
You have free articles remaining.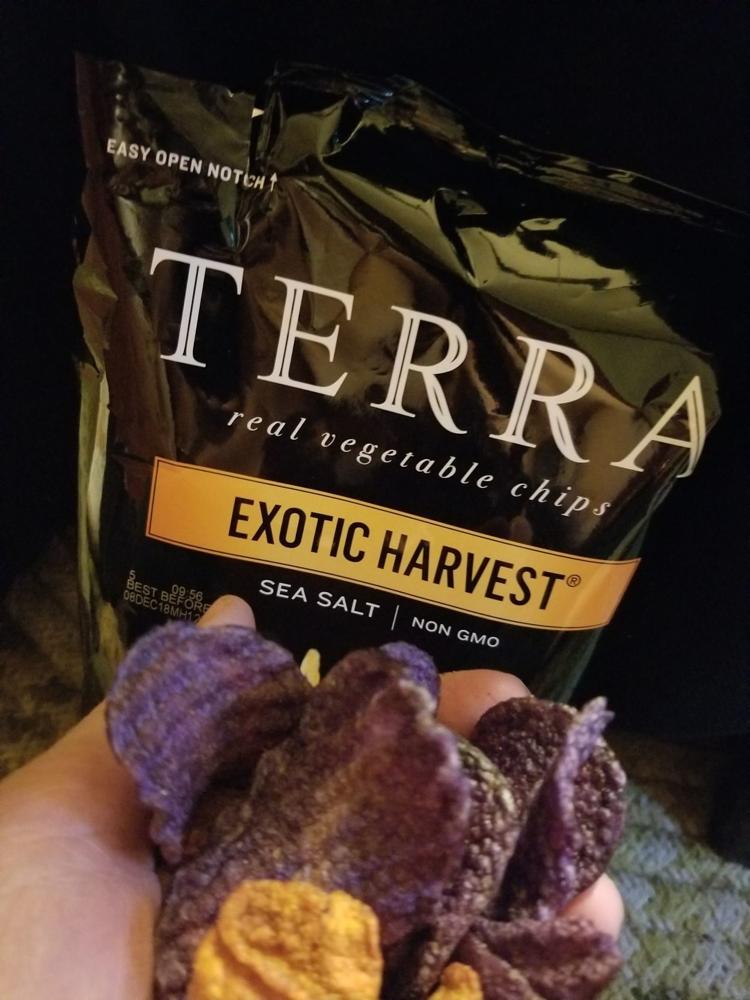 TERRA REAL VEGETABLE SEA SALT EXOTIC HARVEST CHIPS
WHAT ARE THEY:  Remember when said we were taste-testing only non-potato chips? Yeah, we were lying. Terra's Exotic Harvest has chips made of kabocha (aka Japanese pumpkin though it tastes like a butternut squash), a carrot as well as a shockingly blue potato.
WHAT DO THEY TASTE LIKE: Simply put, they're like nothing you've ever tasted before. While the blue potato chip tasted of tater, it also had a pleasant nutty taste. The carrot had a sweetness while the Japanese pumpkin was the wild card, providing an earthy taste in addition to a bit of bite.
HOW DO THEY RATE: Quite highly, we think. When different flavors are offered in the same bag, chips tend to end up tasting the same. Each of these chips were distinct -- and tasty -- by themselves and while eaten together.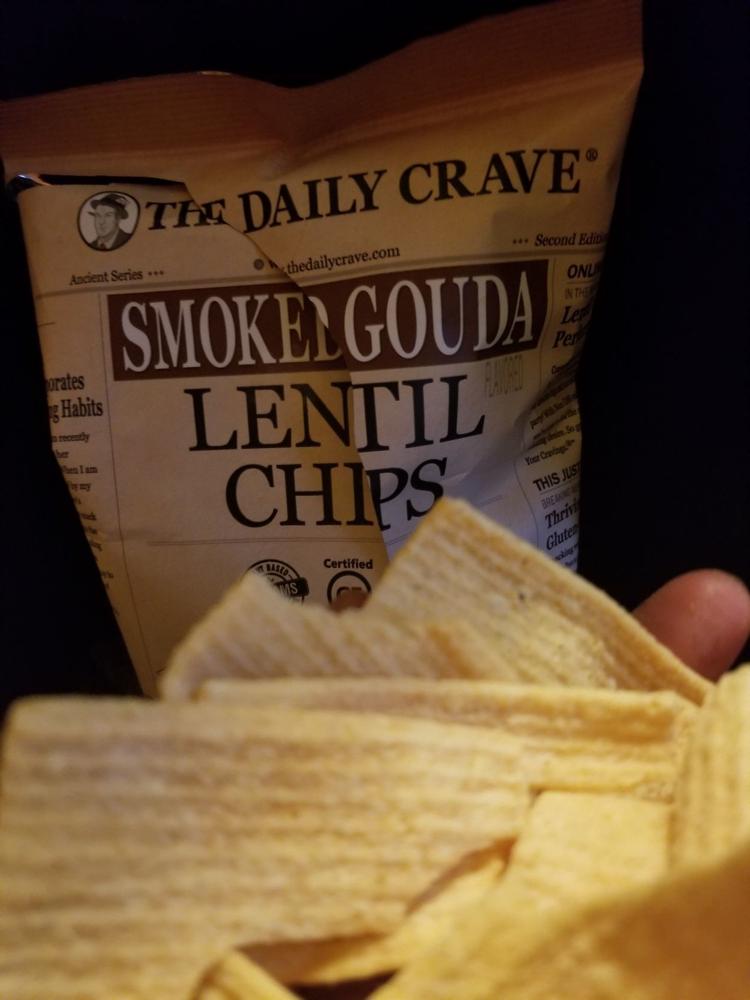 THE DAILY CRAVE SMOKED GOUDA LENTIL CHIPS
WHAT ARE THEY: Lentils, in case you didn't know, are an edible legume. Often eaten with rice, they are quite common in the cuisine of India and Sri Lanka. 
WHAT DO THEY TASTE LIKE: Eaten alone, lentils don't pack a whole lot of taste. They're neutral but can take on the flavor of more pronounced ingredients. This was certainly true for the Daily Crave Smoked Gouda Lentil Chips, which knocked us out. If you like gouda, you'll love these chips. Plus, the (relative) softness of the lentils actually holds up quite well to all of the dips tested by us.  
HOW DO THEY RATE: Yay, lentils! These legumes left us hungering for more. While we will also have nice memories of the Barnana Brazilian Barbecue, these smoked-flavored lentil chips are now our go-to snack!
OUR GRADE: A very solid A.