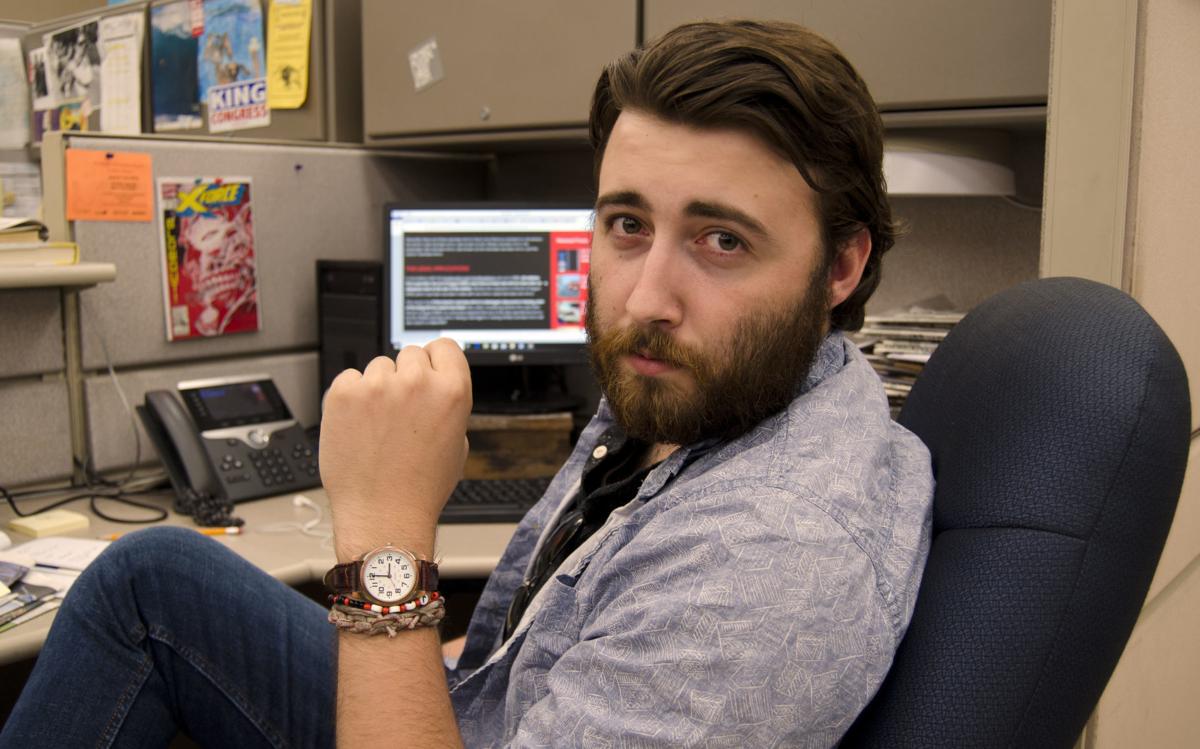 I've been driving without a rear-view mirror on the passenger side of my car for the past two and a half months.
I'm fairly certain it's illegal, but I haven't been pulled over for that just yet, so here's to hoping.
But there's some poetry in that, I think. The mirror-less car, puttering on toward the western horizon, carrying with it the hopes of a summer of exploration and self-revitalization – to find something of myself, hidden deep in the great, wide open somewhere.
But here's the thing. I didn't find it.
At the age of 22, I had spent my entire life in Indiana, spare for the vacations I was lucky enough to take growing up. With the dreams of John Wayne, Lewis and Clark, and the wide-open West, I hoped to get away – to put behind me the corn of a flat, aging Hoosier state and the rotted-out metal of a Rust Belt city. What I found was Sioux City, Iowa.
It was my destination, but Sioux City is also where my gas tank ran out back in May. I guess there's some poetry to that, as well.
SUMMER OF THE MANNEQUIN HOUSE
When I set out for Sioux City, I thought I'd find adventure and freedom. What I got were mannequins.
They stood in the living room of the house I moved into, staring blankly into the air, as if they were waiting for something. What?
Dust hung in the air, dirt caked the floor. I was far away from home, and I knew it. Fear crept in.
I'm ashamed to say that for the first three weeks of living in Iowa, I watched the world from the windows of that house, scared to venture out into an Iowa that I was afraid mannequins ruled.
Stupid and scared, I felt more like I was 12 again, not 22. Just a kid up to his neck in the "real world," afraid to drown and afraid to sleep. But to be fair, no one ever warned me about sharing living quarters with blank-faced mannequins.
ESCAPE
A third of my time gone to the mannequin house, I felt robbed of the experience of living on my own. Worse yet, my viewpoint of what Iowa truly was altered. It was dark and grim, just another place to work and sleep.
When I left Indiana nearly three months ago, I lost that rearview mirror to a tree branch that I hit in the darkness. For 650 miles, it was as if I couldn't look behind me. Maybe, it's because I wasn't supposed to. I couldn't look back, because I had to set my sights west, out toward something I had never seen before.
And that's when things changed.
Iowa was more than that one nightmarish house. This place had more to offer, people to believe in and a life of its own.
You see, there was always more to this place – to any place – that has current of life running deep and full. I believe it to be here, through the rows of corn and rust that we might see every day, just like it is back in my home state. There's always more to be found.
THE LONG WAY HOME
It's a Thursday night, one of my last here in Iowa.
The windows are rolled down and Supertramp is playing on the radio – "Take the Long Way Home," dulling out at full volume.
The sun is setting over the Missouri and it paints its canvas against the low South Dakota sky. It's this moment, precisely this moment as I drive across the Sioux City Bridge, that I decide that I'm going to miss this place.
For all of the punches it threw – the expenses of being on my own, the weight of responsibility, marooned hundreds of miles away from family or friends, the mannequins that haunted the first house I stayed in – for all of the negative, this place became my home.
And home is an interesting thing. It never really has a meaning, nothing set in stone that tells us what it actually is. But at the same time, home is true and definite and lasting.
I guess the thing I've learned from Iowa is that I know a little bit more what home looks like now.
Home is where you make it, regardless of where you came from. Regardless of the hundreds of miles I've driven, regardless of my fight against the mannequins and the horrors of an old house in midtown, regardless of what I thought I'd find hidden on the western horizon, Sioux City is what I was given.
It was hard and it was rainy and it was real.
At times it was painful and lonely and disappointing. But it was real.
It was beer-soaked and stammering. It was drenched in a torrential down-pour. It was lazy and relaxing and free. It was my first dance with freedom – complete and on my own and in awe of what I could do, in fear of what I could do. It was real.
And for two and a half months in the long, hot summer of 2019, Sioux City was my home. For that, I thank you.
Editor's note: Garrett Looker is a 2019 Ball State University graduate. After his Sioux City Journal summer internship he will returning to Ball State to work on a master's degree in documentary filmmaking.
*Editor's note: Garrett Looker is a 2019 Ball State University graduate. After his Sioux City Journal summer internship he will be returning to Ball State to work on a master's degree in documentary filmmaking.*