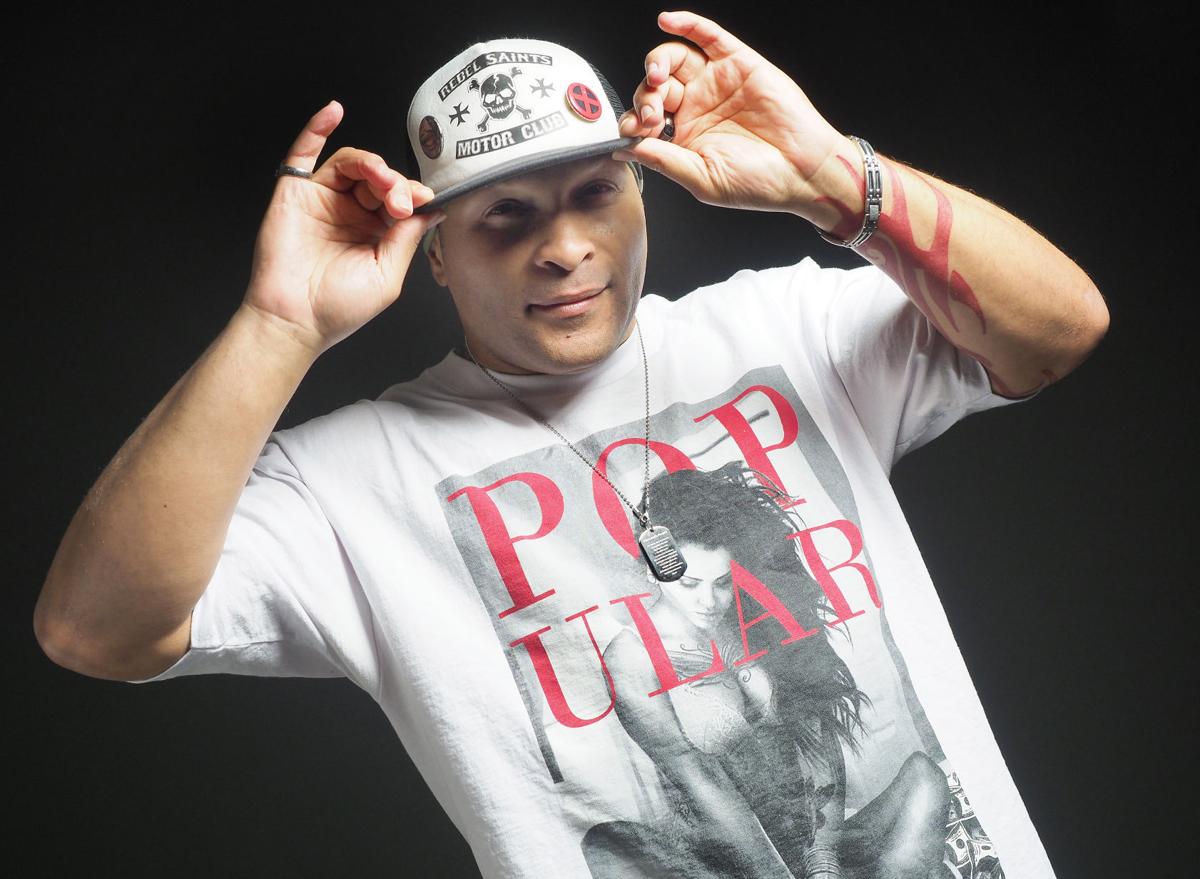 Antonio Stewart doesn't like to linger on a success, even if that success is landing the No. 12 spot on the Billboard Hot Singles Sales chart. The Siouxland-based rapper who goes by the name Mojo Mayne was thrilled when he discovered the news earlier this month.
"It's like winning part of a race and knowing there's still more to go" said Stewart. "I felt great, but reality hit. That's just another piece to the puzzle. It's an achievement. That's the crème de la crème of charts."
Stewart's song "Bad Girl" was initially ranked No. 15 on the Hot Singles Sales chart during its first week of release. The following week it raised three more spots. The Billboard chart placement, he said, has given him further inspiration to move forward in his music career. 
"One achievement doesn't mean you've reached the end," said Stewart. "I definitely have more goals going on. My ultimate goal is to be a songwriter and also to do more licensing. In order for me to do that, I have to show the industry that what I'm writing is viable."
Although currently based in Siouxland, Stewart spent a great deal of time growing his musical strengths in Georgia playing in different bands and catching the interest of labels like Def Jam South in Atlanta and Octane Records in Phoenix.
While living in Atlanta, he performed with a group called Onetyme, which found success playing regional shows throughout the Southwest. When he returned to Iowa, Stewart continued delving into music and recorded a mix album of originals called "Street Voodoo" and collaborated with other nearby artists.
Today, Stewart looks to continue building his brand as an artist. This Billboard placement could be a pivotal first step into the industry. He's wary to not get caught up in his accomplishment, but you can bet his determination is at an all-time high to try and top that success. 
"I want to focus on what's happening next," he said. "I gotta continue to focus on progress. Keep moving."
You have free articles remaining.
When was your first introduction to music and writing?
I've always been into music as a kid growing up listening to everything -- jazz, Motown, R&B, classic rock. As a child I used to write a lot of poems and stuff. I'd write poems for my mom and grandmother, especially around the holidays. It gets you out of trouble (laughs). It got me out of trouble many times! I was probably in trouble a lot as a kid -- that's probably why I write good records.
What was music like for you when you left Sioux City?
When I was in Georgia I was with a group called Onetyme. There were five of us -- it started off with four -- and at that when time we were coming out there wasn't really a differentiation in the music of that area. Everybody sounded the same. When we got together, everybody had their own unique sound. It gave it that commercial feel. It was a hip-hop group.
What makes you want to be a songwriter?
I always felt compelled to do something in music. I don't want to be the guy in the front all the time. I guess I felt in order to be able to change things, sometimes you have to lead. Once you get things changed, you can fall back and the others can pick up the mantle and carry it on. That's what drove me to where I'm at now. Don't get me twisted, we all got bills and Lord knows I still got bills. It's real.
So do you eventually just want to write for other people?
Yeah, but in order for me to get there though I have to be that guy in the front. I have to pretty much succeed from myself in order to be able to help somebody else out. That way I can turn around and help them out by writing them records. 
How important is it to be independent? How do you stay motivated?
I want to contribute to the industry and to the change that will be coming along in the industry soon. Some people's drive ain't like that. It's hard to write for people that aren't serious. In the music industry, you come across a lot of people that like to talk the talk but don't want to walk the walk. Then you come across people that want to ride along on the wagon but don't want to get out and push.
How do you deal with people that aren't as determined or invested as you'd want them to be?
It's an industry. You have to be dedicated to it. This is a high-risk industry. You gotta be willing to fail. A lot. But you have to know that for every hundredth or thousandth time you fail, there will be that one time when you get up and you succeed and you win. That feeling right there is the moment where that one candle lights a thousand other candles.