At the end of 2018, several artists were displaced from the Benson Building and subsequently found a new home in the Ho-Chunk Centre.
The new location is called Gallery 103, and it is accessible to the public, unlike the Benson. The gallery is clearly visible from the lobby.
Gallery 103 will have a grand opening from 5 to 9 p.m. April 26 and 10 a.m. to 1 p.m. April 27.
The Weekender recently met with six of the artists that occupy the new spot: Terri Parish McGaffin, Mary Sterk, Susie Rodriguez, Debra Knealing, Mike Frizzel and Paula Crandell.
With all of the excitement of the grand opening party, it is easy for outsiders to forget how these artists ended up in this situation. Having to move away from the Benson Building brought a mix of heavy emotions to all who set up shop in the location.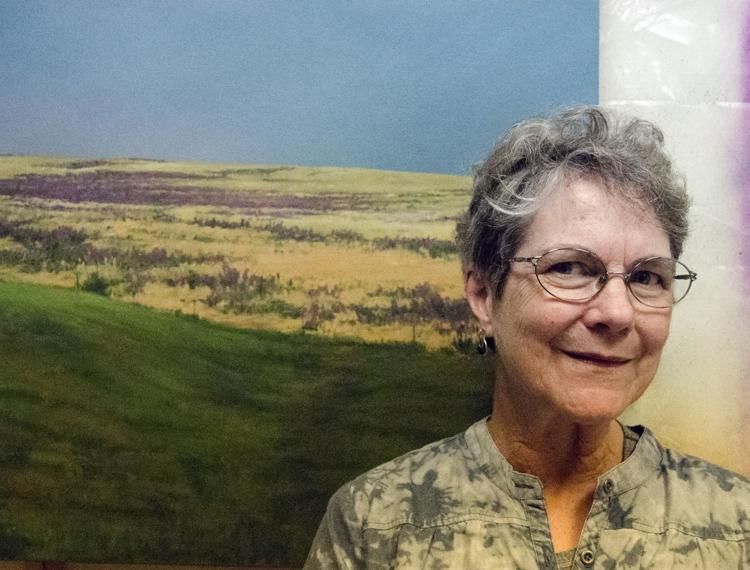 "Furious," said McGaffin. "I had a studio at the Benson for seven years. I was despondent. Woe is me. I felt terrible."
"I was disappointed, but also disillusioned with the way they handled it," said Sterk. "I think this is way better. I love this space. I didn't like painting in my other space. It was dirty and dismal and I didn't have control of the heat."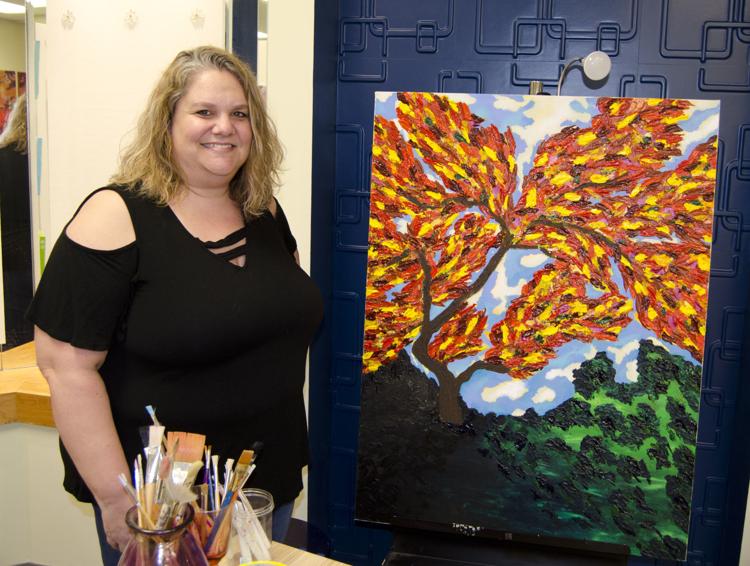 "I was shocked because I had only been in the Benson one year after being kicked out of the Commerce Building, where I was for five years," said Rodriguez. "It was the same reason. Someone bought it and started turning it into housing. I figured God would have something better for us, and here it is. What I like about this space is we are all together. Over there you never knew if someone else was working unless you saw them in the elevator."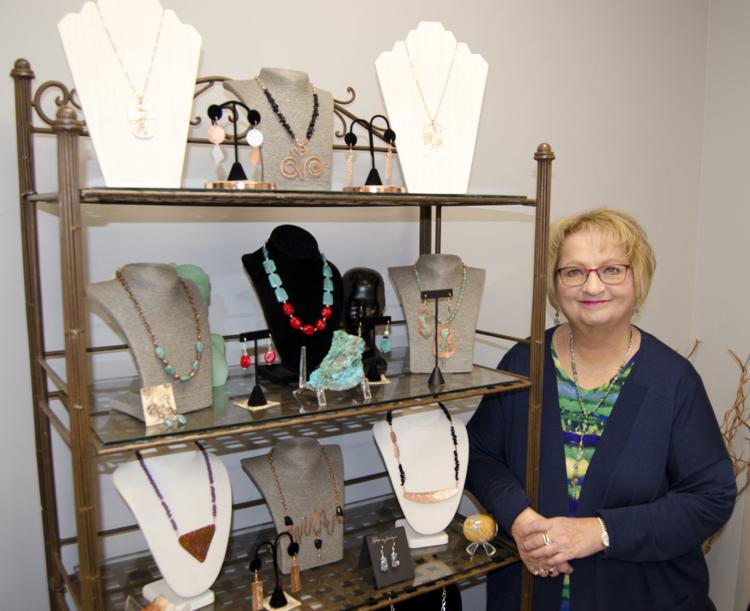 "There were no conversations," said Knealing. "One day we were notified that they were selling the building. A short time later, the new owners told us we had two months to get out. For me, as an artist, being at the Benson was the next step in art; being a part of a community. It felt like a real business and I was a part of things. Losing that and going back to my basement was devastating. I'm glad things worked out at the new location."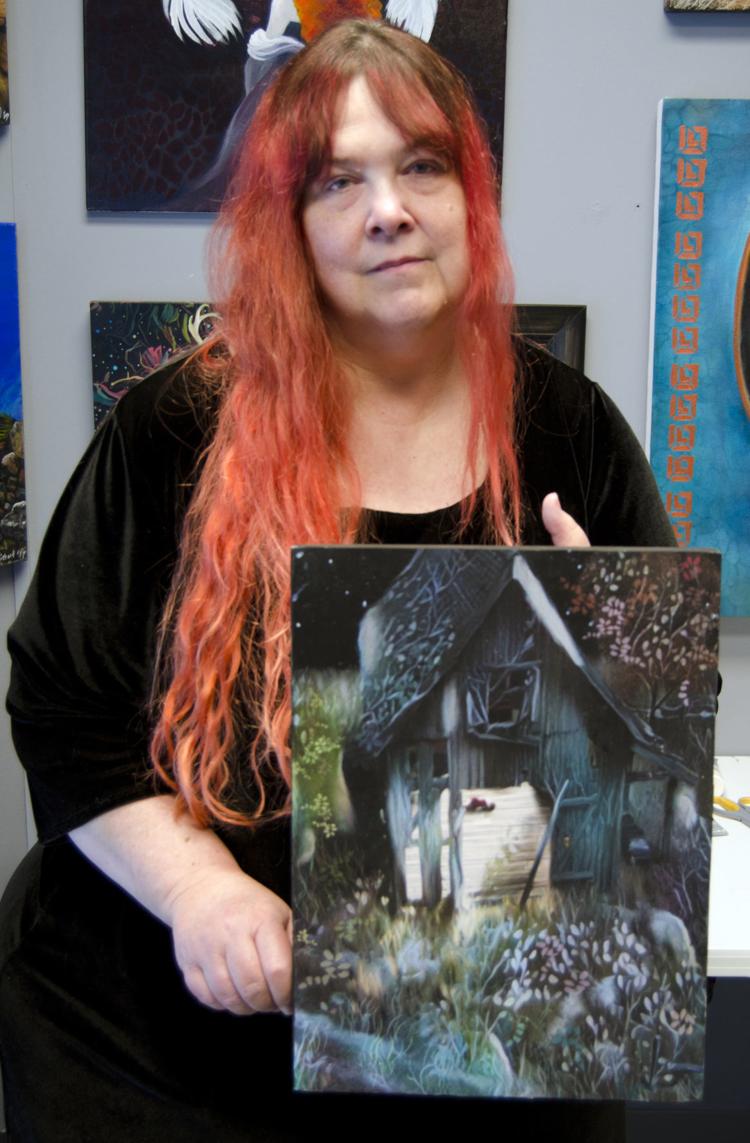 You have free articles remaining.
"I loved being at the Benson," said Frizzel. "Me and Brian moved in around two years ago. We had a smaller room, then upgraded to a bigger one where Deb joined us and another friend, as well. I loved it. I loved the space. I loved that we could walk around and move. I loved that we could see all the other artists' stuff. It was a second home. Some nights I would just stay there. I love the Ho-Chunk, too. They are really helping us out. We are all on the same floor now. It is a smaller space, but we can interact with each other much more easily."
What did the Benson provide for these artists that was missing before they began occupying that space?
"I think we were all attracted to the low cost of rent," said McGaffin. "Our rent is not much more here, but our spaces are smaller."
"The opportunity to do a non-solo, collective show got me," said Sterk.
"When you build a house and you are able to pick your colors and you can be on the ground floor of designing, and you are so proud of it and there is a lot of buy-in, I feel we have had the opportunity to do this and I see it as a glue that will hold us together."
Ho-Chunk Centre owners have welcomed these 18 artists into their first floor. They built walls for the artists and even provided money for painting the walls in any color the occupying artists want. It's possible to see varying art from each of the artists adorning the colorful walls.
The upcoming grand opening is going to be a testament to the spirit of all these artists. They were able to stick together, no matter how hard times got. Now they want you to check out their new space.
With 18 local artists showing their wears, there is bound to be something to pique the interest of everybody in attendance. The event welcomes people of all ages.
"People should support local artists," said Frizzel. "We have a lot of phenomenal artists in Sioux City."
"For the size of Sioux City and the rural aspect, we get amazing music…the Vangarde, The Marquee, the Hard Rock," said Rodriguez. "We also have a lot of great art. The two go hand in hand. This will be a great place for people to see 18 types of different art."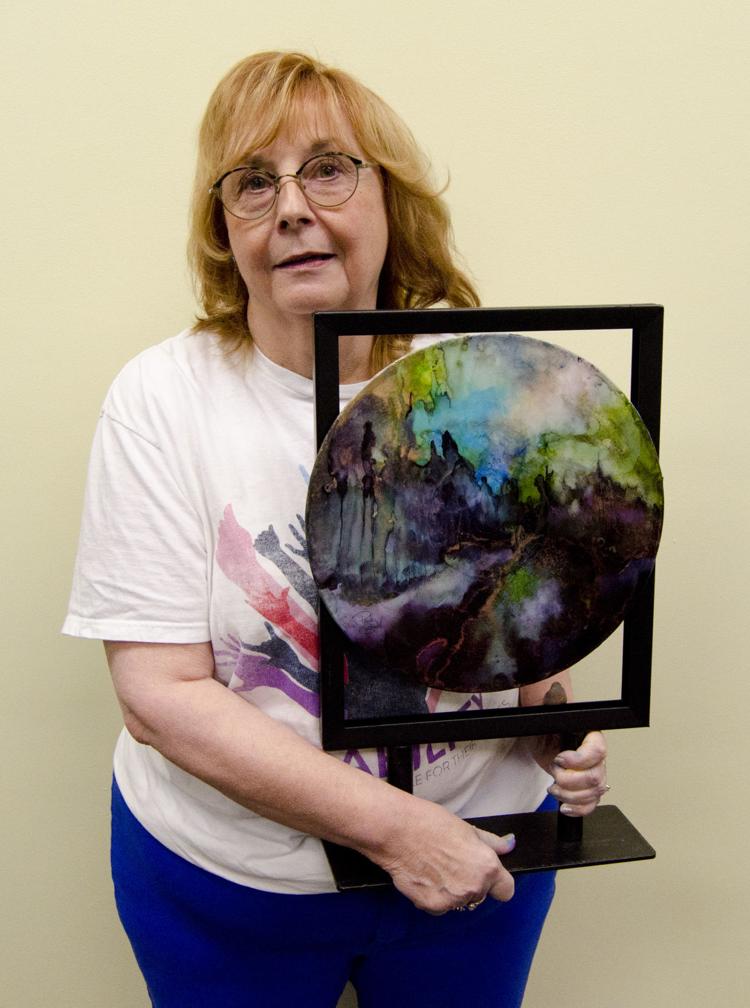 "The best is yet to come," said Crandell. "We have so many wonderful ideas and visions. We just want to grow."