Even since Louis Lassen, a Dutch immigrant, began serving beef patties between two pieces of bread at Louis' Lunch in New Haven, Connecticut, canny carnivore capitalists have been conspiring on ways to improve the All-American hamburger.
Dress it up with different sauces? Yup, had it, thank you. Slap a gooey, fried egg on top? Hella messy, but it's been done to death.
How about doing what Burger King did at a few participating restaurants last Halloween? The fast-food chain marketed a limited-time-only "Nightmare King," which was a burger served on a dyed-green bun.  
Sometimes, the best way to improve a hamburger is also the simplest. 
In other words: up the meat quotient because mo' meat equals mo' flava!
We're not chemists but adding bacon to 1) a dessert, 2) a salad and 3) an old boot you accidentally dropped in a pot takes something ordinary, turning it into something extraordinary!
That's especially true when bacon meets up with BFFs like beef patties and melted cheese. 
Bingo! The way to a better burger is to add a slab of smoky pork on top!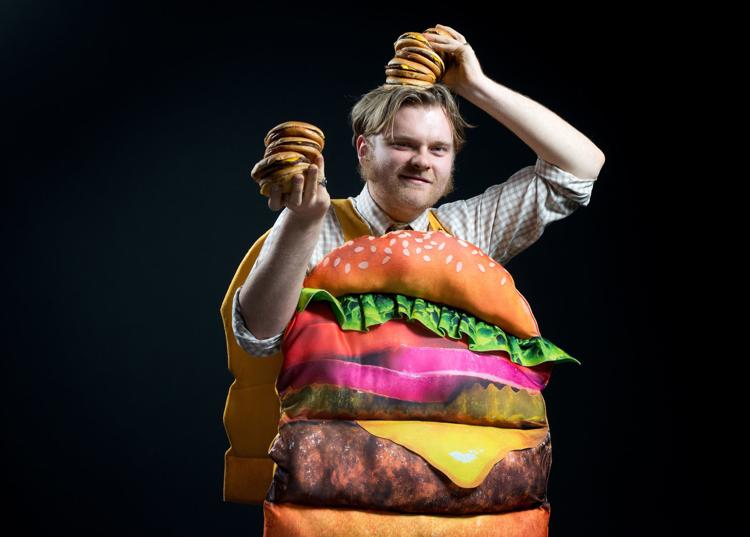 ROOT BEER BARON CREDITED WITH BACON-Y BURGER CREATION
Yeah, we know what you're thinking. Bacon cheeseburgers have been forever, right? Actually no, they've only been around for a little more than 55 years.
Dale Mulder, the longtime chairman for the A&W Restaurant chain, is credited with being the first person to add a bacon cheeseburger on a fast-food menu in 1963.
Wait, isn't A&W the place that served root beer in those funky mugs or the place that gave their menu items all sorts of doofus-y names like the Mama Burger and the Papa Burger?
That's correct. And we suspect Mulder is laughing all the way to the bank!
Alas, no one's resting on his or her laurels yet. In recent months, three national burger chains have unveiled new burgers that have been supplemented with surplus swine.
For this week's experiment, Weekender taste testers were tasked with critiquing Burger King's Big King with bacon; McDonald's Bacon Smokehouse Burger; and Wendy's S'awesome Bacon Cheeseburger.
Brushing aside advice from our cadre of cardiologists, our Weekender crew brought our appetites as well as our notepads to see which bacon-laden sammie is suitable for you, our sensible reader.
BURGER KING'S BIG KING WITH BACON
WHAT'S THE BEEF: Always the bridesmaid, never the bride, Burger King decided to make an end run by creating its own version of McDonald's Big Mac. How does it differ for the Mickey D mainstay? First, they got rid of the superfluous middle bun that separated the two patties. Plus, they added a sauce that was said to be savory instead of a Big Mac-level of tangy. We said, "Add some bacon, if you'd be so kind, King!" 
HOW DOES IT TASTE: It is hard to disguise a Burger King burger since it always has that char-broiled flavor. While it was fine, the Big King couldn't help but taste like a double Whopper with a sauce in place of the ketchup-mayo combo. While the Big King sauce -- a variation on a barbecue sauce -- was squirted on with careless abandon, we felt cheated by not enough bacon.
BURGER BLAST OR BURGER BUST: We're on the fence. It neither offended nor wowed us. Flavor-wise, it had BK's distinctive taste. Instead, it should've really mimicked its longtime rival, the Big Mac. This might seem like cheap shot but, aesthetically, BK should've gone with a Brioche roll as opposed to a sesame seed bun. Brioche is simply la better look for a fast-food specialty burger.
MCDONALD'S BACON SMOKEHOUSE BURGER
WHAT'S THE BEEF: For the past few years, McDonald's has been unveiling artisan burgers that will be on the menu for a few months before going away. Most of these burgers use better ingredients and diners can expect to pay accordingly. The Bacon Smokehouse Burger contains a quarter-pound beef patty, thick-cut bacon, crispy onion strings, white cheddar cheese, along with a bacon-onion sauce and a sweet mustard sauce.
HOW DOES IT TASTE: To our surprise, there actually was a "smokehouse" flavor running through this burger. However, we think it came from the bacon-onion sauce and the charred onion strings, not the patty, which was McDonald's standard stock of moo meat. Also, the white cheddar gave the sandwich an elevated depth of flavor.
BURGER BLAST OR BURGER BUST: We were impressed with McDonald's Bacon Smokehouse Burger. The flavors were all on point. Remember what we said about the BK's Big King's use of a sesame seed bun? McD's must've gotten the memo. The toasted Brioche was a nice touch. A side order of cheesy Bacon Fries probably took a decade off our lifespan but it was worth it.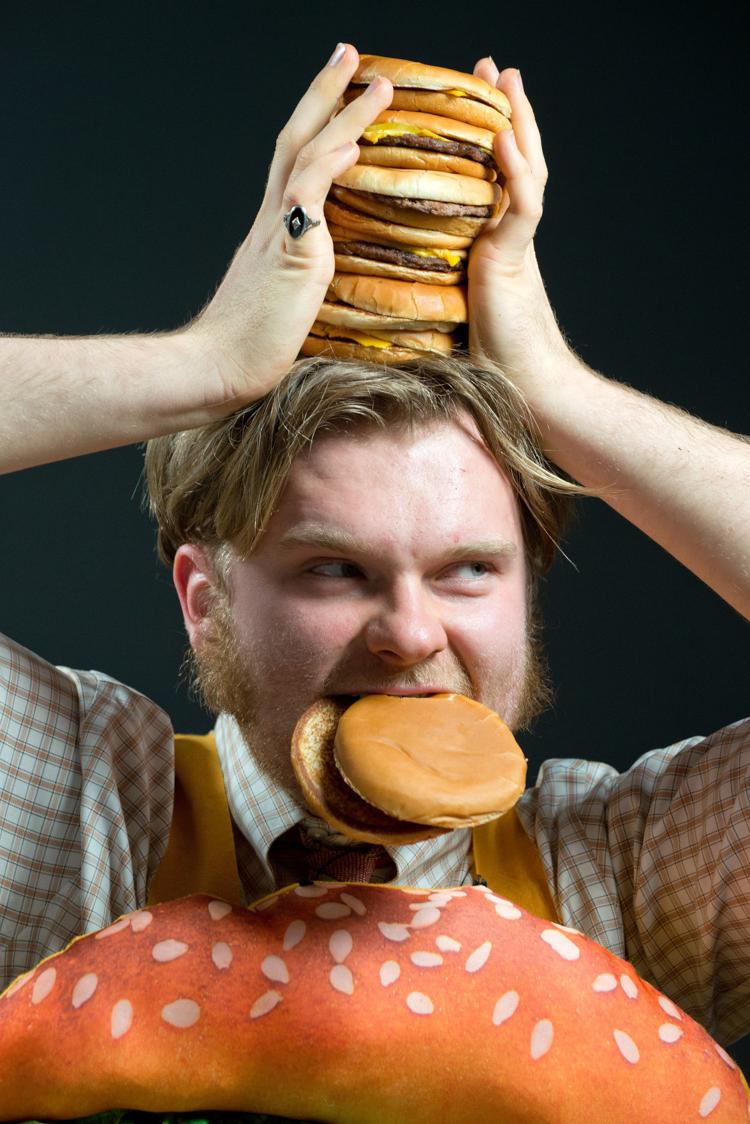 WENDY'S S'AWESOME BACON CHEESEBURGER
WHAT'S THE BEEF: Earlier this year, Wendy's released three new "made to crave" burgers. There's a Barbecue Cheeseburger, a Peppercorn Mushroom Melt and the S'Awesome Bacon Cheeseburger. To our surprise, the latter burger was actually sorta s'awesome!
HOW DOES IT TASTE: Made with fresh beef, crisp bacon and veggies that still had a bit of bite, this was a hit with taste testers. So was the slab of American cheese which melted into a nice ooze. The kicker: a sauce that was, at times, sweet, smoky and tangy.
BURGER BLAST OR BURGER BUST: While it doesn't aspire to be iconic like the Big Mac or Whopper, Wendy's S'awesome Bacon Cheeseburger represents a beefy -- and bacon-y -- change of pace.