Angel Cancino is a 25-year-old artist from Sioux City with a strong passion for creating religious artwork.
He is an intech operator at Wells Blue Bunny in Le Mars, Iowa.
Cancino enjoys supporting creative minds and helping other people be productive.
He is also part of a group of artists called "Kreative." You can find their site by searching Kreative Sioux City in the Facebook search bar. Also, if you'd like to visit this creative space, you can make an appointment with the team through its Facebook site.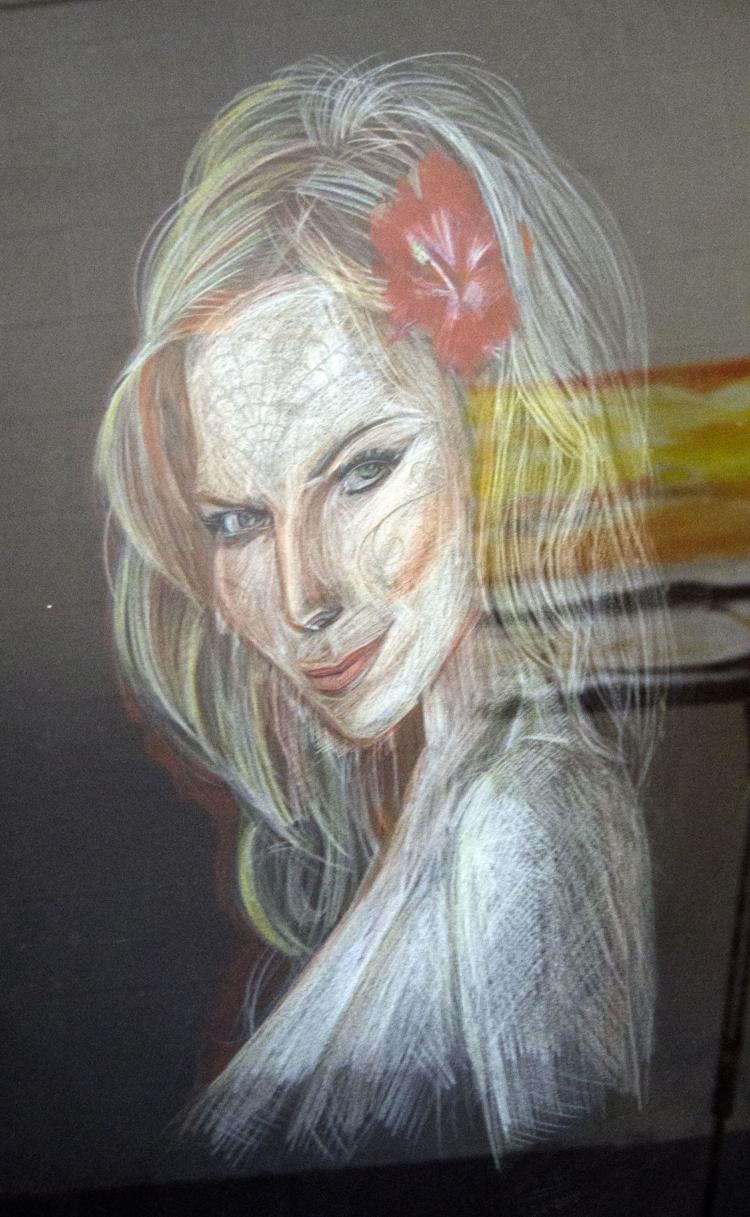 Weekender: When and how did you get into creating art?
Cancino: "I started drawing when I was four. My grandpa was a musician and would travel miles to record his music. That influenced me at an early age. Where I learned art was from my older brother. He would come home from school and he'd show me the animals that he drew. I had interest in that. I had trouble speaking when I was young, so art was the only way I could express myself. I was going to be mute, so this was my only outlet. I feel like I probably had some form of autism. I started learning and it just went from there. It brought me out.
"I'd say my biggest support was my mom and dad. They'd buy me sketch books, crayons…anything to support me. Seeing my dad work really hard, I wanted to make him proud…my mom, as well."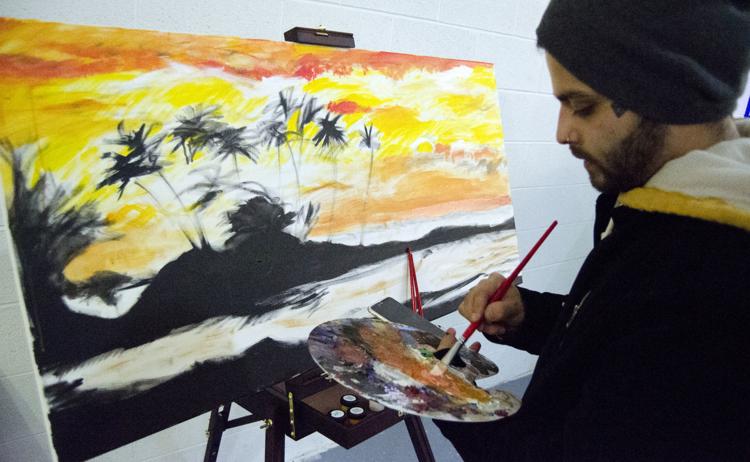 Weekender: Who and what inspires you to create art?
Cancino: "Definitely my friends, my team, my family and of recently, my girlfriend. I feel like if you don't get any compassion or support or anything, you won't want to pursue it. They encourage me to create."
Weekender: Who are some of your artistic influences?
Cancino: "Shepard Fairey, Banksy, Leonardo DaVinci, Alphonse Mucha, Michelangelo…I really like graffiti; I used to do graffiti for local businesses and I used to do murals in high school and outside of high school. Then I realized it was illegal and I had to do something else.
"I love learning from the Renaissance period. People had to be intuitive. They had to make their own pigment for paint. It was all organic. Now you can go out and find your paint and canvases without the trouble they had then."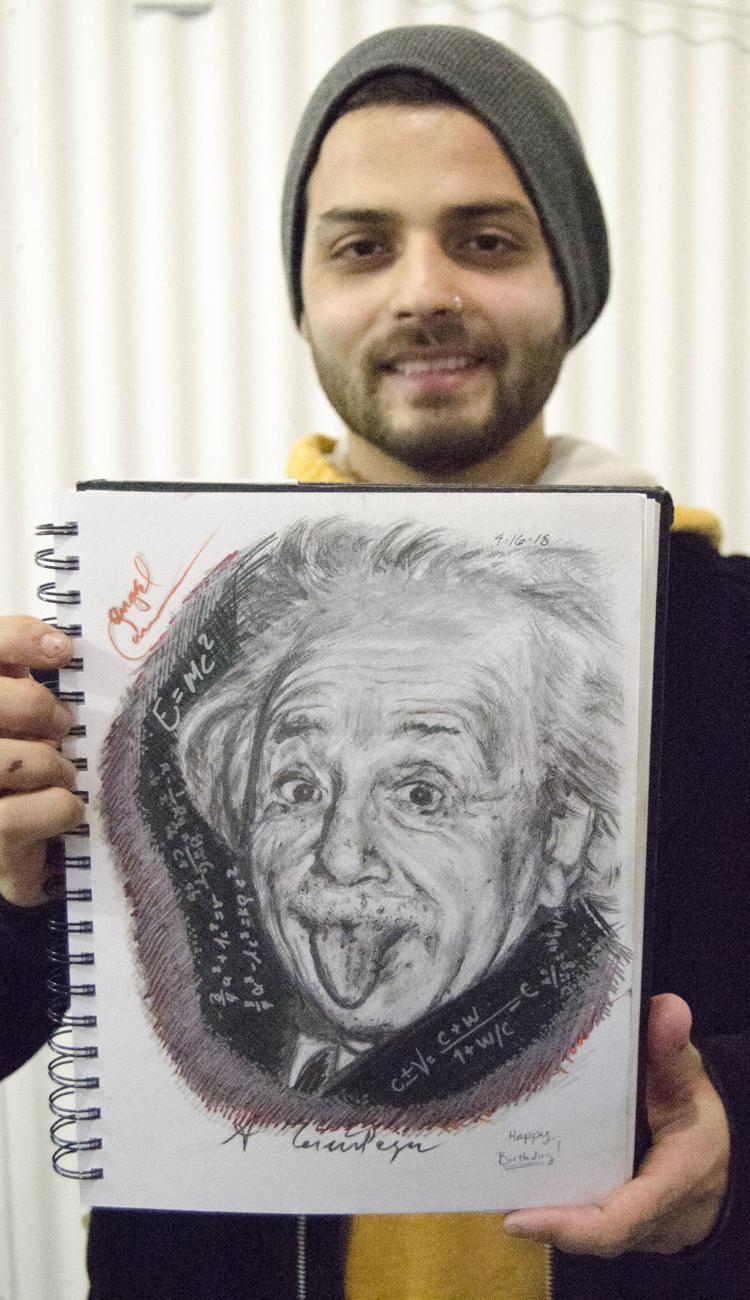 Weekender: What are your go-to mediums and favorite subject matters?
Cancino: "I'd say graphite/pencil drawings. If you can draw, you can paint; but if you paint, you can't necessarily draw. That's what I've heard and I kind of stick by it. I love drawing people; I like expressions. I like drawing or painting statues of Christian symbolism; angels, cathedrals…stuff like that. My big pursuit right now is to become better at drawing so I can start doing tattoos."
Weekender: What kind of headspace do you have to be in to create?
Cancino: "Don't doubt yourself. It's always good to second-guess anything; nothing is ever going to be perfect or finished. Just do the best you can. It can't be forced…it should just come out naturally; when you force something, you just get frustrated. Don't be scared of anything. Fear is also good; to me it is an excitement I have to face."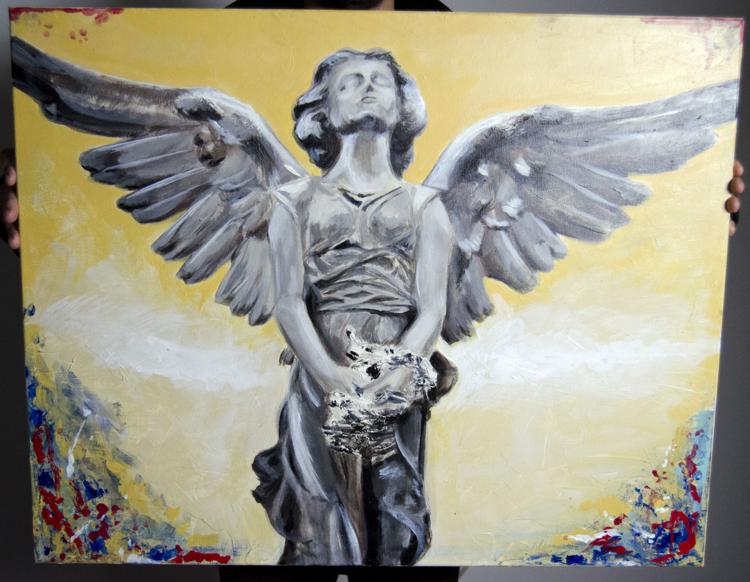 Weekender: What is your creative process?
Cancino: "Find a resource, study it…the majority of the time I'll find an image and research it and that process takes longer than drawing or painting it. Sometimes I'll go back to past works and see how I've advanced through the years. I always want to get better. The only way to get better is to be consistent and to know that you will never know everything. If you know there is room for growth, you will be humble. You have to water your own tree. I think God is the greatest artist. I think if he gives you the tools or the hands to do something, you should really take advantage of it."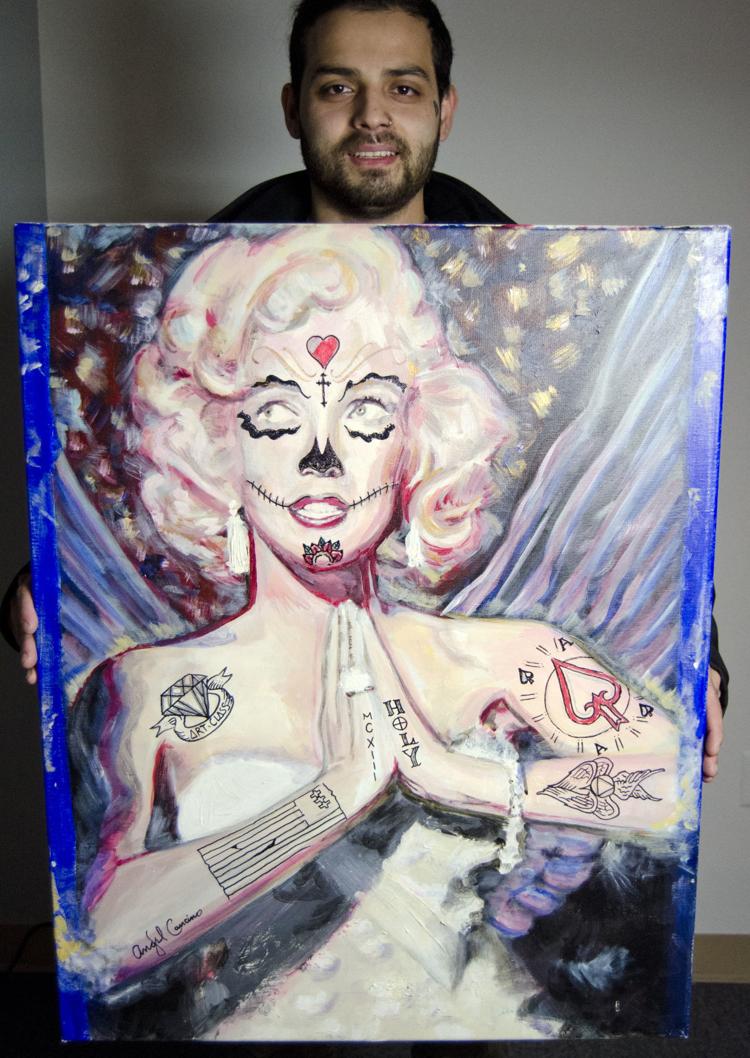 Weekender: Do you have gallery shows or sell your art?
Cancino: "Yes! I was in Omaha Artists Incorporated, Siouxland Artists Incorporated and Portrait Society of America. My mentor in Omaha, Claire Caswell, always lets me know about the shows going on. I'm also involved in Art Pop, which is a month-long exhibition. My last one was in Council Bluffs. I'll also be doing a glow-in-the-dark painting for Club Riviera.
"The main art I sell is tattoo art and portraits. The big money is in the murals, because that takes a long time."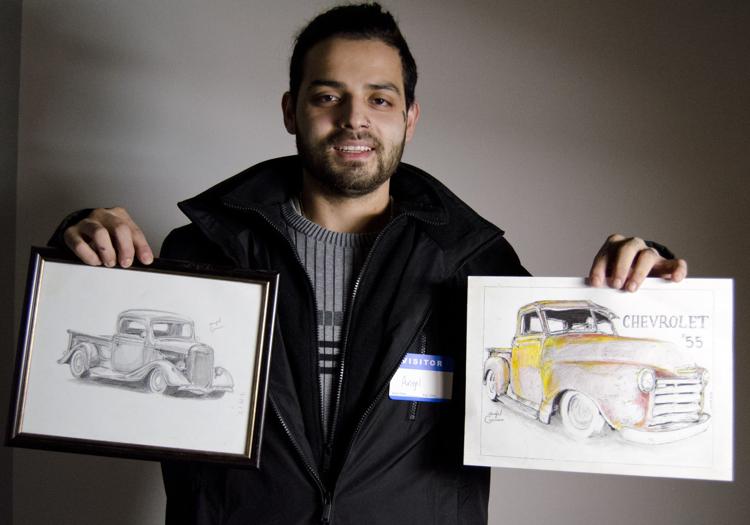 Weekender: When selling your art, is it hard to let go of original pieces?
Cancino: "Yes, it is. I've found it easier now after watching other artists sell their work. I have to make sure it goes to the right person. I'm not going to put my heart and soul into something just for someone to set it aside. I want to get into doing prints so I can keep the original. I also sell merchandise through HaloMisfit (site is getting ready to launch)."
Weekender: Why do you create art? What does it do for you?
Cancino: "It's therapy. It makes me feel like I don't have to think. It's kind of like skateboarding…going out and finding new tricks. It fuels my inner kiddish personality. I feel like I'm in control. It's very peaceful creating something. It is a way to belong to something greater."
Weekender: What is your ultimate goal as an artist?
Cancino: "I want to have an establishment where I have a gallery, studio space and a tattoo studio, as well. My main dream goal would be to get really good at tattoos and work for Bang Bang, a celebrity tattoo artist in New York.
Weekender: How does your faith affect your art?
Cancino: "Religious artwork calms me down. I feel like the majority of the art that is still around is religious. I like something about the spiritual world. My mom is named Mary, and my dad is Joseph, so I kind of like to portray that. There is something very grand about finding spirituality in your work. I love drawing angels because I know they protect me. Religion is a big thing for me because at one point I gave up on it, and I saw how dark my path was going. It is nice to pay tribute to something."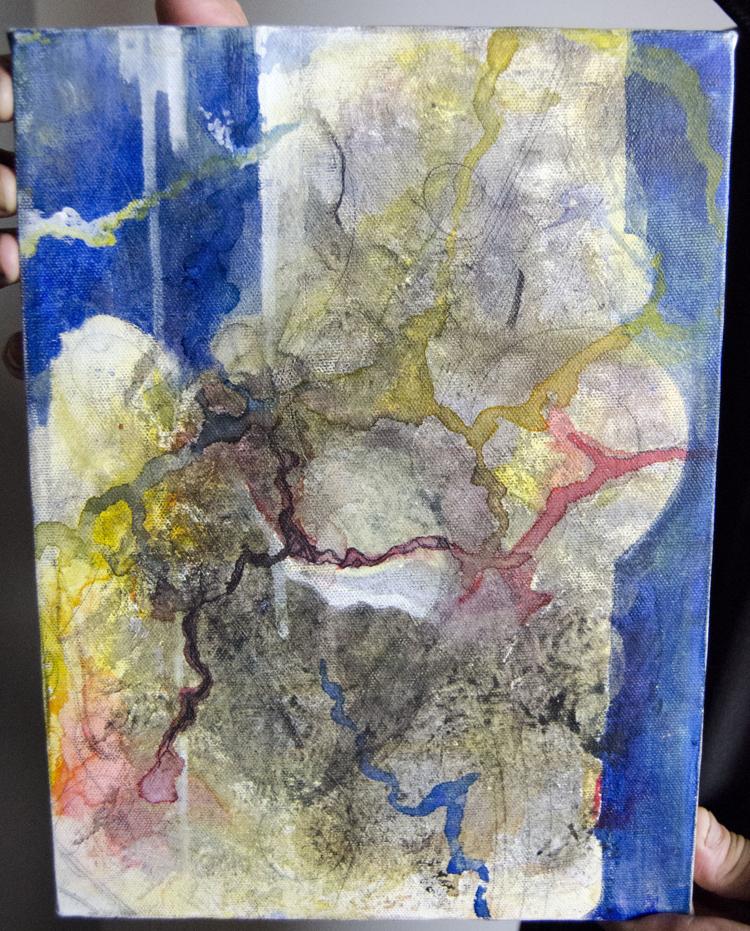 Weekender: Tell us about Kreative and what goes on here.
Cancino: "Kreative is a place for creative. It is a place where we brainstorm…it's our melting-pot. We have photographers and filmmakers who express themselves through a lens. Then we have our musicians and producers who make the music for their productions. If they need a logo or merch, then I can help out. It's a full circle; we collaborate."