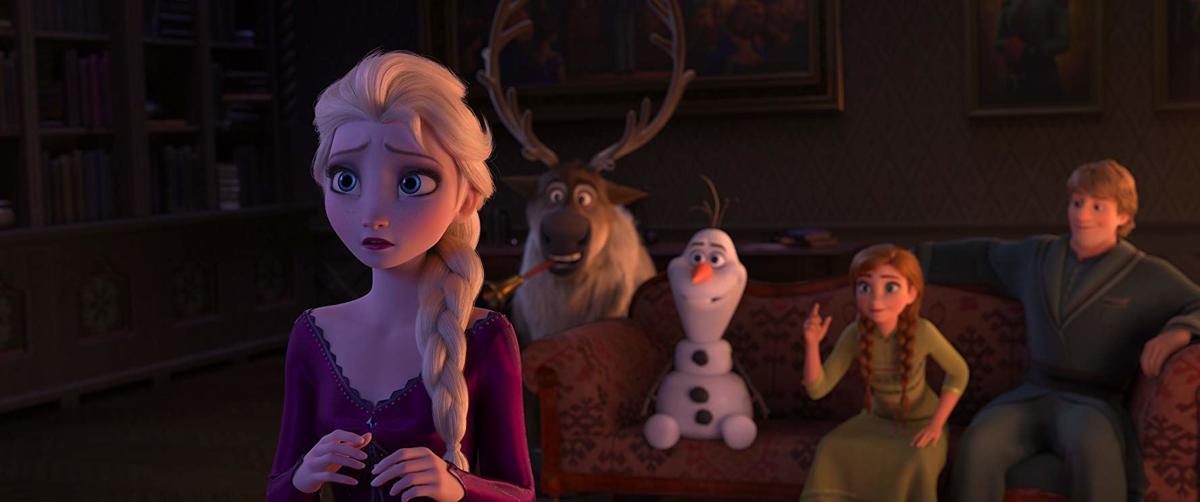 Super Bowl LIV demonstratively proved that 1) Mr. Peanut was one tough legume; 2) Jason Momoa has the same physique as most Weekender writers; and 3) at age 50, Jennifer Lopez still has it going on.
But J-Lo seems incapable of conquering one substantial obstacle. Jenny On the Block just can't snag an Academy Award nom.
When shiny new Oscars are handed out on Sunday, Lopez (who should've been a shoo-in for the surprisingly not bad "Hustlers") can commiserate with such non-noms as Eddie Murphy (brilliant in a lead role in the grossly underrated "Dolemite Is My Name" and Adam Sandler, showing real range in "Uncut Gems") as well as everybody involved in "Frozen II" (which, incredibly, got snubbed in Best Animated Feature).
Yeah, we get it. Everybody can't be nominated and being overlooked by the Academy of Motion Arts & Science seems like a first world problem. 
But it seems like a slap that the majority of the acting noms looked lily-white.when every nominated director is a dude.
C'mon, we are not in the demo that would normally buy a ticket for "Little Woman." but Greta Gerwig's brilliantly progressive and humanistic retelling of Louisia Mae Alcott's potboiler blew our minds.
And, yup, not up for some directorial gold.
Having said that, we are happy to say Oscar got some things right.
You have free articles remaining.
We admired what director Todd Phillips' "Joker" more than we liked it. Still, the movie was deserving of merit. 
We don't like war movies but Sam Mendes' "1917" provided a surprisingly modern take on a tired genre.
Did Scorsese's "The Irishman" or Tarantino's "Once Upon a Time in Hollywood" have "Oscar bait" written all over them? Yeah. Did they deliver the cinematic goods? Uh-huh. Pedigree helps but so do talent.
Which is why the Academy Awards can be so frustrating. 
Movies are as good as they've ever been. And the industry is hopelessly out-of-step with the times.
Moviemakers think they're above popcorn flicks yet they're obsessed with ticket sales.
We're living in the best of times ... but why can't the films be better, more adventurous and life-changing?
In a perfect world, the Academy Awards would truly mirror movie excellence, in front of and behind the camera.
Until then, "The Fast and Furious, Part 20" will be selling out at your multiplex and Oscar gold will be given out to actors with complexions in various shades of pale.
Will J-Lo survive her Oscar snub? Absolutely, but her exclusion points out that the Golden Boy isn't as color blind as we thought.