This week's artist spotlight features an artist who has gotten to do what so many other artists wish they could do; he paints portraits of recording artists while the artists perform on stage.
He is married, has multiple pets and lives in Remsen where he tattoos at Out of Town Tattoo.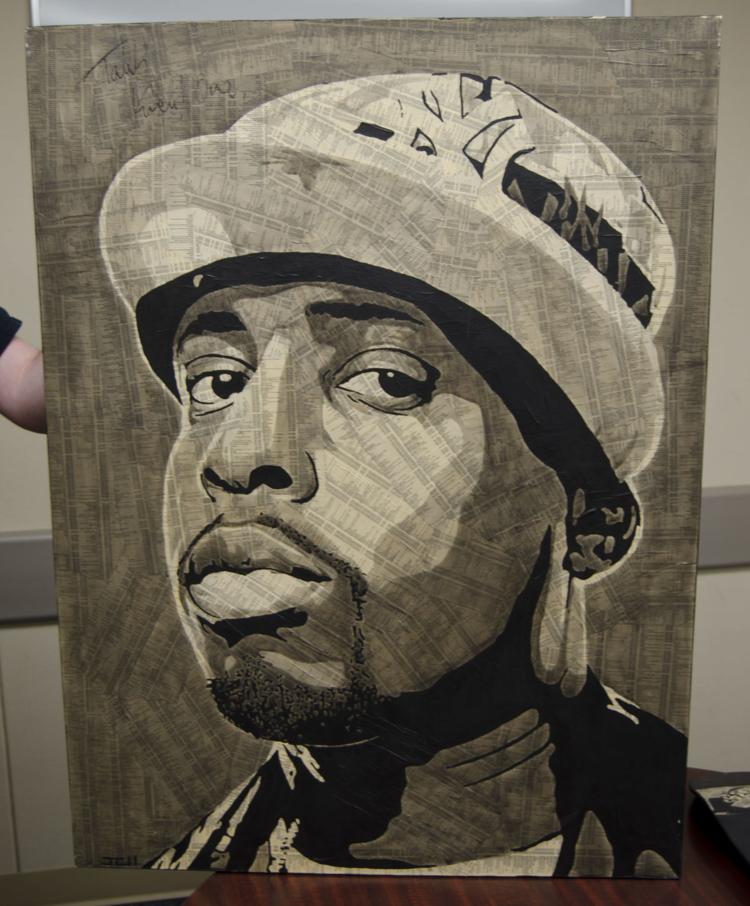 Weekender: When, how and why did you start creating art?
Lynch: "When I was nine years old I got into watching football. I had some relatives that lived in Denver, so I became a Broncos fan. I started drawing Broncos football helmets, and for the first few years my focus was on sports. I was probably 12 years old when I figured out it was either art or nothing."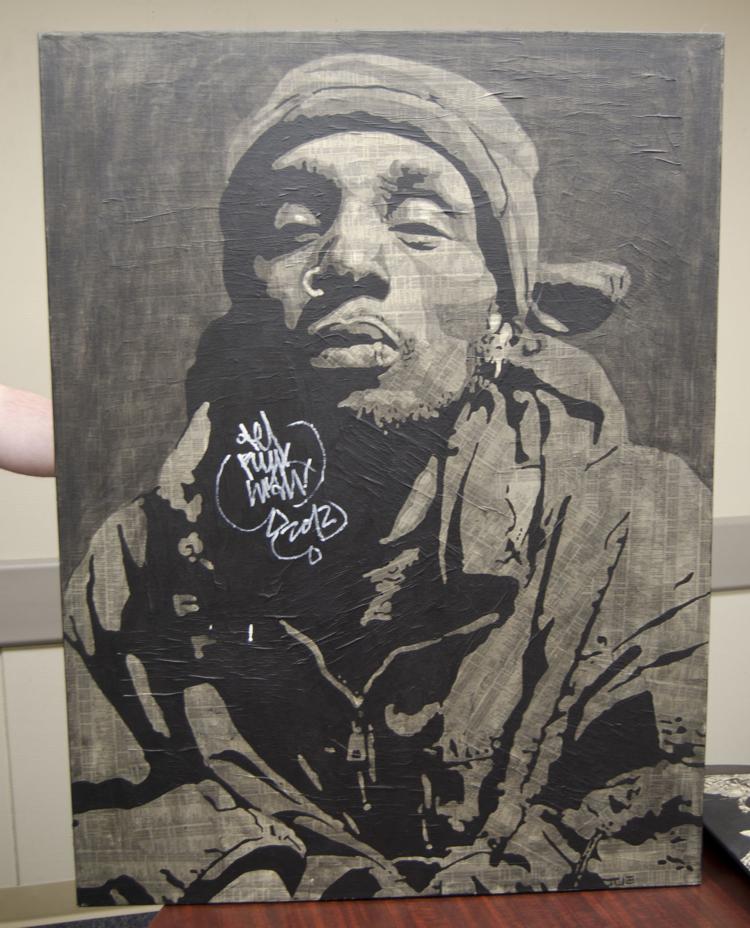 Weekender: What inspires you to create?
Lynch: "Music for sure, especially with this series of art…I've done over 200 in this style. Music always has to be on in the background."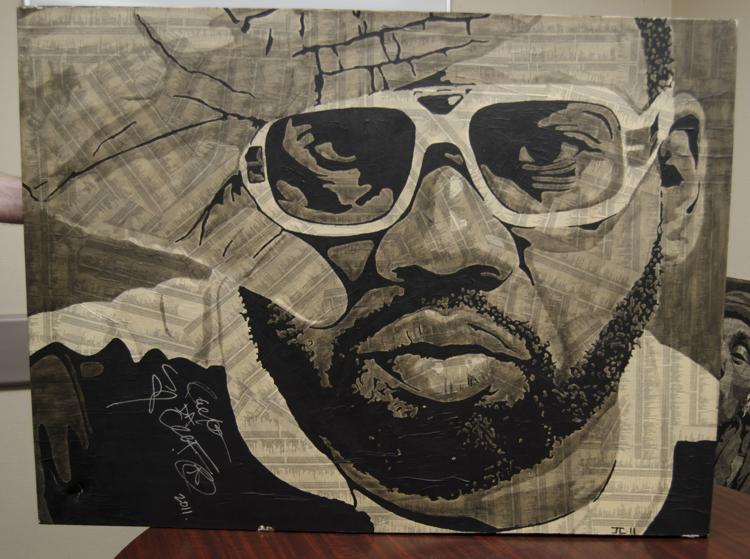 Weekender: Who are some of your artistic influences?
Lynch: "When I was in high school in Le Mars, my art teacher got me into Salvador Dalí. It blew my head open as far as something outside of me drawing pictures of people. That was the one that opened me up a little bit. Aside from Dalí, the other one was Hieronymus Bosch…again, he was twisting reality. Since then it has been friends of mine, many of whom I met while studying at Brooks College in Long Beach, California. We would go see shows featuring Shepard Fairey, among others."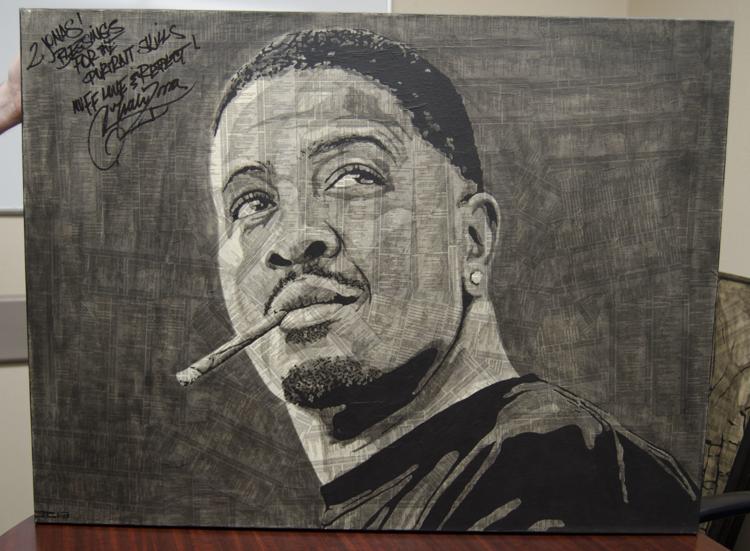 Weekender: What are your favorite mediums to work with?
Lynch: "I've been working this one to death…like I said, I'm about 200 paintings in and I need to broaden my horizons a bit. I work with acrylic and mixed media. I cover the whole canvas with phone book pages and then paint on top of that. I then dilute it down for the shading. The first one I did was in 2006. I started to get known for this style in Long Beach. Once I met Snoop Dogg a lot of doors opened.
"I also like to work with clay…I'd like to get more into creating relief sculptures with clay."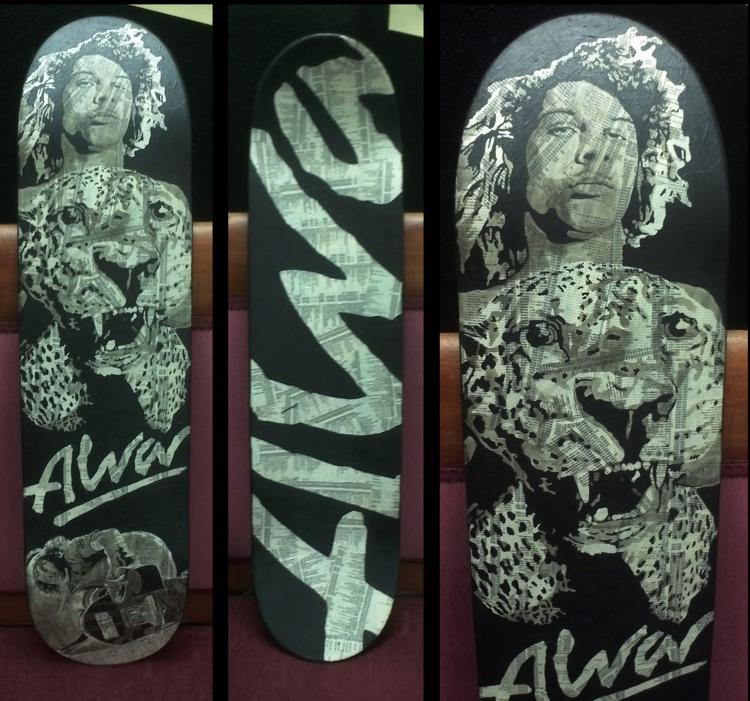 Weekender: What are your favorite subject matters to create?
Lynch: "Music and musicians for sure. I has to be people who inspire me. There was only one I had to be talked into, and that was Babyface. To him I was just another fan. Everyone else I've done these for and gotten to meet has been nothing but nice. Even Snoop Dogg with his whole entourage stopped and talked with me for 10 minutes on stage. I only do this for the music that I love like hip-hop and reggae. Those avenues welcome visual art more than most styles of music. You don't go to a lot of heavy metal shows where someone is painting in the background. Part of hip-hop is the art, whether it's graffiti or something else."
Weekender: Tell us about painting onstage with recording artists.
Lynch: "That's hands-down the coolest, most fun, intense thing I have ever experienced. It started off at a venue in Long Beach and all I wanted to do was paint the artist and then get to show them and meet them afterwards. The first person I got to paint onstage with was Del the Funky Homosapien in Sacramento. From there the floodgates opened. I was then welcomed to any show he put on. That boosted my confidence. I would then go down to Long Beach and go to shows…that's where I got hooked up with Talib Kweli, KRS-One and Afrika Bambaataa before his whole thing blew up…before he was ousted from the Zulu Nation."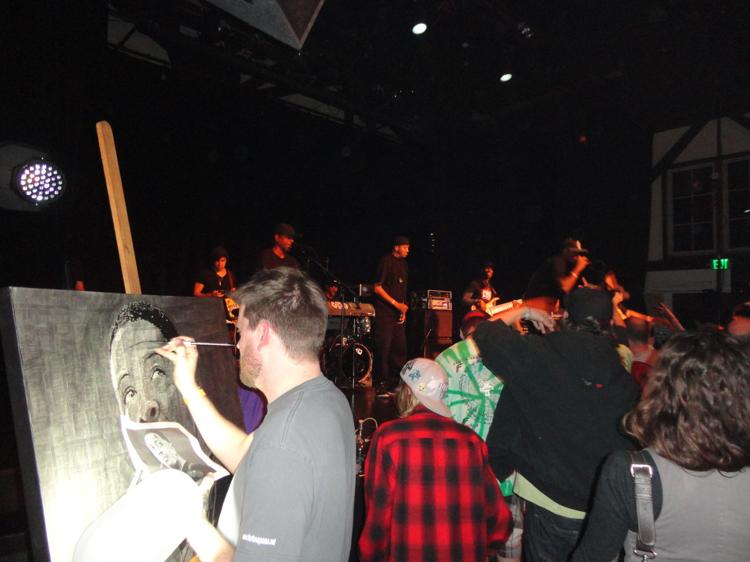 Weekender: What makes you stand out from other artists?
Lynch: "I didn't re-invent anything. My signature that makes me stand out is the background of these paintings. I cover the whole canvas with pages from phone books. The story I'm telling with that is these artists are who they are because of us, the everyday people. Sometimes I try to tie it into where the artist is from, like with Snoop Dogg I took pages from the Long Beach phone book and used them as the background. I've done Bob Marley paintings with the people of Jamaica as the background."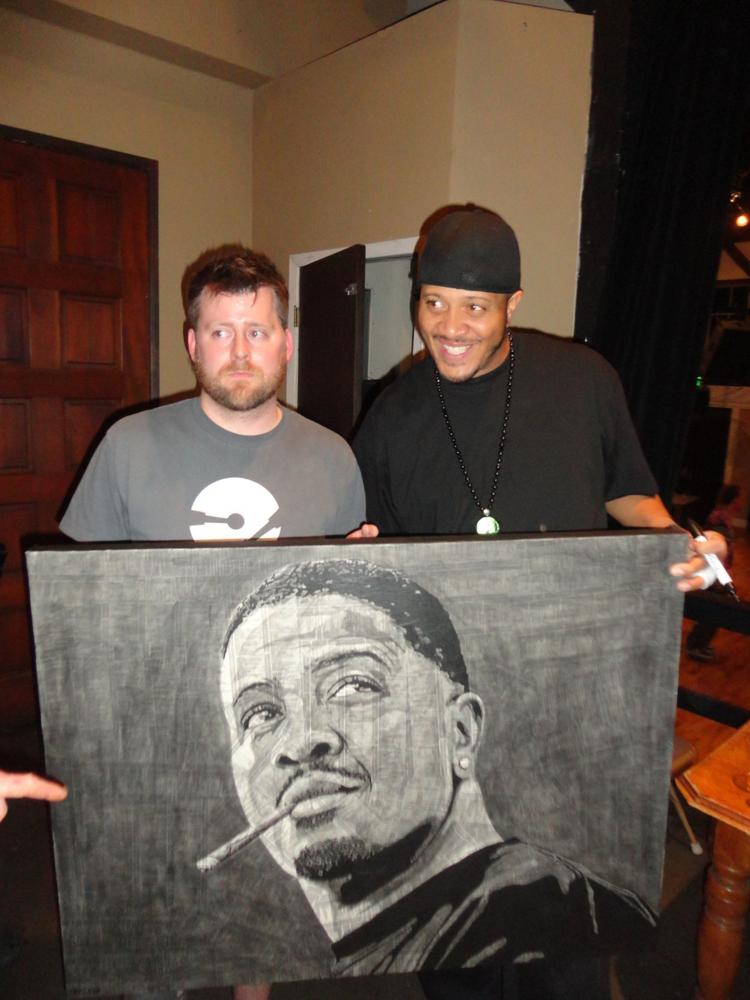 Weekender: Do you sell your art or show it in galleries?
Lynch: "They are all for sale for the right price. It's been a while, though. In 2014 we moved to Remsen from California to open up the tattoo shop and we were originally going to move back and forth between the states, but we moved here permanently in 2015. I had a pretty gnarly surgery when I moved back, so I've been pretty checked out with my art the last couple years. Back in California I'd show my paintings all the time, nothing in upper echelon galleries, but hopping up on stage and doing it like that was worth it for me."
Weekender: How do you feel about letting go of originals?
Lynch: "It doesn't bother me at all. The ones that are signed and the ones that I got to experience onstage I like to keep so what I do is I'll put a healthy price tag on those. A couple of those have sold. I finally sold the Snoop Dogg one last year and I got to meet George Clinton and have him sign one, and that one sold, as well.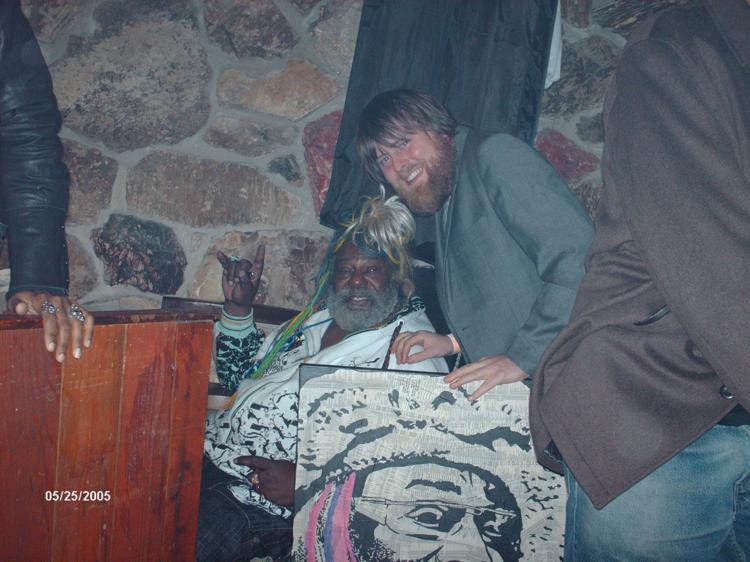 Weekender: Why do you create art? What does it do for you?
Lynch: "I've loved it my whole life. It's just the time doing it and once it's done I'm proud of the work. It's fulfilling. I'm not working for anybody but me when I'm doing it."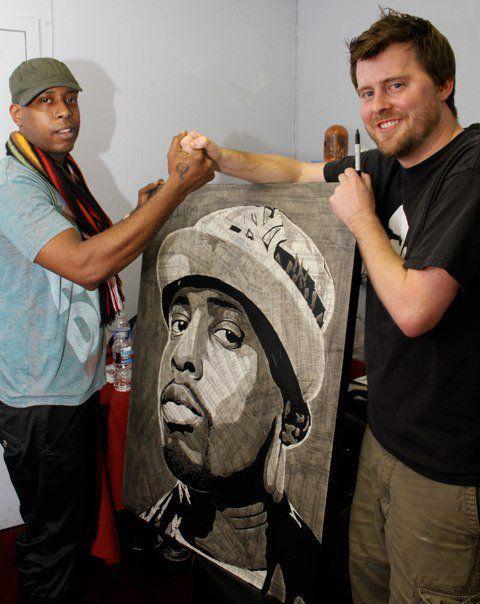 Weekender: What is your ultimate goal as an artist?
Lynch: "To finish a painting the day I die. I want to keep producing. If you tell yourself you made it, you are full of shit. There's always another style. You can be the master of one, but there are always another million ways to go."