Daniel Aquino is a 25-year-old car sales consultant at Billion Kia with a lot on his plate. Not only does he sell cars, he is also a dedicated father and produces records on his own label.
Aquino started 4Worn Records in early 2017 and is currently expanding the label and re-branding it into 4Worn Nation.
"The idea of 4Worn Records was around years before the company launched," said Aquino. "My graphics designer Josh Worth originally launched it as a clothing line, which was very successful, but for some reason just got put away. I reached out to him, and here we are now, two years later."
Aquino is trying to streamline the process of making records and doing business with the new 4Worn Nation, which wasn't happening under the previous 4Worn Records.
"As 4Worn Records, we were just launching things without any direction," said Aquino. "It wasn't leading anywhere and we were completely disorganized. I thought something had to change. That's when I decided to re-brand us as 4Worn Nation. We are now more organized and structured as to what we will be doing with our records, and won't be going months without releasing new material. I want to get to a point where we are releasing several different things from multiple artists each month."
Although the company started with a focus on rap and hip-hop, 4Worn has started to branch out into multiple different genres.
"I have a little hip-hop and rap," said Aquino. "I have a country/rockish kind of singer…I'm working on trying to get a little more versatile. I'm also looking at a couple of rock bands right now to possibly join the label. I have 15 acts in total that I currently represent. Some of the groups are artists within the label already, like The 402, which consists of Geri Dobbs, Ricky Pedroza and Victor Coronado, so that right there is four acts."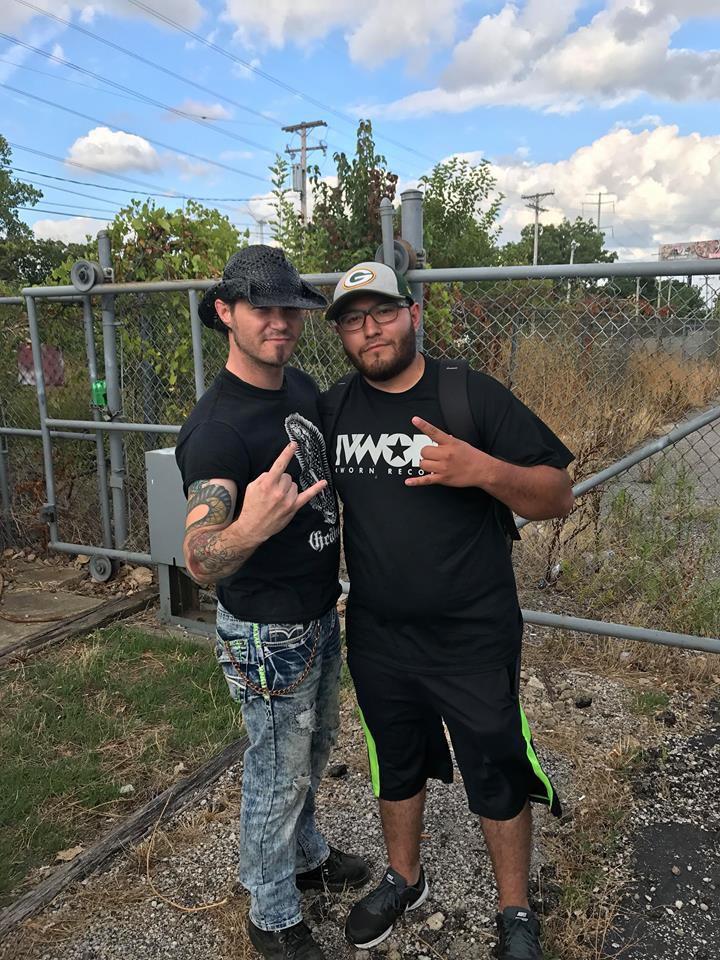 4Worn Nation is all about expanding its talent and being a credited record label.
"We are about making an impact in this city and being remembered," he said. "There are people in Sioux City claiming to be record labels, but they have no documentation to back it up. I have all the documents and tax identification numbers, so to the state I am a legal business."
After trying to rap for a short while, Aquino decided it wasn't for him, but that doesn't mean you won't hear his voice on some of the tracks he produces.
You have free articles remaining.
"That dream was short-lived," said the producer. "Sometimes you get the vibe in the studio, but then realize, yeah, I'm not a rapper by any means. On some songs, though, I'll be in there as an introductory kind of voice."
In addition to all of this, he also is trying to get into the film aspect of the business with his new Sony A7S2.
"I've been shooting videos and pictures and getting better on that side of things," he said. "I think eventually I want to do the shooting and editing for the music videos I'm putting out there."
With all the music coming out of 4Worn, Aquino also throws shows, the next one being the 4Worn Nation re-launch party on Oct. 6 at Whiskey Dick's.
The 402 will be releasing an EP on Oct. 20, as well, which was recorded in a well-known studio in Los Angeles.
"It was kind of special because we went out to Los Angeles and recorded The 402's EP in Studio A at Village Studios," said Aquino. "People like Dr. Dre, Snoop Dog, Phil Collins, Lady Gaga, Usher and Nelly all recorded albums in this studio. Walking into that studio, they have multi-platinum records lining the walls, so they have the bragging rights."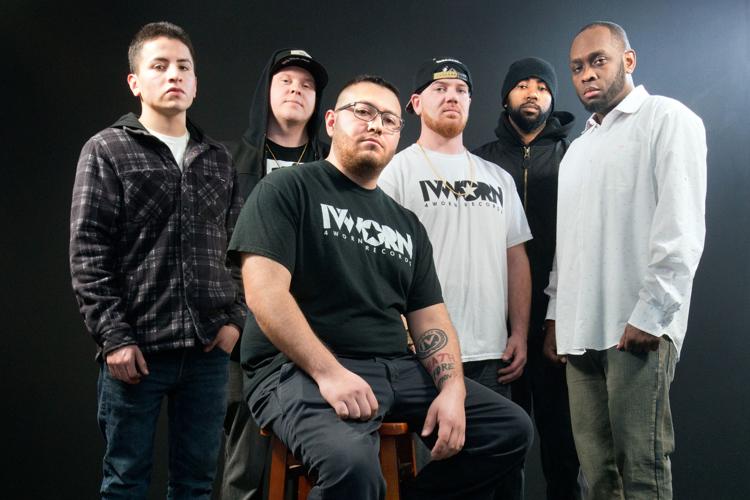 Nov. 4, 4Worn is throwing a big show called Under Bad Influence Tour at The Marquee featuring Ubiquitous of CES CRU with The Palmer Squares and Joey Cool and local artists C-Note, Fetty Fred, INFL1KT3D, & KillaFlowz.
Of course, running a label means a studio is a must, and 4Worn is working on that. The studio will be located at 2609 1/2 Correctionville Road.
"We are opening a studio called 4Worn Studio, which is a work in progress," said Aquino. "We are slowly getting more and more equipment in there. We have been working on it since May of this year, and it will officially be open for business in October."