David Blaine inspired Corey Fravel to get into magic.
Now, it's a desire to bring out the child in everyone that keeps him involved.
Frequently performing at private events, the Sioux Cityan gained attention last summer when Nickelback pulled him on stage to play guitar at Hard Rock's Battery Park. Sunday, he'll bring out his bag of magic tricks at the Betty Strong Encounter Center. The show begins at 2 p.m.
Fravel's interest in magic stemmed from a childhood fascination in the art of smooth, clever deception.
"It started when I was 8 years old when I saw a David Blaine TV special," said Fravel, who works for Verizon. "Like every other kid, I thought it was the coolest thing in the word. I knew I wanted to do magic. I learned some of the dorky kid card tricks that anybody would know. Then, my uncle would always do this awesome card trick at every single holiday. No one could figure it out. I then asked him how to do the trick. When I learned that one, I realized there was a different level of card tricks; good card tricks. I learned more of those, read books about the craft and watched more David Blaine specials in slow motion. After practicing a lot, I had my first show at 12.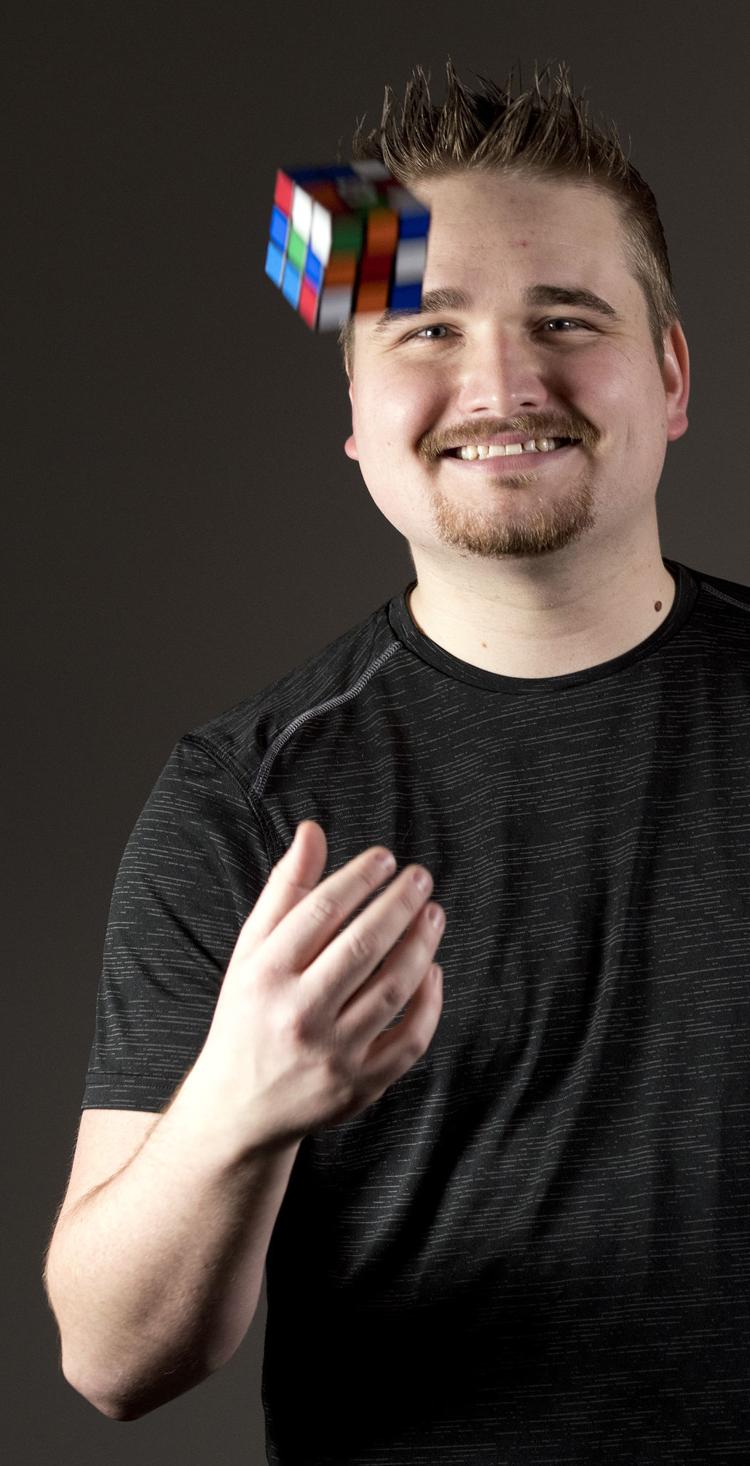 "My parents took me to an Applebee's, and at that point I was obsessed with magic and would bring props everywhere I went. I showed some waiters a few tricks, and then the manager came over. I thought I had gotten the waiters in trouble, but the manager asked me to come in the next day to perform shows for five hours. I handed out business cards to everybody, and that's where this all started."
While wowing the crowds, Fravel has some favorite tricks to mess with the spectators.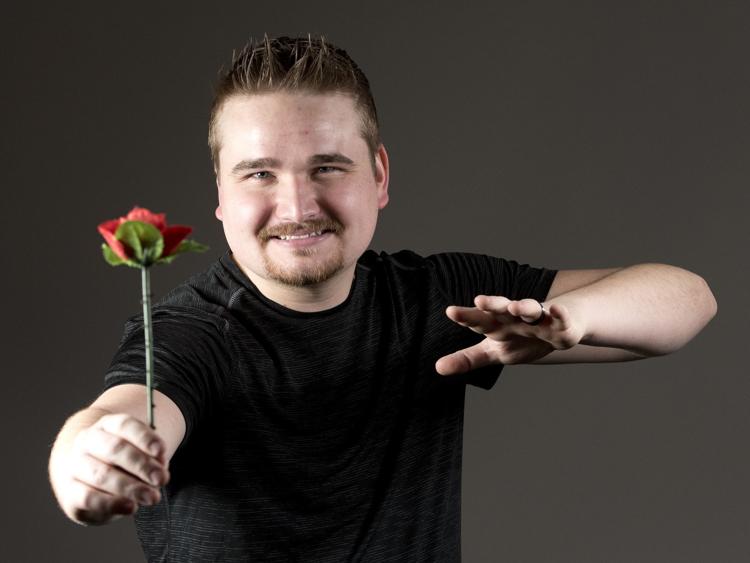 "There's one where somebody picks a card, signs it and then I regurgitate it on stage," said the magician. "That one always gets a great reaction. I'm holding this slimy card in my hand and I ask the audience if anyone wants it. Nine times out of ten, somebody will take it. I like to pay homage to my uncle with his trick; it shows where I started.
"There's a trick I do with a Rubik's Cube, which combines two passions of mine. Anything that deals with fire is a lot of fun. I've gotten to the point where my show is about 30 percent gag tricks, where the audience thinks I've messed up from the beginning, but then I pull the trick out of nowhere. I like doing those, because it really messes with the audience."
To perform sleight-of-hand tricks and fool the audience, one has to practice the motions of the tricks to be as fluid as possible.
"It is making you see something that isn't actually happening," said Fravel. "The best tip in magic I have learned is that when I put a dollar bill in my right hand and have an empty left hand, there is no magical force in the world that will make the bill travel to the other hand. You have to make it look like it happened. If you believe what is happening is actually happening, the audience will believe it, too. I've caught myself in an auto-pilot syndrome. I can get to the stage and forget what is happening and amaze myself when I open my hand; the trick just happens sometime without me thinking about it."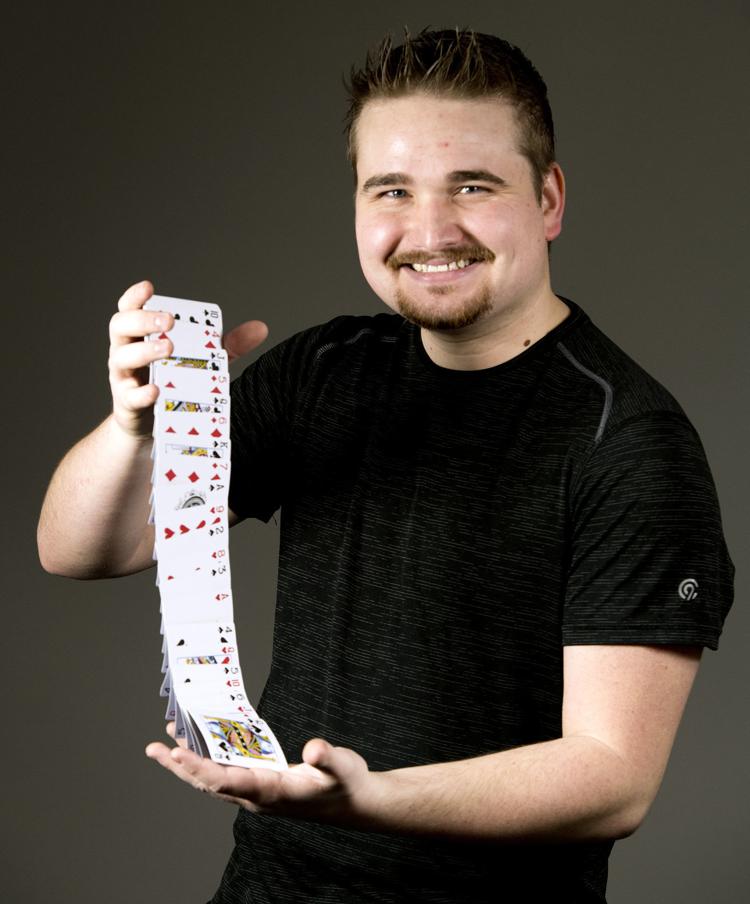 By this point, we can all see Fravel has a passion for this practice, but what does magic actually mean to him?
"It means getting back to the head space you were in as a kid when everything was fascinating," he said. "It doesn't matter how old you are...you can still go back to that kid-like state. The audience always wants to try to catch you while you are performing a trick. They want to be the smart person in the audience who knows how the trick was done. When you are watching magic, you want to think, 'How in the hell did he do that?'"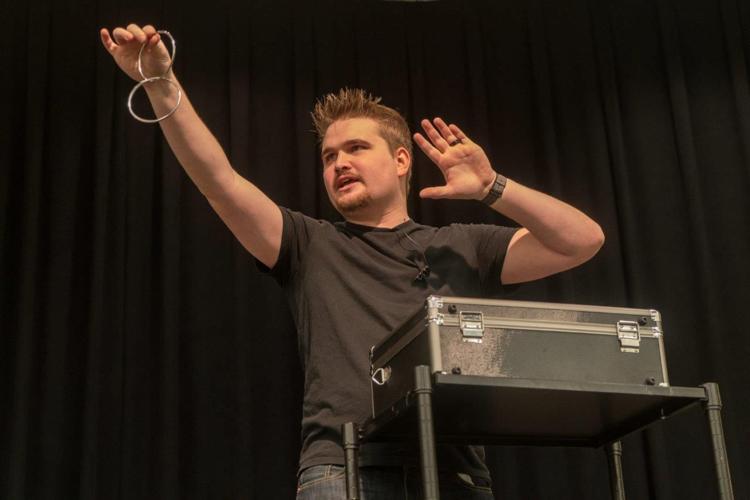 Fravel performs his act many places around town, but the main gig he performs most often is at the Betty Strong Encounter Center.
"Parties are my go-to gigs, whether it is at someone's house or office or at a restaurant, even weddings," he said. "Pretty much anywhere that has a decent-sized group of kids or adults that need to see a trick, I can be there. I could do a stage show where I'm on stage with everyone watching me, or I can travel from table to table and perform up-close tricks.
"If it is an adult gig, I can tell dirtier jokes and make fun of the audience more. With kids, I don't want to make fun of them because they are little, and that's just mean. About 75 percent of what I do can be performed in front of any age group."
While Fravel is a magician, he doesn't bother dressing the part of the tuxedo-clad entertainer. He likes to keep things real, and wear street clothes (reminiscent of his hero in magic, David Blaine).
"If I go somewhere nice, you can find me in the blink of an eye; I'm the one in the black T-shirt and jeans," he said. "I wear the same thing for everything because it is what I've been wearing since I started. If I was wearing a long shirt, people would always ask what I had hidden up my sleeves. I was sick of that joke. This way, people can't call me on that."
What kind of feeling does Fravel get from seeing people get fooled by his tricks?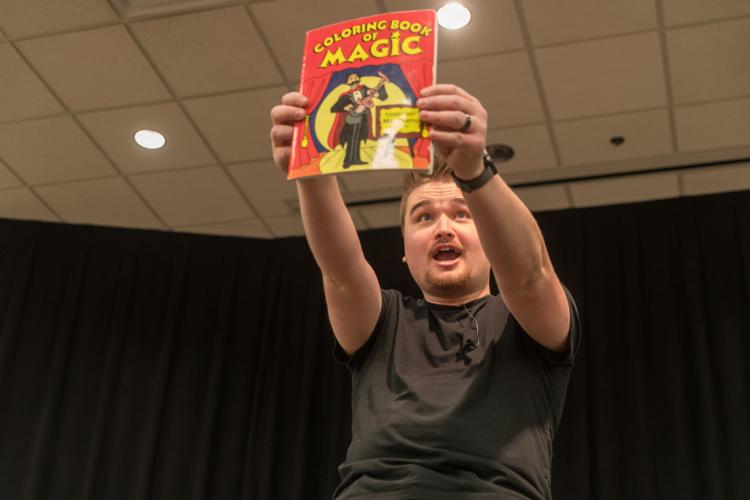 "Just the sense of wonder, knowing I accomplished something," he said. "Sometimes at work, if someone is upset, I can make their day better by showing them a card trick or something. If I can make you laugh, that's all I want to do; that or to make you smile and enjoy your day."