Marilyn Martinez is a 21-year-old Hispanic artist who was born in Fresno, California, but now calls Sioux City her home.
She is passionate about soccer and is a debt collector at Premier Credit.
She enjoys inspiring and helping others with art while being a creative mind at Kreative on West Seventh St.
Weekender: When and why did you start creating art?
Martinez: "When I was in fifth grade, I remember making this Indian castle I saw in a magazine my dad had. It turned our really good. I had never tried to be artistic. Once I was in sixth grade, my art teacher, Pete Licht, taught me so many things about art that I had no idea of. Since then I have never stopped working on my art."
Weekender: Who are some of your artistic influences?
Martinez: "Piero Fornacetti, Salvador Dalí and The Kaplan Twins."
Weekender: What inspires you to create art?
Martinez: "Being able to create…it's strange to think that everyone can create art, but not everyone tries it. My friends are always watching me paint, but when I tell them to try it, they tell me no. I try getting everyone I know into art. It's different here in Sioux City. The only opportunity you are going to get here with art is you searching for opportunity yourself. I'm always promoting myself on Instagram. I'm doing a lot of murals right now…there's a lot going on with art."
Weekender: What is your favorite media to work with?
Martinez: "I've been working a lot with acrylic paint. I just started painting this past year. I used to just work with calligraphy and Indian ink on paper. I've drawn tattoos for a lot of people in Sioux City."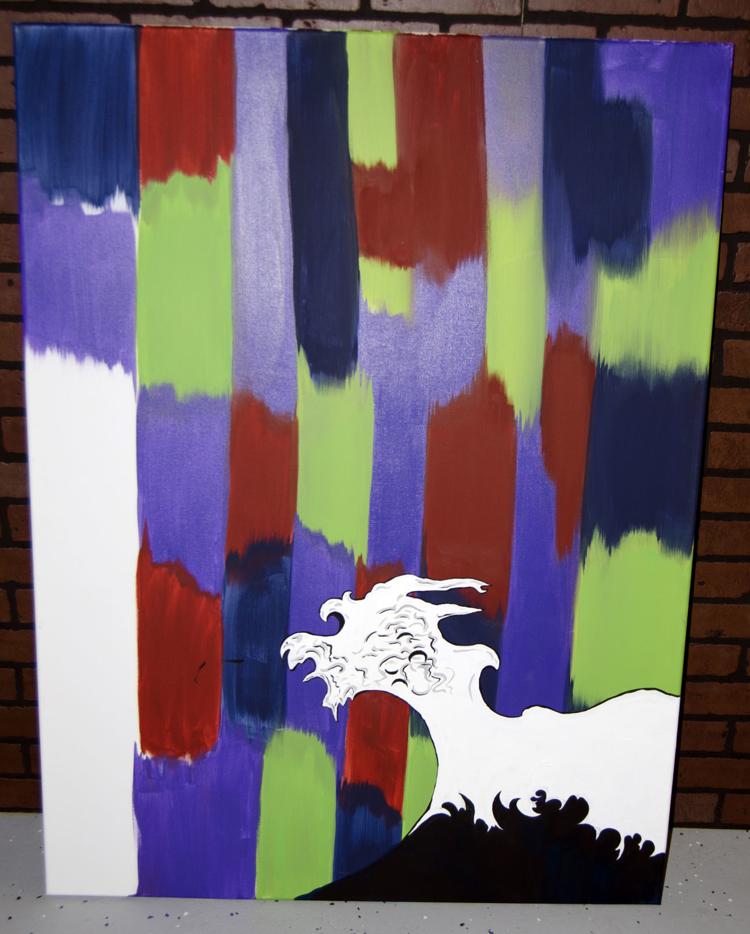 Weekender: What are your go-to subject matters?
Martinez: "I like to always change it up. Everything and anything. I used to just paint hands and eyes a lot, but I got out of it because I thought I should do other things."
Weekender: What kind of headspace do you have to be in to create?
Martinez: "I feel like when my life's not going well, I always tell myself I have art. My headspace always tries to fixate on the fact I have art and I can always create and have something to fall back on."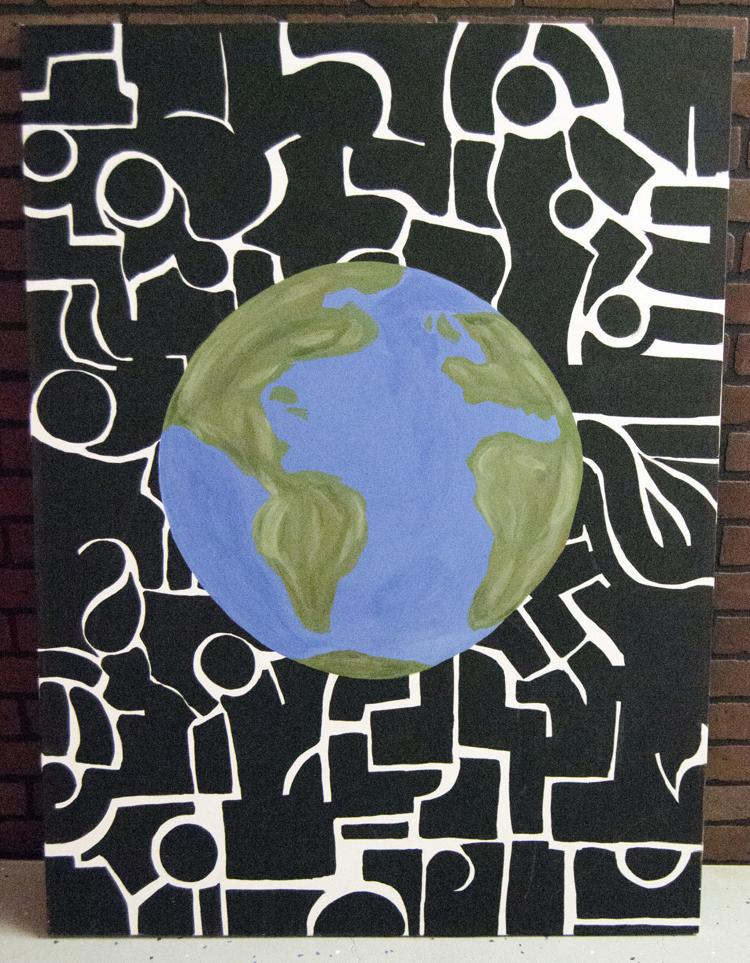 Weekender: How do emotions affect your art?
Martinez: "I try not to focus on my emotions when I'm doing my art because people ask me for certain things and they are going to pay for what they ask for. I try not to put my emotions into a painting."
Weekender: Obviously you sell and commission your art, but do you do gallery shows?
Martinez: "I've never done a gallery…I've been asked to do galleries plenty of times. I worked in San Francisco and would work commission pieces and would never let myself keep more than five commission pieces on me at the same time. I never give myself the patience to have a collection of my art put in an art gallery…which is a goal of mine this year."
Weekender: When you sell your original pieces, is it hard to let go?
Martinez: "If it's good to me, yes. If it's just a commission piece, it's not hard to let go."
Weekender: Why do you create art? What does it do for you?
Martinez: "I create art because right now, to this day, there are so many opportunities that as a young artist and a people-person, I can take, and I can become someone. My family and friends are always motivating me and encouraging me to put on a show and become something bigger. I'm a 4'11'' girl and I want to be a lot more than that. I feel a lot of people give up, and they shouldn't give up. If you're talented with anything, you can become something. I don't want leave this world thinking I've created on this world for so many years and I wasted my time. Then I made my shirts, and I made about 150 of them and sold them in two weeks."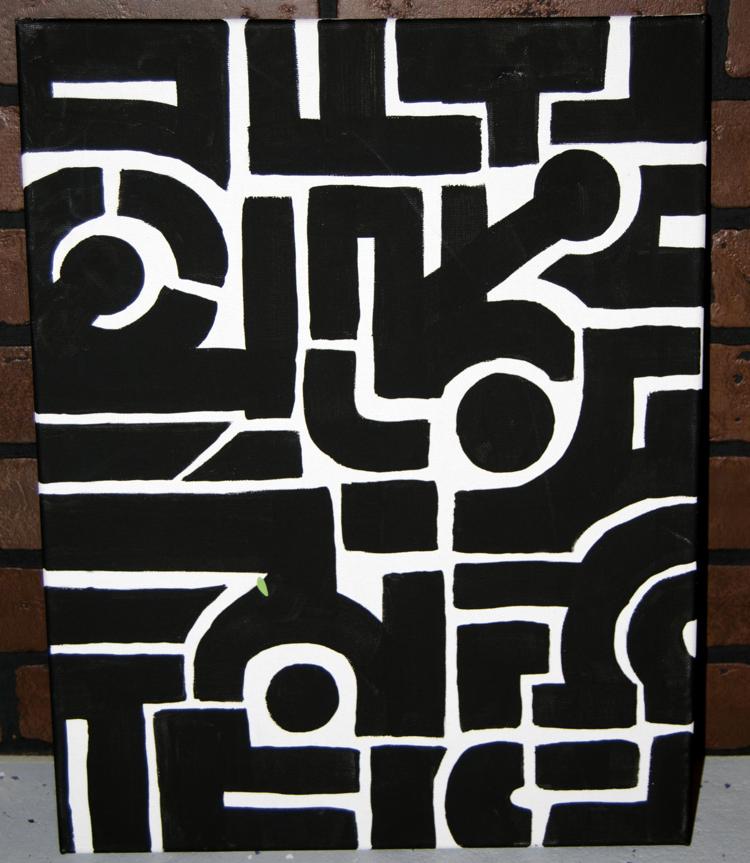 Weekender: What is your creative process?
Martinez: "To be alone. I have to be alone, I have to have really good solo instrumentals of anything, which is crazy, because I've done live shows. If I have my headphones on, I can paint in front of hundreds of people. When it comes to actually focusing on something, I don't want anyone around me. I sit there and look at the canvas and say to myself I'm going to make something good. I sometimes look at Tumblr for ideas, then go at it with the paint."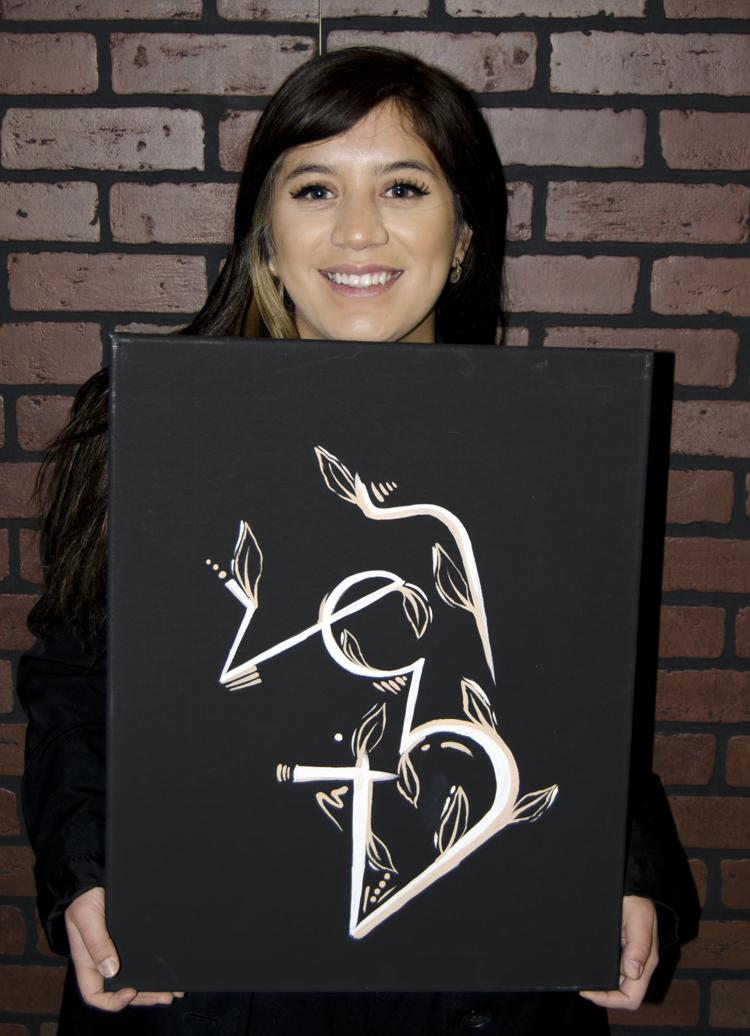 Weekender: Do you have to force creativity, or does it come naturally?
Martinez: "It depends. I would say both, because when it comes naturally, it is a piece I'm doing for me. Forcefully, it would be commission pieces. I want them to see that it's good, and that I've put a lot of hard work into it. You don't wake up every day and say, 'I'm going to get a piece done.' As writers get writer's block, artists can get artist's block."
Weekender: What is your goal as an artist?
Martinez: "It is to inspire others, but also make a name for myself, any way I can. I want to be a guidance for other artists. I want them to know that even if they didn't go to school for art, or if they think they aren't good enough, they can be good enough. Don't give up on yourself. If you are really passionate about art and you know you are good, you can become something. That comes with consistency and dedication."