What happens when a Wayne State cinema professor decides to show his students what he is made of creatively? He writes and directs a film with a focus on personal reflection and one of his passions: vinyl records.
The result is "The Ghost in Her," a film by Michael White of Sioux City, which will be premiering at 6:30 p.m. on Sept. 19 at the Majestic Theater in Wayne, Nebraska.
"I think my film students wonder what kind of film I would make, and what it would be like," said White. "I don't want to be that guy that teaches and can't 'do.' Not only do I want to show that I can 'do,' but I want to show that I can 'do' well."
The movie is about an aging record store owner, Alex (played by Garie Lewis), coming to terms with himself while teaching his new employee, Grace (played by Shelby Hagerdon), about vinyl records. While this is happening, Alex's ex-girlfriend from high school, Samantha (played by Leslie Werden), comes into the shop to talk with Alex. Alex is forced to look within himself and accept who he is now and to come to terms with his fading youth.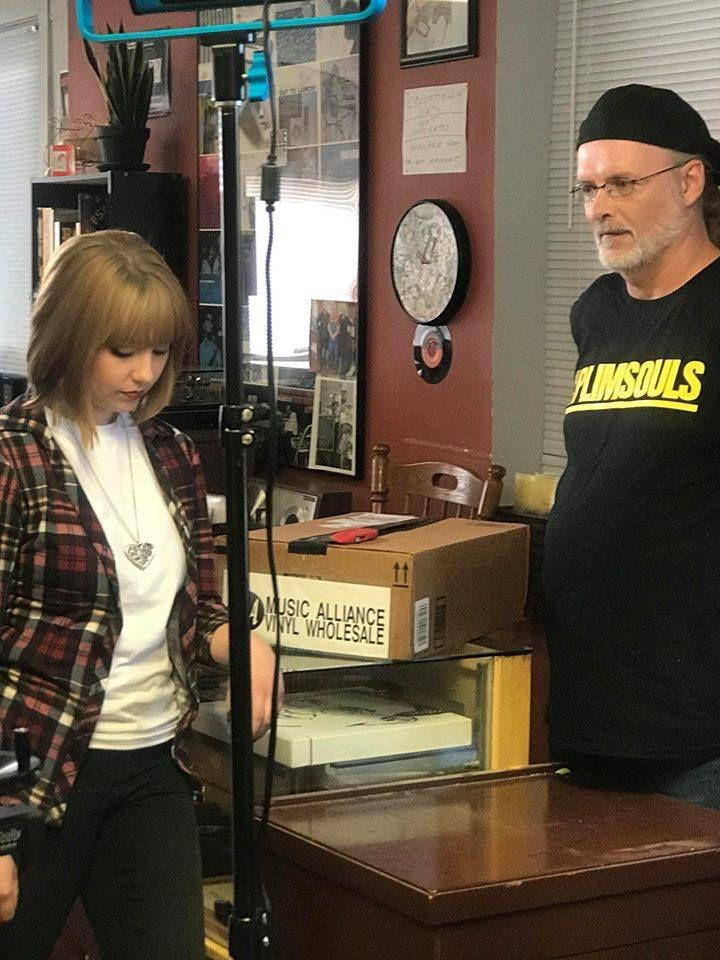 "It's more of an education than just how to stock shelves," said White. "It's more about what music means to people and the integrity of music, itself. It is, on a different level, about how Alex has to come to terms with who he used to be as an adolescent, and who he is now as a record store owner who has given up on some of his teenage dreams."
Assistant director, Mark Lopez, believes this is a relatable subject for many people who have changed the trajectory of their lives over the years.
"It's like getting to know your former self," said Lopez. "It's not always selling out, but sometimes when you look at your life, you know you used to be someone else. Somebody from your past might come into your life and remind you of who you once were, and that creates an introspective moment."
"I hope audiences understand the concept," said White. "I hope people can view the film and be able to tell what the film is actually about, not just the story and events, but the deeper meaning."
This film started as a short story White wrote after visiting an Omaha record store and overhearing a conversation one of the store's employees was having.
"I heard one of the guys working in the record store talking about how he had a girlfriend in high school who recently came into the record shop and told him how she had married a wealthy guy and sold out," said White. "It got me thinking about the values we have when we're young and how those values change as we get older. I'm a big fan of the band, The Psychedelic Furs, and they have a song called "The Ghost in You" which has always resonated with me. I think part of the idea that comes out of the song is sometimes when we get older we become a shadow of our former selves."
White intended the film to be shot in Omaha's Drastic Plastic record shop, but after the shop was renovated, it just didn't have the feel White was going for. He searched around for a new shooting location and came upon Crosstown Vinyl in Sioux Falls.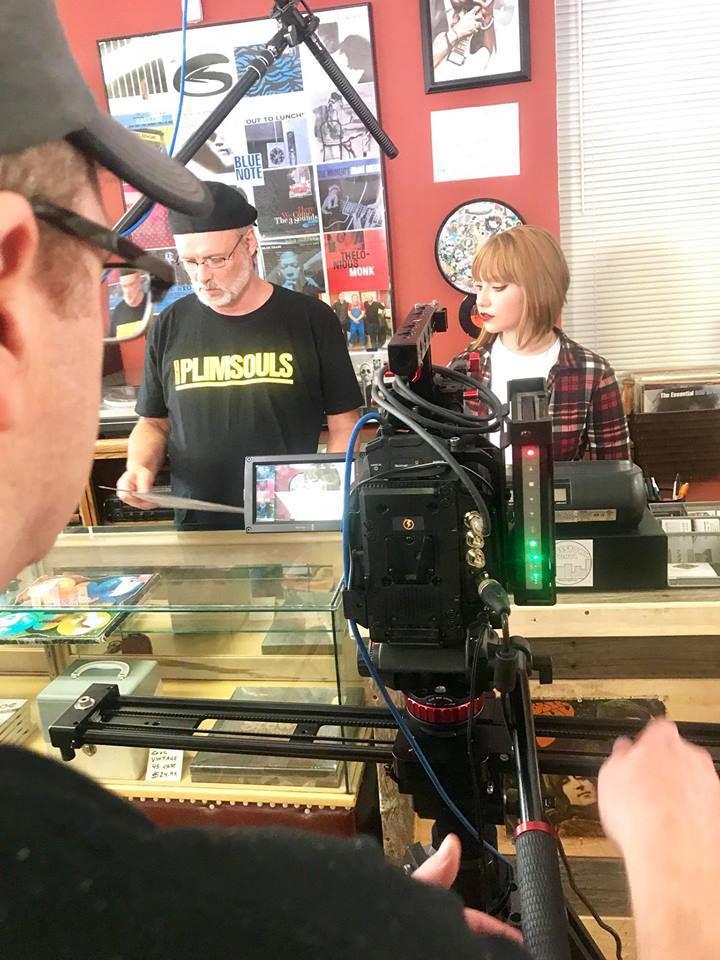 "Crosstown was great," said White. "The owner gave us full run of the store. He was so cool and supportive, so when we asked if we could hang a bass from the wall, he told us to go ahead and drill a hole. He said he might even hang a guitar there after we finished filming."
For being a short movie, the characters are more complex than average according to Lewis and Hagerdon.
"Grace is a little bit more than what she appears," said Hagerdon, a student at Wayne State. "She seems naïve, like she wants to rebel, but doesn't quite know how to do so. I think she is just trying to find herself. She doesn't want to be like her mom, a country club, prissy social climber. She wants to do something more with her life, but she's just not sure where she wants to go yet."
"Alex is a former bass player who's playing didn't get him too far in the game," said Lewis, a local stand-up comic. "I see him as someone who used to tour around but quit playing due to the death of his wife. Now he owns a record store. I can see similarities between his career as a musician and mine as a comic. I can relate to him. He is kind of a philosopher in a way. He believes in the power and integrity of music."
Attending the premier of this film is free, and White and his cast believes the film has a lot to offer fans of cinema and the human condition.
"It's a really relatable human experience," said White. "It's going to be fun to see a local film screened in a local Art Deco theater. This nation's greatest cultural export is film, and I think this is a good opportunity for students and the public alike to watch a homemade film and start a discussion afterwards. Maybe it will get people to pick up a camera and try to make a movie of their own. Come see my film. I hope it's good."