After leaving the popular Sioux City band, Port Nocturnal, Grace Claeys has created a new solo career and has been appearing around the area as Her Grace.
Claeys is a teacher at the Sioux City Conservatory of Music and has been playing music since she was nine years old.
"The conservatory actually allows me to do what I grew up doing," said Claeys. "I was a worship leader and a youth worship leader, and would mentor kids, getting them to play music. The conservatory lets me do what I was bred to do. It gives me happiness."
When she was in her early teens, she was in a band called Oneirus with her brother Noah. She then started playing with Briar Cliff University alumni, Enny Owl, and went on more of a solo path from there while also playing in bands. Music, however, was not her choice in the beginning.
"It was kind of a forced thing," said the musician. "I was a very rambunctious child and I always wanted to be outside. My parents put discipline in me and said I had to do music, so I did. I started loving it and my mom encouraged me to keep with it and do other things, as well. My mom is the reason I play so many instruments. I started playing guitar because it seemed practical after playing many years of piano, then I branched out into ukulele, drums and bass…all that, pretty much in that order."
As is true of most artists and musicians, inspiration comes from a variety of sources. The main inspiration for Claeys comes from home.
"I have a lot of inspirations, but the top one is probably my family," said Claeys. "My older brother has been a huge influence musically. He taught me to sing, harmonize and blend my vocals with people. My family has always been musical. When it comes to artists, I find inspiration in Tokio Myers, Agnes Obel and Clairo. Also, a big source of inspiration comes from my students at the conservatory. I want to be an example for them and show them how to be musical artists, how to get shows and how to present themselves."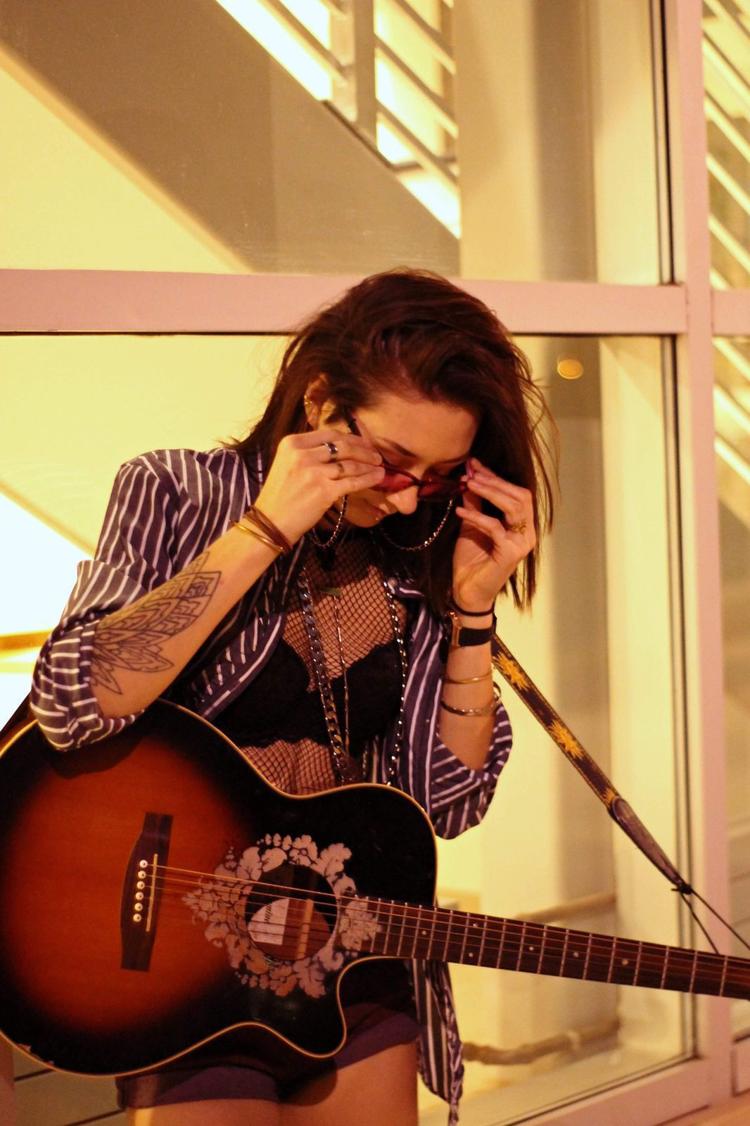 Emotions are a key factor in all forms of art and music is no exception to that general rule.
"It's always been hard for me to show emotions, but music is a way I do it," said Claeys. "The reason I love drums is because it is aggressive and fast. Piano is definitely more emotional for me personally. There are probably a lot more sad and dreamy feelings when I play piano. Guitar is a mixture of the two, as I can play rhythm and also pretty lead lines."
Claeys' solo project, Her Grace (a name her brother used to call her when she was younger), came about when she left Port Nocturnal due to an allegedly abusive issue within the band. She decided to leave the band and focus on her own music while still staying friends with members of the band.
"Being in Port Nocturnal was a pretty exciting few years of my life," said Claeys. "I'm glad I had that experience, but I knew it wasn't going to last forever. I knew the lifestyle that was lead in that band wasn't something I wanted for the rest of my life. I loved it for the experience, the fun and being able to learn more about playing percussion. I had to leave because of some inappropriate happenings within the band. As a woman, I couldn't be there anymore. It breaks my heart. I'm on good terms with them, but I can't be with them anymore."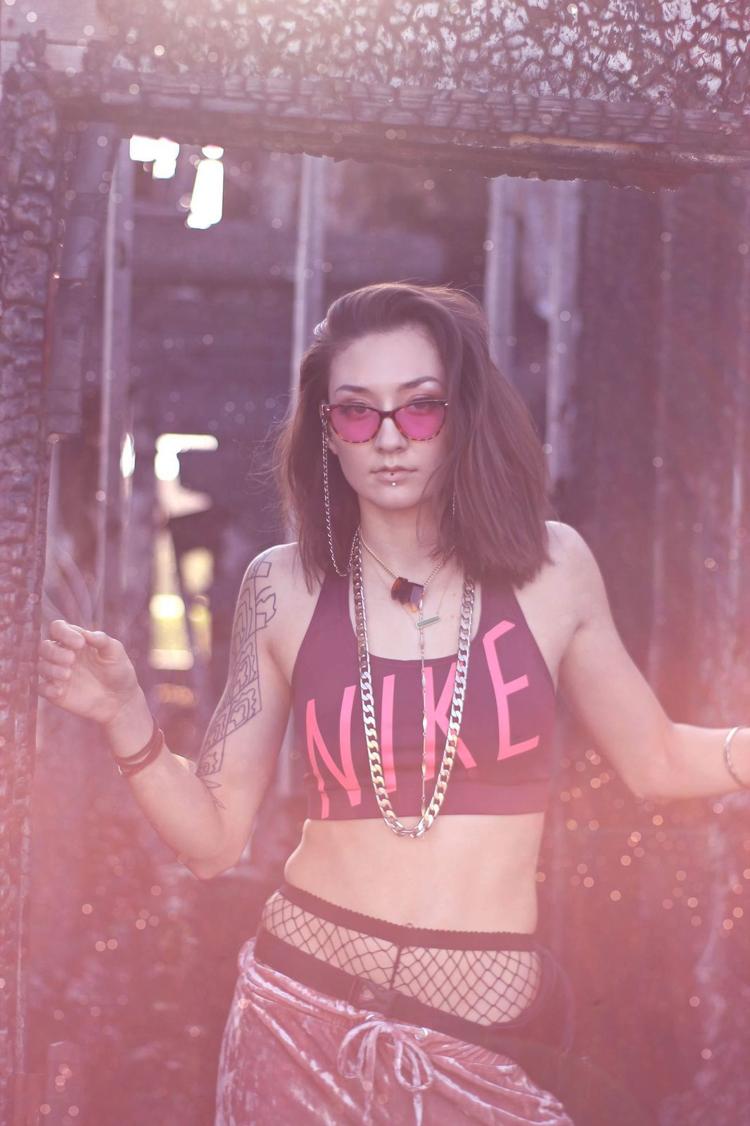 Breaking away from working with other musicians has been a challenge, and Claeys is still working on perfecting her solo act.
"Performing completely alone is still totally new to me," said the musician. "I'm still figuring out my sound. It's very freeing. It's poppy, folky and sometimes dreamy. I haven't been able to harmonize since my days with Enny, so being able to do so now (through the power of a loop station) is emotional and satisfying."
Her Grace is about to release a new EP, "Simpler," on Sept. 26. This has been her first venture into writing solo music, so the process of writing each part is new to her.
"I've written with people, but this is my first time doing everything myself," said Claeys. "I'm still learning how I like to write, so what I've been doing is writing sentences throughout the day, and maybe by the end of the week I'll come up with the music. I'll piece the sentences together in a way they make sense. It is the easiest, quickest way I know so far, but the words are always difficult. I feel it is still a pretty slow process, but that is the way it works for me for now."
You can catch Her Grace when she plays at the 1BlueString show at USD on Sept. 21.
"This show is super exciting because it touches on sexual awareness for both men and women," said Claeys. "That is an issue I want to be involved with, especially being in the spotlight. I want to be an example and help people towards healthier goals."