After yet another long winter, Hard Rock Hotel and Casino's Battery Park is about to start its 2019 outdoor concert series.
Taking the reins of the entertainment team this year will be Hard Rock's vibe manager, Missy Rarrat.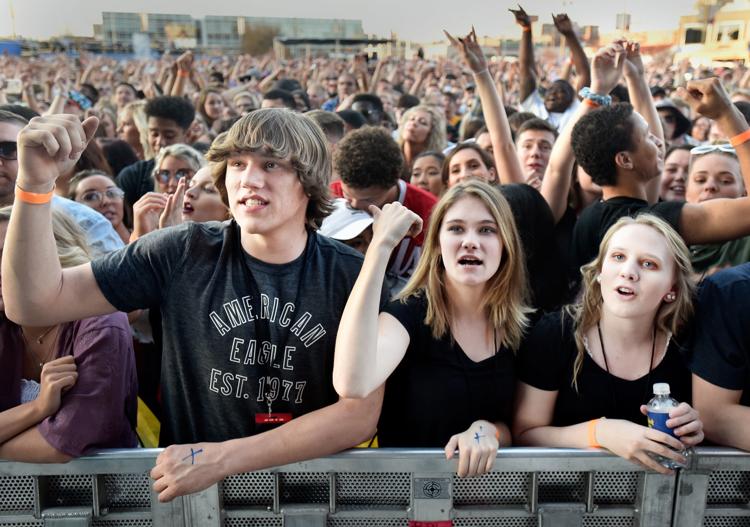 "It's an amazing feeling," said Rarrat. "It is rewarding. To say that we are still here and able to do what we do five years after opening and that we are keeping Battery Park alive. It is awesome. For me, these two venues (Battery Park and Anthem) are home. Every weekend I'm here. I've put a lot of my heart and soul into both venues."
Rarrat took over this management position after last season.
"I'm not going to look backwards; I'm going to continue to look ahead," said Rarrat.
Other changes that have been happening have to do with the construction going on around the casino. A parking structure is being built across Third Street from the casino, but since it isn't finished yet, there is much less essential room for parking.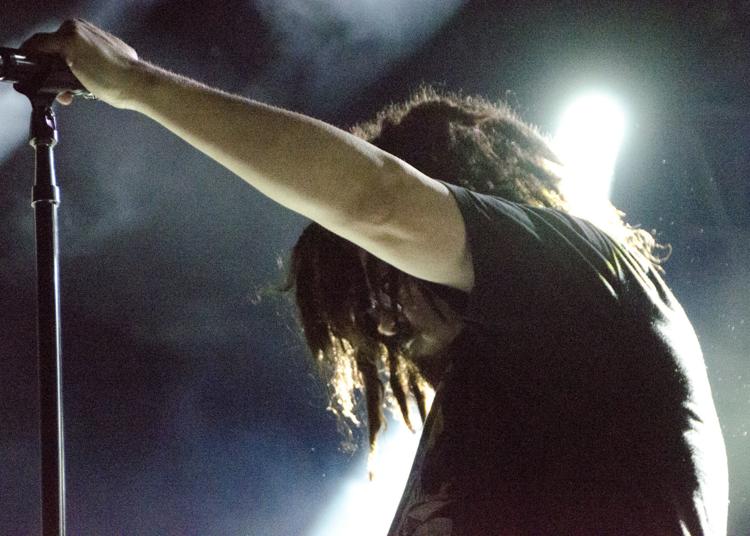 "With the parking lot project, we are losing precious space," said the vibe manager. "When we do get acts of a large stature, we have lots of trucks and buses coming in. To put that in perspective, when Brad Paisley rolls in, he has 10 buses and 11 trucks. For us, we utilize the side of our building. Typically we can comfortably fit five buses over there. The overflow would go where the parking garage is being built. Since we have lost that space, we have lost the ability to meet these larger bands parking needs. Post Malone had 95 people in his crew. We need to have a place to house people. Unfortunately with the projects going on this summer, we are not able to accommodate those needs."
Something new coming to the Battery Park stage this year will be the Tailgate Series, a concert series that brings three Anthem-sized artists and brings them to the big stage. Patrons are encouraged to bring lawn chairs to these smaller Tailgate Series shows (not Battery Park shows). All ages are welcome, as well. The first of these concerts is on May 23 and will feature Travis Tritt, The Charlie Daniels Band and The Cadillac Three.
According to Rarrat, the genre of music that sells the most tickets also brings the rowdiest crowds. That genre? Country music.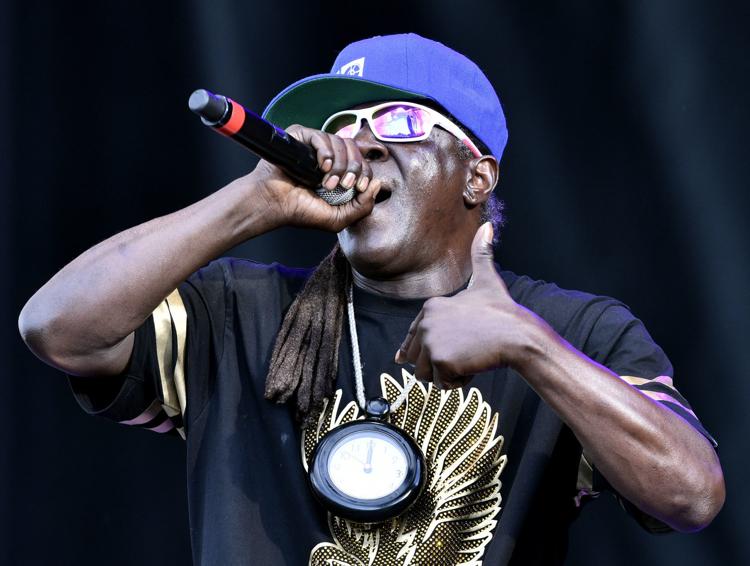 "By far, country," said Rarrat. "Of course Post Malone had a huge show last year (6,100 people), but the Kane Brown show that is coming up will be the biggest show we have ever had. We have pushed the capacity of Battery Park to 7,000 this year and Kane Brown is already sold out.
"Last time Kane Brown was here he got his first lyric out and had to stop because somebody in the audience was pouring beer on another person. Country fans are great. They buy tickets and they come for a good time. Sometimes, though, they have too much of a good time."
Dealing with notable artists can be as simple or as difficult as the artists want to make it. Each artist that comes in has a rider (list of items demanded by the artist in order to play), and not all riders are simple to fulfill in a city without a Whole Foods or a Costco.
"The craziest thing we've been asked for is live-round ammunition," she said. "We did not provide that. We have been asked for Rough Rider condoms, which you can't get in the area. Once we were asked for 30 steamed EXQUISITE sausages which we couldn't purchase at a meat counter. We had to make them, steam them and leave them in the artist's room. That artist didn't even touch those sausages.
"The hardest thing hospitality-wise/greenroom-wise is the organic stuff. When Alanis Morissette came here and brought her children, she requested organic oat milk. They told me we could buy it at Whole Foods or Costco, and I said we don't have those stores around here. We found some in a health food store right outside of Sioux Falls. She needed two containers, but only poured one cup and left the rest."
If you don't see something on the lineup of this year's Battery Park concert series of interest to you, don't be dismayed; there are still more shows that will be announced in the coming weeks and months. Due to the construction, there won't be as many shows as last year, but the team will be coming back with an awesome season in 2020.
"Without a doubt, in 2020 we are coming in hot," said Rarrat. "This year we knew out of the gate we wouldn't have 11 shows with all the construction projects. We couldn't fit all of them. Next summer is going to be pretty amazing, and there might be some 'big' venue changes in the works."
None of these shows would be possible without the tireless work of the entertainment team at the Hard Rock.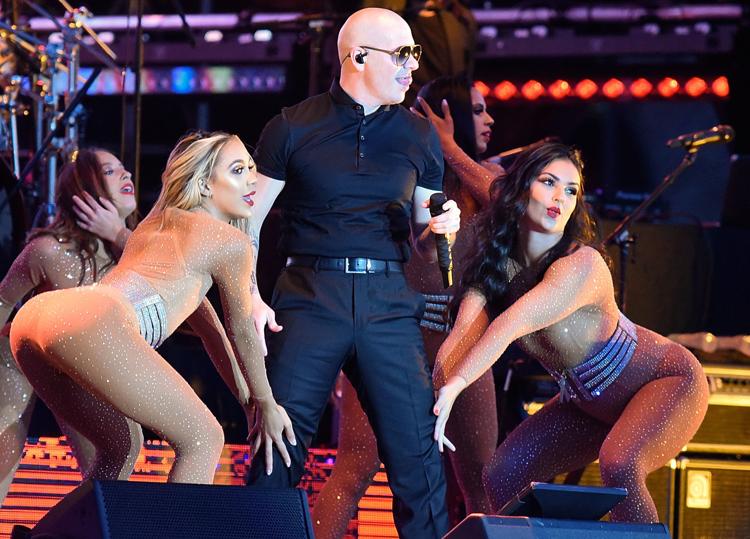 "Our team goes through so much for us," said the vibe manager. "They are the ones that deserve the thanks. Without them, these shows wouldn't happen. They are proud of what they do."
Battery Park had a big year last year winning the 2018 Casino Arena/Amphitheater of the Year award at the G2E Casino Entertainment Awards. Battery Park was also featured in the beginning of Post Malone's "Better Now" music video.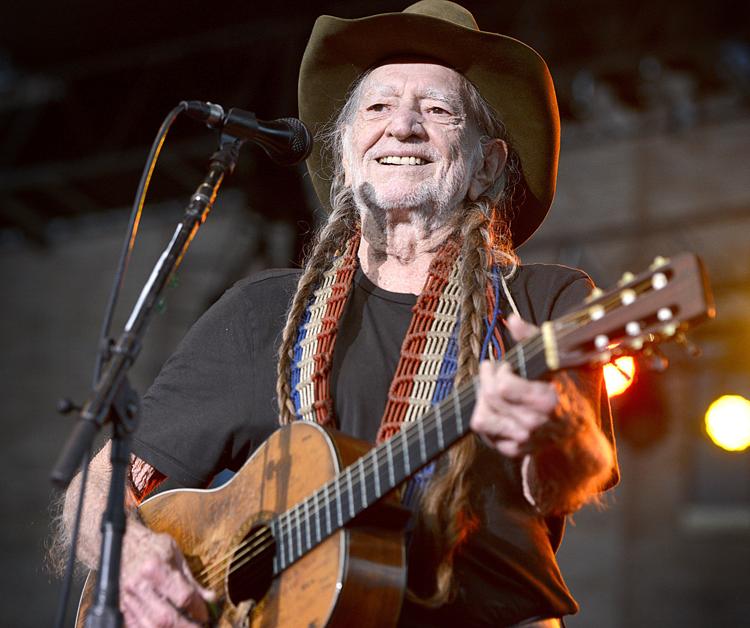 "That was amazing; the best feeling ever," said Rarrat. "Honestly when I opened that video it gave me chills. He was one of my top five artists that I got to work with. He was kind, gracious and humble. To see the intro to that video and to see Sioux City and Battery Park…oh my gosh!"
Pro tip for those who may not find a parking spot on Hard Rock property for the upcoming concerts: there are plenty of parking structures downtown, many within walking distance of Battery Park.