From the ashes of Western Iowa Tech Community College's WITSTOCK battle of the bands comes the bright new GLOW music festival at 5 p.m. on Sept. 14.
WITSTOCK was created 14 years ago after an unfortunate altercation at Saturday in the Park made WITCC's student activities director, Mike Brown, come up with the idea for a clean outdoor battle of the bands without the negative side-effects of cursing, alcohol and smoking.
"About 15 years ago I was with my five-year-old son at Saturday in the Park," said Brown. "Don't get me wrong, I loved that festival, but that day I walked into a drunk man, and he wanted to fight me in front of my son. I was younger then, and could have hurt the man, but made the decision to set a good example for my son and walk away. Because of that drunken environment I vowed never to go back to the festival. It turned me off. With WITSTOCK, we decided to have a sober environment, free from drunk people, so we wouldn't have to worry about situations like the one I had that day at Saturday in the Park."
In the beginning, WITSTOCK's name still resonated with people, but these days less and less students have heard of its namesake, Woodstock. This year the organizing staff decided it was time for an upgrade to the name and festivities of the concert that normally attracts 750 to 1000 people.
"This would have been our 14th WITSTOCK, but we were undeniably stagnant and needed a change," said Brown. "The further into the 2000s we get, the less students even know what Woodstock was. It happened before I was born. It was a great play on words, but kids just stopped getting the reference. The new name of the event is 'Glowing Lights of WITSTOCK,' or 'GLOW' for short. Instead of being a battle of the bands, this year it is purely a music festival without the competitive nature. This is a weight off my shoulders, as I would always get bands complaining to me if they didn't win."
With the recent popularity of events revolving around glowing items, such as glow-runs and parties, the festival organizers jumped at the opportunity to climb on the glowing bandwagon.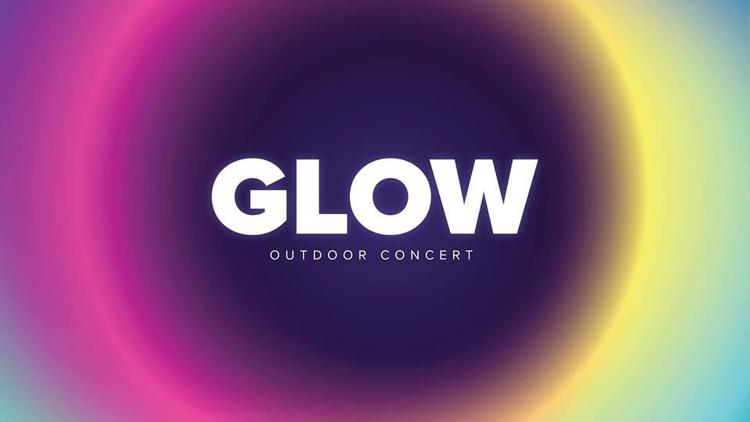 "We thought about what the festival would look like if we were hovering above it in a helicopter," said Brown. "We thought it would be cool to see all sorts of glowing lights on the hill where it takes place, so we decided upon the 'GLOW' theme."
The lineup this year includes rock bands Vibe Rations, GhostCat, Winter Wayfarer and The Ruralists. Also appearing will be DAD, the first rap/hip-hop group in the history of the festival.
"DAD is a great group with a large following, and their act is normally clean," said Brown. "This was an excellent opportunity to bridge the festival into other music genres than just rock."
The rappers from DAD, Mark Koenings (Protige) and Jason Reinert (Eboli), are excited to bring their families and their brand of music to this newly-updated festival.
Within the last year, the group's following skyrocketed due, in part, to their video, "Go to Work," going viral and getting tens of millions of views online.
"The funny thing is our first-ever video basically exploded online," said Reinert. "People who are into it have responded amazingly, and love what we are doing. We never expect that explosion to happen again, but we are glad that it did because it gave us a big jump-start."
"We didn't really get a chance to focus on how viral the video went," said Koenings. "At the time we were getting ready for a battle of the bands and had to put our energy into that. We had to have a brand-new music set the following week, so our eyes were on the prize, and we ended up winning the competition."
Because of the clean, wholesome nature of its raps, DAD gets to enjoy the benefits of playing shows geared toward families.
"We're grateful we get to do all-ages shows like this because our fan base ranges from 4-year-old kids to 70-year-old men and women," said Koenings. "I had a 70-year-old come up to me after a show and tell me he was going to bring his wife to our next show. He said he didn't normally like rap, but he liked what we were doing. It's cool that we can touch that broad of a base."
For fans of this local rap group, this will be your last opportunity of 2018 to see them play live in Sioux City, but don't be bummed out for too long because the new music video for their song "DAD Got Bars" is about to hit the internet.
"I don't want to give away the storyline for the new video, but it will be very entertaining," said Reinert.
DAD is also working on new songs for a fresh new album, which will debut sometime in 2019.
Along with the music there will be food (free to students and faculty, $5 for other patrons) donated by Tyson and smoked by Famous Dave's, and beverages donated by Chesterman's. Later in the day, there will be food available for purchase from different food trucks. There will also be a raffle for a guitar, donated by Ray's Midbell Music.
This is an event for all ages, so bring your whole family. Also, bringing your own lawn chairs is suggested.
"We'd love everyone to come out and bring your families and lawn chairs," said Brown. "We want to get as many people out here as possible and have them enjoy the festival enough to support us in the following years. We are a unique, free festival to attend without the problems of alcohol and smoking in the environment. We have great music and food, and just need people to come and support us so we can keep this event free."