A regular on the Siouxland music scene has just signed a recording contract.
Mathew deRiso, better known as singer/songwriter Mat D., was signed to the Denver-based indie record label Crazy Poet Records, and he said it was very unexpected.
DeRiso said when he got the initial offer, he was floored. He said they reached out because his producer sent some raw acoustic and vocal tracks to the label. 
"From there, it just sort of happened," deRiso said. "I was not seeking or pursuing a publishing, label or record deal.  I've done things independently for so long I just didn't ever think this would really happen."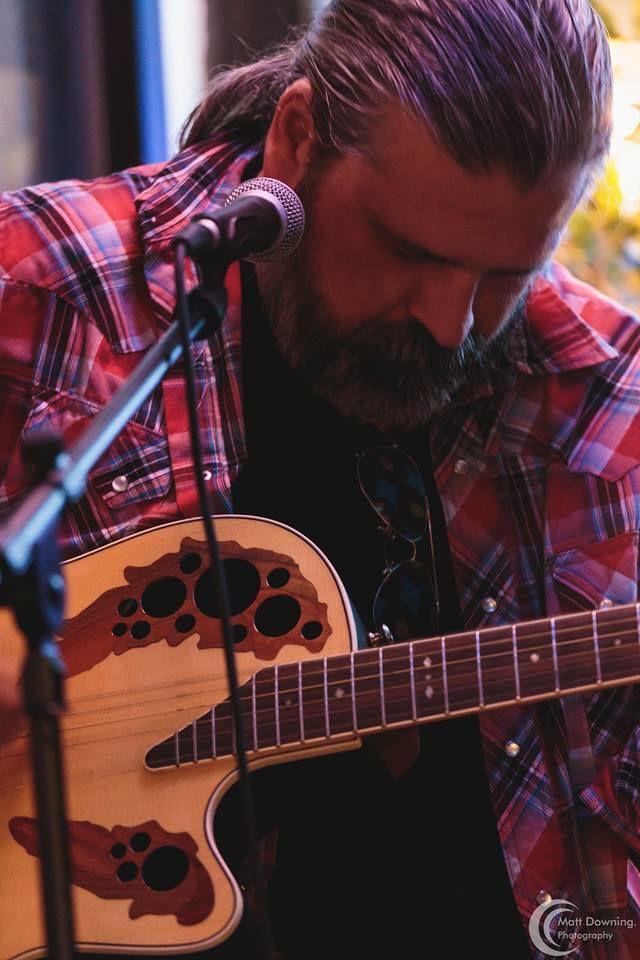 DeRiso said the great thing about Crazy Poet is that he still has complete creative control, so there's no break in his songwriting and production process.
DeRiso said Crazy Poet has been incredibly supportive in what he's doing and wants nothing more than to him brought more into the limelight. 
"This is a great opportunity to get my music in front of a new audience and keep things relevant," deRiso said. "I think this is the beginning of something very cool."   
DeRiso said he's not sure what it means for his music in the long run, and his focus at the moment is recording and producing the best album he can.
DeRiso is hoping that his music will matter to someone. He said he wants to make someone stop what they're doing to listen. To bring them into the stories and songs he wrote and to inspire them.
"At the end of the day, I just want to put out cool songs that people enjoy listening to," deRiso said. " I want this to mean something and inspire listeners and other writers."  
DeRiso said that if it wasn't for his producer getting excited over his music and sending it out, none of this would have happened. 
"I'm very grateful to the friends and fans who have stood by me through thick and thin over the past 15 years," deRiso said. "This is largely due to them and their support."
DeRiso describes his music as gritty and soulful.
"I started out playing bass guitar and writing songs in a punk rock garage band in high school," deRiso said. "So that was roughly 30 years ago. I played bass guitar in college and church in my early 20s but didn't start playing acoustic guitar until 2002." 
DeRiso said when he started in high school and college, his music was just about playing fun punk songs with friends and DIY recordings. But he never considered a career in music.
"It was just about being creative and finding my home," deRiso said.
Everything changed in 2001 when he saw Bob Dylan at Sioux City's Orpheum Theatre. He said it was like a complete 180 for him.
DeRiso said he caught the music bug and started writing music like he did when he was younger. He said it was like Dylan was his North Star.
"I just steered the ship around him and his influences until I came out the other side with my own sound and my own songs," deRiso said. 
DeRiso said he'll play anywhere, from Saturday at the Park (which he has done twice), the Orpheum Theatres in both Sioux City and Sioux Falls, and the Hard Rock Hotel and Casino. 
"(I've played) lots of venues in Minnesota, Iowa, Nebraska and South Dakota," deRiso said.  "Could be a dive bar on a Saturday night or and outdoor stage somewhere."
Be the first to know
Get local news delivered to your inbox!