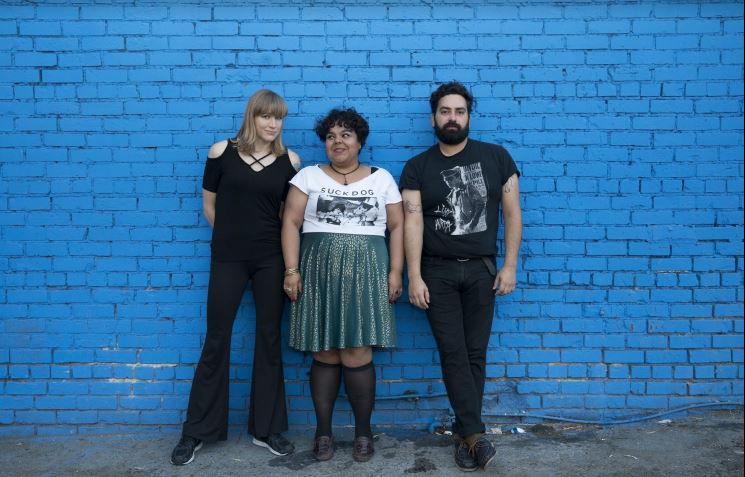 It seems almost odd that ModPods drummer Mindee Jorgensen, a native of Sioux City who came of age in the DIY scene circa 2001, would feel excited to return to her hometown.
After all, she told the LA Weekly that Sioux City is a "dark, dark place" in a story published July 10.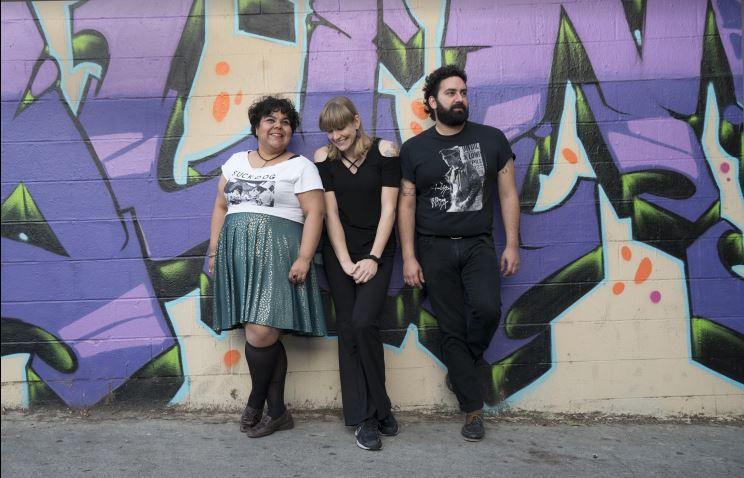 Yet, Jorgensen said she's excited to bring the Los Angeles-based band to her hometown -- and to the Midwest -- on tour for the first time. Of course, she's excited to see family and old friends, too.
ModPods has been the work of Myriad Slits, songwriter and lead vocalist, since 2006. The effort was first New York-based, solely a tape deck and computer beat combo with vocals layered in.  
Slits first moved to California in 1999, soon meeting fellow musician Daniel Guzman and adding him to the lineup in 2008. They soon met Jorgensen and made it a trio in 2012, still led by Slits. Jorgensen and Guzman add guitar, bass and drums to the mix.
"Daniel brought a lot of his knowledge about sound to the band… and Mindee's done some tours before, and thankfully she knows how to go about surviving it, so she's been like our tour manager," Slits said, noting this would be the band's first tour; ModPods mostly just plays in Los Angeles. "We would be hot messes without her."
Slits said the transformation of ModPods from an early solo project into a trio has helped the sound "grow up" a bit.
"The sound's gotten better," she said. "What Mindee and Daniel add really enhances the songs. I feel like I just come up with the skeleton frame to the songs, and they really add the meatiness to it."
This first tour with ModPods won't be Jorgensen's first time back to her hometown; she's also made it back with L.A. band Dangerously Sleazy.
Jorgensen grew up in Sioux City and attended East High School, where she played in the drumline. She credits this experience as the catalyst for her love of drumming.
You have free articles remaining.
"Drumline was where I really knew drums were my thing, and that's what I wanted to do," she said.
She also credits the punk rock scene of Sioux City for her interest in drums, starting her first punk band called "Forever Donkey" sometime around 2001. She estimates she's been in at least 13 Sioux City bands.
"I really related to the energy and angst of punk rock just growing up and having issues growing up," she said. "I was trying to be a musician, but no one there really took me seriously (in high school). I met some people from other schools, and we clicked and started that band."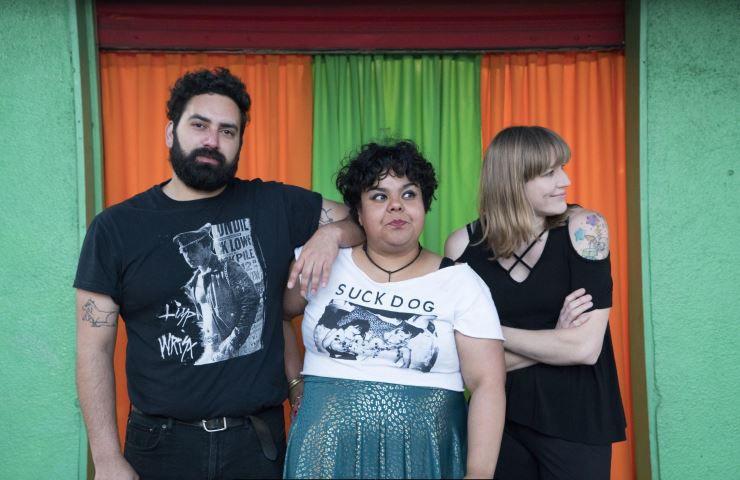 Especially in the cold Sioux City winters, she said, there wasn't much for kids to do in town growing up. That's what inspired Jorgensen to start these bands.
"What I would do for fun was just come up with ideas and start bands just for the fun of it," she said, noting house venues and Legion Halls are where she got her start. "It was a very small and isolated scene, but it was also very tight and everyone was motivated and supportive."
As a female drummer growing up in Sioux City playing a very male-dominated instrument, Jorgensen said her story was different of that of many women in the music world: She felt encouraged to play music.
"Honestly, a lot of people say no one supports girl drummers and it's a rare thing, but even when I was in Sioux City, I never really felt that," she said. "The music scene was supportive of me. No one was like, 'You can't play if you're a girl.'"
The band is on tour with iconic punk band Melvins. Jorgensen first connected to the band through Dale Crover, a former Nirvana member and fellow drummer who went on to play with Melvins, as a guest on her podcast.
Melvins sadly won't be playing in Sioux City Sunday; the band will actually be in Minneapolis playing First Avenue. ModPods spoke highly of their tour experience with them so far.
"They've been really supportive so far, and we're really lucky that they asked us to do this," Guzman said. "They're really chill, laid-back guys."
When they're not on tour, Slits is an art teacher for elementary schoolers; Guzman is also a teacher of stagecraft and theater at a performing arts high school in Los Angeles; and Jorgensen works at a band van rental company called Bandago.
"I'm really excited for all my friends and family to see ModPods and what I've been working on in Los Angeles," she said. "Sioux City is where everything started for me, and so many people there have been supportive and helped me out through my life. I'm thankful for everyone in Sioux City who supported me when I barely knew what I was doing."
Copyright 2018 The Sioux City Journal. All rights reserved. This material may not be published, broadcast, rewritten or redistributed.