The morning started at 7:52 a.m. with one hour of sleep under my belt and 15 calls from my friend, Chris Nesheim, who was kindly giving me a ride to Grandview Park.
The night before was rough with personal issues and it showed when I stumbled into the park. This writer does not do well with a lack of sleep and a night of countless hours of vodka-fueled arguing.
Festival founder Dave Bernstein took me on a ride to discuss the logistics of the day, among other things, and then we were at it; getting ready for what was likely one of the best attended Saturday in the Park days in recent years.
While I gained my bearings over the first couple hours before the festival started, I relished in the fact that most of my work was done for the year. Usually the day of the festival is filled with me running willy-nilly all over the park, helping out in any way possible. This year, due to my Blues City Journal duties, I had most of the day to just enjoy the music and the surroundings.
At noon I headed up to the main stage to watch my buddy Phyl Claeys belt out the National Anthem, a tradition that goes as far back as I can remember.
I romped up to the Abe Stage to see the Sioux City Conservatory of Music perform its set, which was very good. Ron Emory and crew killed it with covers of AC/DC, among other bands.
At this point, Abe Stage organizer Kelly Quinn approached me to ask if I would announce multiple bands on the Abe. While this kind of thing has been happening to me more and more lately, it was flattering and it was an honor to be asked. I had been planning on being a "media wrangler" on the main stage, but this ended up being fun. I felt lucky to introduce Winter Wayfarer, Gallivant, Brady Raps/Psychedelic Sidekick and Artificial Stars; each of which had amazing sets.
I walked down to the main stage and caught the stunning Liz Phair before going behind the shell to meet with George Thorogood. 99.5's Big Daddy encouraged me to join him and his son Donnie for a picture with the legendary blues-rocker. When Thorogood came out, he made a slew of "bad" comments...referring, of course, to his song "Bad to the Bone." The man was friendly, but the "bad" comments wore on me quickly.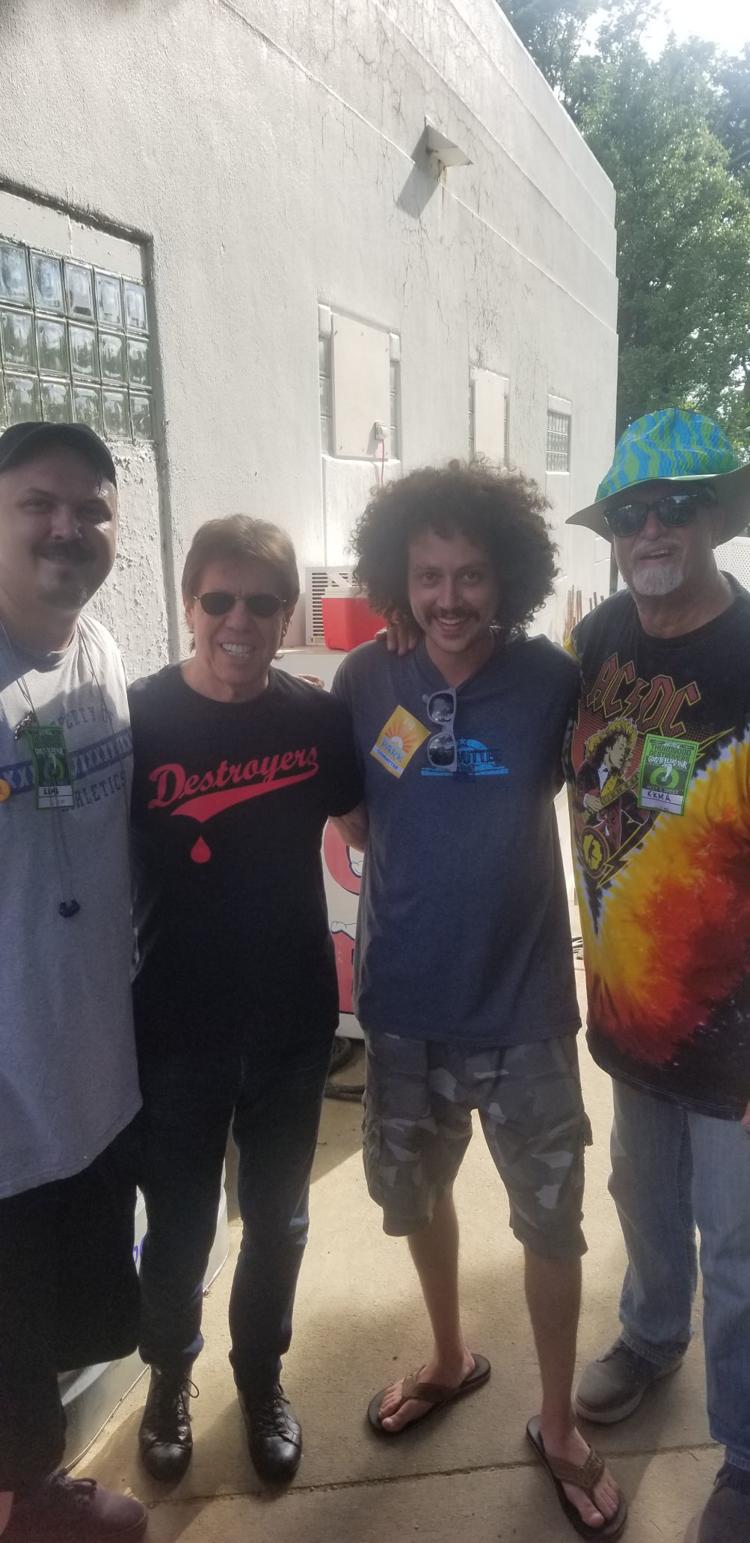 Saturday in the Park is a Sioux City institution, and this is my 20th year being involved (although I've been in attendance since the first year).
I knew at this point I had to make it back up to the Abe Stage so I could witness someone I had never seen before, but interviewed a few weeks ago; Snow Tha Product.
I was standing next to the stairs leading up to the stage when security whisked the gorgeous Latina to the stage. This show was nothing like I expected. I didn't realize in the beginning that this would be (in my opinion) the most amazing show of the day. The energy of the crowd was epic; like nothing I have ever seen in my 20 years of working the festival. They were screaming so loud I could have closed my eyes and envisioned being at a Beatles concert in the band's prime.
Snow worked the crowd; at one point crowd surfing while standing up...she looked like a queen or a goddess when that happened.
While Snow was performing, Matisyahu was standing behind me, watching. We talked for a short bit about our interview and about his performance at Bonnaroo in 2005.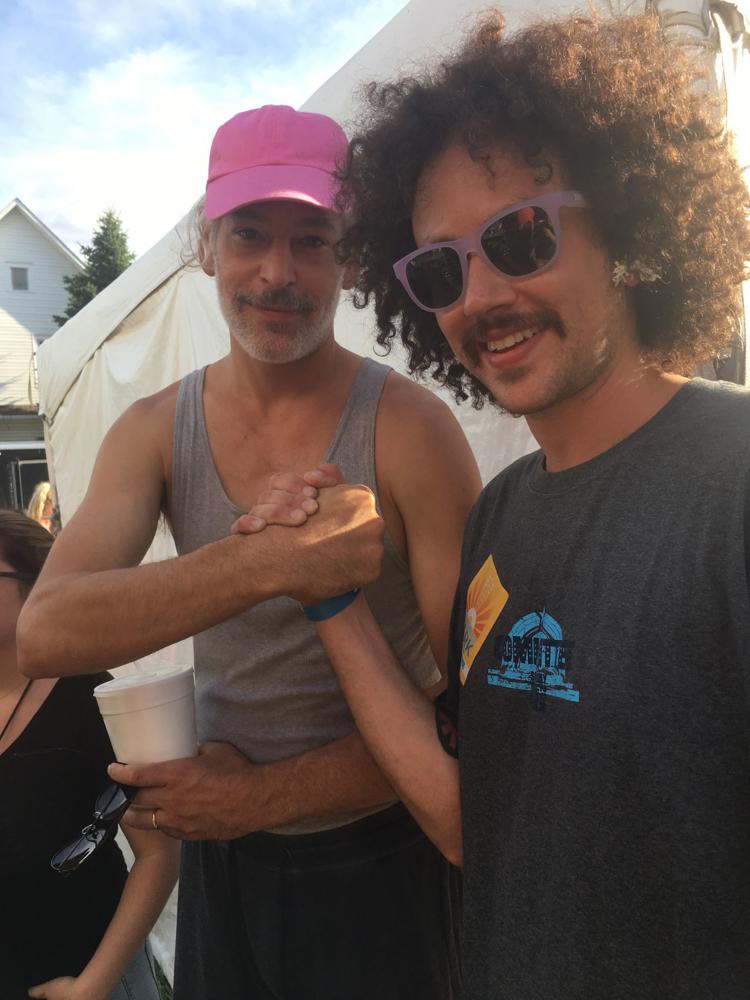 After Snow was finished, Matisyahu took the stage and graced us with his brand of reggae and beat-boxing. Although he doesn't have the same look as he did in 2005 when I saw him last (Hasidic Jew with full beard and black suit), his set was amazing. Even though he may have lost what people physically recognized him for, his show has only improved over the years.
I then quickly went back down the hill just in time to see Flo Rida sing his massive hit, "Low." 
Going backstage to grab a bottle of water, I noticed Snow Tha Product and her posse sitting at a table. We talked for a bit, and I thanked her for the great interview she gave me a few weeks back. She smiled uncharacteristically and gave me a fist pound.
Walking up to the stage, the energy was immense. The crowd was going wild and it was so packed that I'm sure it was hard to move. On stage was different. While there were a bunch of Saturday in the Park committee members up there, it was easy to move from place to place. 
It is time, once again, for Saturday in the Park!
Flo's performance was exceptional. Wearing a bullet-proof vest and scribbled up denim shorts, he made his way around the stage like he has been doing this for years...which he has. I didn't realize I knew so many of his songs. 
During one of the later songs in the set, he called for a group of men to come out and dance with him. I stayed back while the group raced out to the stage. About 30 seconds later, Flo's bouncer pointed at me and beckoned me to get out and dance with Flo. What did I do then? I went out and gave it my all, even in my slippery flip-flops. What a blast! Flo came up and acknowledged each of us on stage during the song, dancing with each of us in turn.
After the set, Flo met with a group of us under the stage for a photo opportunity, and then the day was done (for me, anyways).
Another Saturday in the Park is now in the books, and this one was by far one of the most amazing years. The crowd was massive, the music was amazing and the vibe was out of this world. What do we have to look forward to now? Year 30.