Saturday in the Park is a Sioux City institution, and this is my 20th year being involved (although I've been in attendance since the first year).
In 1991 Dave Bernstein and Adam Feiges started this little blues festival at Grandview Park and people showed up. Touting a roster that included Buckwheat Zydeco and Curt St. Cyr among others, this free concert pulled people in for a great day of blues music.
As a child, I remember my parents walking me over to the festival the first couple years. We lived on 25th and Jackson, so the walk to Grandview Park was short, but exciting for a 5-year-old. Across the street and left one block, then take a right, walk by the pizza place (no longer there), walk straight for a couple more blocks and take a right up the hill after passing Abraham Lincoln. Then my parents would lay out a blanket and we would enjoy the music all day.
When I was 13 years old, my dad and I decided to volunteer for Saturday in the Park. I had no clue what impact this would make on my life.
The year was 1999. I forget what I was doing as a volunteer, but I was behind the bandshell and Dave Bernstein's mother, Gail, pulled me aside and asked if I wanted to work backstage. As a kid who had always been interested in music, I jumped at the opportunity. Ever since that fateful moment, I have been a part of the Saturday in the Park committee.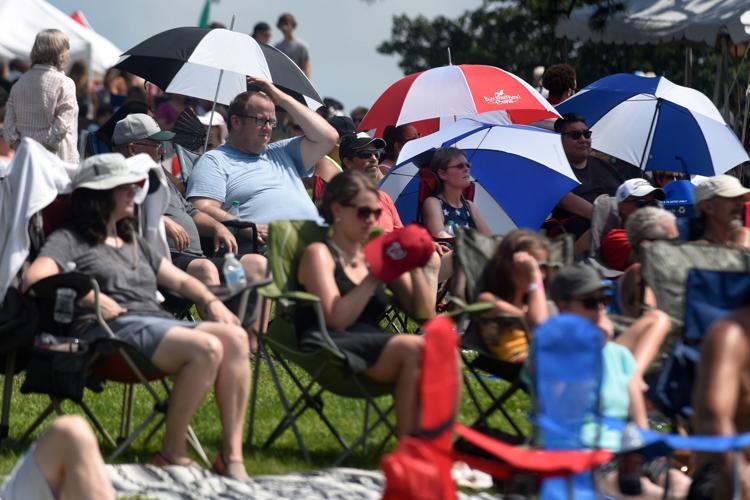 There have been many memorable moments since becoming involved with this festival.
In 2003 the big acts were Michelle Branch and The Wallflowers. After Branch's performance, she hung out for a while backstage. We were sitting on the staircase that went from the dressing rooms up to the restrooms. We were talking and she complimented my hair, then started combing her fingers through it. This was the moment I realized the perks of working in the entertainment industry.
A short while later, The Wallflowers walked in, and I quickly made friends with the band, particularly the guitar player named Yogi (who had been the lead guitarist of Buckcherry and went on to play with Chris Cornell). I had a large fro at the time, not unlike now, and I was a bass player. The Wallflowers started calling me Noel Redding (the bass player of the Jimi Hendrix Experience).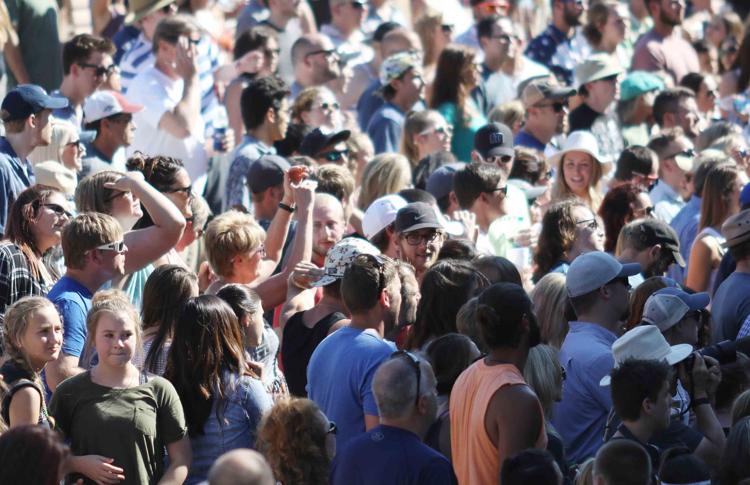 We were hanging out on the band's bus, a rental...not their own. This was my first time on a tour bus and I was blown away by how cool it would be to be in a band and tour the country in a mobile home, getting to experience every town, every bit of scenery and all the culinary experiences along the way.
After that year of the festival I kept in contact with Yogi, The Wallflower's guitar player. I even got to play bass with him when I went out to visit family in Los Angeles. Since then we have lost contact, but that year of Saturday in the Park will always be a fond memory.
There are more SITP experience stories to come in the upcoming weeks. Let's get ready to party on July 6!