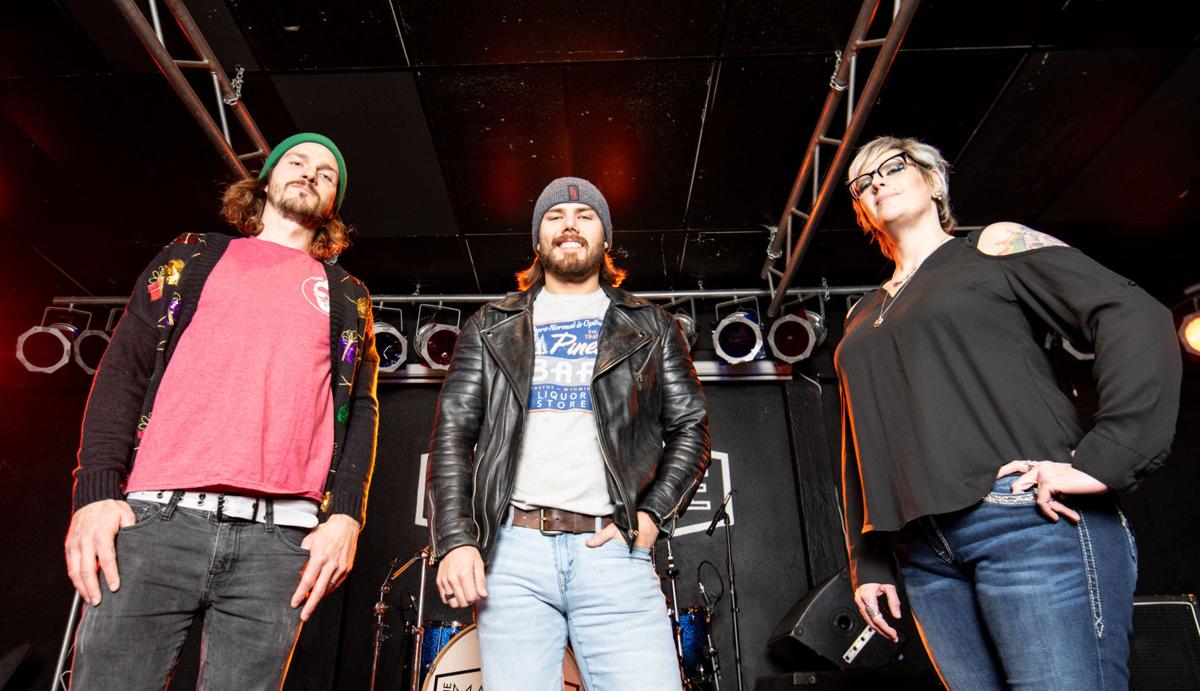 As a guitarist and a songwriter for the Sioux City-based indie rock band GhostCat, Alex Erwin is known to be a very talented musician.
But as an interview subject, he's definitely more hit and miss.
'I know what would make your story juicier," Erwin suggested to this reporter toward the end of an interview at the Marquee. "Pretend that me and Dane Louis were feuding and would settle our differences during an epic battle of the bands."
This happened after musician Ben Grillet also included Louis, a fellow country artist, in a made-up scenario.
"Why don't you take all of my quotes and say that Dane said 'em," Grillet recommended in a suitably unhelpful manner.
"Plus be sure to identify Dane as 'Ben Grillet Jr.,' throughout the article," chimed in Marquee owner Mitch Martin. "That will confuse people."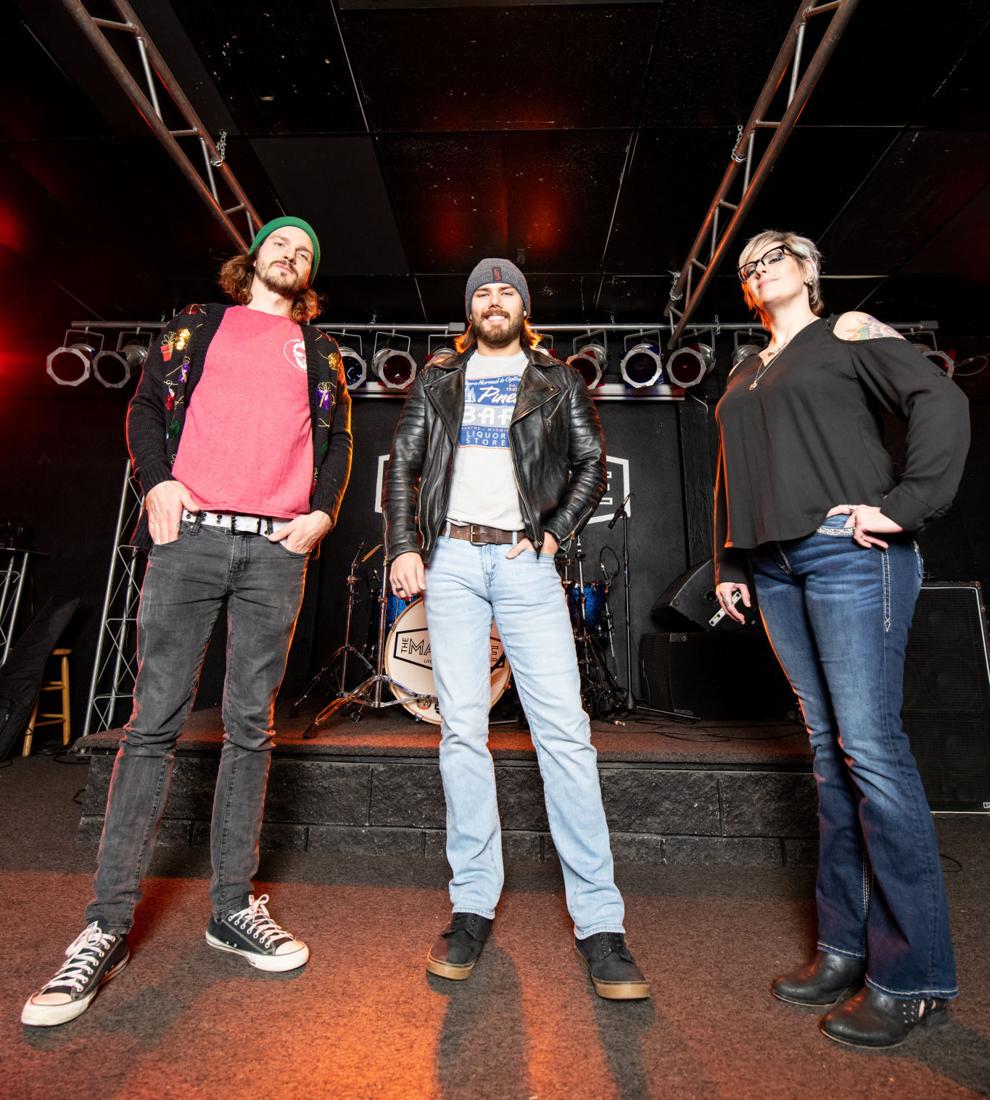 Alrighty then, it's going to be one of those nights. OK, with the fake news out of the way, let's stick entirely to the facts, shall we?
At 8 p.m. Saturday, "Sioux City All-Stars Unplugged" -- featuring Erwin, Grillet (Ben Grillet & The Black Bloods/Red Dirty Turkeys), Louis (The Dane Louis Band), Amber Britton (In Due Time) and Adam Girard (Premium Draft/Big Bad Cash Band) -- will be performing sets of intimate originals and covers at The Marquee, 1225 Fourth St.
This one-night-only show -- which assembles an eclectic assortment of Siouxland's top musicians -- is also a fundraiser for The Warming Shelter, a temporary emergency shelter for the community's homeless population during the winter months.
However, this acoustic evening of music might be one of the first formal showcases for many area musicians since COVID-19 concerns temporarily closed down venues in mid-March.
For instance, Louis has been playing solo gigs as well as a staging indoor shows with a member or two from his band during the months since the pandemic hit. 
"We were able to play outdoor concerts and street fairs during the summer," the country singer, who cited John Mellencamp and Eric Church, explained. "Since then, we've been gradually getting back into things."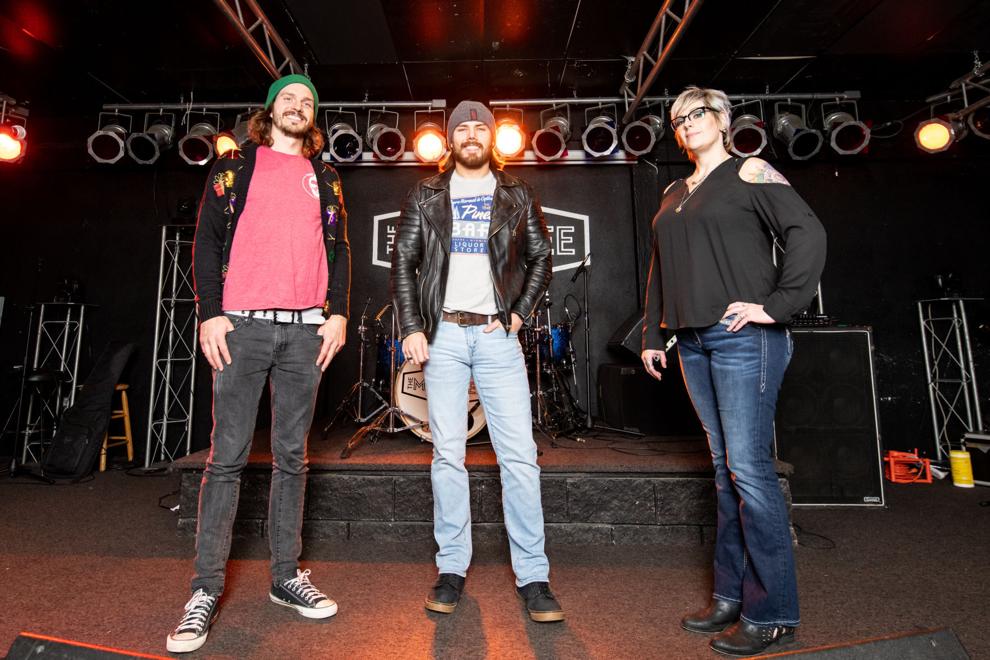 Similarly, Erwin said GhostCat has utilized social media to stream shows to fans.
"It's not the same though," said Erwin, who grew up listening to both indie rock and non-indie rock (like Radiohead). "You miss a lot of energy when you're not performing in front of a live audience."
It is a sentiment shared by Grillet, a veteran musician who has been part of Sioux City "red dirt country music" scene for more than a decade.
"I'm lucky in that I've been able to go on the road on occasion but musicians definitely need an outlet," he said, "I miss performing and I also miss watching other musicians perform."
Bands have taken a hit financially because of COVID. So has a venue like The Marquee, according to Martin.
"The pandemic forced us to change our business overnight," he said. "We had to in order to keep things going."
That meant streaming music shows when crowds weren't allowed in. It also meant booking more movie nights and trivia nights in place of bands.
It should be noted that the "Sioux City All-Stars Unplugged" will be a socially  distanced show in which facemasks must be worn when people enter the premise as well as when they're not seated.
In addition, seating at The Marquee has been rearranged to meet social distancing requirements.
Which is fine by Amber Britton, a relative newcomer to the local scene.
"I've been performing with In Due Time for about a year," the Sioux City woman who cites Bonnie Raitt as one of her idols, explained. "It will be fun getting back on stage though."
Surveying the range of talent, Grillet said they will represent what the community has to offer.
"For a city our size, Sioux City does have an awful lot of talent," he acknowledged.
Grillet said local All-Star benefits occur on occasion. Still, this one will be different.
"As hard as the pandemic has hit everyone, nonprofit organizations have hit especially hard," he said. "The Warming Shelter serves people who don't have a place to go. They definitely need our support."
Plus it provides music fans with a post-Christmas gift.
"Ordinarily, this is a busy time with bookings for musicians," Grillet said. "It is unusual for so many musicians to be on stage for an all-acoustic gig the night after Christmas."
Spoiler alert: There will be no rockin' rendition of "Here Comes Santa Claus" or "Rudolph the Red-Nosed Reindeer" allowed at "Sioux City All-Stars Unplugged."
"I asked if we should prepare some Christmas music," Louis said, noting the consensus was no. 
"We'll be all-Christmas'ed out by then," Erwin said.
But, hopefully, this concert will signify the start of more live music in Sioux City.
"That would be nice," Grillet said. "We need more entertainment and maybe we'll get it in 2021."