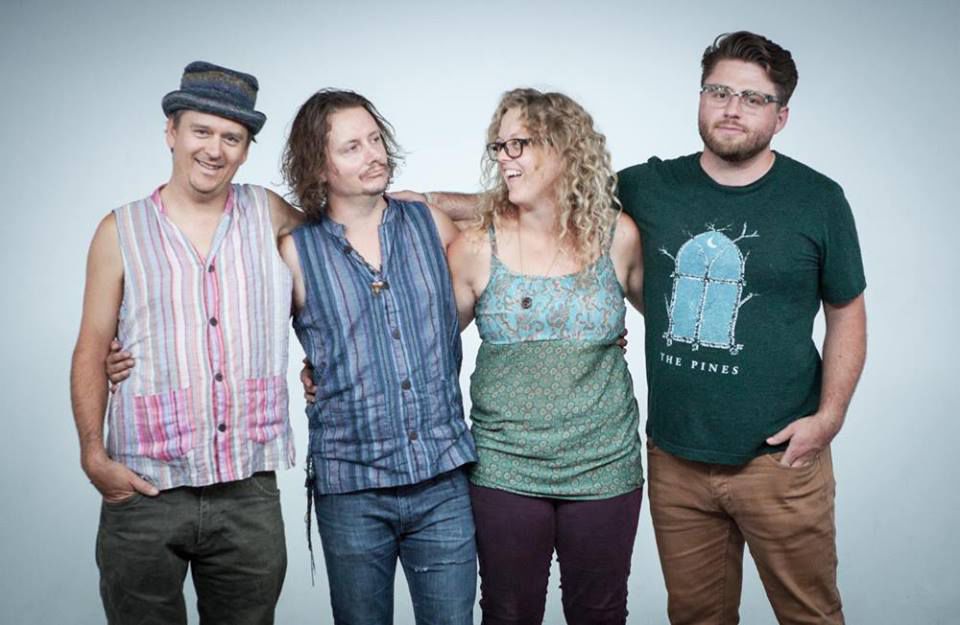 Sioux City's own Ultra Violet Fever will release a brand new limited edition vinyl album at an album release party at Vangarde Arts on June 29.
The new album entitled "Epimedium Sagittatum" is comprised of eight previously released tracks. The thing is, the songs have been re-worked. Some of the songs have different guitar tracks. Drum tracks have also been added to create a fuller sound.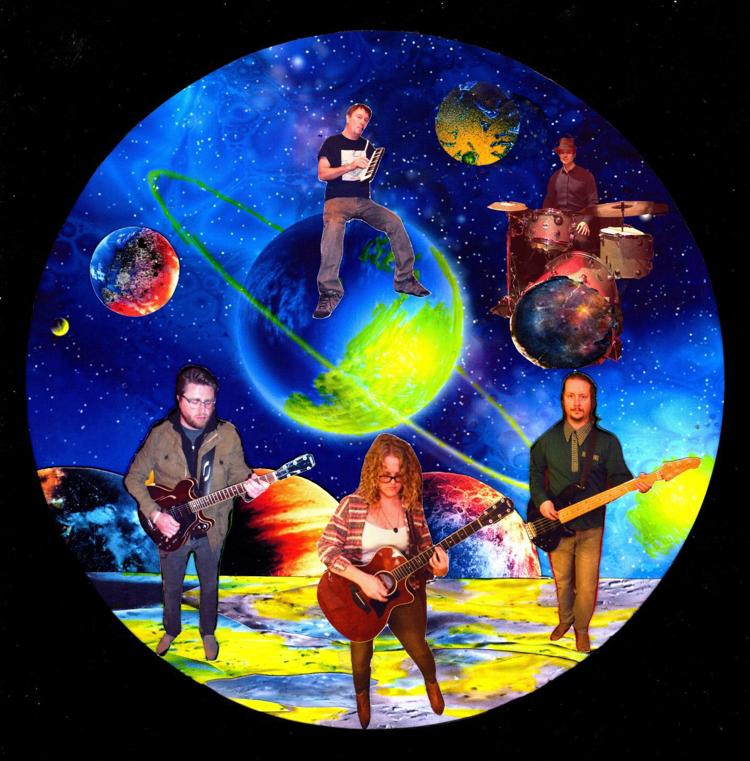 The band started in 2015 when Angie Lambrecht and Velvet Adams played a show at Vangarde Arts. That same night Shawn Blomberg and Adrian Kolbo played the same venue. The two duos hung out and then started jamming. Adams moved away, and when that happened Lambrecht, Blomberg and Kolbo continued to play together, eventually adding Randall Wood to the group. Ultra Violet Fever recently hooked up with a drummer friend of Lambrecht's, Carl Collison, and the new sound was solidified.
The band has many musical influences in common, but each member has his or her own favorites.
"There's so many influences," said Lambrecht. "Right now I'm really digging on Shovels and Rope and Larkin Poe...those are my two big influences right now. Previous influences include Sublime, the Red Hot Chili Peppers, Jimi Hendrix, Janis Joplin and Pearl Jam."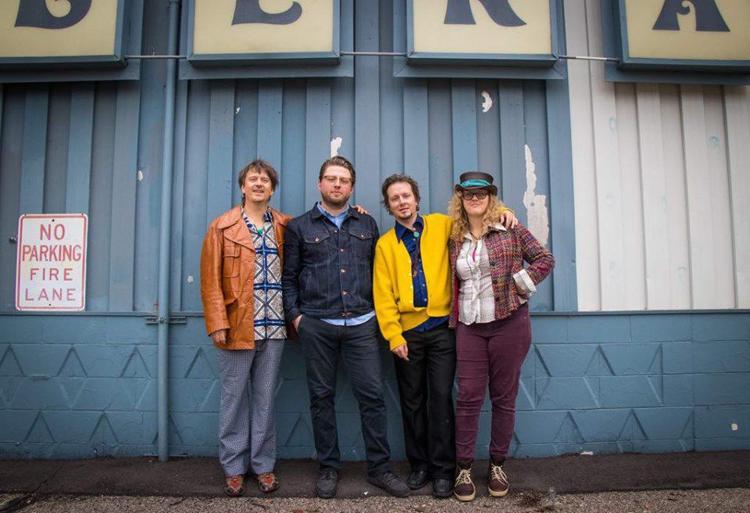 "Some of the older folk like Neil Young," said Blomberg.
"My influences are in blues and jazz," said Wood. "Thelonious Monk, John Lee Hooker and along those lines. The Grateful Dead have always been my standby."
The band is very eclectic and bluesy, but Lambrecht has the perfect way to define its sound.
"I think it's really fresh and funky," said Lambrecht. "I think it's got a whole lot of soul that's put into it. It's kinda just like a nice stack of pancakes that are fresh off the skillet, served up with a big dollop of butter that is melting down and all foamy...I like it; that's for sure."
The band recently released a video (with the help of several local sponsors) for its song "Pocket Fulla' Mojo," in which the band members, their friends and fans are skating around the rink at Rollerama. The video gives viewers a sense of nostalgia, for who in Sioux City hasn't done a few laps around that rink in their lifetimes?
The album release party is slated to start at Vangarde Arts at 8 p.m. on the debut Saturday, and fans are in for a treat.
"It's going to be really fun," said Lambrecht. "We are also going to be issuing out a limited edition baseball t-shirt that is congruent with the album, which is super exciting. We haven't had a full band show since last fall, before we started our tour. All four of us will be there (main members, not including the drummer). That might not happen again for quite a while."
You have free articles remaining.
"We will probably be playing some of the tracks off of the new record we are working on now (not the one being released at the party)," said Wood.
"Yep, we will play tunes off of this album, and some new tunes that we've been working on, as well," said Lambrecht.
"For me it is kind of a culmination of always wanting to have a vinyl," said Blomberg. "I've never been on a vinyl record. I've been in a lot of bands and put out a lot of CDs, but we wanted something on wax. We are all vinyl fans in this band to begin with. As a touring band, when we are traveling through bigger areas, people always ask if we are selling vinyl records. We are excited to add that to our merch."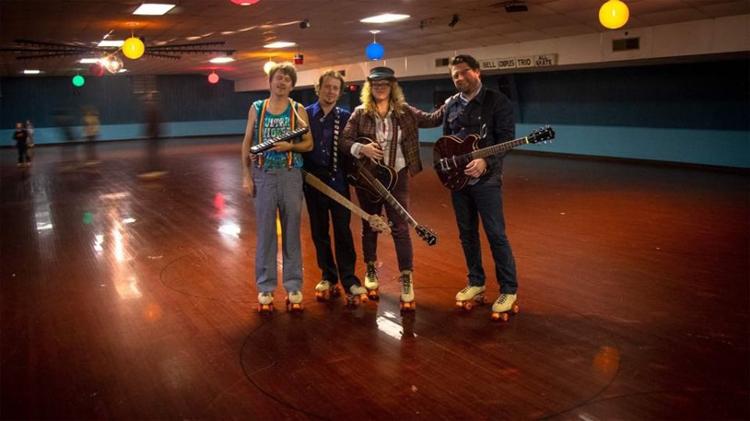 All of this is well and good, but how did the band come up with the album name, "Epimedium Sagittatum"?
"Angie and a friend went to get tea at a store," said Blomberg. "That's kind of our thing when we are playing; we drink hot tea."
"We were wandering the store and we found Horny Goat Weed tea on the shelf," said Lambrecht. "It ended up being really good tea. Legend has it that a farmer in China noticed his goats were acting a bit funny and it turned out they had found themselves a nice shady area of Horny Goat Weeds. That's where the name came from. That is the tea we drink all the time now."
"Epimedium Sagittatum is the scientific or botanical term for that kind of weed," said Wood.
In addition to being released on vinyl, "Epimedium Sagittatum" will be released digitally and on cassette. 
Why do these musicians choose to create and play music?
"It makes me feel normal," said Lambrecht. "It's what I'm supposed to be doing. When I'm not doing music, I'm not in a happy place. When I'm doing music, I feel right. To me, it is a necessity and an outlet. It is something that drives me and keeps me doing what I do."
"For me, it is a direct link to the creator," said Blomberg. "Like Angie, when I'm not making music I feel lost. It keeps me grounded and in tune with my creator."
"It is a therapeutic release," said Wood. "It's also a way to connect with people...musicians and the audience."
Where would the band members like to see the band in future years?
"That is always changing," said Lambrecht. "The ultimate goal for me in my music is to be sustainable and make a living with it. I grew up being told this was not possible and not a route I should take. That was beaten into my head. Right now where I'm at and where I'm heading feels like success. I want to keep creating and putting it out there. I do believe that the world needs music and that it (music) is what can change the world."