When one festival ends, another has the ability to take its place, right?
Consider that the Whatever Fest, which is slated to showcase 21 different artists June 7 and 8.
Organizer and music-lover Willie Hughes, a cook at The Diving Elk, is responsible for getting the event to its third year.
As the front-man of local hardcore punk band Arch Your Back Girl and the bassist of the Confucius Yogurt Band, music is an important aspect of his life and has been for a long time.
"I was 13 or 14 and my uncle got me a guitar," said Hughes. "Guitars are cool. When I was 16, I dropped out of school, got my GED and was living in Annapolis, Maryland, with my father. A couple friends of mine had moved here and I came to visit. I met a guy named Sebastian Schroder, and we started playing together a bit. I went to a local punk show at a basement in Leeds, I fell in love and I never left. I've been here 11 years now."
So then, how did the first Whatever Fest come to be?
"There used to be another yearly festival that would happen and it was called Human Fest," he said. "One of the people who helped put this together was my friend Libby Lucken. I went over to her house after I found out Human Fest wouldn't be happening anymore. We decided to create this fest, and the placeholder name, 'Whatever Fest' stuck."
Creating a festival is a lot of work, so why is it that Hughes puts so much of his energy into Whatever Fest?
"It's fun," he said. "I enjoy the fact that people come out and have a good time watching all of these awesome bands in Sioux City coming together for two days of music."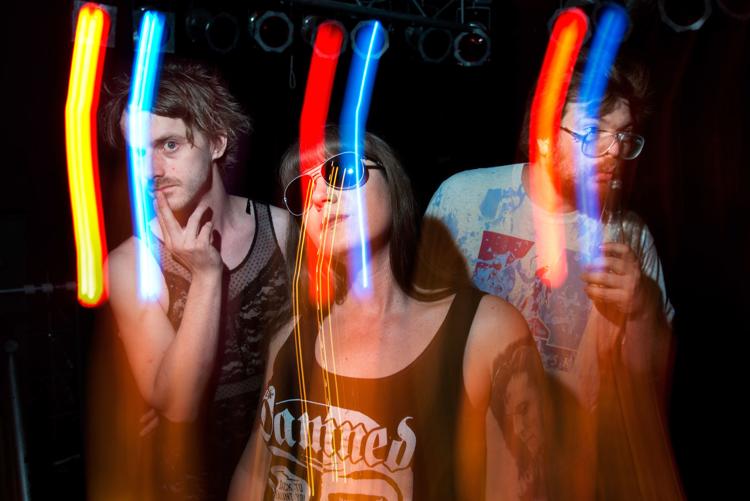 The festival changed location from the previous two years because of altercations that happened between some bands and a biker club, so this year Whatever Fest went with The Marquee as its new location.
Now what does this festival offer eager concert goers?
"This year it is a two-day event with 21 acts in total," said Hughes. "It goes from 2 p.m. to 1:30 a.m. both days and will be $10 for one day and $15 for both days. Hardline Coffee Company is going to be involved, as well as Schweddy's Hot Dogs and Nukana CBD oil company. Electric Flowtus will be there hula-hooping and doing flow arts and will be alternating between the indoor and outdoor stages."
The bands that have been booked for this year's festivities are extremely varied, so "whatever" kind of music you are into will be showcased during the event.
"The bands are 90% local," said Hughes. "We have every genre you can think of. I've got hip-hop, punk rock, folk and blues rock, among more. Our headliners are Gallivant from Omaha and Heatbox from Minneapolis. However, we are all headliners in a way."
Hughes' two bands, Arch Your Back Girl and Confucius Yogurt Band, also will be playing the show.
"Arch Your Back Girl is kind of my baby," he said. "I write all the songs for us except for one of them. It started out with me and our drummer, James Dean, when we were jamming in a jam spot. I added Josh Ronfeldt because I always wanted to be in a band with him. I came up with the name with Grace Jessen."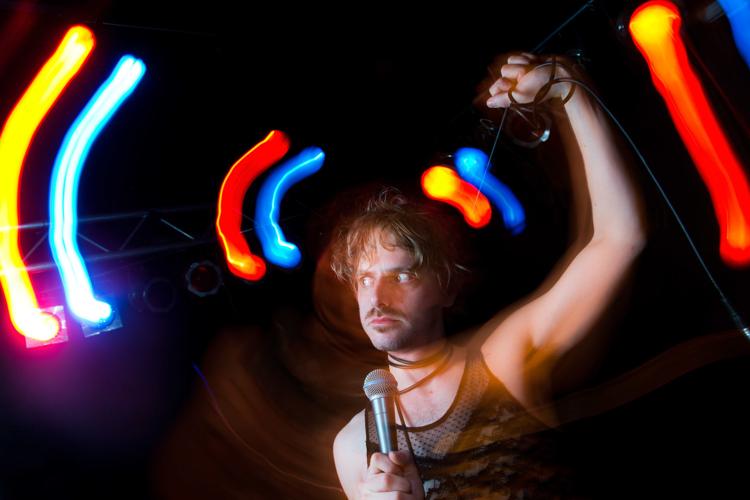 Confucius Yogurt Band started via the Band Roulette event at The Marquee, according to keyboard player Gregory Danner.
"I really desperately wanted to be in a band," said Danner. "I did the Band Roulette this year and I remember thinking I really wanted this band to stick around. I love playing with all these people."
"When I first saw Confucius Yogurt Band it just really reminded me of weird old Sioux City punk rock," said Hughes, who joined the band after the original bassist moved. "It reminded me of the music that made me fall in love with this place to begin with."
In addition to all of the other entertainment happening at the festival, local band GhostCat will be premiering its newest video at 10 p.m. on June 7 right before Arch Your Back Girl hits the stage.
So, what is most unique aspect about this festival?
"I like the whole whatever attitude," said Hughes. "I've seen so many people put on festivals and they get so stressed out, especially the day of. They are focused on anything that could go wrong. The attitude of Whatever Fest is that nothing has to be perfect. Like The Marquee's slogan says, 'Show up, be cool.'"
Where would Hughes like to see the festival in a decade?
"I kind of would like it to be the same deal," said Hughes. "I want it to grow, but I think it does naturally every year. Please come. I'm a little in over my head, but it's whatever."