Local bands, solo acts and songwriters are bringing more than 12 hours of music to the Icky Nickel July 14, for the second edition of "Whatever Fest."
It must be called "Whatever Fest" because anything goes. The Weekender spoke with a handful of bands ahead of the event to hear their expectations of the local-oriented festival.
Port Nocturnal is expected to headline the night, along with Arch Your Back Girl, Jessica Zepeda, Suicide by Cop and Rich Brown. Among those on the bill:
Port Nocturnal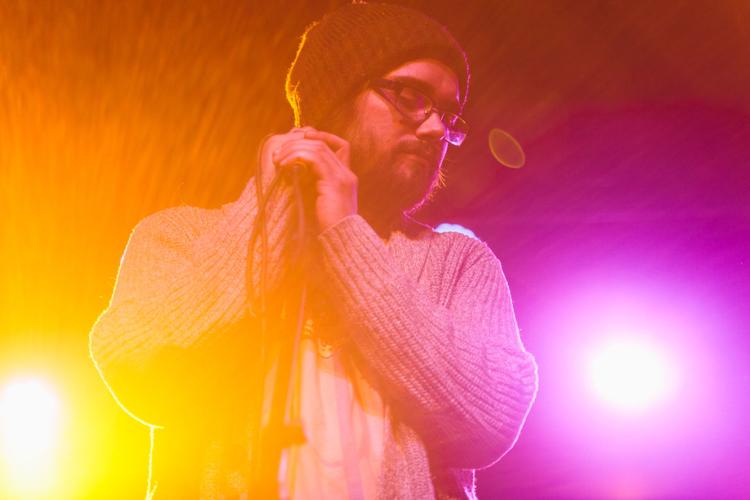 A popular band with more than three years under its belt, Port Nocturnal consists of Seth Wozny on lead vocals, Zach Pickens and Spencer Aspleaf on guitar, Alex Rhymer on drums as well as Layne Medema on bass.
Medema describes Port  Nocturnal sound as being both "desert rock-y" as well as "psychedelic bluesy."
"Our music is always evolving," Medema, who became interested in music in elementary school, said. "It's hard to pin down our sound since we also like punk and grunge."
Arch Your Back Girl
That's not the case with Arch Your Back Girl, a noise punk rock band headed by guitarist-vocalist Willie Hughes, one of the brains behind Whatever Fest.
"We have a punk rock attitude," the 26-year-old Hughes said about the band that also includes vocalist-guitarist Josh Ronfeldt, bassist Jamie Friedel and James Dean on drums.
So, is Arch Your Back Girl really a punk name? According to Hughes, yes it is.
"Whenever, a model hits the catwalk, 'she's asked to 'arch your back, girl,' meaning that was showtime," he explained. "When we hit the stage, we mean business. Just like a runway model."
A native of Baltimore, Hughes moved to Sioux City nearly a decade ago.
"Sioux City's music scene is strong because there's less of it and people can do what they want," he said. "Music becomes more important when that's all there is to do."
Which actually was the motivating factor behind Whatever Fest.
"It's truly a festival that has no labels or genres," Hughes said. "You'll see bands that have been around for a while to bands that are making their first real appearance at our festival."
Gabriel Ramirez wants you to know he isn't a fascist nor does he hate all cops.
"No, I just hate dirty cops," said the man behind the punk group Suicide by Cop.
Still, that doesn't mean Ramirez isn't a rabble-rouser of sorts. 
"I don't mind being political when I need to be," he said. "But there's also a goofy side to us."
The goofy side of Ramirez was probably the one who initially named his group Pawn Shop Pornos as opposed to the more explosive Suicide by Cop (or SBC for short).
Ultra Violet Fever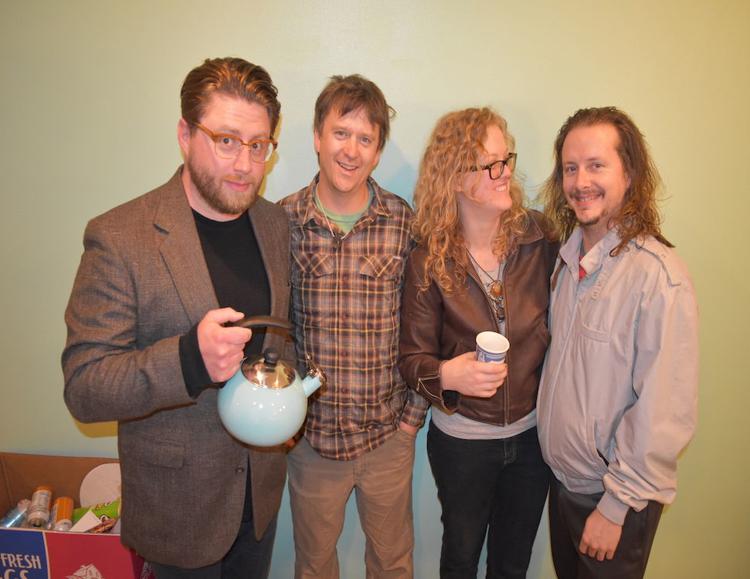 Angie Lambrecht (lead vocals, guitar, percussion, ukelele) and Shawn Blomberg (bass, acoustic guitar, ukulele, vocals) are the masterminds of Ultra Violet Fever with Adrian Kolbo (lead guitar, bass, harmonizing vocals) and Randall Wood (keyboards).
The group ranges two to six pieces and plays bluesy Americana music with a lot of soul and jazz influence.
"Every song is a little bit different but it definitely holds our roots in the more Americana theme," Lambrecht said.
The band tours fairly extensively but likes the idea of keeping their music home at a festival like this.
"I think we need more of that in Sioux City, these kind of grassroots-driven festivals," she said. "Whatever Fest is in the category of straight-up, DIY, 'let's put a festival together and get some of our locals on the same bill and have a bash while we do it.'"
"Willie Hughes asked us to play and we were just kinda like yeah, whatever!" said Blomberg with a laugh.
C-Note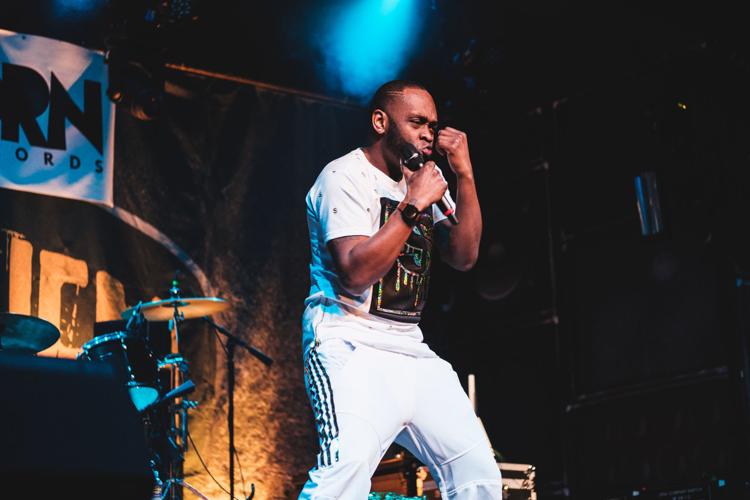 C-Note is Charlie Franklin, a Sioux City musician who defines his sound as a mix of hip hop and rhythm and blues.
Franklin said he got his start singing in church; "singing comes naturally to me."
"I know Whatever Fest is going to be a great one," Franklin said, remembering his performance at last year's inaugural festival.
Siouxer Rats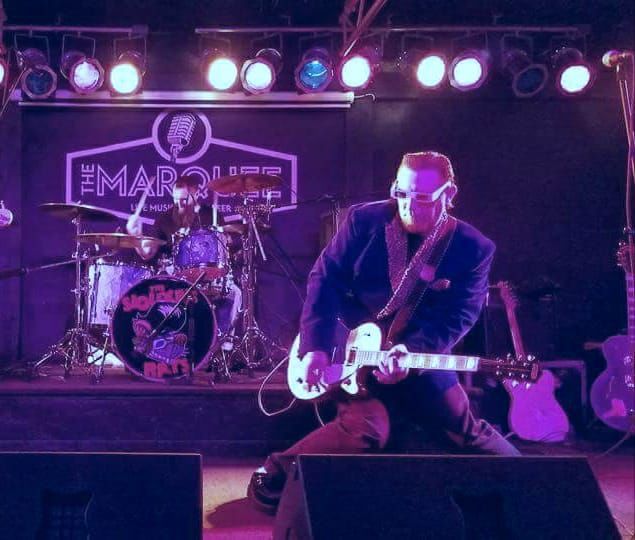 Siouxer Rats is Jory Ahrens (drums), Tammy Moran (bass) and Richie Vomit (guitar and vocals).
Vomit defines the band as a "rockabilly surf band meets punk." They formed a year and a half ago and have played outside of Sioux City, everywhere in the region from Omaha to Sioux Falls.
Vomit said he naturally grew toward a rockabilly sound when he was young.
"My parents were teenagers in the '50s and, for some reason, I just love '50s music and surf music," he said. "That's just where my heart gravitated."
Servant Shop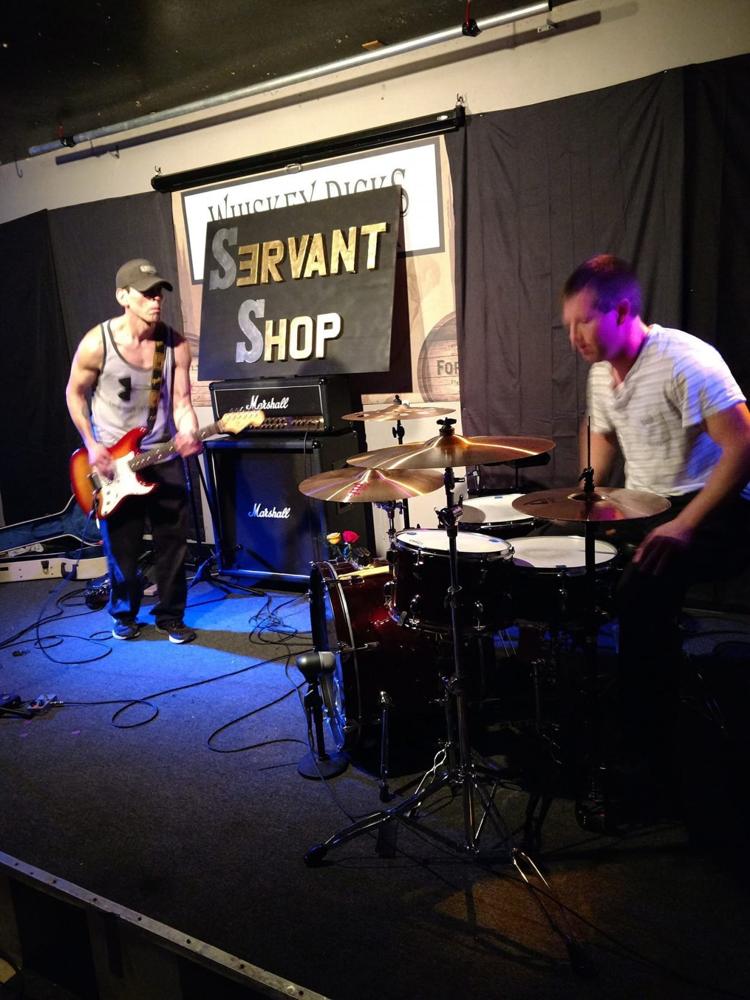 Jason Lindberg (guitar, vocals) and Corey Feese (drums, backup vocals) met at their job at The Service Shop, a bicycle repair shop. It was this job that led them to their band name "Servant Shop."
Feese said their genre is "funky garage rock," influenced by the energy of '90s garage and blues rock.
"I try to be a student as far as local music goes,"Lindberg said. "I try to follow everybody as much as possible."
Her Grace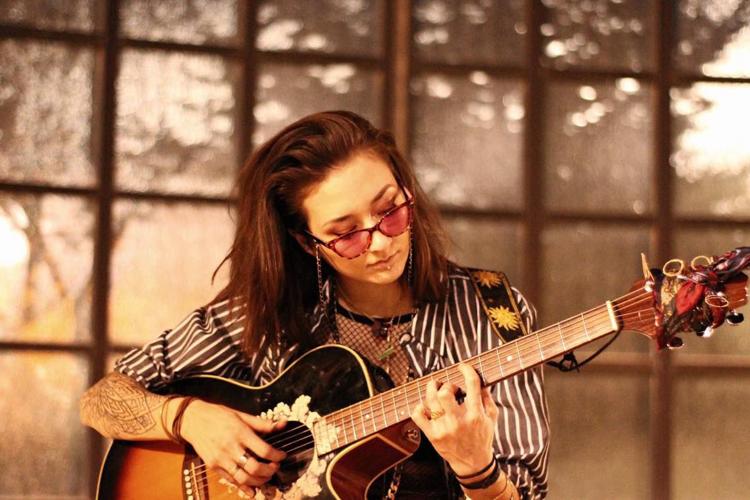 Her Grace is Grace Claeys performing as her own solo act with ambient-looping abilities. She has played a handful of shows locally since her split from Port Nocturnal.
Claeys does it all, from vocals, hand percussion, guitar, bass and ukulele, crafting her sound through what she says is a new technique called looping. The layering of sounds, self-harmonization and repetition through looping creates quite an ambient atmosphere for Her Grace.
"This has been my first solo act. My inspiration comes from local musicians," she said. "It's pretty ambient, it's a very new technique."
Free Metal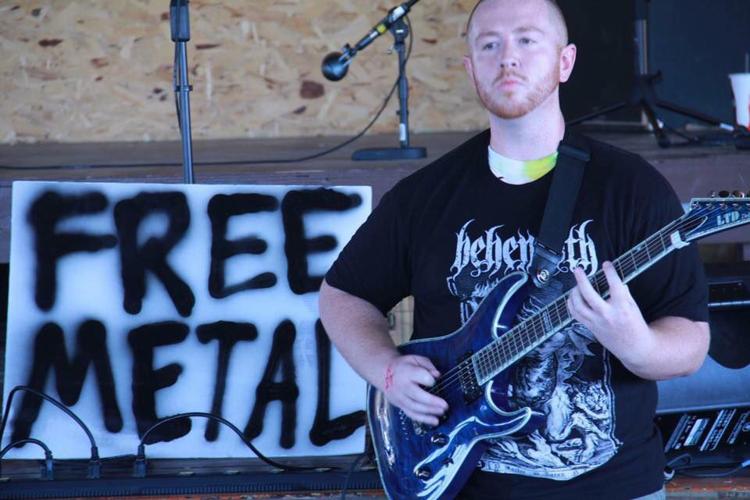 It was a viral video titled "Free Metal" that inspired self-proclaimed Sioux City metalhead Joshua Hall to start a solo act of the same name.
To gain attention, he set up an amp in Grandview Park and played solo for a while. He did that several more times until he booked his first show in January. Hall plays guitar and vocalizes while trying to make as big of a metal sound as he can on his own.
"I try as hard as possible to make as much noise to fill a room. People get down with it. I'm not a punk, I'm a metalhead," he said. "My sound is physically composed of just me playing the guitar and a couple pedals going into the amp. Nothing like a looper or a pedal board or an effects board or anything like that, just me playing straight into the amp."
Metal may not seem an easy feat for a soloist, but Hall says he aims to be an opener for bands, not a main act, and prefers to work as a solo artist.
"I aim to be an opening act. I'm trying to warm people up, I'm not trying to make people really come out to see me," he said. "It's a super fun hobby."
Alex Erwin
Alex Erwin is a member of local band GhostCat and occasionally graces Sioux City with acoustic sets.
Erwin says Whatever Fest is a great way to support the local music scene and experience a variety of music. He'll play his own acoustic work, some of GhostCat's music and covers from Beatles, Nirvana and even Outkast.
"It's kind of a nice chance for me to play some of the things that I don't get to play with GhostCat," he said of his acoustic sets.
Gregory Danner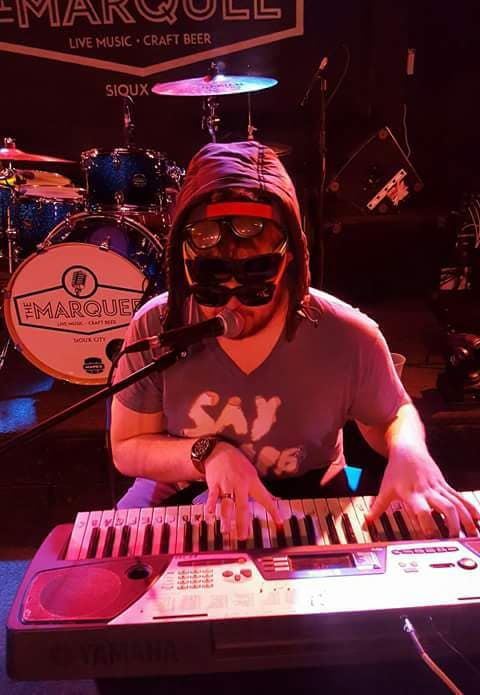 Gregory Danner, a member of local band Starboard Diurnal, is performing solo on piano at this year's Whatever Fest.
Danner is no stranger to performing solo, as a standup comedian and pianist. Danner works as a CNA so he often plays at nursing homes for residents during meal time or other downtime. He considers those moments some of his earliest solo performances.
Danner has also done stand up comedy at open mic nights and played at some of The Marquee's jam nights.