For Tint Master owner and Club Riviera manager Javi De Leon, a trip to southern Florida sparked the idea to bring a Miami-style club to downtown Sioux City.
"I just went to Miami and got the vibe," said De Leon. "It set it off for me."
De Leon had been interested in getting into the nightclub business since he worked as a concert promoter with Lewis Bowl. He saw all the bars and clubs around town and noticed there was something missing: a reggaetón and Latin dance club.
"For me there is nowhere to go out, no dance clubs around town," said De Leon. "When La Familia opened, I was looking forward to having a dance club, but they switched their format to banda music (Mexican music style with mainly brass instruments and percussion), and that's not my style. I know a lot of the reggaetón and Latin music is starting to go mainstream right now and no one is catering to it, so I figured we'd start to do that here."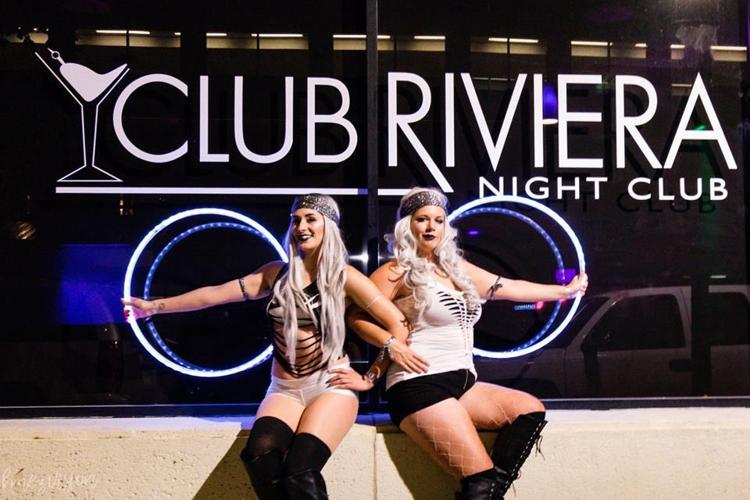 As of now, the club is stationed in the front lobby of the old Riviera Theater. What kind of vibe will you get from attending a dance party there, and what did it take to convert the front of the theater into a club?
"Our sound and lighting systems in here are probably some of the best in town," said De Leon. "We play hip-hop, reggaetón, cumbia…anything you would hear in the clubs of Miami.
"It was already pretty much laid out for us. All we had to do was bring in our lighting and sound systems and do some minor renovations. Our ultimate goal is to start renovating the theaters so we can have live events. I'd like to bring in concerts, comedy shows and artists. But for now, we are trying to make this front area work and see if the city supports us."
Club Riviera, he said, is "looking for all demographics. So far, we have been getting a good mix of everyone, and everybody who comes in loves the club and the music we play."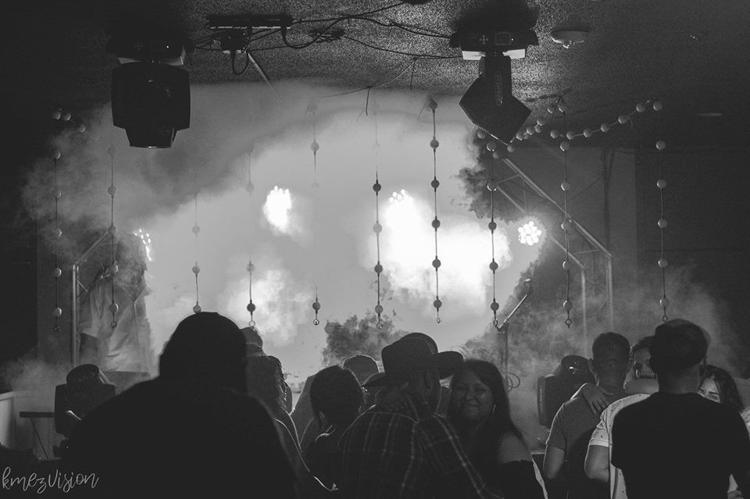 When the club first started, it was a BYOB venue, people as young as 18 were allowed entry and the club stayed open after-hours until 4 a.m. Now that it is on the verge of getting a liquor license, some of the club rules are about to change. For the liquor license to go through it will have to shut its doors and have the party wrapped up by 2 a.m., so the days of BYOB are over. There will, however, still be 18+ nights on the calendar, including the block parties the club intends to throw between the establishment and Howard Johnson's on Fourth Street.
In addition to dancing, De Leon said he is planning to offer other amenities.
"Food is in the works right now," he said. "We are working on showing football games on Sundays, Pay Per View events and incorporating Thursdays into the mix, as I know a lot of people like to go out during the week. Obviously, we will also have drink specials, maybe dollar beers from nine to midnight on Fridays and Saturdays. I don't want this to just be a club, I want it to be an entertainment venue."
After facing noise complaints and a strong police presence in its first months of life, Club Riviera is working on becoming a stable staple of the community.
"I think you will have a different experience than at any other bar in Sioux City," De Leon said. "Even though it's not a big club, people are telling me that it feels like a club in a bigger city. I think there is potential for people to support it, we just have to make sure they come through the doors and see what we have to offer."