As Dorothy said in "The Wizard of Oz," "There's no place like om." Well, something like that anyway…
No Place Like Om is a new, mobile yoga company from the zen minds of Caroline Rivera and Macy Vollmer. These entrepreneurs take their practice to local businesses and bars to transform the environment into places of peace and relaxation. Once the music starts flowing and the sage ignites, the rooms become even more welcoming than they were as your favorite hang-out spots.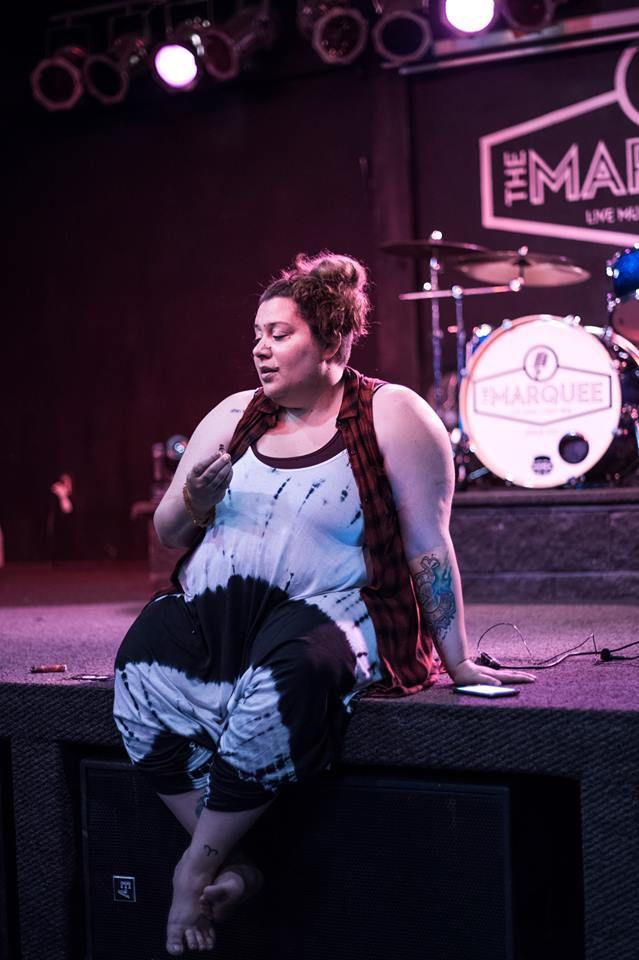 "Macy and I had this idea of taking yoga out of the studio and bringing it to people instead of asking people to come to it," said Rivera. "We shared that same vision, so that is how the business came to be."
Both business partners have varying backgrounds in yoga and will help you reach a more centered and spiritual plane.
"I started teaching yoga two years ago," said Rivera. "I started with pre-natal and moved my way into regular classes. When I started, I was seeking something, and that brought me to yoga. It had all the answers I needed, so that's why I started teaching it."
"I started teaching around March this year," said Vollmer, activities director of the Sioux City Country Club. "I was covering for Caroline's class as she was teaching at Studio 83 at the time, then I started taking over for her at Studio 83."
No Place Like Om started with an opportunity to do beer yoga at The Marquee, and since then they have become a staple at bars such as Doxx and Skyline, where they hold regular bi-weekly and weekly classes, respectively.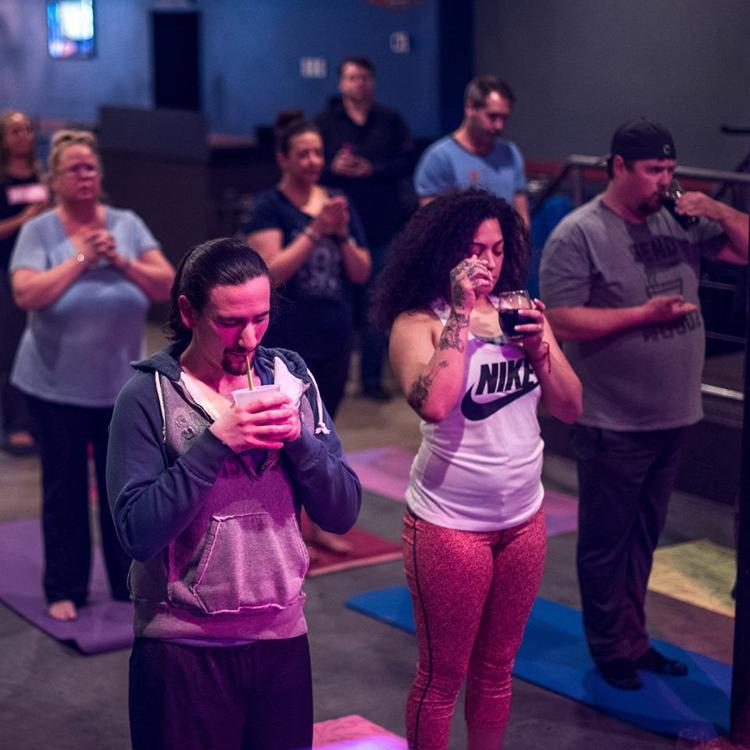 "The turnout (at the Marquee) was so phenomenal that I realized we had tapped into something good," said Rivera. "It was a lot of men, who you don't typically find in your studio classes, as well as so many newcomers who had never done yoga. Taking the practice to somewhere people are already congregating and hanging out with friends removes whatever barrier that is, so we thought we should keep doing this."
Some skeptics may be asking, "Why would I want to start practicing yoga?"
"Of course there are the physical benefits of working on flexibility and sore muscles," said Vollmer. "Then also the classes bring something else, working in a community setting. There is also something spiritual about coming to your mat."
"The idea of No Place Like Om isn't exclusively about yoga," said Rivera. "It's about creating collective consciousness, and yoga is a great tool for that. When you have 20 people in a space all focused on their own individual intentions, everybody is working in service of everyone else's intentions. It's a way to create a connection between people and use yoga as the tool of connection. The physical aspect is second to that."
But getting back to beer yoga, isn't it a bit of a gimmick?
"When I started doing beer yoga, I could feel people rejecting it, because they thought it was bastardizing the practice of yoga," said Rivera. "I think that is a comment on how they are feeling internally instead of the practice of beer yoga. If I want to reach people who normally don't do yoga and aren't open to traditional yoga, then yoga can dress up in a different costume. What I've found is it opens up a door for people to try yoga."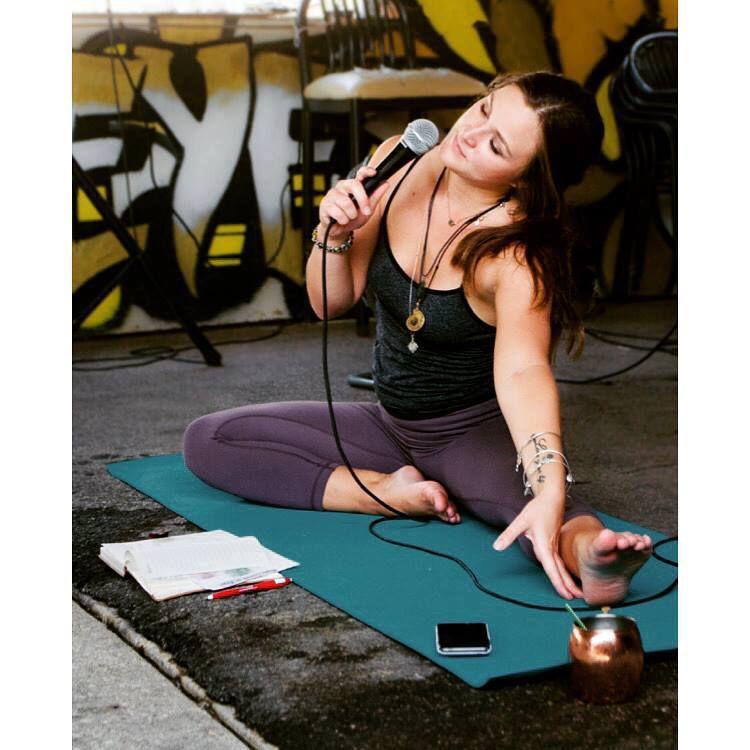 "We also have a live DJ, Levi Maxfield, who sets the tone with the timing and the music he plays," said Vollmer. "It's very mellow and calm. It's surprising what the DJ adds, as well as the incense and meditation, it turns the bar into somewhere people can actually meditate. The tagline for our business is, 'making any place into a sacred space.' When you close your eyes and smell the sage, it's hard to believe you are in a bar."
The name of the business, of course, is a play on words from "The Wizard of Oz."
"'The Wizard of Oz' is a spiritual journey for Dorothy," said Rivera. "In order for her to make her way down that journey, she is transported to another place, which is kind of what we are doing. We transport people to a different space for about an hour while never leaving a place that exists in their life all the time. It is perfect for people seeking something different."
If your workplace is stressful and needs a new vibe, No Place Like Om is here to help.
"We offer mindfulness practices in the workplace," said Vollmer. "Meditating and mindfulness practices are proven to increase work productivity. With everything going on in the world today, this is a place you can come (or invite to your workplace), relax, benefit yourself and find that sense of community. Yoga is for everybody."