Words can't do justice to the eclectic merchandise at DeWolf's, the Villa Avenue collectibles store also known as DeWolf's Non-Sports Cards & Junque Shoppe. 
Where else can you find a decorative washboard next to risque posters, 1960s toys, early video games and a holographic butterfly picture, plus a Bluto (Popeye's enemy) salt shaker, all jumbled together like that? 
Some of the stuff defies credulity, and all in a nondescript building on Sioux City's west side. 
Funkiness is a relative thing, and even proprietor Brian DeWolf had a difficult time fully ranking the thousands of unusual objects in his store in terms of weirdness. Nonetheless, here is a non-definitive guide to some of the funkiest things seen at the shop on a recent visit: 
14. Nobody Cares About Me!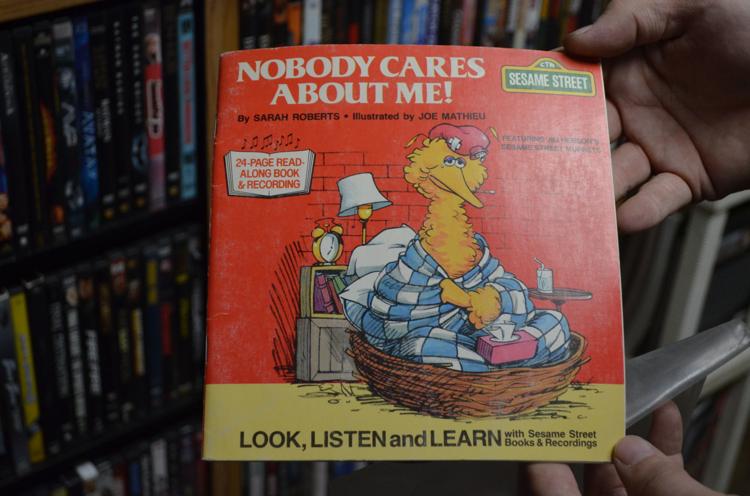 Big Bird apparently suffered a bout of depression in the early 1980s. 
This 1983 children's book-and-record combo features the famed Sesame Street character feeling sick and forsaken by his friends. There's a happy ending, but Big Bird spends the majority of the book lamenting his loneliness.  
"Through the whole book, Big Bird is kind of depressed and sick, and then finally all of his friends show up on the last page and everybody smiles," DeWolf said with a laugh.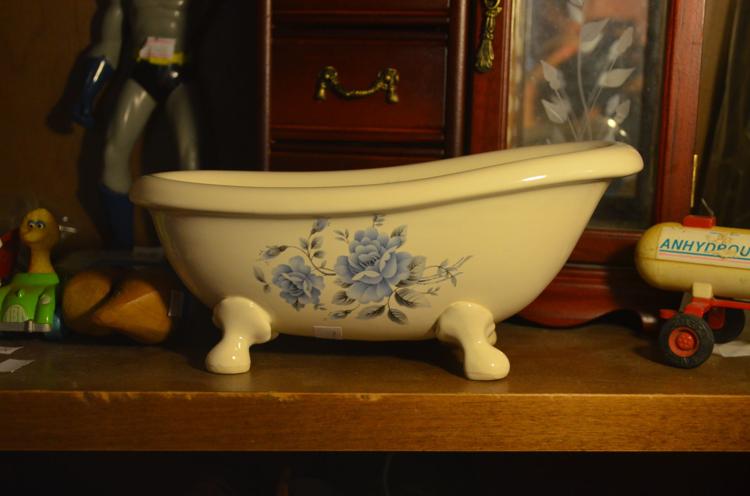 Far too small to be even a foot tub, but too large for most dollhouses, this genuine ceramic bathtub with blue floral embellishment is a real gem among grandma-esque knickknacks. 
Off-the-charts kitsch, this mini-tub would make an excellent bathroom decoration, perhaps filled with decorative soaps, glass beads or potpourri. Or all three.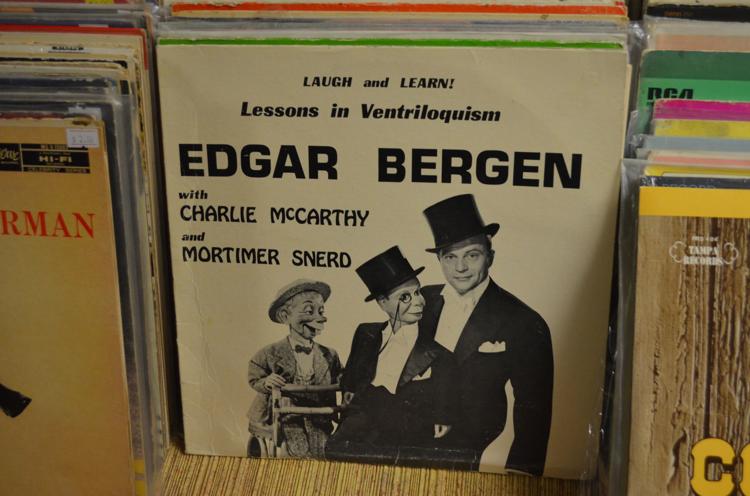 DeWolf keeps hundreds of hokey albums from times gone by in the shop. What makes this circa 1950s-'60s Edgar Bergen album unusual is that Bergen's ventriloquist act -- featuring beloved dummies Charlie McCarthy and Mortimer Snerd -- would presumably have done better in a visual medium. 
"That's kind of the fun of it, is that, you're doing a ventriloquist act on record," he said. 
That being said, it's worth noting how enormously popular Charlie McCarthy and Mortimer Snerd were in their era, and how recognizable their voices were to audiences. McCarthy was, in fact, a regular on the radio, accompanied by actor W.C. Fields, who somehow became the dummy's alcoholic foil.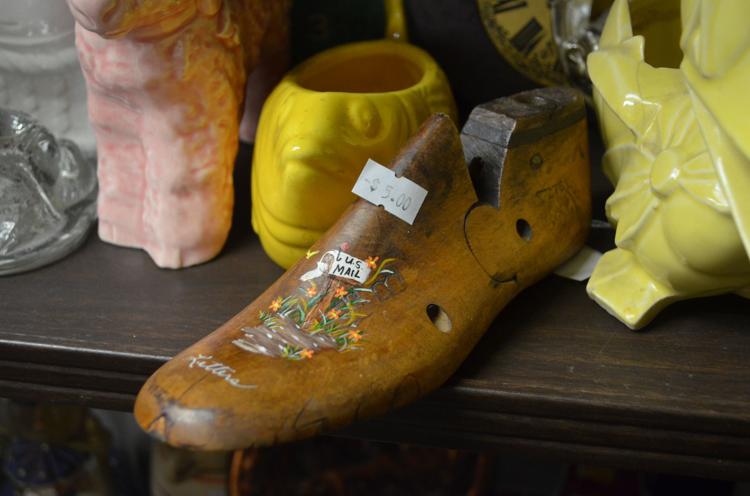 Any active letter writer needs a place to store correspondence. What better place than a wooden shoe, complete with a hole for a pen or pencil? 
To a modern user, the intended purpose of this object would be obscured were it not for the painted mailbox decoration and the word "Letters" on the front. It might also be useful as a shoe stretcher. 
10. Horse-opoly, a game that actually encourages horseplay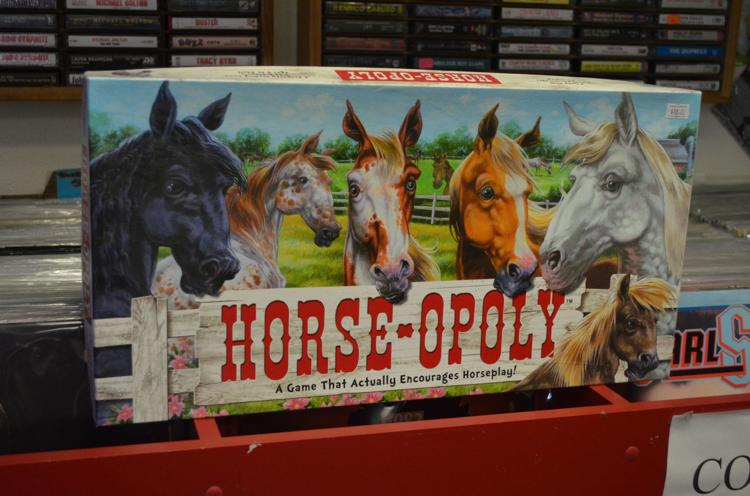 The longstanding popularity of Monopoly led to a surge in special-interest versions of the real estate board game, and DeWolf keeps several of them in stock. They can be found among scores of other unusual and vintage board games. 
This version features types of horses in place of the real estate of the original, and all the game tokens are horse-related. It's not clear whether this was a licensed Monopoly offshoot. 
9. Eric Cartman's bus pass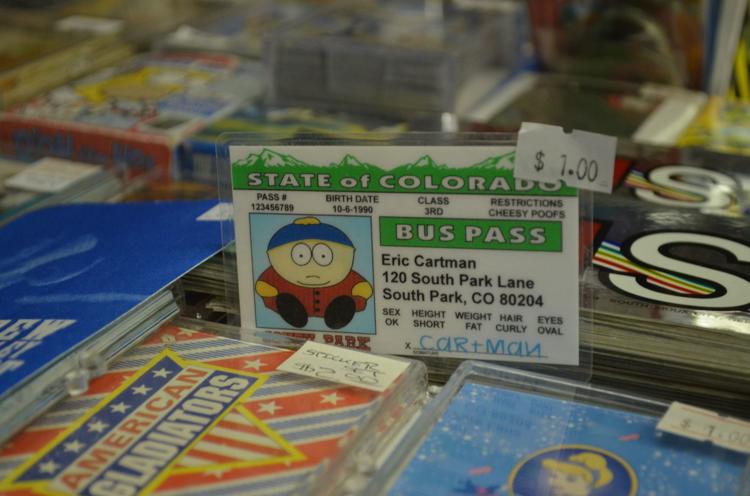 Somebody stole Cartman's bus pass! 
According to the info on the pass, Eric Cartman's height is "short," his weight is "fat," and his sex is "OK." Also, if his date of birth is correct, the South Park character is nearly 29 years old.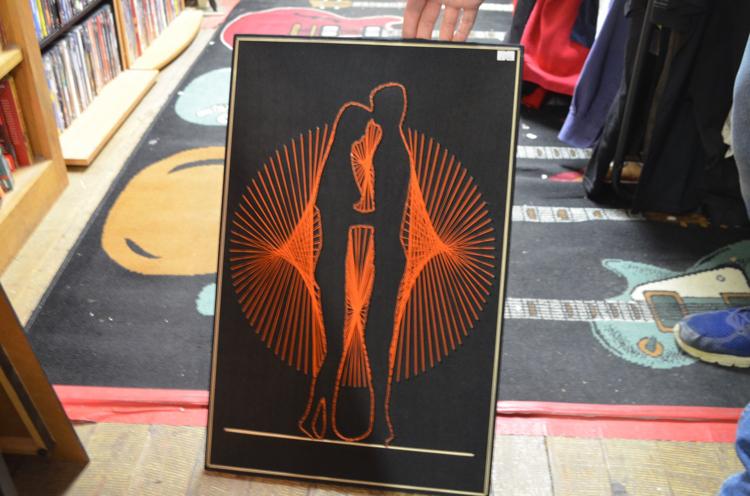 If you know somebody who's getting married in 1977, this man-and-woman string art piece could make a perfect gift for the wedding. 
The maker is unknown, but DeWolf says whoever it was definitely put a lot of work into it. This was in an era when people valued handicrafts more than they do today. 
"They have to have had the vision and the artistic view to kind of do that," DeWolf said. "It's probably nothing anybody has the patience for anymore."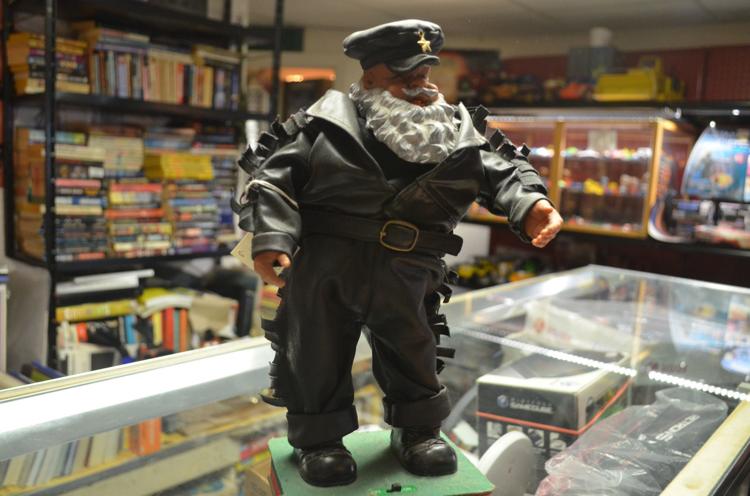 You have free articles remaining.
Santa Claus has joined the Hell's Angels. Or maybe he's taking advantage of the August lull in Christmas activities to go to the Sturgis rally. 
Though this motorcyclist statuette has the same appearance as virtually every 65-year-old biker, DeWolf said it's actually supposed to be Kris Kringle. 
6. Circa 1950s John Deere manual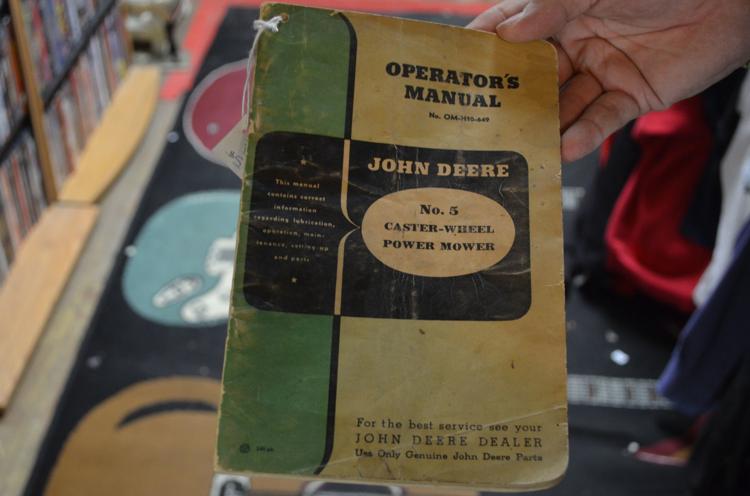 Farmer Brown need go no further than DeWolf's to find an owner's manual for his John Deere No. 5 Caster-Wheel Power Mower. 
While he's there, he may as well pick up a Game Boy game or a Grateful Dead album. 
5. Iraqi Most Wanted playing cards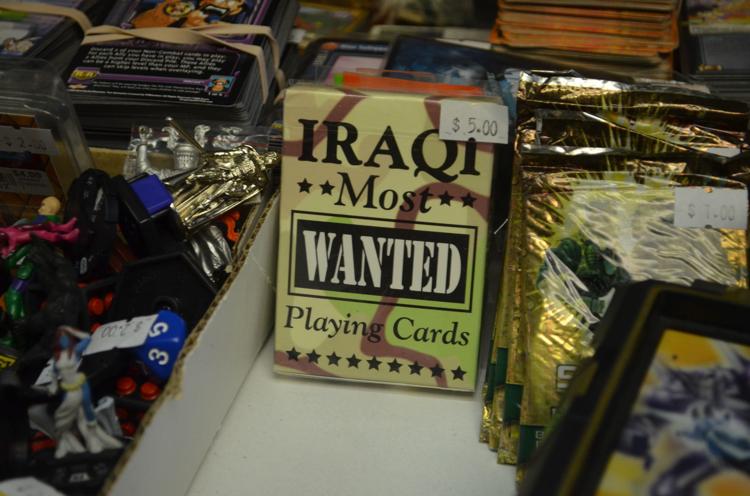 The year was 2003. The United States had invaded Iraq, and there were apparently 52 individuals affiliated with Saddam Hussein wanted by the U.S. government. 
The Hoyle Playing Card Company capitalized on this with a deck of cards featuring the wanted individuals' names and likenesses (photos were not available of all of them, so some cards have only a silhouette). 
For a time, DeWolf said these cards were highly collectible. This specific deck of cards even has a Wikipedia page devoted to it. 
"This was actually really, really popular," DeWolf said. "They came out with these (cards), but a lot of stores wouldn't sell them. And so these actually kind of escalated in price at that time." 
"The problem is, since all that's become kind of passé, they've kind of diminished." 
According to the Wikipedia page, all but six of the 52 people featured on the cards have since been killed or captured. 
4. RCA SelectaVision video discs and player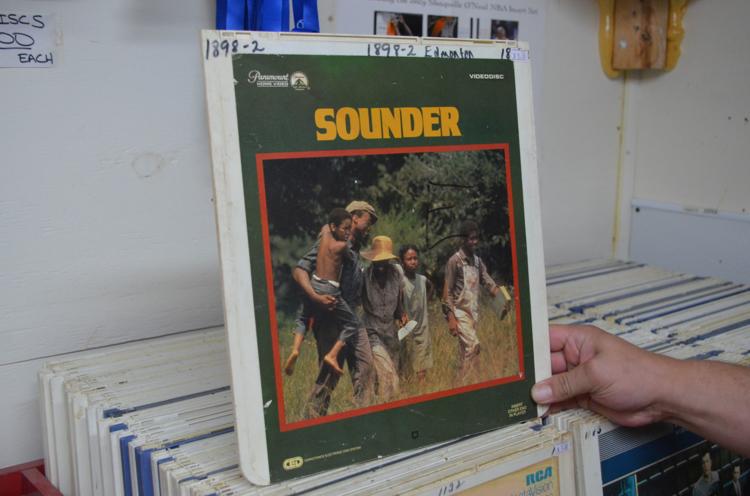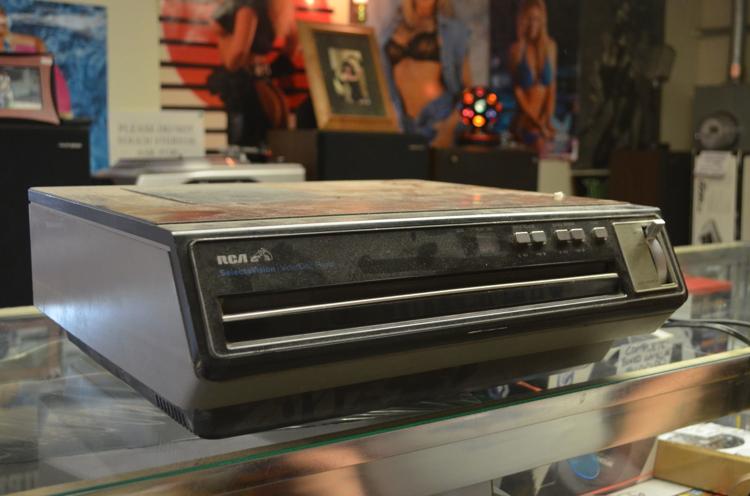 Only the truest believers in vinyl records and analog media watch movies on analog discs. 
This item actually requires a bit of background. In the early 1980s, the RCA Corporation released a video disc system that had been in development for more than a decade. The discs operated on the same principal as vinyl albums -- physical grooves, played back by a needle.
Like vinyl albums, the discs could not withstand an infinite number of playbacks and could fall victim to skipping or other problems. Also like vinyl, the movie discs had to be flipped halfway through playback. 
Unfortunately for RCA, the release coincided with heavy competition from VHS, Betamax and LaserDisc, itself a precursor to the modern DVD. The SelectaVision proved less than successful. 
Nonetheless, a functioning RCA Selectavision and dozens of SelectaVision movies somehow made it to DeWolf's shop. DeWolf said the picture quality is roughly comparable to VHS tape, at best.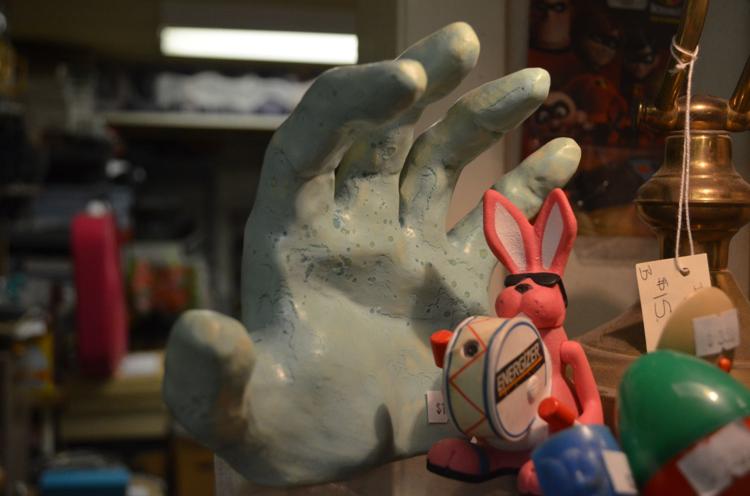 This large hand-shaped sculpture-thing, possibly composed of plaster of Paris, was made by an artist at some point in the last many years. DeWolf isn't sure which artist. 
"It's signed and everything else, by a not-so-famous artist," DeWolf said. 
"Most people that have seen it really, really like it as well, and then walk away. So, value-wise, it probably has none." 
It's a great conversation piece, and it possibly won't haunt your house.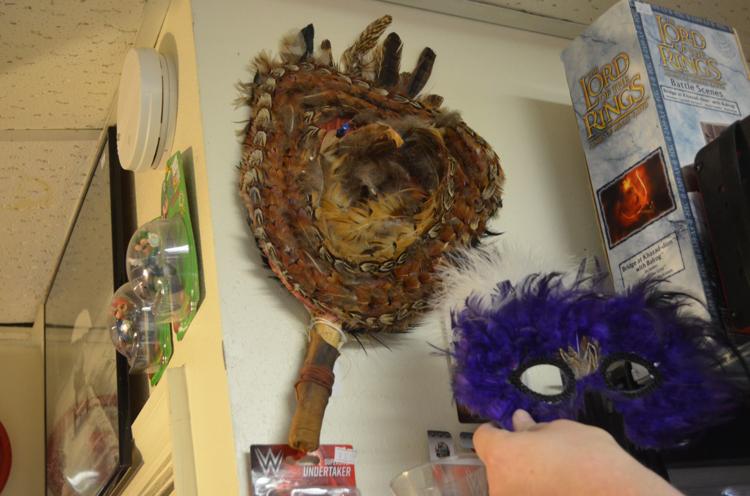 The nature of this object isn't entirely known. It appears to be a hand fan, decorated with pheasant feathers. It could be an antique, or maybe not.
"It does look old, that is for sure," DeWolf said.   
It would go well with a feather mask, and DeWolf conveniently has one of those displayed nearby.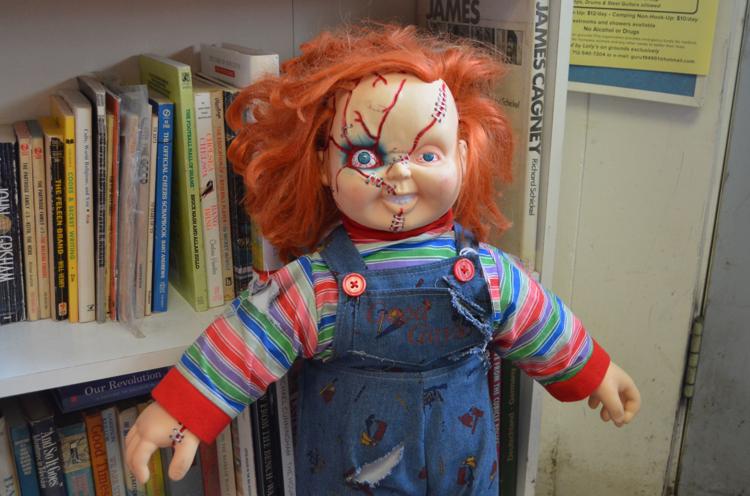 Chucky, the haunted doll that kills people in movies, was at the height of his popularity in the 1990s or 2000s when this approximately three-foot version of him was released. It's roughly the size of the doll in the films. 
DeWolf said the size of this particular Chucky is what makes him uncommon. 
"Usually, you don't see stuff that big," he said. "When they get this big, it takes on another level." 
Orpheum Vaudeville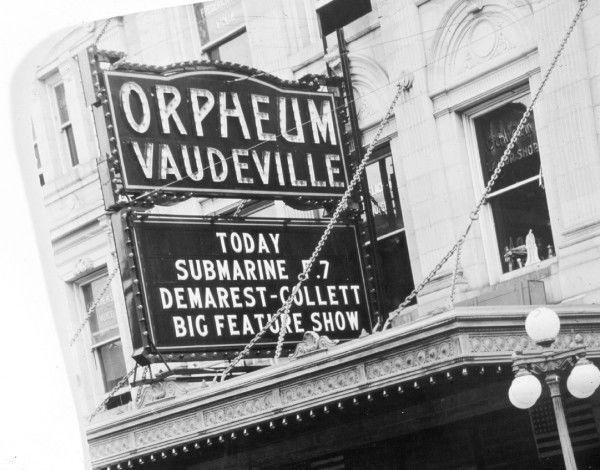 RKO New Orpheum Theatre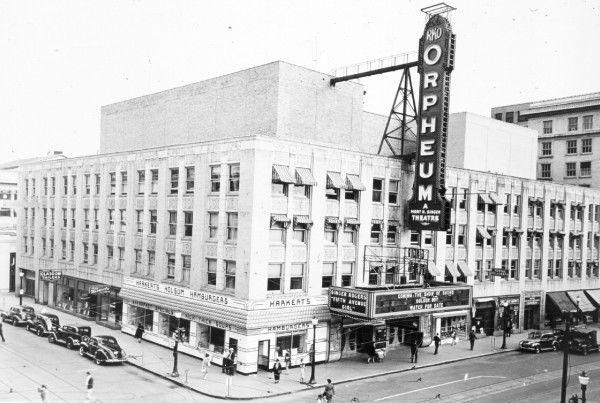 1942 playbill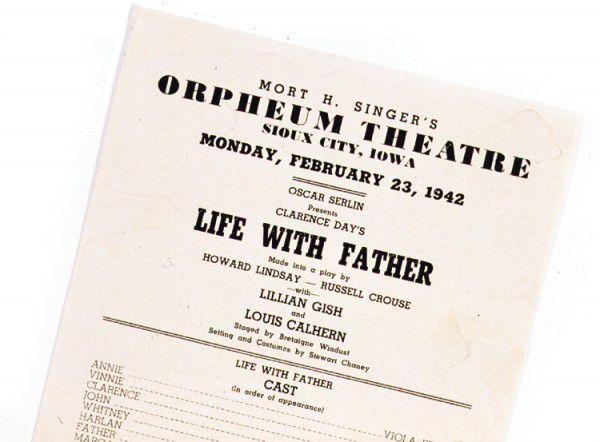 Movie theater 1968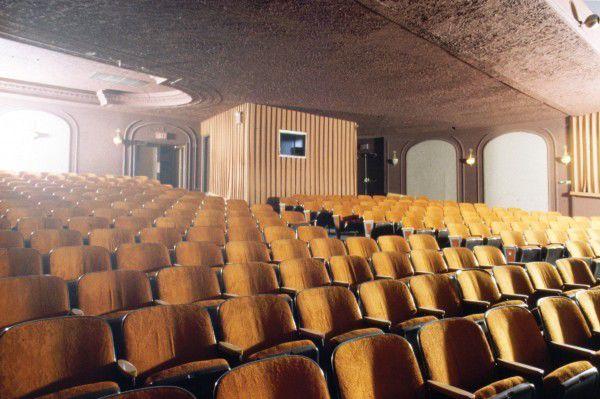 Orpheum Theatre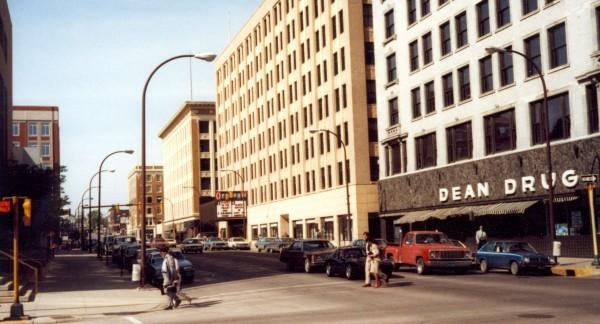 Orpheum drop ceiling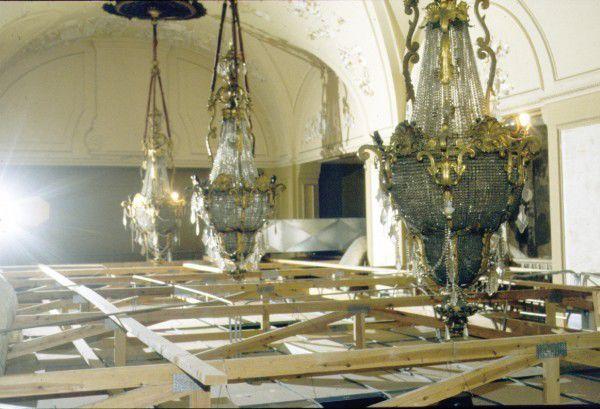 Orpheum grand opening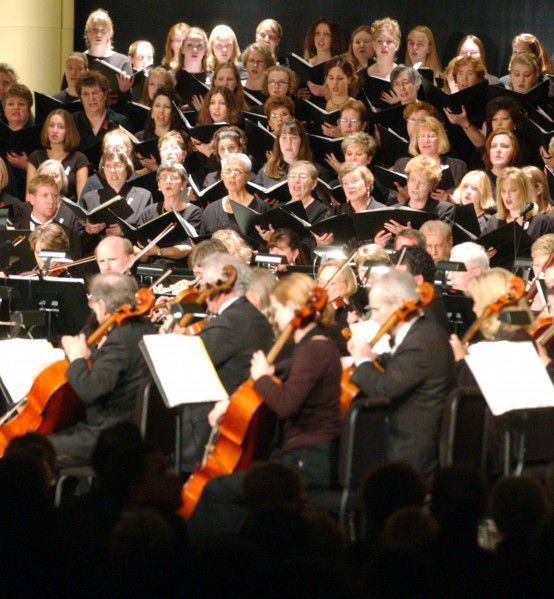 2001 Orpheum sign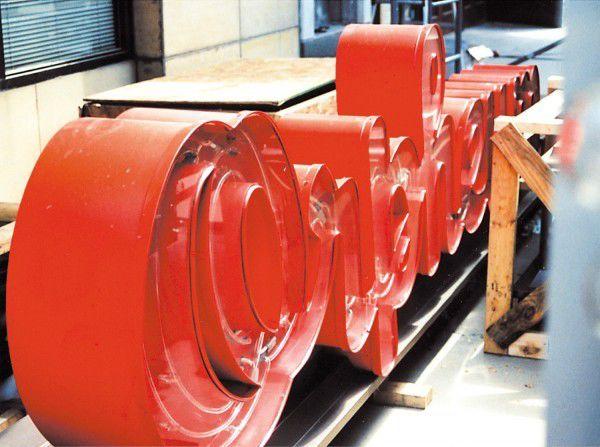 Orpheum chandelier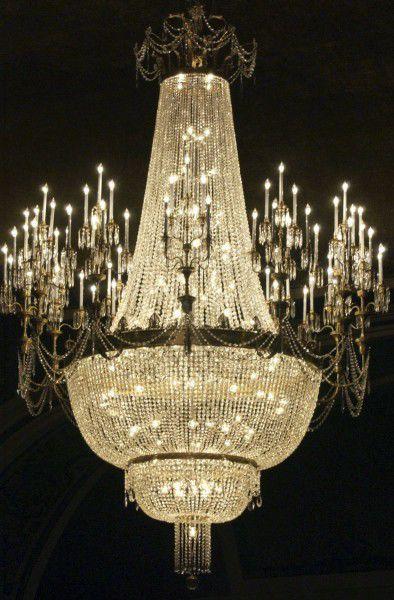 Orpheum grand opening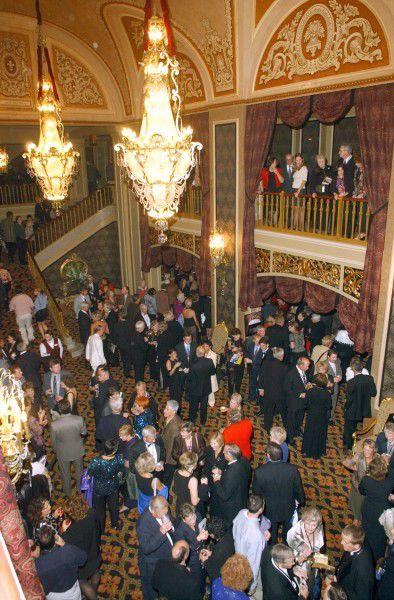 Orpheum grand opening
Orpheum grand opening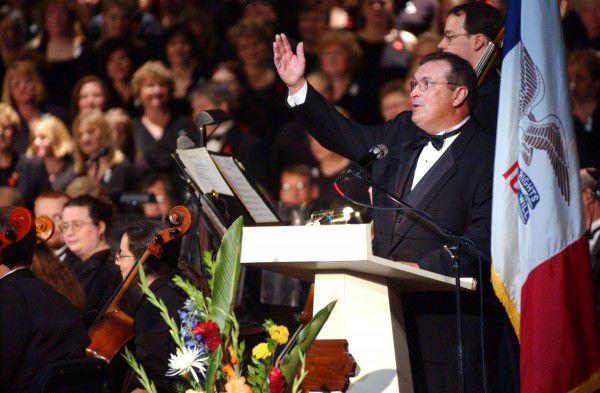 Orpheum grand opening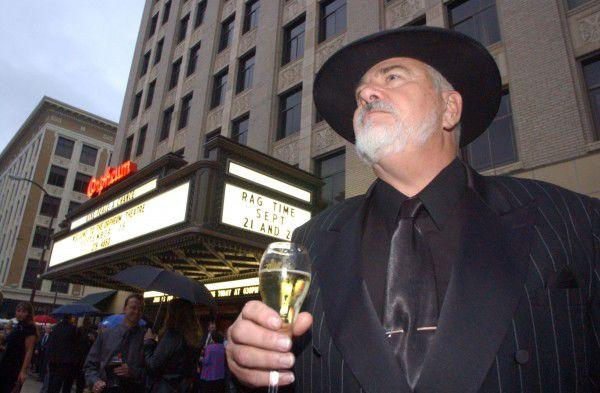 Orpheum organ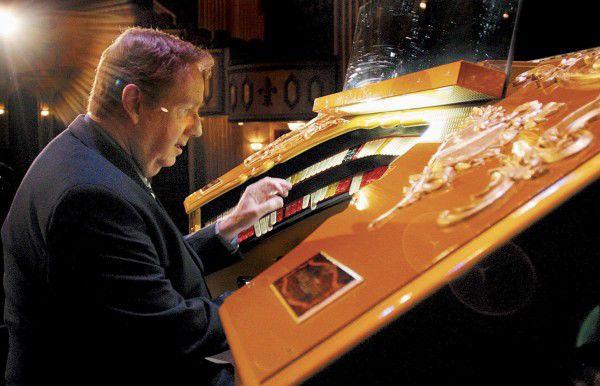 Gubernatorial debate
Orpheum Theatre 2011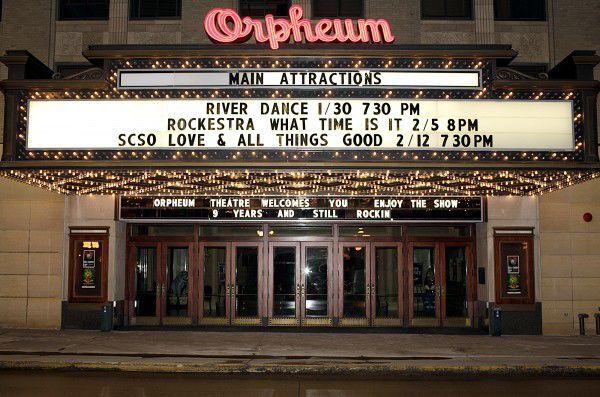 Mardi Gras Gala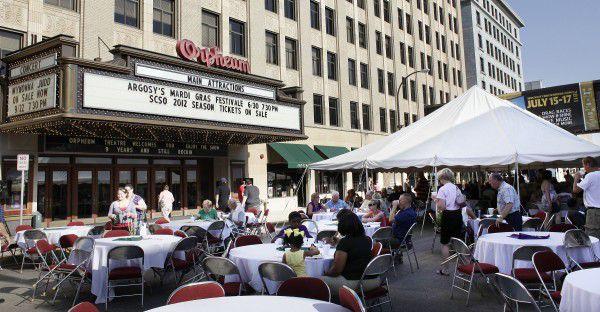 Guy Fieri at Orpheum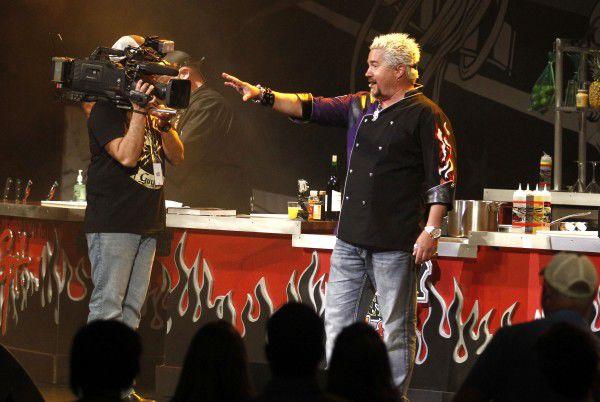 Gubernatorial debate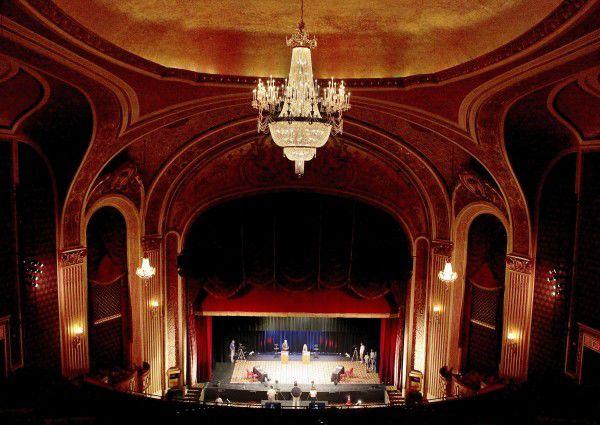 Orpheum Theatre ushers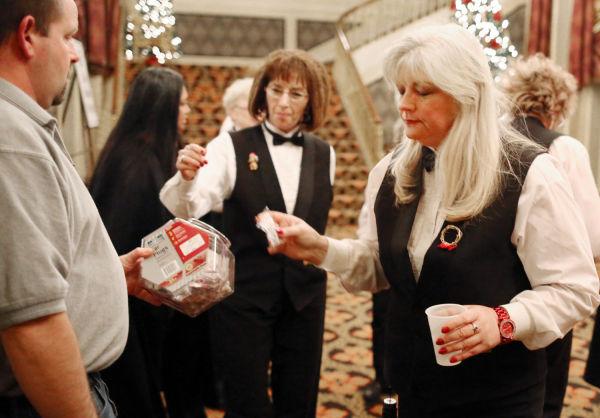 Irving Jensen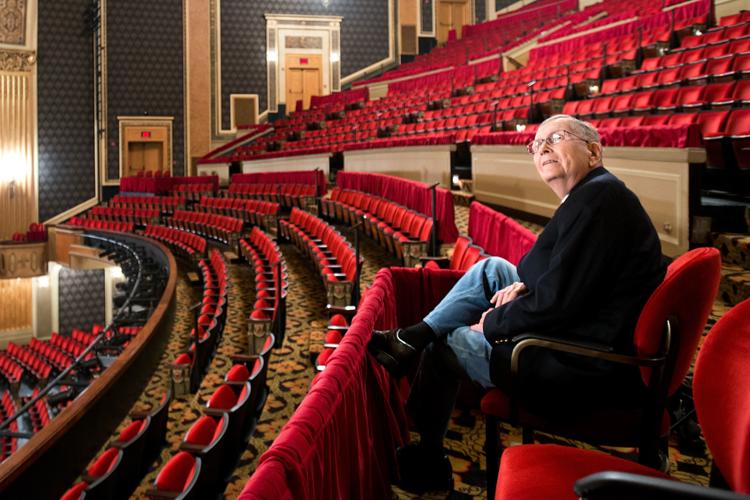 Irving Jensen cartoon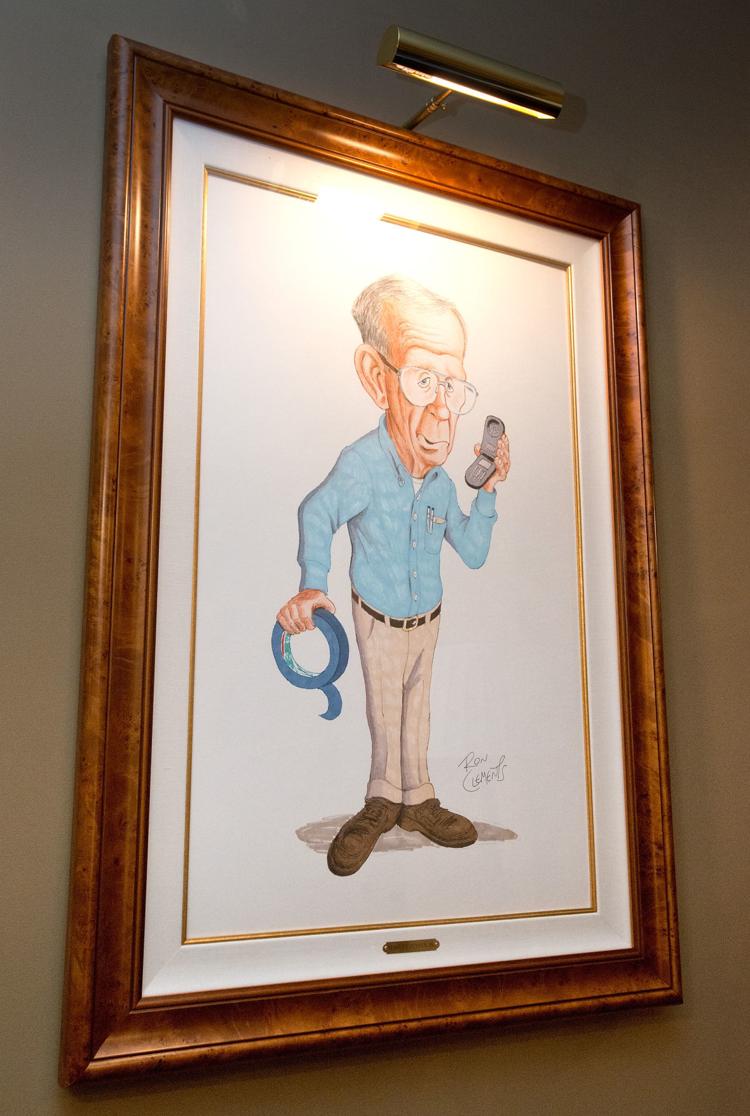 Orpheum 15 years on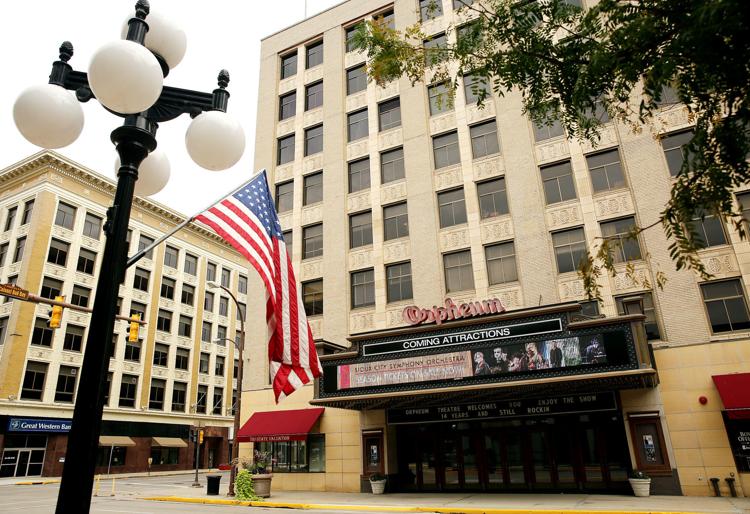 Orpheum 15 years on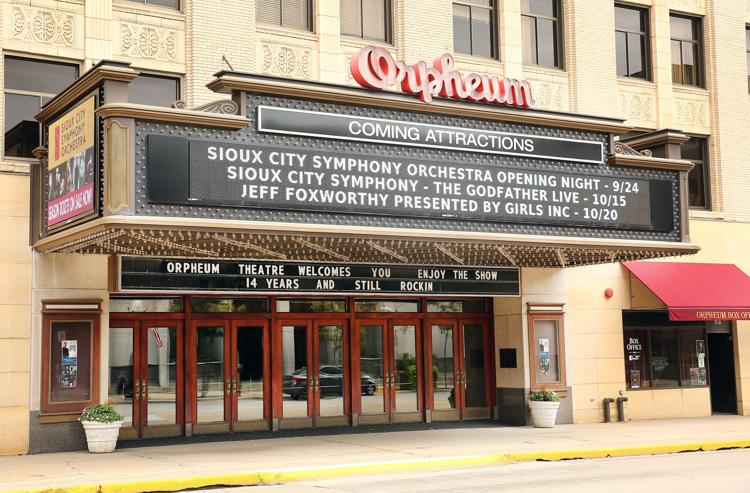 Inside the Orpheum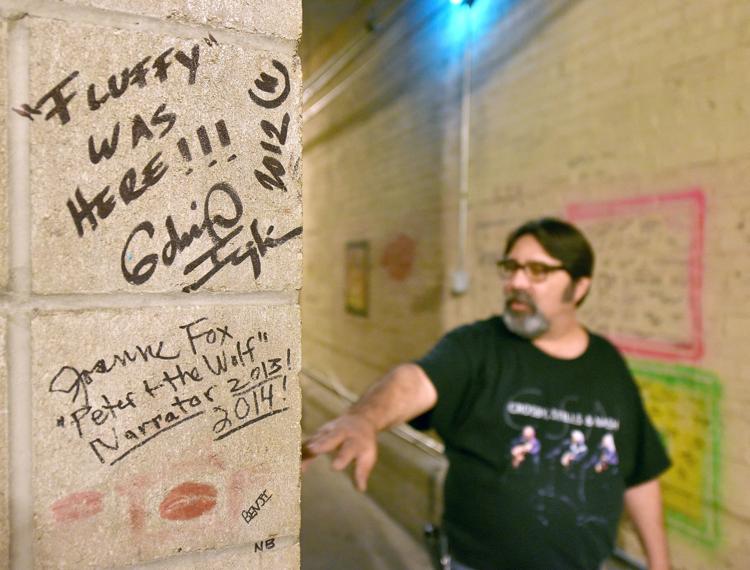 Chandelier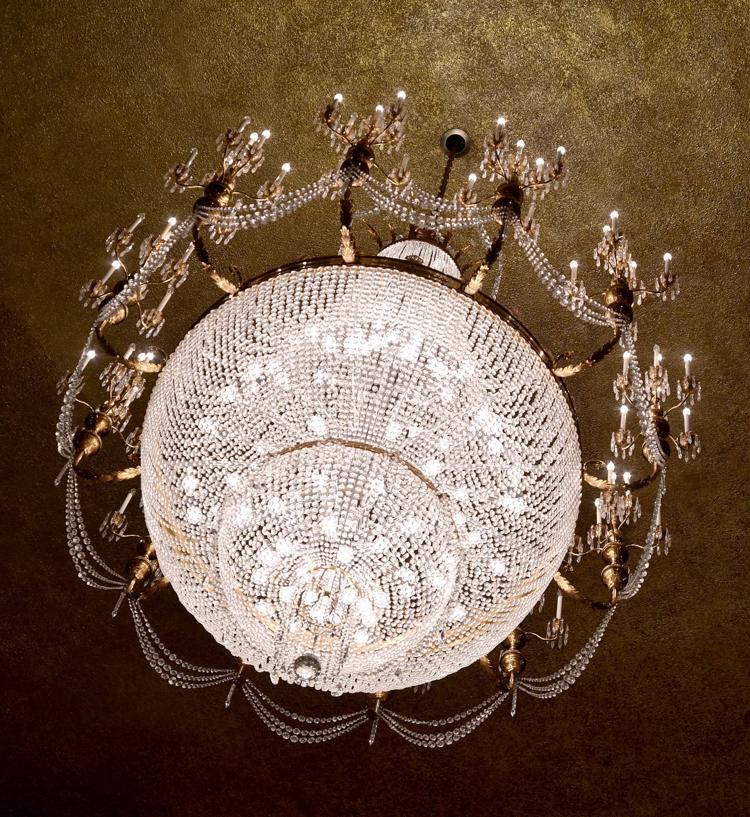 Nelson autograph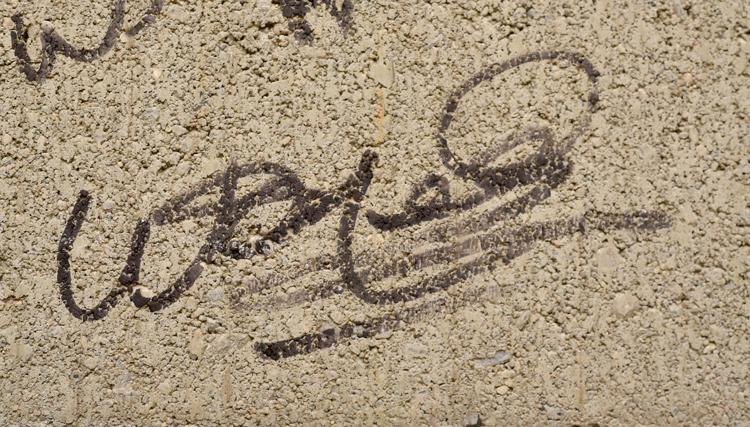 Mighty Wurlitzer Organ
Sioux City Orpheum Theatre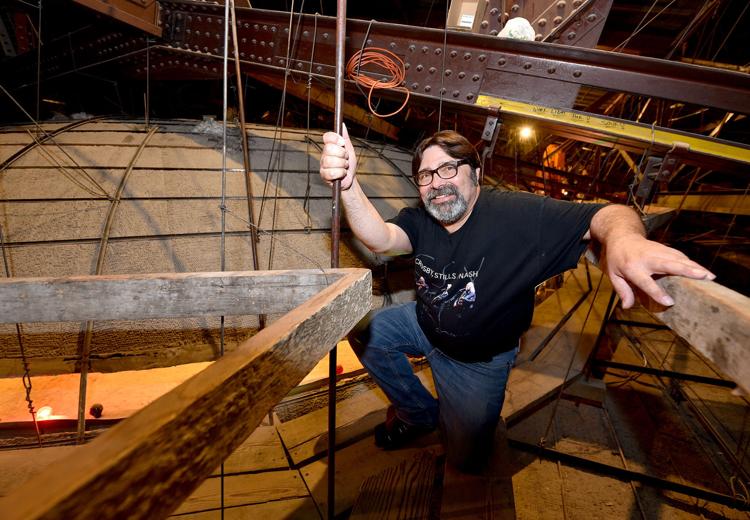 Sioux City Orpheum Theatre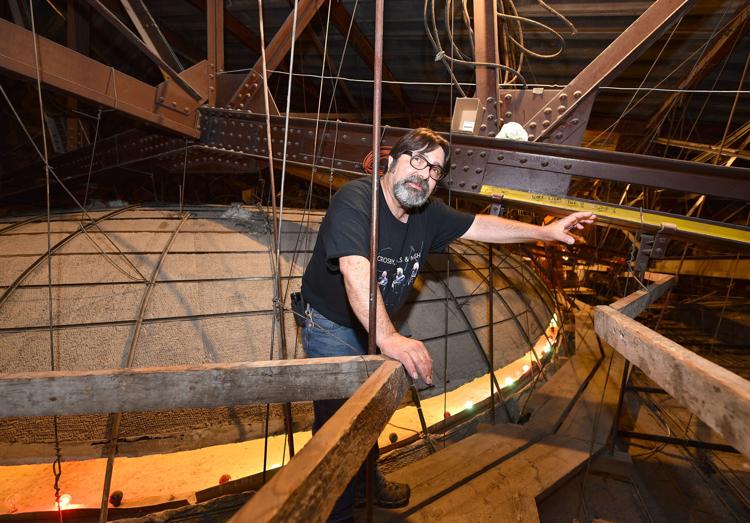 Righteous Brothers autograph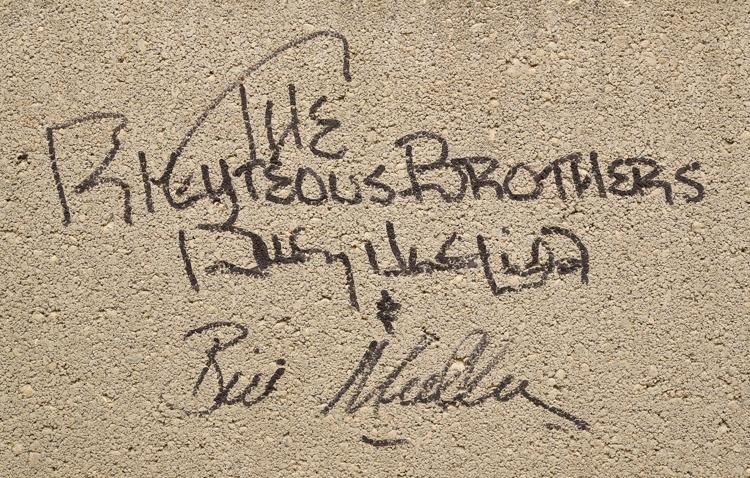 Sioux City Orpheum Theatre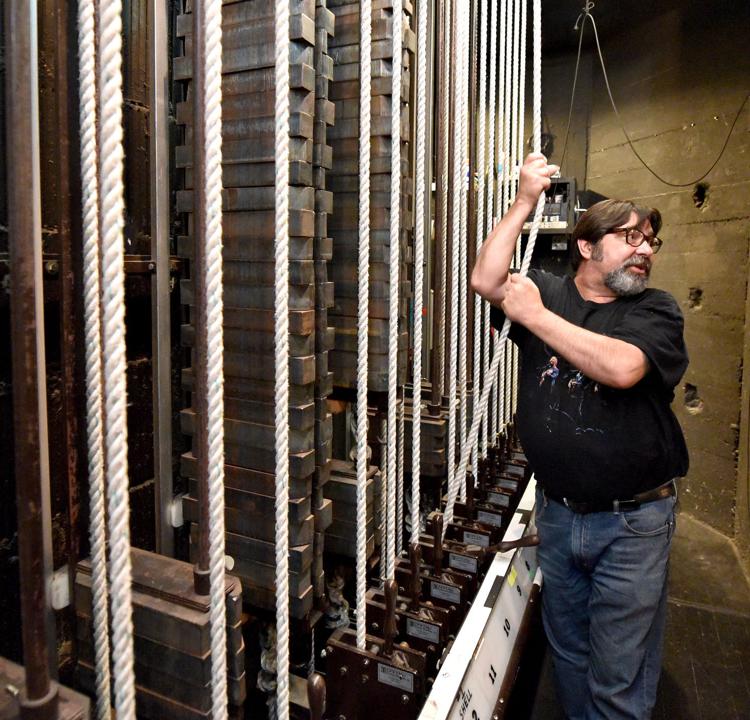 Rockestra's John Luebke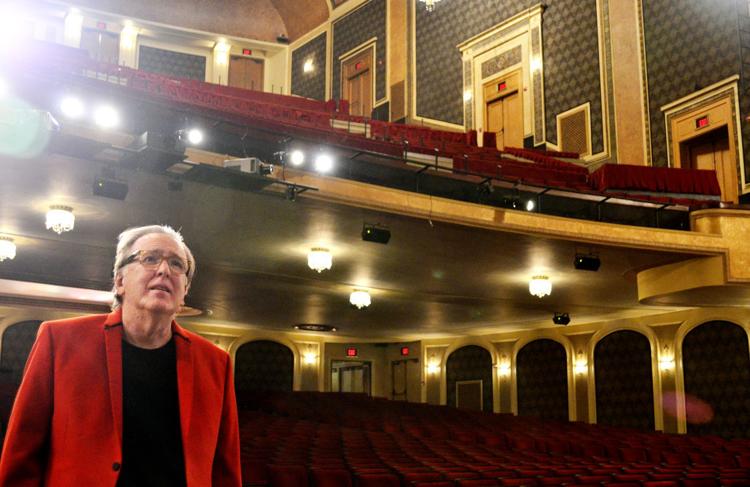 United Flight 232 anniversary panel discussion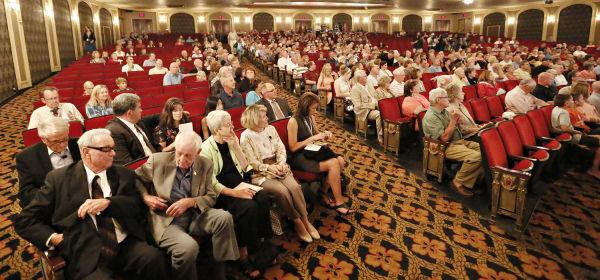 2014 gubernatorial debate
Iowa Piano Competition 2015
Sioux City Symphony Orchestra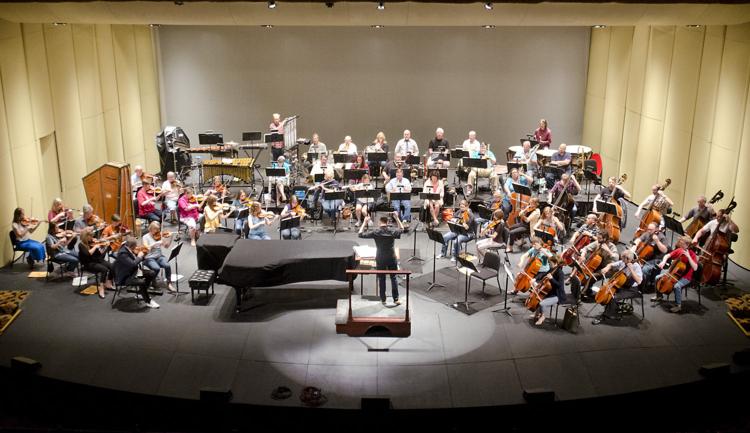 Democrat Hillary Clinton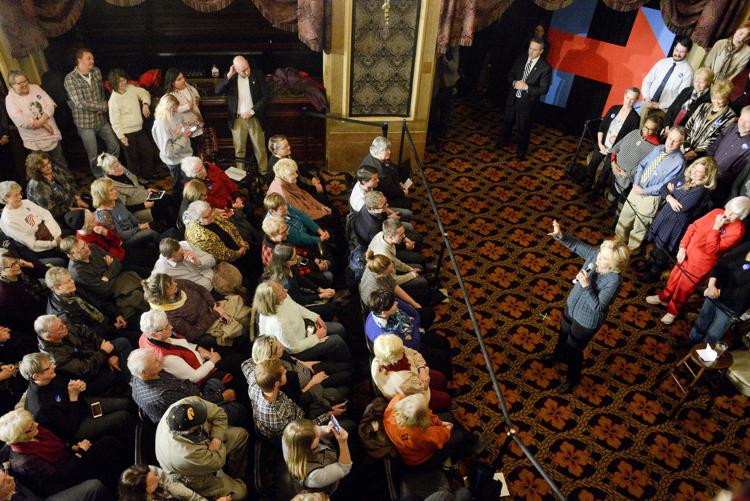 Trump in Siouxland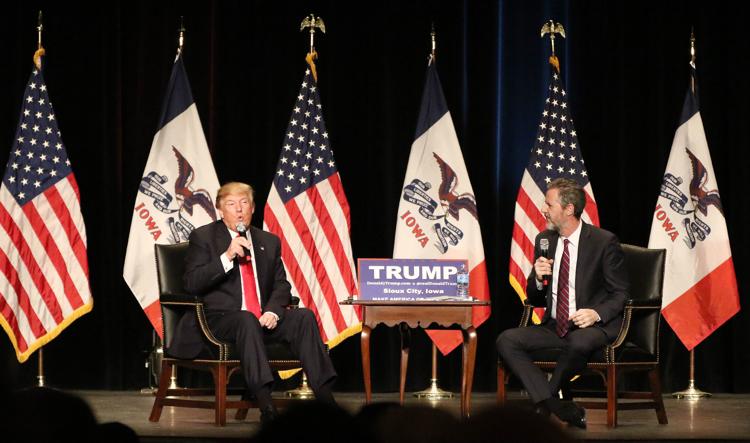 Kansas concert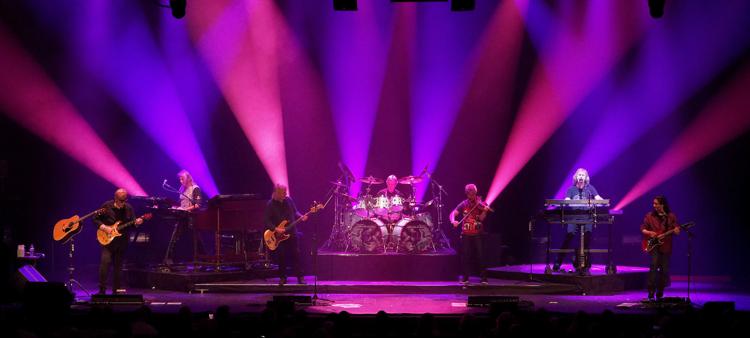 Orpheum Theatre seating