After a stint of success on the iTunes rock charts, Iowa favorite Damon Dotson is about to grace the stage of The Marquee for the first time in a handful of years.
That's right; in 2015 Dotson's fourth full album, 'Tumblin'," climbed the ladder to No. 24 on the iTunes rock charts. Also, after playing more than 180 shows in 2018 he won himself the title "Best Local Musician" in the Des Moines Cityview publication.
This artist who hails from Okoboji, Iowa, and currently is based in Des Moines is a new father to a 16-month-old boy named Arlo. Both his son and his wife are the focus of his life outside of music, with sports being another important aspect.
Although Dotson is known for singing and playing the guitar, these instruments have not always been his forte.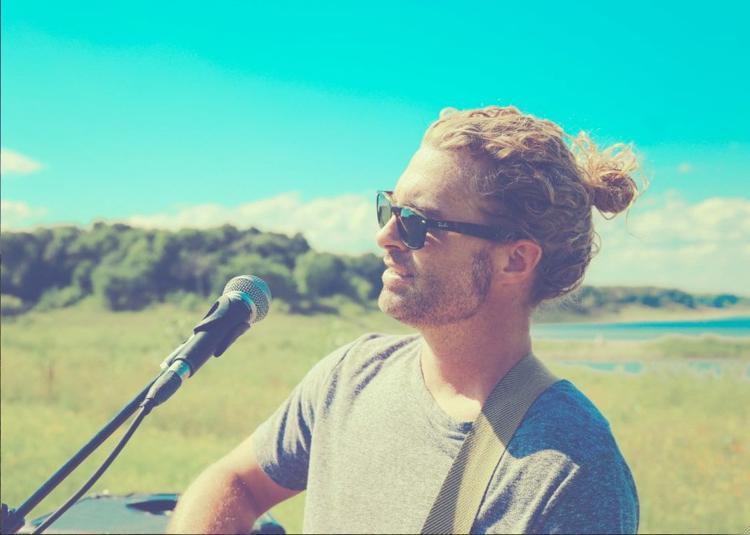 "At first I was in bands and I started on the drums in around fifth grade," said the singer/songwriter. "I had always liked music and for some reason at that point the grade school band director allowed me to join the percussion section. From that point on I just kind of played the drums. In sixth grade I was playing in bands all around Okoboji. In junior high and high school I was in jazz bands in school and rock bands outside of school. Thankfully I was with this group of friends in a time frame when music was happening around me in Okoboji.
"By the time I had gotten to college I hadn't written anything myself. I knew a few chords on the guitar; that was about it. The drums weren't easy to bring into a dorm room, but my roommate played guitar, so I figured I'd see where I could get with guitar."
Okoboji, he said, played a big part in his music trajectory.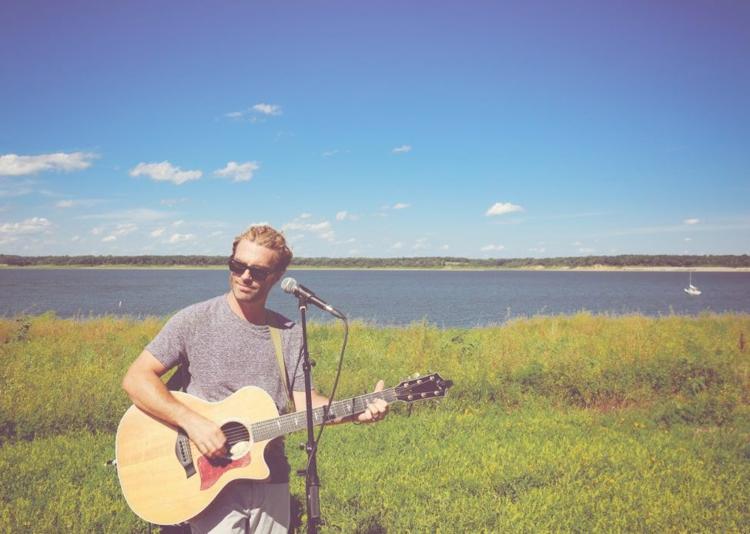 "It was huge," said Dotson. "When I first started playing guitar and singing, Okoboji was the perfect jumping-off point because I'd play in the summer and try to get booked into the state schools where at least half of those college kids are in Okoboji over the summer. It all made sense. I was just trying and trying to get my name out there. Not only that, but the area helped support that and allowed me to play and get an idea for what I wanted to do.
"The first time I played The Ritz, which is a mainstay in Okoboji, I must have played 'Jack and Diane' five or six times; I didn't know enough songs and it was a bar gig, so I didn't know what to do."
What kind of music influenced this talented Iowa musician?
"Growing up and even still now, Willie Nelson," said Dotson. "Before junior high basketball games I would mellow out by listening to Nelson, while other kids were listening to 'Jock Jams.' As I got more into drums I listened to the Dave Matthews Band with Carter on the drums. Dave Matthews has always been a mainstay."
This year also marks the 13th annual Lake Affect concert in Okoboji; it's a brainchild of Dotson's. The festival is slated for July 6 this year. At the festival, bands take the stage and play live music while the audience floats on the lake.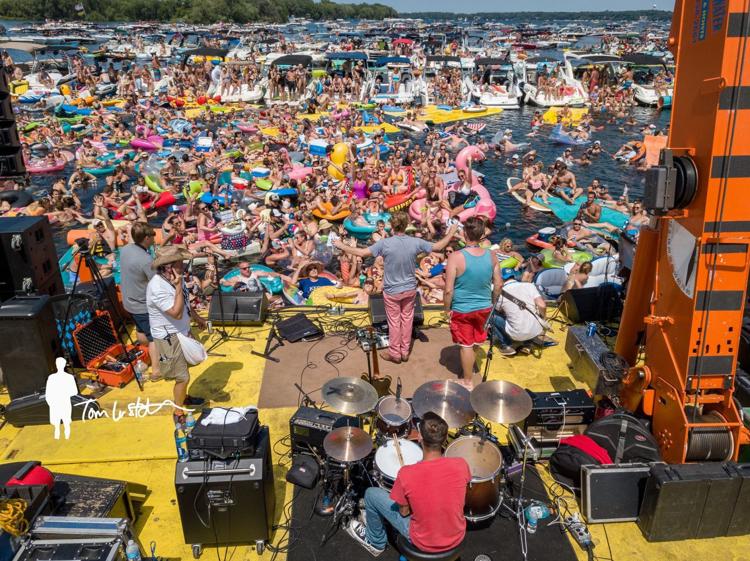 "I'm currently arranging the 13th annual Lake Affect," said the musician. "It started over cocktails while thinking outside the box. We thought it would be cool to play on the water. We then put it together…the first year we provided our own sound and there were maybe 10 boats. It was night and day different to what it is now. It is cool to see how it has grown over the years. This festival is now my biggest connection to Okoboji lake life after not living there for so long."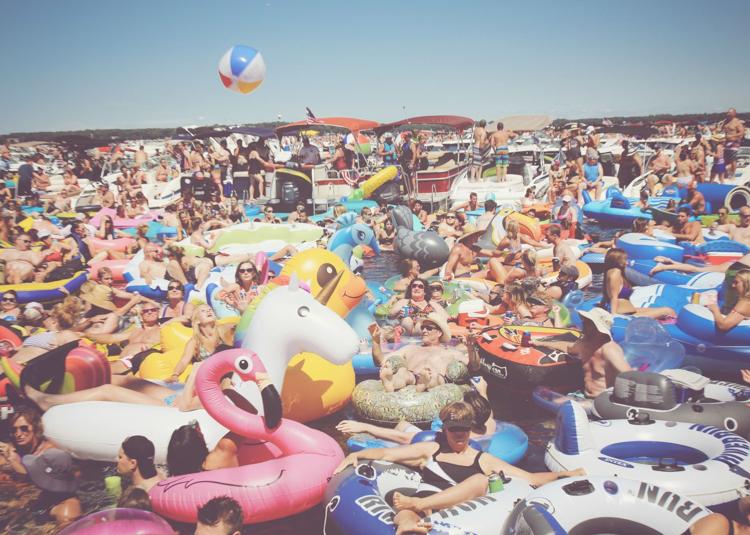 Dotson has claimed that the old Chesterfield was one of his favorite venues to play, and he is looking forward to playing the room again now that it has been renovated and dubbed The Marquee.
"I loved the vibe (of The Chesterfield)," said Dotson. "I loved the sound of the room and the dance pit up in front of the stage. Mitch Martin (co-owner of The Marquee) played a couple of shows last summer, so I know the venue is in good hands now. I'm most looking forward to seeing the upgrades, hearing the sound and checking out the new look. I'm looking forward to being around that new energy in a place that I already really enjoy. I'm super pumped. I have a lot of friends in the Sioux City area who will be coming to the show. For me to get up to that side of the state and have it not be Okoboji…actually going to Sioux City and playing in that venue I think the energy is going to be really really good. The guys in my band are excited.
"We are putting together a bunch of new originals and cover stuff we have never done. We will bring the energy from our side to a venue I already love playing. All of this excitement will be meeting in one night."