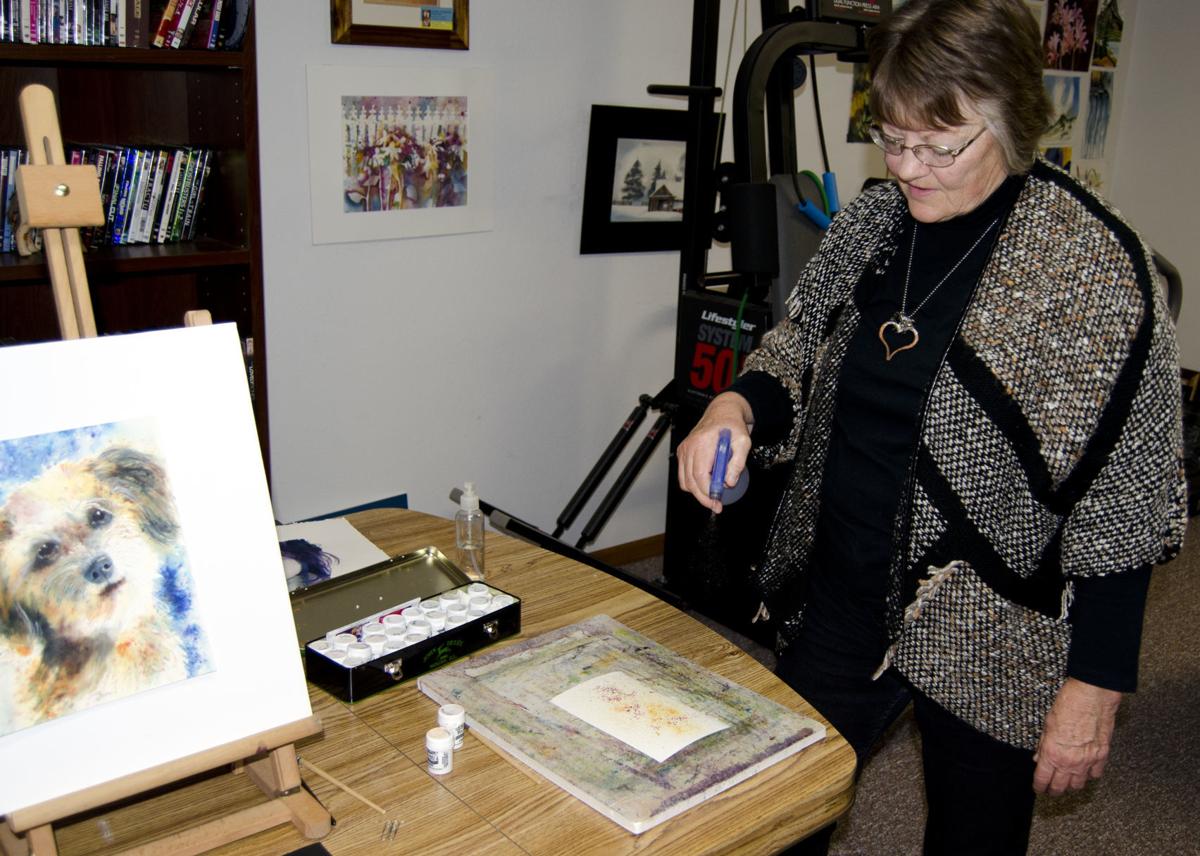 Jonny (pronounced Johnny, not Joannie) Binkard is a multi-media artist who excels at watercolor, pastels and alcohol ink works.
She and her husband live at the edge of Ponca State Park, so she has tons of natural, outdoor stimuli to work with around her home.
She and her husband have two grown sons who also have taken interest in the arts.
Binkard is a member of Siouxland Artists and also loves to take art classes whenever she can.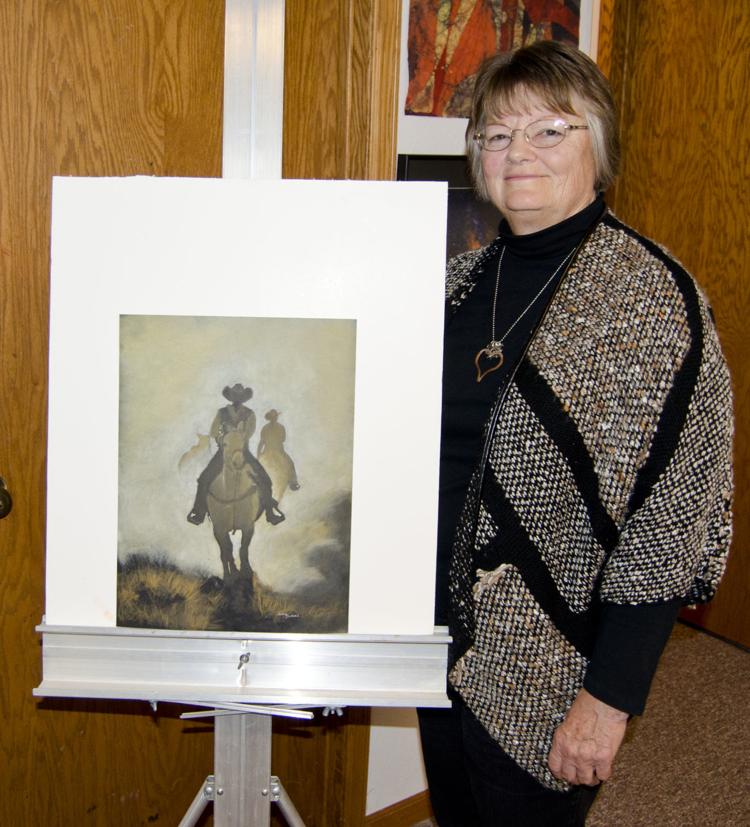 Weekender: When, why and how did you initially get into creating art?
Binkard: "A long time ago. I've always been interested in drawing and I have notebooks back from when I was a kid that have a lot of drawings of horses. That was my main interest, to be able to draw a horse that looked like a horse, not a long-necked giraffe. I'd see a sunset or a landscape and think to myself what colors I'd use. I'm still conscious of that when I'm outside."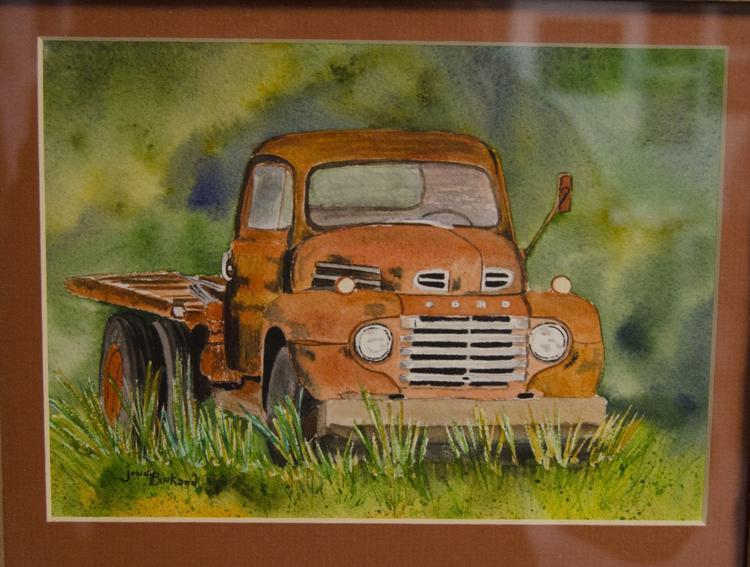 Weekender: Who are some of your artistic influences?
Binkard: "Bettina Perkins and Glenda Drennen. I think my first influence was Charles Russell because we'd travel out to Montana in the summertime; my grandparents had a cabin out there. I was really interested in Western art then, and I liked Russell's art because it had to do with cowboys, Indians and cattle, that way of life while he was alive. I went to a two-year school in Kalispell, which was neat because it was a big art community, so that was a big influence, as well."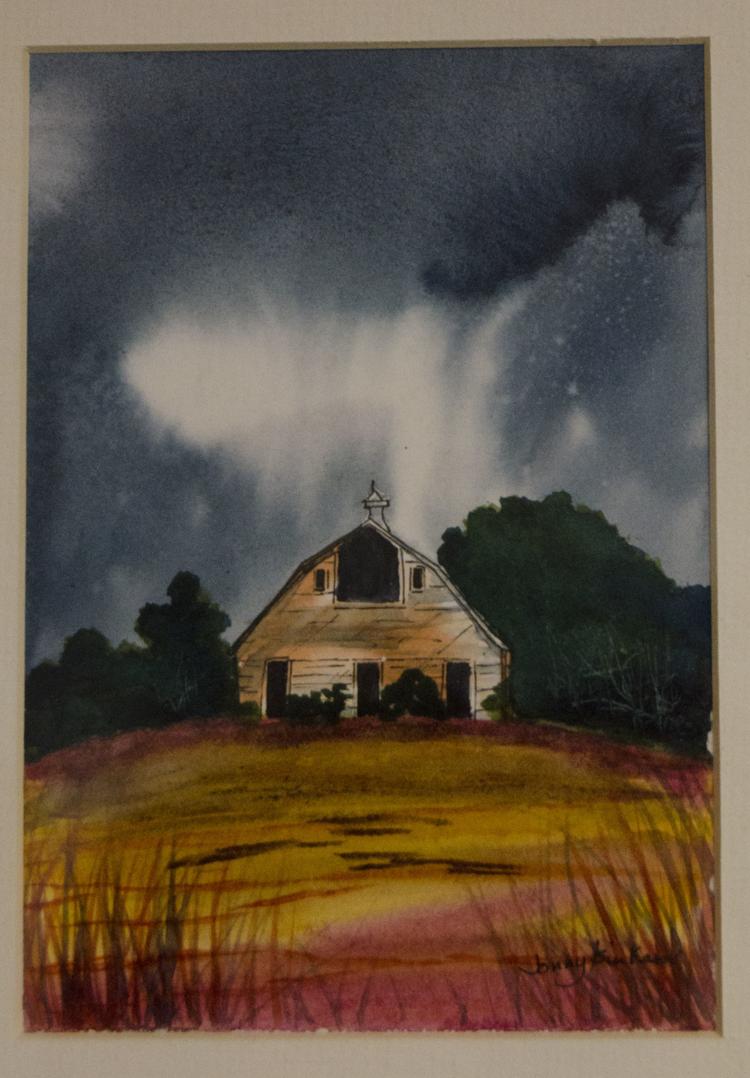 Weekender: What in life inspires you to create?
Binkard: "I want to see if I can capture what I see in my mind's eye on paper. I take a lot of pictures so I can remember. I'm not one who goes out and does plein air painting because of the bugs and humidity, but I take a lot of photos and work from those. My older son is a photographer. I have a lot of his pictures and sometimes I base paintings off of them."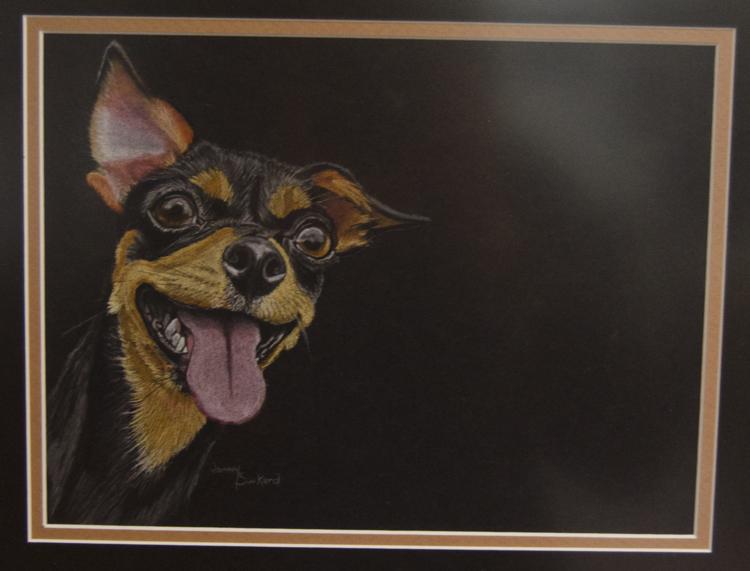 Weekender: What is your favorite medium to work with, and why?
Binkard: "It's a toss-up; I have three. I like watercolor, pastel and recently alcohol ink. Watercolor because it is so unpredictable, so it's a challenge to see if you can control it. The pastel because of the softness. I find it not so much a challenge, but I like the end result. The alcohol ink is also very unpredictable, the challenge is to see if you can get what is in your mind's eye on the piece by the time it's done."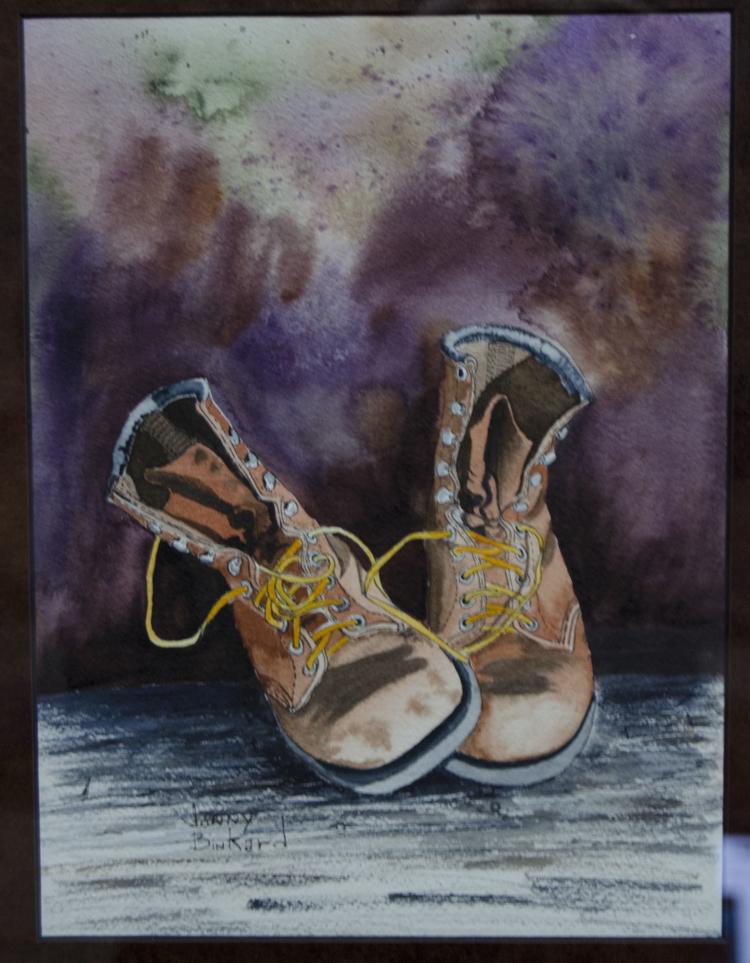 Weekender: Tell me about the advantages and disadvantages of the other mediums you use.
Binkard: "I just jump from one to another because I like the challenge. There are advantages and disadvantages to every medium. With pastel it's the dust. If watercolor doesn't do what you want, that is a challenge. I'm not a fan of the smell of alcohol ink; I like what it does on tiles, but I'm not a fan of the scent. You can control the alcohol ink to some extent, but it still comes out as abstract."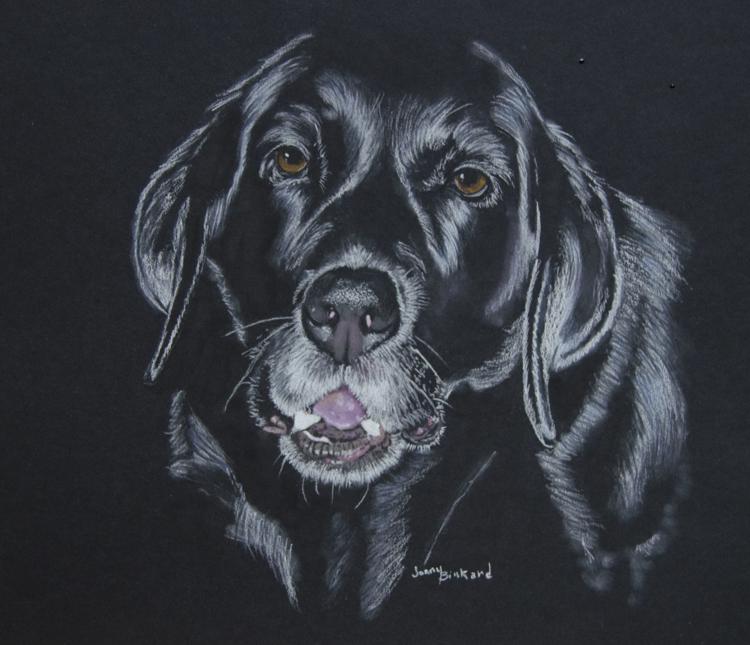 Weekender: What do you like to focus on when it comes to subjects of your creations?
You have free articles remaining.
Binkard: "Detail. I'm a rather realistic painter and I do pet portraits for people, so I want to be able to capture the animal's spirit. I want the pet owner to look at the piece and say, 'Yes, that is my dog. It captures his personality.' Instead of looking at just a picture of a dog, they know it's their's."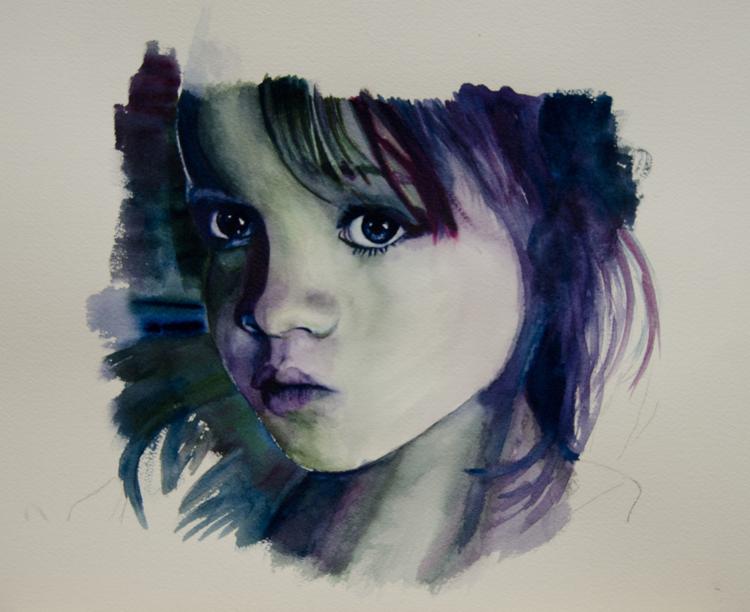 Weekender: How does the area you live in affect your creativity?
Binkard: "Living next to Ponca State Park is a big plus because you can go over there and there is always something to photograph. I can always find a subject. I like to travel a lot. My son and I go to the Black Hills and take a lot of pictures. I have some things I've painted that are from that area."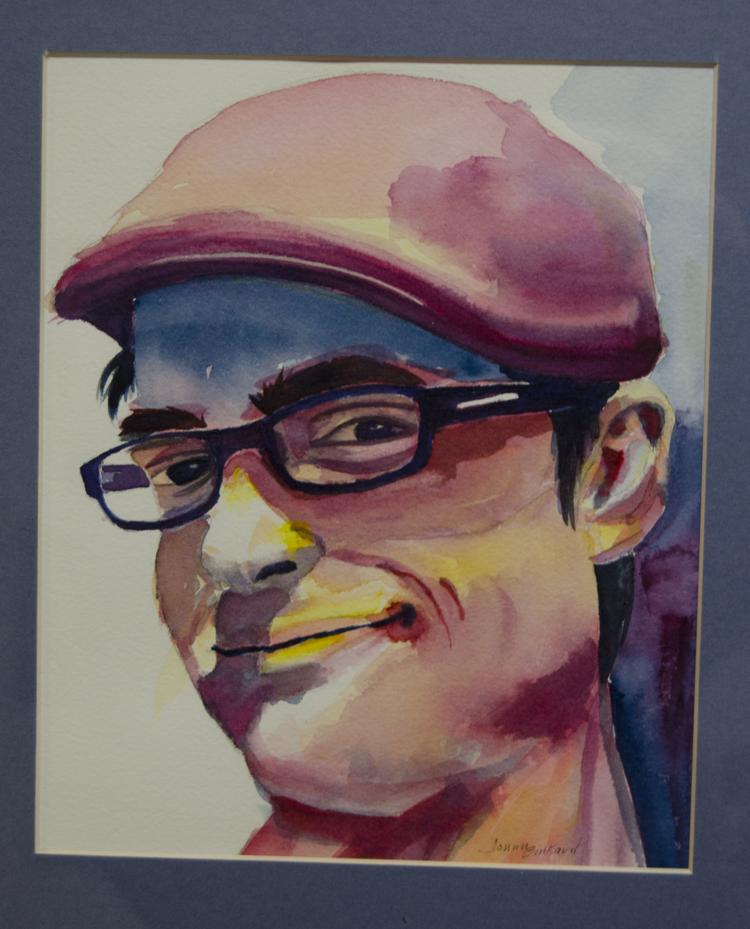 Weekender: Tell us about your artistic process.
Binkard: "I decide what size and what medium to use. Pet portraits I usually do in pastel, but some tell me they need to be done in watercolor. I do a drawing of the animal, then transfer it to watercolor or whatever substrate I'm going to use. I usually do the eyes first; if they are not right, you might as well pitch the portrait because that's what everybody looks at first. If they aren't right, it ruins the picture."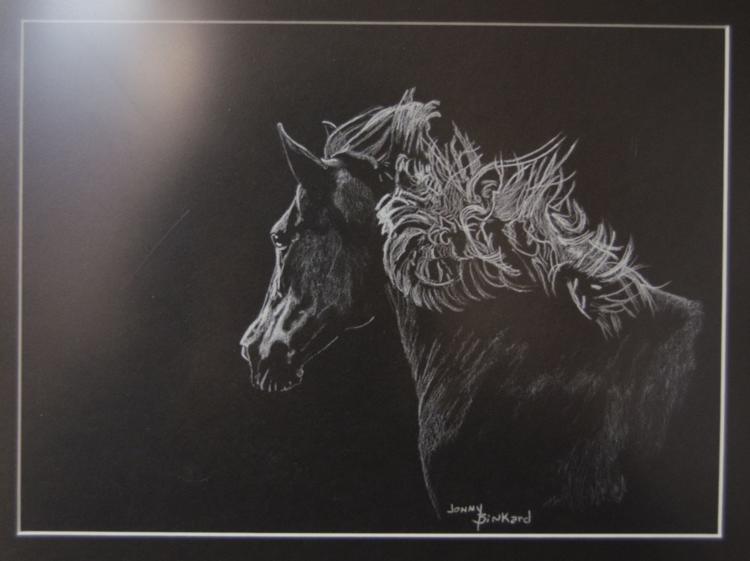 Weekender: Is your creative workforce always at the ready, or do you sometimes have to force it?
Binkard: "I've been painting long enough that I can usually sit down, work on something and have good luck. There are some times that I'll be stuck and I'll just work on something else. I sometimes do doodles, and also have a journal I write and draw in. I'll also cut pictures out of magazines and glue them in the journals."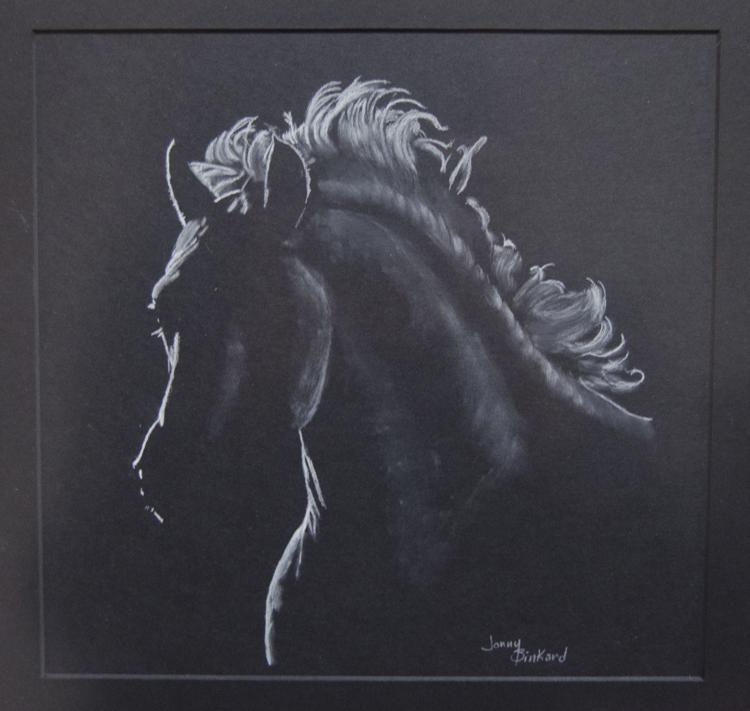 Weekender: What does color mean to you?
Binkard: "It's how the light falls on a subject; to see if I can recreate that on paper. Like the low sun on the fall leaves. The way the light was just glowing off the leaves."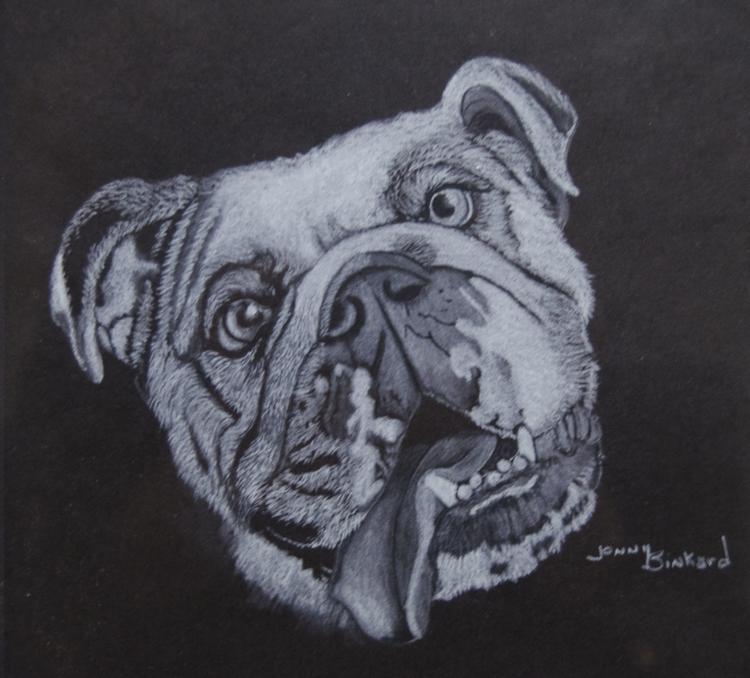 Weekender: How do you know when a piece is finished?
Binkard: "When I get close to being done, I'll take a photo of the piece and scan it on my computer. I'll look at it on the computer when it's postage stamp size or a little larger. Looking at it at a smaller size, I can tell if it needs an adjustment. A color picture I'll turn to black and white to see if my values are correct, if something needs to be lighter or darker."
Weekender: What qualifies something to be considered art?
Binkard: "Its uniqueness, I think. Especially for pets and people; I'm starting to get into painting people. I like painting moustaches and beards because it is a challenge to get the hairs to look right. I like painting old cars and pickups because they are rusty and dented, so it is a challenge to capture that in the painting."
Weekender: How do you feel when someone buys one of your original pieces?
Binkard: "Good. Especially if they like it. Sometimes if it is a piece that I do for myself, I do them just to see if I can capture the image on paper. There are some pieces I have a hard time letting go of. I'll hang them on the wall for a while, and if someone wants it, that means they like it just as much as I do. That's good."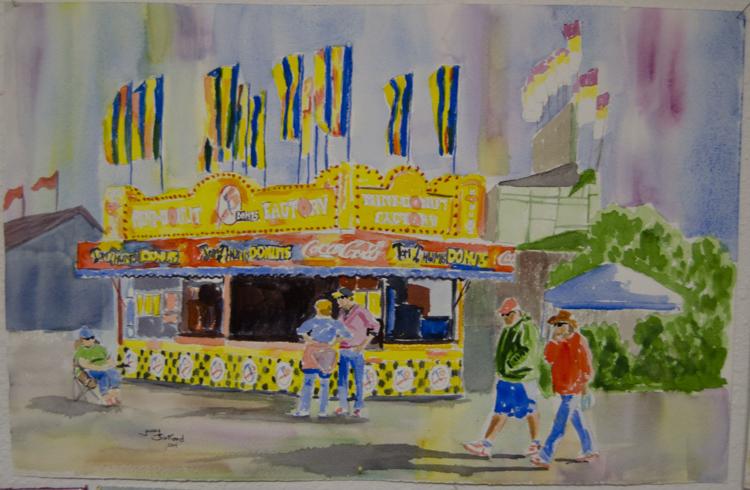 Weekender: What is your ultimate goal in the world of art?
Binkard: "To be able to keep painting. I want to keep finding challenging subjects that will challenge my creativity."