The art of 18-year-old Ponca High School senior Emma Webb is about to brighten up the gallery space at Vangarde Arts.
Webb hasn't been creating for all that many years, but you couldn't tell by looking at her masterful paintings.
Outside of the arts, she enjoys participating in One Act and speech.
Her art will be featured on display at Vangarde Arts March 14-16.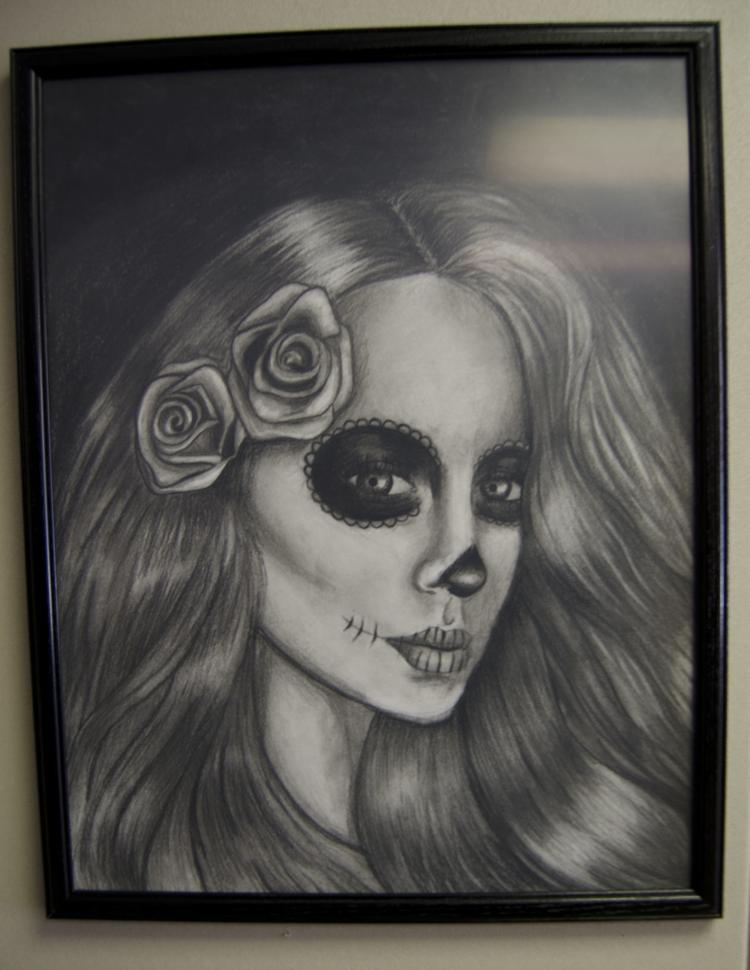 Weekender: How and why did you first start getting into creating art?
Webb: "As a kid I kind of knew that I liked art. That feeling lasted a long time. I joined an art class freshman year in high school. I didn't know what talent I had until my teacher brought it out of me. I then learned that I could draw more than just a stick figure."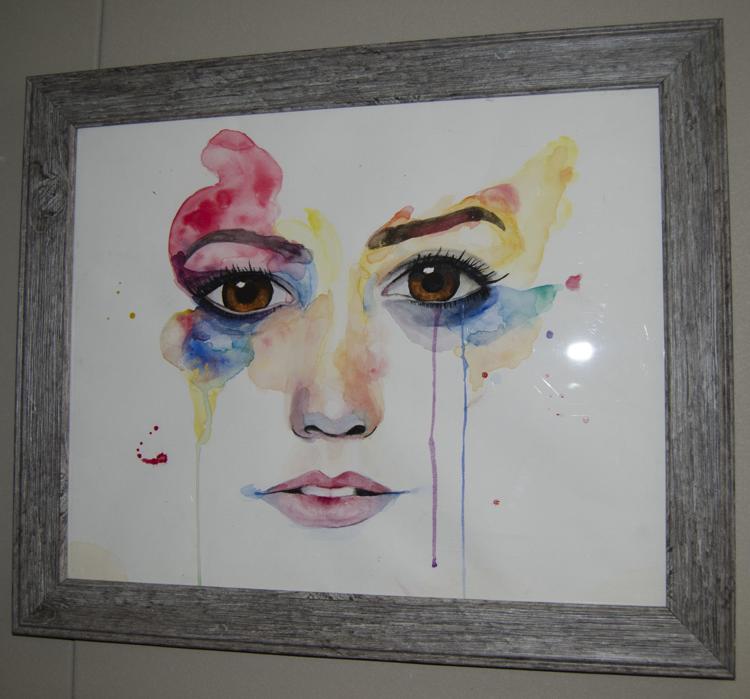 Weekender: What inspires you to create your art?
Webb: "I like the uniqueness of every piece. I like that it's different and that everyone can put their own turn into something. I like adding color; color is something that intrigues me in art."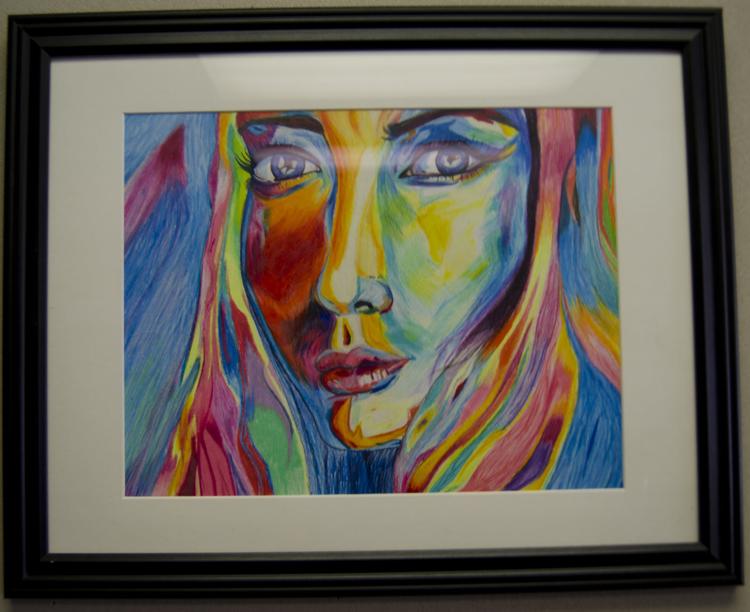 Weekender: Who are some of your artistic influences?
Webb: "I'd like to say my teacher, Mrs. (Lisa) Wenger. She really got me started and she shared her own personal experiences. It helped me learn to love art just as much as she does."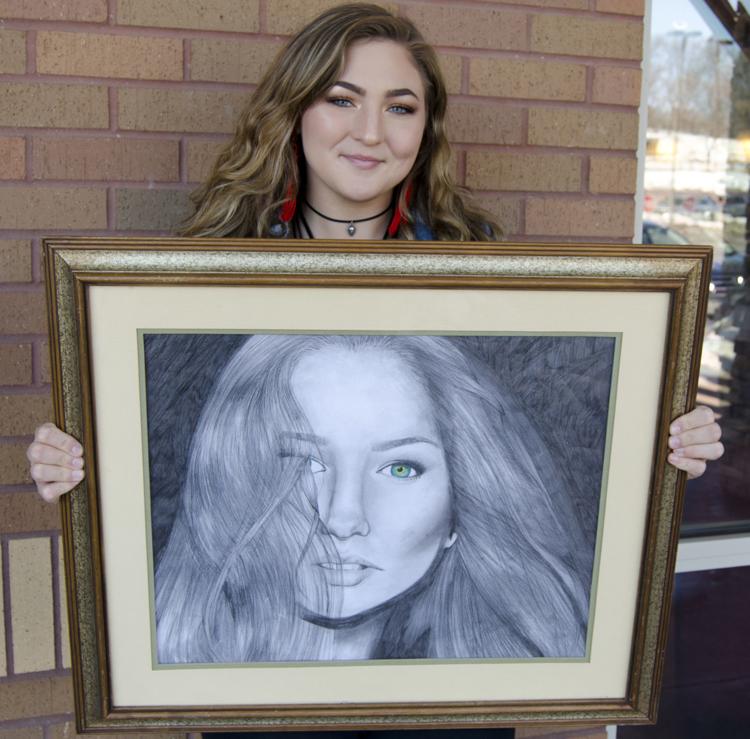 Weekender: What are your preferred mediums?
Webb: "I like painting with acrylic and watercolor. They are easy to blend and you can layer and have fun with it."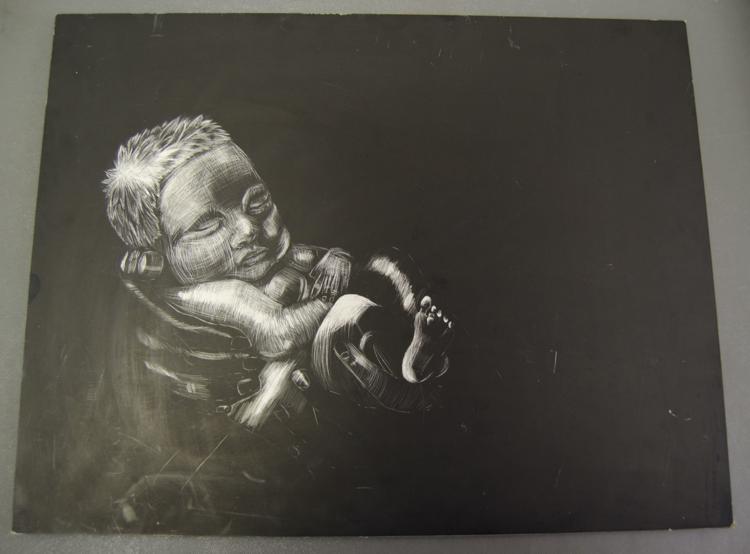 Weekender: What are your favorite subject matters to create?
Webb: "I like to paint portraits. I also draw eyes; I love doing detail in them and making them look super realistic."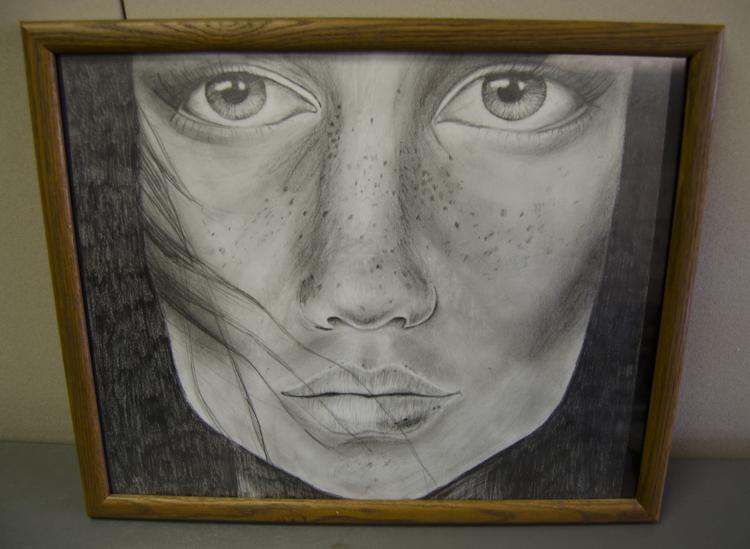 Weekender: What makes you and your art stand out in the community? What makes you unique?
Webb: "I'd have to say the way I put color into a picture because sometimes I don't do skin color; I'll add in a different color to make it pop more and draw more people to it."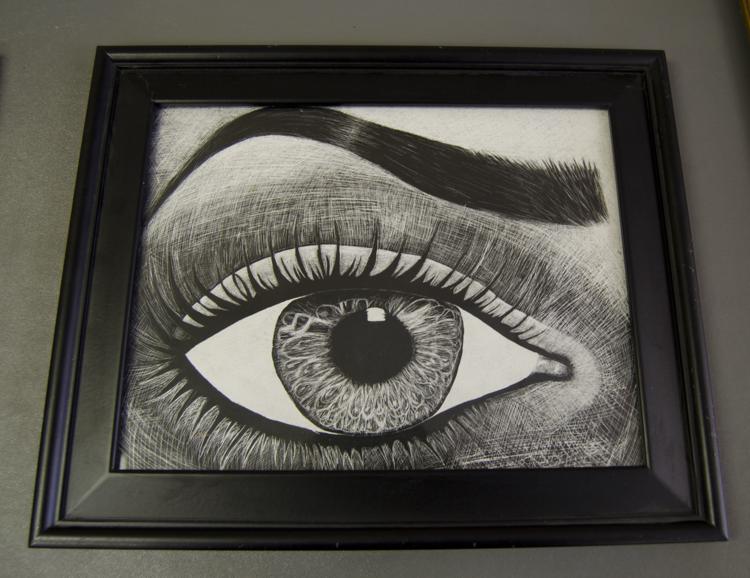 Weekender: How do you create? What is the process you go through from start to finish?
Webb: "Usually I go with the face. I start out doing the face; framing it. Then I slowly work into details around the face. Finally, I work toward my background, but I add little details in to make it its own."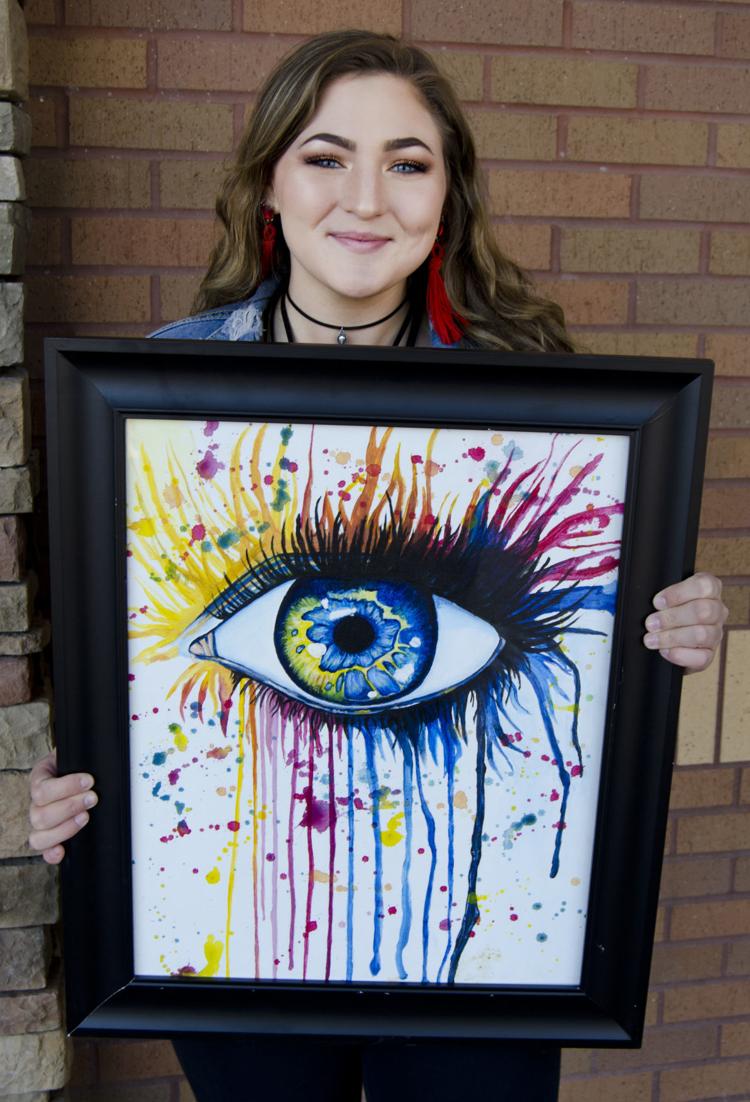 Weekender: Is it hard to let go of your original works when you sell them?
Webb: "I have sold a couple of my pieces. Yeah…it was hard to let go. One of the pieces was from when I first started doing art and that was when I first felt like I had accomplished something super great, but when I sold it I knew that I would create something new; something with more detail. Now someone else can share my art with me."
Weekender: Why are you an artist? What does creating do for you?
Webb: "I feel like it gives me peace-of-mind. It's kind of like a getaway from the world; just another place to go. It's calming. Say you had a stressful week and want to go home to relax; this is my way of relaxing."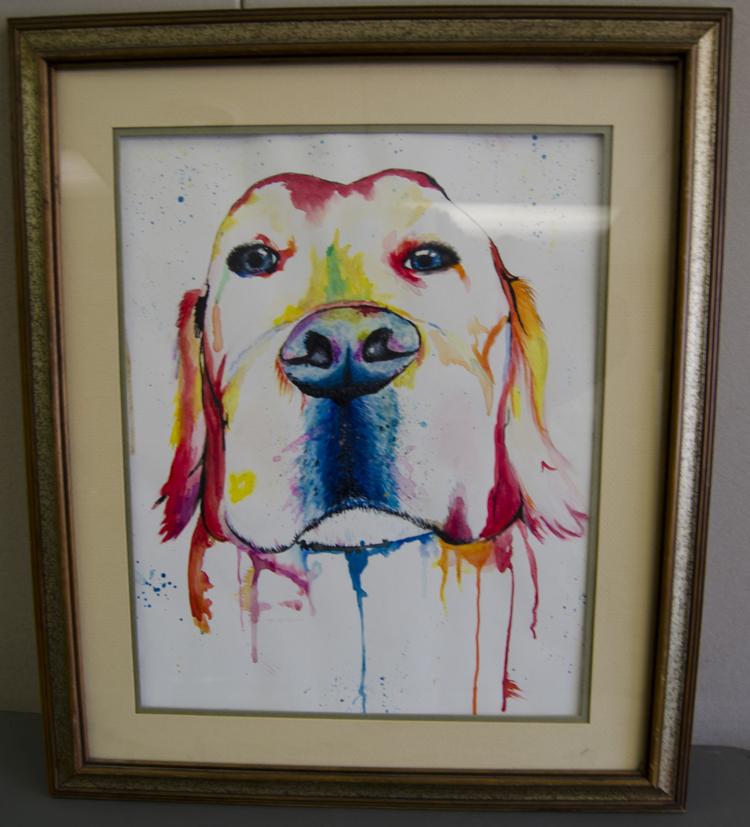 Weekender: What kind of headspace or mood do you have to be in to create?
Webb: "I think I can go into art with any mood, but it will calm me. The art will change my mood."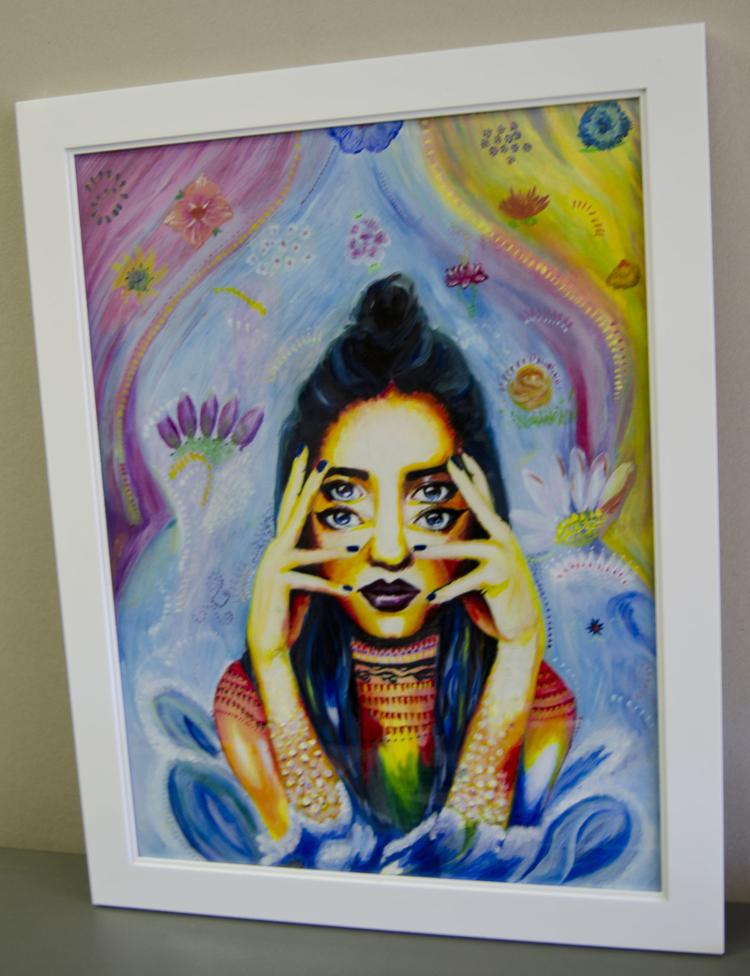 Weekender: What is your ultimate goal in art?
Webb: "To create something unique and different from anything before and to be able to share it not only with myself, but with other people so they can see what I've done and accomplished."
Weekender: Where do you see yourself in 10 years?
Webb: "I want to go to school for cosmetology. I eventually want to own my own salon, but I want to still be able to do art on the side for a hobby."