For 21-year-old Sioux City artist and musician Jessica Hammond, art is life and it comes in many different forms.
Hammond recently had the Weekender check out her studio located in a barn on her property and sat down for a Q&A session.
Weekender: Tell us about yourself. Who is Jessica Hammond?
Hammond: "I'm an artist of many sorts. I like to try everything. With music I started off playing the guitar, but sometimes I'll play piano, mandolin or banjo…basically anything I can get my hands on. As far as visual arts, I've been into painting lately, but ever since I was a little kid I was into drawing. I've only been painting the last year and a half…since I started hanging out with my friend Anna Hart, who is the singer in my band. She is an amazing painter, and sometimes we paint together. I'm also an audio engineer, which is what I went to Western Iowa Tech to study. I run sound for a lot of local shows."
Weekender: You said you like to do a lot of painting now. Is that your preferred medium?
Hammond: "For a while I would just draw, but I was never happy with the colors. Painting makes it easier. I really enjoy watercolors and acrylic painting."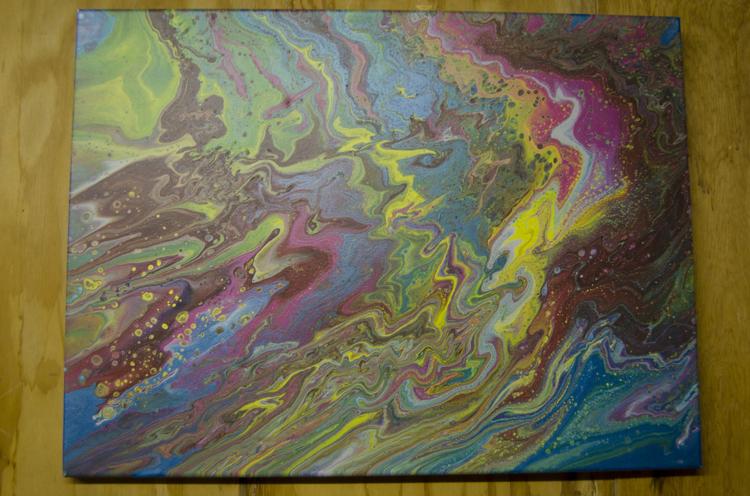 Weekender: What or who are some of your major inspirations?
Hammond: "Anna Hart, definitely. She's one of my best friends. As far as famous artists, I really love M.C. Escher and even Jackson Pollock…I do a lot of weird stuff."
Weekender: What kind of frame of mind do you have to be in to create?
Hammond: "I feel like you can create in whatever frame of mind, but whatever you create will reflect upon your mood. If you are in a dark place you might draw something dark. I feel like writing lyrics is a good way to express myself, especially when I'm not feeling the greatest. When you are in a happy state of mind, your work will reflect that, as well."
Weekender: How long have you been creating art?
Hammond: "I've been playing guitar since I was 13, so I've been really into music since then. As far as visual art, I've always been artistic for as long as I remember."
Weekender: When you sit down to create, what is your process?
Hammond: "I make a lot of geometric stuff. That takes a lot of planning and guiding. I'll draw a bunch of circles, then a bunch of lines and it looks like a grid, then I connect the lines any way I feel will look interesting. Sometimes I go into it without knowing what I'm going for and just splat some paint around until I'm feeling it."
Weekender: Why do you do it?
Hammond: "I love making things, art and music. I feel like it's a reflection of myself. It's something cool that I can spend my time doing and actually have something to show for it instead of just playing video games…I like video games, but art is productive."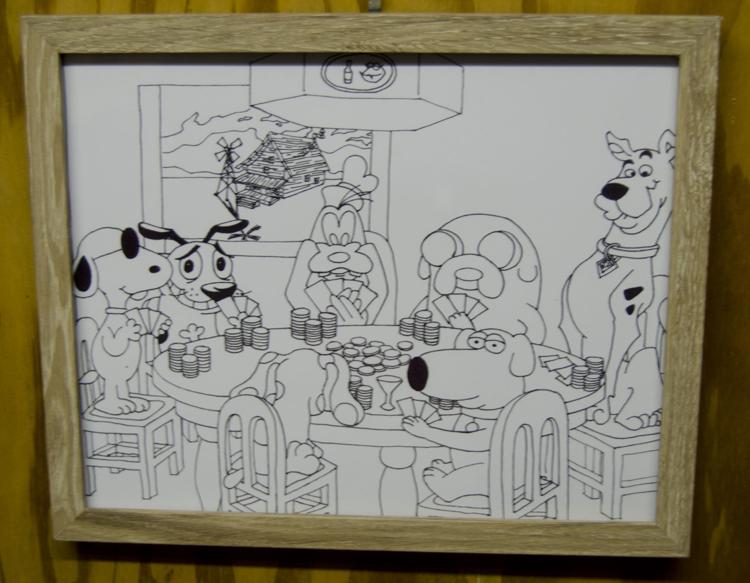 Weekender: Tell us about creating art for Brutal Doodles.
Hammond: "I used to use the name Brutal Noodles for a lot of my social media accounts. A couple years ago I started seeing these time-lapse drawing videos and I thought I should try that out, so I created a few of my own time-lapse videos and made a page for them, and I thought Brutal Doodles would be a good spin off the original name to encompass my drawing. I used to be into a lot of death metal and brutal stuff, so that's how the name came to be."
Weekender: Tell us about your band, Brainwreck.
Hammond: "We started about a year and a half ago. Our original name was Between Strangers. Me, Sam Dailey and our friend Ryan Berk were working as stagehands at the Hard Rock, and we decided we wanted to form a band. Ryan's girlfriend, Anna (Hart), was a singer, so that was our original lineup. We started booking shows. Brainwreck came to be because Sam was super busy with grad school and decided she didn't have enough time for the band, so we got a new drummer, Evan Sturgeon, and then a rhythm guitar player, CJ Phelan. We then changed the name to reflect the direction we were going with the band."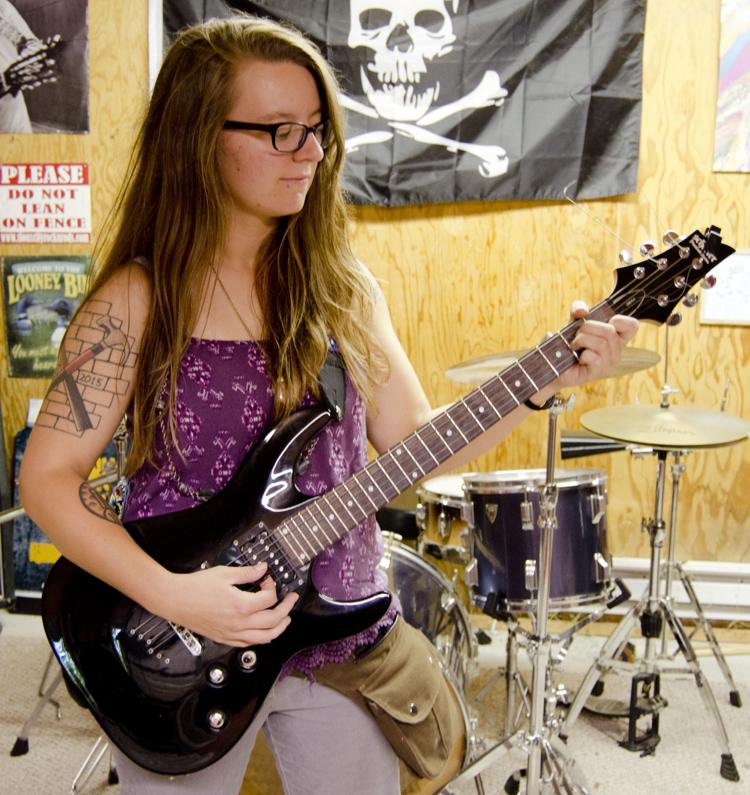 Weekender: How do you balance music and art with life?
Hammond: "Music is a giant chunk of my life because I run sound for shows and between those things I have band practice and I write music. It is very integrated with my life. Painting is usually what I do on Saturday nights instead of going out."
Weekender: Was Vibe Rations your first album cover, and would you like to do more?
Hammond: "Yes, and yes, but I also did the back of the Rev/Tapwater Shrimp album. I was honored when Vibe Rations asked me to design their album cover, and it's one of my favorite things I've done. People are putting it out there, and anyone buying those CDs can see my art. I'll do it for any local band and I won't even charge that much."
Weekender: Do you have any upcoming shows?
Hammond: "I want to push the Mike Woods Unsigned Battle of the Bands on Oct. 20 at The Marquee. That's Brainwreck's next show. There are seven other local bands competing, and it should be really fun."