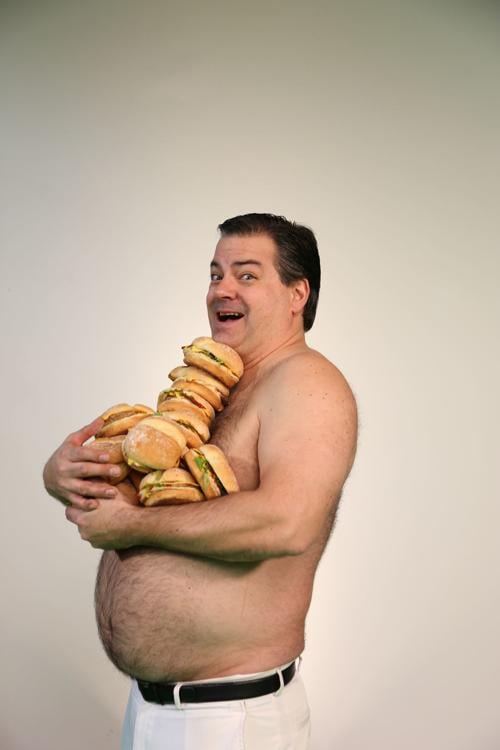 My favorite story I ever did was an interview with Randy from "Trailer Park Boys." The actor that portrays Randy agreed to do the interview in character, which was the highlight of my job at The Weekender. The event has already taken place, but here is the story:
Randy (played by Patrick Roach) has been the assistant trailer park supervisor for many years under the authority of trailer park supervisor Jim Lahey (who was, on his own terms, under the authority of the liquor…in fact, he WAS the liquor). After the disappearance and subsequently the untimely death of Lahey, Randy has taken his Cheeseburger Picnic on the road to share with people everywhere, including Sioux City.
Recently, The Weekender had the opportunity to talk with Randy about Sunnyvale and about the upcoming picnic at The Marquee.
Q: Tell me about growing up in Sunnyvale with Ricky, Julian and Bubbles.
A: "Growing up in Sunnyvale was a lot of fun with those guys, but when we got older, one time Ricky stole all of my Dinky cars. He put peanut butter in them and left them out in the sun. The peanut butter baked in them and ruined all of my Dinkys!
"Julian…he's handsome. He's got the muscles and the nice-smellin' hair. Bubbles is the nicest one out of these fellas. He sometimes gives me advice and stuff; he even shares some of his own personal burgers with me when I run out. Sunnyvale is a great spot; sometimes I have my problems with people, but we try to work it out. It normally gets worked out, so that's a good thing."
Q: When did you and Lahey become more intimate, considering you grew up with those boys?
A: "I was a little bit older and sometimes times were hard. You know, I had an alter-ego and his name was Smokey. Smokey had to hook for cheeseburgers. Sometimes I'd hang out behind the King of Donair. Mr. Lahey was a police officer and he got me off the streets. I really appreciated it. I kind of fell for him there. I respected him. A man in uniform is very handsome and Mr. Lahey was a handsome dude."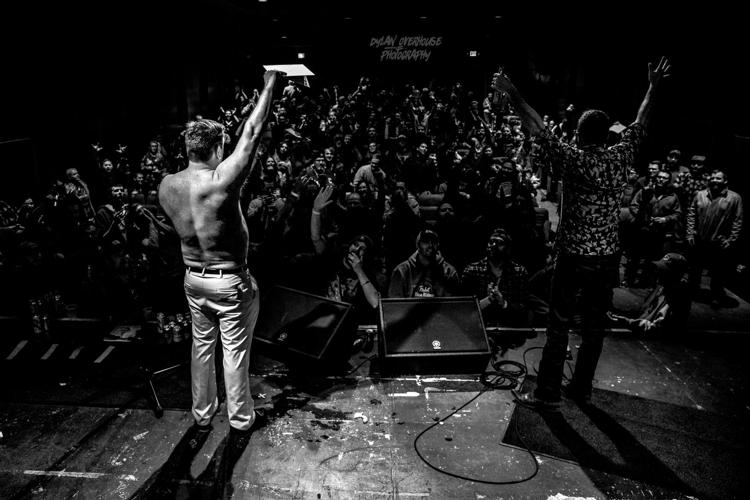 Q: Is that why you decided you wanted to try to be a man in uniform yourself?
A: "That's right. It's good to get and demand respect, but I have a real problem wearing shirts. They give me a rash. I didn't make it onto the force, but I'm going to try again someday."
Q: Tell me more about your upper body's allergy to fabric.
A: "I've been to several doctors and they can never explain why. I don't know if it's a mixture of my hair and my skin…I have very soft skin because I am naturally oily. With shirts, I always break out, get too hot and get rashes. It's easier just to say 'frig shirts.' You don't have to wash them, you don't have to iron them…and I have a pretty good looking upper body, so I'm pretty confident in the way I look."
Q: Although you're assistant trailer park supervisor, what are your dreams and aspirations?
A: "I would like to actually learn more about cooking cheeseburgers in different ways; like a chef's kind of burger. Nowadays people put peanut butter on their burgers, and eggs on them; they can make them real fancy. You can have a breakfast burger…it just doesn't matter. I need to learn more about the flavors you can mix to make things taste real good. You have to make sure you don't mix bad stuff because you don't want to ruin a good cheeseburger. You never know, maybe I can open up a restaurant similar to The Dirty Burger."
Q: Why not just re-open The Dirty Burger?
A: "That's true…but Phil Collins is gone, so I might have to call it The Dirty Burger II. Phil liked cheeseburgers just about as much as I did. I could even open a Randy's Dirty Burger. I don't think Phil would mind if I incorporated the name in there. He was pretty good to me, you know? I could ask Jacob and see what he thinks."
Q: What makes a perfect burger?
A: "The right meat-to-bun-to-cheese ratio. I do like the cheese on the burger because it holds everything together. You know, I have tried, believe it or not, these new veggie burgers. They actually aren't bad. I do prefer good beef, and when you know you are in an area that the beef is good, you can make the burger pink, like medium, instead of burning the frig out of it. Up in Canada they do make the burgers pretty well done, but here you can get juicy pink burgers, and that's what I like. Get a juicy patty with the cheese and bun, and ooooh…you've got it made."
Q: What is the perfect side to those burgers? Is it all-dressed or zesty mordant chips?
A: "I like onion rings, myself. Chips are good, but onion rings on the side or some good fries or poutine with gravy and cheese on top. Onion rings…good onion rings…sometimes even onion rings on the burger have me going poo-poo-padoo."
You have free articles remaining.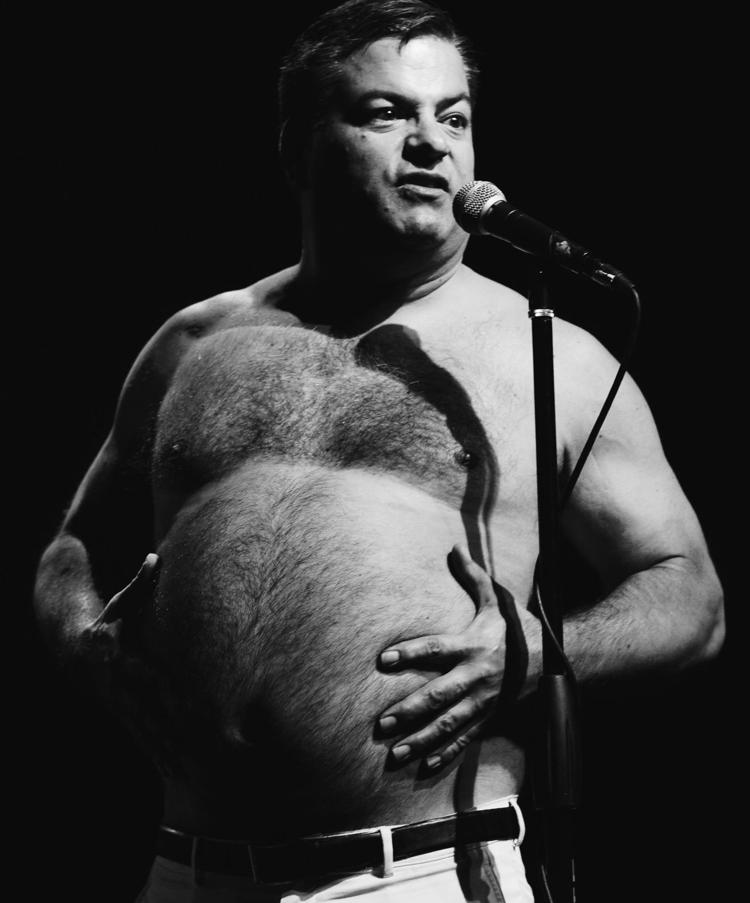 Q: At the end of season 12, Mr. Lahey received a tribute because he died…how will Sunnyvale thrive without him?
A: "I know that Sunnyvale still has Randinko there. Mr. Lahey has taught me a lot over the years, and without him I wouldn't be as good of an assistant trailer park supervisor as I am. I try to live my life now thinking he is looking down at me and saying, 'I'm proud of you, Rand.' I mean, I'm doing these Cheeseburger Picnics now, even in the winter!
"Life gets pretty stressful for people; there are a lot of stresses in the world. Every once in a while everybody needs to let loose, have fun and even have a cheeseburger picnic. I just try to make Mr. Lahey proud and be a good Randy and a good trailer park supervisor."
Q: How will you improve the park now that you are in charge?
A: "One thing I'd like is to collect lot fees in advance. Sometimes people get behind, and once you don't pay for three to four months it is hard to catch up. Sometimes if someone can't afford it and I have liquor bottles that I have cleaned up, I'll take the bottles in for a refund and help people with their lot fees.
"I am also trying to set up a new playground with a new slide and swings for the kids because if the bottle kids had stuff to do, they would stop throwing the bottles, right?"
Q: Whatever happened to Randy Jr.? Have you reached out to see how he is doing?
A: "I haven't. I had to give up Randy Jr. for adoption. I didn't want him to be around Ricky so much. Ricky can be kind of a bad influence. Even though, now, they have legalized marijuana in Canada, you shouldn't be smoking that stuff all the time around a baby because their brain is developing. I wanted to make sure that little Randy Jr. found a good home and he will get his grade 12 someday; he'll graduate high school. Sometimes you have to make those hard decisions and you have to think about the child first."
Q: What is the strategic benefit to taking off your pants during a fight?
A: "Well, you've gotta make sure you don't get suckered while you are taking your pants off. Normally what happens is people are like, 'What is he doing?' They have to question it. Those white pants…you don't want to get them dirty on the ground. They are a little bit tight, so you can't move so well. When you take them off…and I wear tighty-whities to keep my scrotum close to my body…I find if you don't, gravity pulls it down low…when you have your tighty-whities on it's like a Speedo and you can move around real quick. Normally people get scared of someone in their underwear running at them. They think that person might be a little crazy. Sometimes I don't do anything when the pants come off; they go 'woah, woah, woah,' and the fight is eliminated and you don't have to fight."
Q: Why did you shave your head and permanent marker your hair in during Countdown to Liquor Day? Did you really think you looked tough?
A: "You know, Ricky shaved my head poorly; he's not a barber. He then took a marker and marked on my head. If I'm not mistaken…it's been a while…all I did was shave off the bad tufts of hair. I tried to rub the marker off, but it was permanent, so I just colored the rest in to try to look normal. Now I see bald guys walking around with tattoos on their heads, so maybe I started something! If my hair ever gets thin, thin, thin, I'm just going to shave it right off."
Q: I hear you had a health scare a while ago. How have things been going lately?
A: "Well, you know, everybody gets crabs once in a while. Sometimes you've got to shave your body hair and get that special lotion. I like the crabs that are in the ocean, but the ones that you can catch from doing some frisky business are little devils and they are no fun.
"Believe it or not, my doctor did tell me that I have high cholesterol, which I can't figure out. As far as I know, cheeseburgers are cholesterol-free. I've made a change; I've switched from triples to doubles and it's gone down a bit, so we are good as far as that goes."
Q: What was your favorite costume while doing 'plays' with Mr. Lahey?
A: "We played Batman and Robin for a while. Dressing up like Robin was fun…you feel like you're a superhero. I do like all of those superhero movies; they are fun to watch…just exciting."
Q: How is life in Sunnyvale during the winter? We have never seen that in the documentary.
A: "That's because those camera guys are chicken. They don't like to be out in the cold, ya know? I mean, it is cold. The only time you saw Sunnyvale in the winter was during a Christmas when the camera guys were there. It is kind of nice when you see all the Christmas lights up and the guys selling the Christmas trees. It can be pretty in the park."
Q: Can you tell me about the show you will be doing at The Marquee in Sioux City on 4/20?
A: "We're going to have a Cheeseburger Picnic there. There's cheeseburgers; we sing some songs and tell some jokes; we play some games and have some contests and prizes. Everyone wants to let loose a little bit in life and get rid of your stresses. When you come to Randy's Cheeseburger Picnic, it's a good ol' time!"