May the fourth be with you on this "Star Wars" day; it makes me think back to a time when I ran into one of the biggest stars of the "Star Wars" franchise.
This was a day I had been anticipating since I had made my weekly call into the security company to book gigs. We always had to call on Sundays, or else we would have to wait for jobs until the next week. This week I would be doing security for "The Simpsons Movie" in Westwood Village, just South of the University of California Los Angeles campus.
Each time I would do security in Westwood, I would try to beat the terrible traffic and get there super early. I'd park my gold 2000 Honda Civic in a paid parking lot and wander the streets looking for a bite to eat before the long night of security. Most of the time this meant getting a slice or two at Enzo's Pizza on Weyburn Avenue.
After eating, I would always go to Kevin Smith's comic book store, Jay and Silent Bob's Secret Stash (this location has since closed). Often when I went in, Bryan Johnson (plays bit parts in Kevin Smith's movies and starred in "Comic Book Men") was manning the counter, reading comic books and rarely looking up to watch the customers.
This shop was a treasure trove of Smith's View Askewniverse. There were props from his movies adorning the walls, both inside and outside of glass cases. Everywhere I looked, there were recognizable items from movies I grew up on, such as a pair of wings from "Dogma." Another of these props was a giant fist used in "Jay and Silent Bob Strike Back" by Mark Hamill (a.k.a. Luke Skywalker) in his role as C**knocker. This character comes out with a huge fist and a lightsaber-type thing in a spoof on "Star Wars."
That day I ended up buying a "Clerks" graphic novel signed by Smith. Johnson took my cash and plopped the book into a book-sized plastic bag.
I walked back to my car to drop off my newly acquired purchase, then walked to my check-in point at the Regency Village Theater, a popular spot for Hollywood premieres.
The theater (and the Regency Bruin Theater right across Broxton Avenue) was fully decked out in the theme of "The Simpsons." Homer's head was sticking out of the top of the marquee of the Bruin Theater, and instead of red carpets, they went with yellow carpets.
The stars of the movie began to arrive, but unless you were a die-hard "Simpsons" fan, you probably wouldn't know the faces behind the voices in the cartoon. I had been a fan off and on, so I recognized Matt Groening, Yeardley Smith, Dan Castellaneta, Harry Shearer, Nancy Cartwright, Hank Azaria and the rest of the crew.
I was posted at the corner of Broxton and Weyburn when I felt a tap on my shoulder. A friendly looking lady asked me if I could help escort her husband from a storefront half a block away down Broxton. I told her I couldn't leave my post, and then she mentioned that her husband played a character in "Star Wars."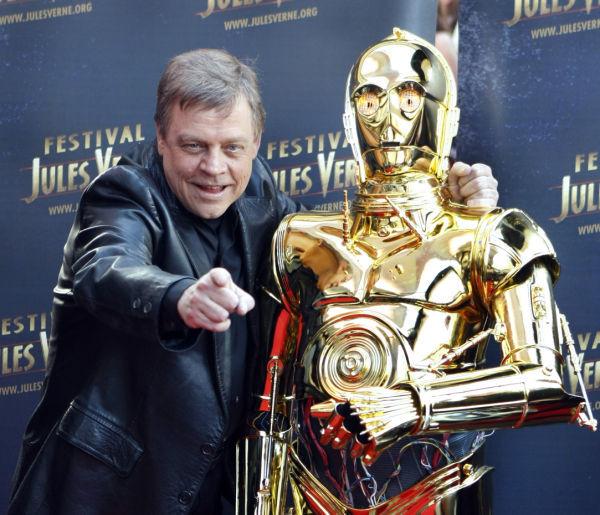 I checked with a superior and he told me it was fine to help the woman and her husband.
We arrived at the storefront, and out walked Luke Skywalker himself, Mark Hamill. He greeted me and introduced himself. Mind you, at this point in my life I wasn't the huge fan of "Star Wars" I am now, but I had JUST seen the giant fist prop he used in "Jay and Silent Bob Strike Back."
"It is crazy seeing you right now," I said. "I just saw your C**knocker fist at Jay and Silent Bob's Secret Stash."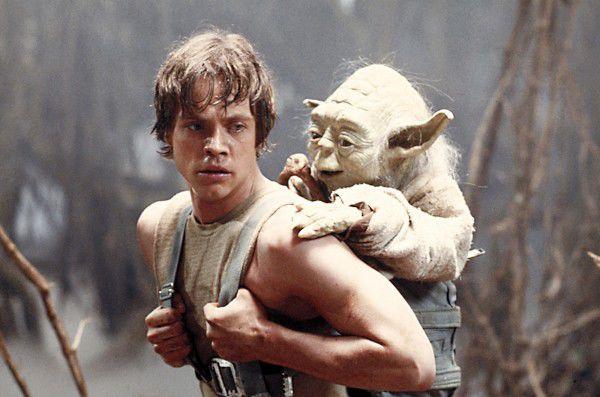 "You know what?" Hamill asked. "I had totally forgotten about that thing, but I remember Kevin told me I could have it. I'm going to have to have a talk with him."
We talked for a few more minutes and when we arrived at the theater, Hamill introduced me to his son. I parted ways with this legendary actor, but before doing so, he gave me a nudge, a wink and a smile.
All else that night paled in comparison to meeting the Hamill family.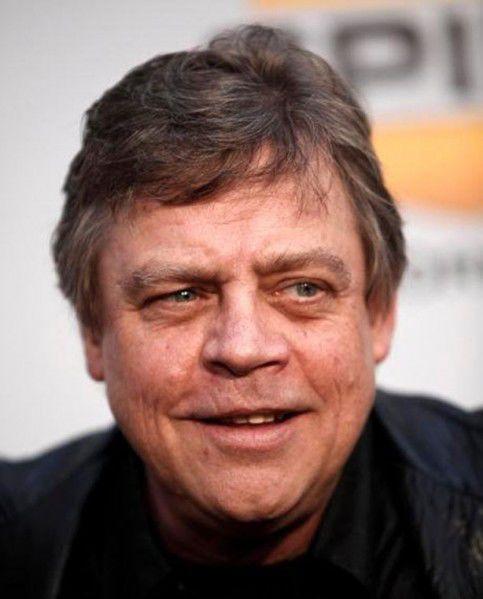 As I drove home up the 405 Freeway to the 101 and exited via the Reseda Boulevard off-ramp, I reflected on my short visit with Hamill. The next day I rented "Star Wars: A New Hope" and became, in fact, a true fan of the series for the first time in my life. This was back in 2007, and that fact rings truer every year.
May the fourth be with you, too.