It was award season in Hollywood, so that meant security was needed for many ceremonies and parties; this was the busy season for everyone involved in the entertainment scene in LA.
Night after night I would hit the shower and then don my security monkey suit. Black suit…white shirt…neutral-colored tie…you know the deal by now.
I hopped into my gold 2000 Honda Civic and made my way up the on-ramp to the 405 to get out of the valley and into the bustling city. I made my way to the twin towers in Century City for this night's gig. It was a pre-Emmy's party for everyone involved in the award show.
When I arrived to the twin Century City towers the sun was still shining and I got a good look at the layout of the party. Workers were still setting up tables and decorations in the outdoor courtyard. They were making things swanky and lavish…getting ready for a star-studded night.
I was placed at the entrance to the party and was given a metal-detecting wand to check each person coming into the secured party space. The job was simple; anyone could do it. I had to wave the wand on the outside of each leg, and then wave it once up the crotch. I then would wave it up the front of their torso, and then up the back. If the wand started beeping, I would ask about the suspicious object; usually there was nothing, but if I ever found anything on anyone, they were kind enough to let us confiscate whatever piece of metal we found. I never found a gun.
The sun went down, and almost on cue the guests started showing up. Imagine watching the Emmy's on television…that is exactly the crowd that turned up to this soiree. The party hadn't started yet, but the stars and their guests started lining up in front of me, anxious to get in and enjoy the complimentary beverages and fancy food items prepared by top chefs.
As the party started, I began my metal-detecting duties, and soon after, I had a surprise. A star I had just met a few weeks prior to this event saw me and wanted me to check him for metal instead of one of my colleagues.
"No, I don't want you to metal detect me, I want Ari to do it," said a voice I recognized as Zachary Quinto's. "Hey Ari, nice to see you again," he said while giving me a friendly hug.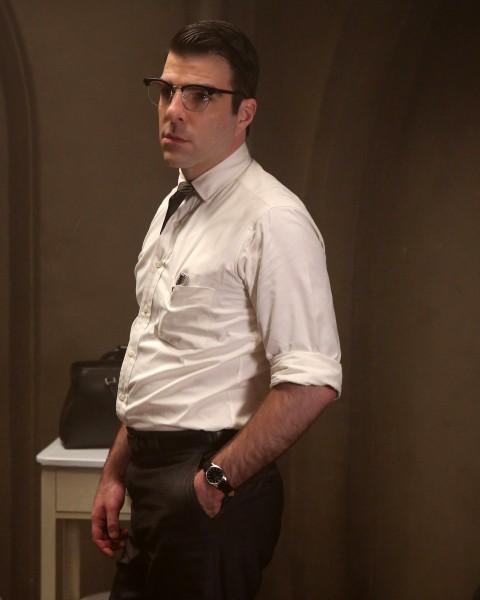 I chatted with him for a moment, checked him for metal and sent him on into the party to schmooze with the other high-class guests.
Writing this from a 12-year-old memory has its drawbacks, as memory fades over time. I sometimes wish I had been writing these events down as they happened, but alas, I didn't have the sense at the time, so many faces have been forgotten. Also, at the time I didn't watch much TV, so there were many famous faces I didn't recognize.
The problem with metal detecting is that you aren't focused on the face of the subject at hand; you are focused on legs, crotches and torsos. Thankfully you don't have to wand the people as they exit the party, though. For the people exiting, I would thank them for coming and tell them to have a good night as they left with bags full of complimentary swag.
As people slowly started leaving, I noticed one easily recognizable skinny bald man quickly moving my way.
"Look at what they gave me," said Larry David. "They gave me a bag! They actually gave me a bag!!!"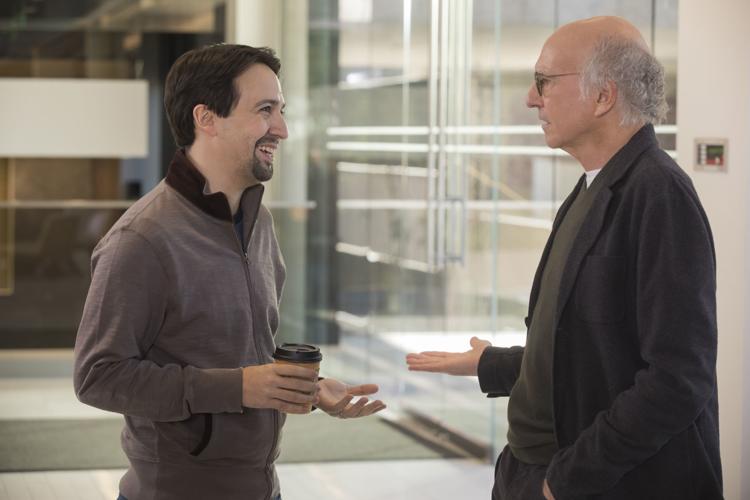 I didn't ask the contents, or even question his excitement; he quickly walked away in an awkward truly Larry David fashion.
I then looked to my right and saw "The Godfather" star, Robert Duvall walking out with the identical swag bag that everyone else had. He was chatting with a group of (I presume) his friends and walking to their mode of homeward transportation.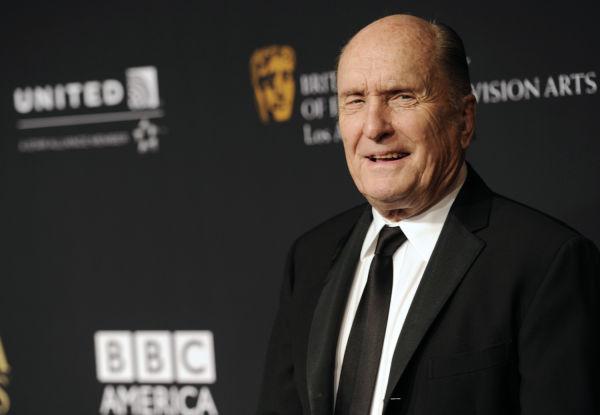 Comedy Central's Jon Stewart exited the party and stood next to me, waiting for a friend.
"Mr. Stewart, I'm a Lebowitz, too," I said to the comedy star, whose last name is actually Lebowitz.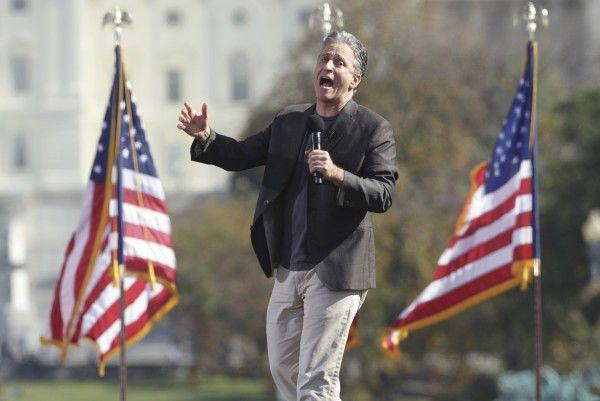 Jon Stewart then excitedly shook my hand while saying a line of Hebrew. His friend who he was waiting for showed up; it was Stephen Colbert.
"I enjoy your work even if I don't share the same political views," I told Colbert.
"Thanks, but you know that viewpoint is all a joke, right?" said Colbert.
The truth is that I hadn't watched much of his show, but I knew his character leaned far to one side politically…and at that point I guess I didn't realize it was farcical. Bonehead move, Ari…
The night started to wind down, and all of the celebrities began to disperse. What was actually about six or seven hours of work seemed to have flown by in a matter of minutes. Hollywood came, Hollywood left and in the aftermath I eventually got to leave as well. Back into the Civic and onto the 405 freeway. Back to the San Fernando Valley. Back to my bed; and onto another day.