The time of year is upon us when Riverside Park is transformed into the renaissance themed Kingdom of Riverssance.
Created by Sioux City's Phyl Claeys (River-Cade event coordinator), this festival boasts a bevy of colorful characters and activities for the whole family.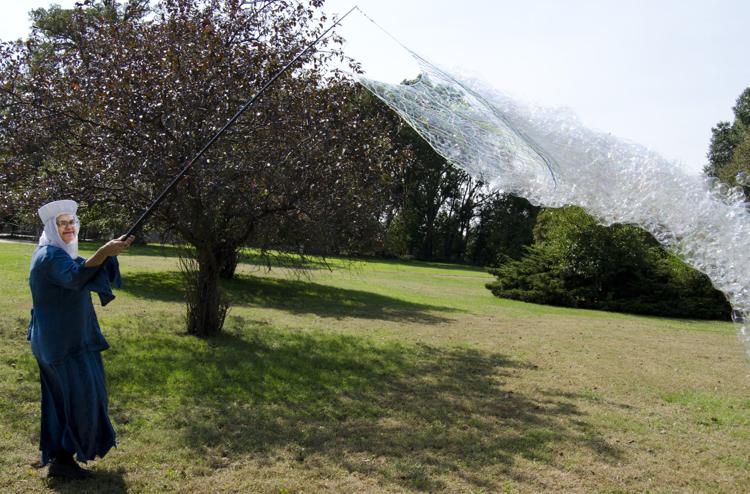 The idea for a renaissance festival came to Claeys after years of putting on the Old West Expo, a western-themed festival.
"Twenty-eight years ago my brother Larry, Jim Chartier and I started the Old West Expo on the riverfront for River-Cade," said Claeys. "We had gunfights and a saloon…the whole bit. That went five years and ran its course. At that point I started hearing about renaissance festivals happening all over. I'd never been to one, but my friends had, so I suggested starting one in Sioux City. I plugged it with River-Cade for a number of years, and finally the board decided to try it."
How did a person with no prior renaissance fair experience pull off the Kingdom of Riverssance?
"I've been planning events my whole life, starting with a neighborhood carnival when I was in grade school," said Claeys. "I just talked to all my friends who had been to renaissance festivals and got ideas from them. I liked going into it virginally because I personally had nothing to compare it to. Naturally, some of the big draws were the full-armored jousts and the birds of prey, as well as the cast of many renaissance-themed characters. We've been very blessed with all the traveling entertainers who participate at this event. We have jousters, jugglers, wenches, kings and queens. They travel to these festivals throughout the season, but this is their favorite event."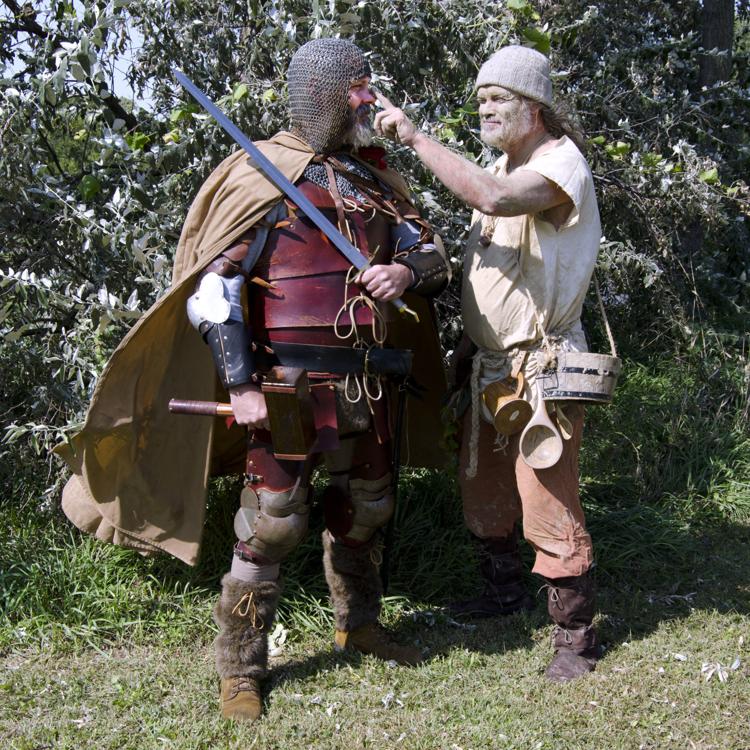 There are also many locals who participate year after year as the same characters, and some have even garnered a following that goes beyond the Kingdom of Riverssance. This includes festival favorites Mudman (Garie Lewis) and Sir Robert (Bob Gifford).
Mudman is covered from head to toe with; you guessed it, his own special mixture of mud. He anoints every willing person he comes across with a dollop of mud on the nose. Children love this, some even wearing "I love Mudman" shirts from previous years.
"If you told me before I started doing this that I'd be involved in a renaissance festival, I would have laughed at you," said Lewis. "The first year I participated, I was a poet who refused to read poems to people, I would read them quietly to myself and walk away. The next year I was supposed to organize a peasant rebellion against the king and queen, but we thought it would reflect poorly on the royalty. Without a shtick, I started playing in the mud. I smeared mud on my face and carried some around trying to sell it to people. That was when Mudman was born."
You have free articles remaining.
Sir Robert has his own special tradition of knighting youngsters, tapping their shoulders in turn with his authentic sword and giving them wood chips with his name etched on one side.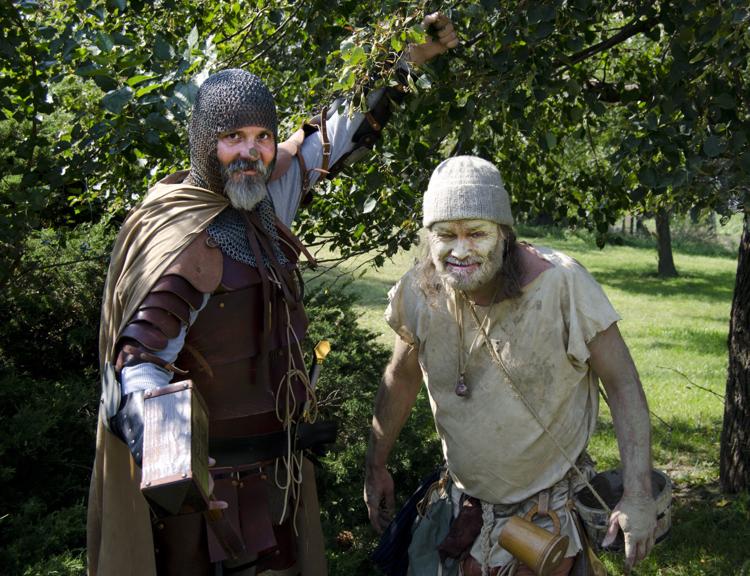 "Since I was eight I have always wanted to be a knight," said Gifford. "My grandma and my mom are really my inspirations for the whole thing. To protect them was what I always wanted to do, so I became a knight. With that, in addition to Riverssance, it includes a lot of kid time, which means I dress the part and go to hospitals, Gigi's Playhouse, Goodwill, schools and Make A Wish…it's all about the kids.
"At Riverssance I'm able to draw a real sword and knight the children. I also lead them to the kids' area and sometimes lock them in the stocks for fun. I also give the kids a wooden token with 'Sir Robert' on one side. One kid has collected one from every year he has come to the festival and made a breast-plate out of them. It's completely awesome. It gives me peace of mind and enjoyment when I see the smiles on the kids' faces."
Claeys is proud of the way the festival and its characters came together organically.
"I created a playground," said Claeys. "My goal is always to invite the people of Sioux City to come and play. Those who come and play have a great time, those who come to see the sights have a good experience. One thing I want people to know is you don't have to dress up or be in character to come. Come as yourself, experience the kingdom and you'll have a great time."
The theme of the year is "Flight of Fantasy."
"We try to pick a theme each year and, as characters, play to the theme," said Claeys, who plays the Fallen Friar Phyl. "This is a fantasy environment, so we are running wild with that and will see what characters people come up with. I'm anxious to see what people do. It is going to be interesting to see. Everyone should come check it out."
As always, there will be belly dancing, comedy, music, food, armored combat and jousting, fire dancing, juggling, artisans creating and selling their wares, lots of bubbles, Viking encampments, birds of prey demonstrations, royal parades, a bawdy adults-only pirate smoker and  more.
"All the River-Cade events belong to everyone in Siouxland," said Claeys. "This is another event that is totally unique to the area and has a history of being well attended. I hope that people realize that we continue to do this because of all the public support we get as well as all the gracious sponsors."